Yakushima: Japan's Unknown Island
Just a short boat ride from urban Japan is a peaceful island of captivating natural beauty; most visitors simply haven't discovered it yet.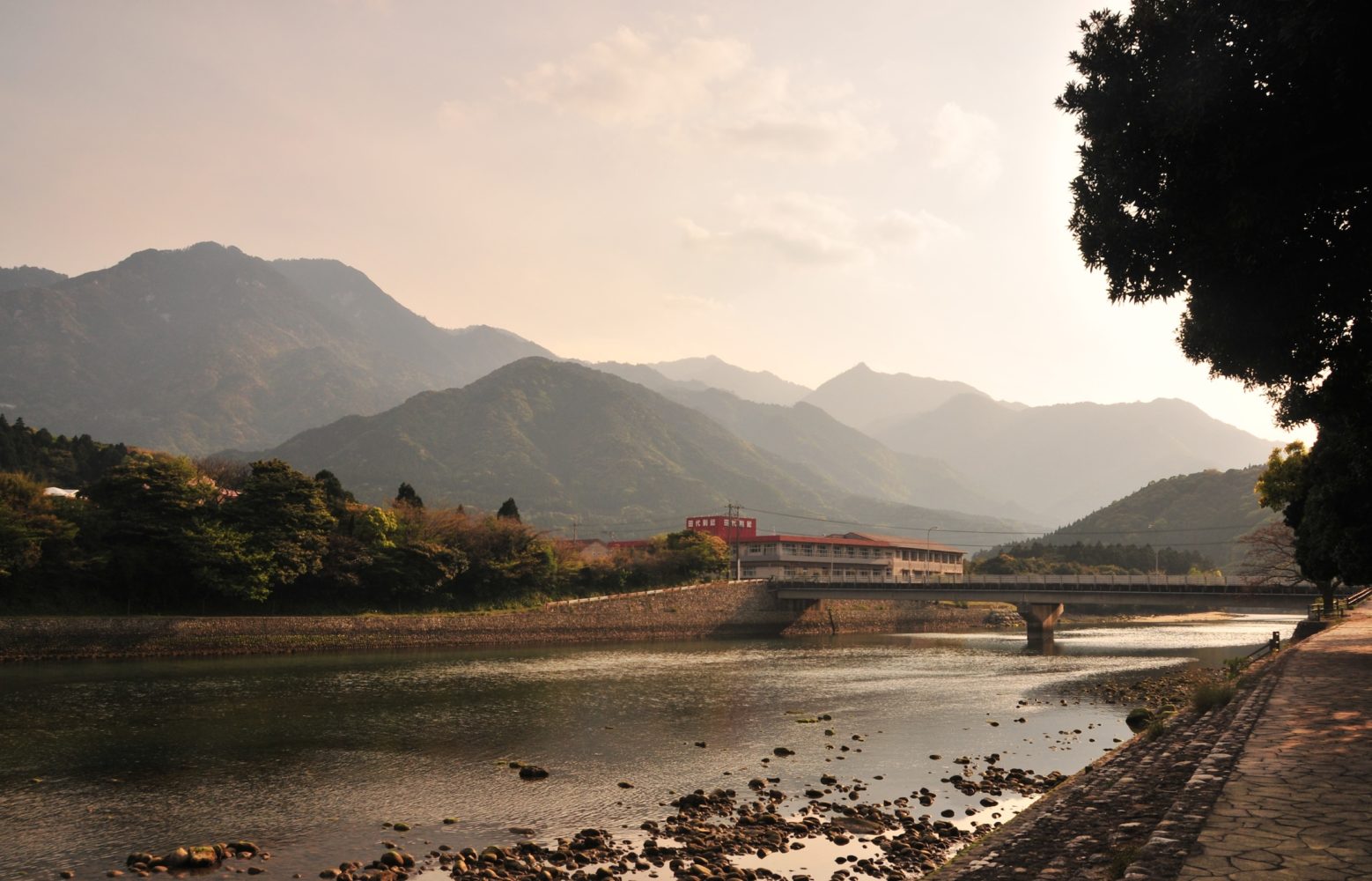 In Japan's ultra-modern cities, such as Tokyo or Osaka, life is lived at an accelerated pace. One can feel as if life is racing by, thoughts barely have time to form, and stimuli, from ten-storey-high flashing neon to blaring Japanese hip-hop, can be truly enervating. Alongside these digital cities lie the country's ancient temples, shrines and ceremonial culture. Visitors and residents are continually presented with a series of cultural contrasts.
Yet there is another Japan, neither defined as modern or traditional. It is here, in Yakushima, that visitors can experience the bedrock of the culture. Designated as a UNESCO World Heritage Site in 1993, Yakushima is a small and spectacular island, just south of Kagoshima, which is at the southern tip of Kyushu in western Japan. Sub-tropical, with long, quiet beaches, tiny villages, and nearly 800 family-owned farms, Yakushima is a yet-to-be-discovered destination in Asia even for Japanese. (Of the thirty-five Japanese people I asked, only one had ever visited.)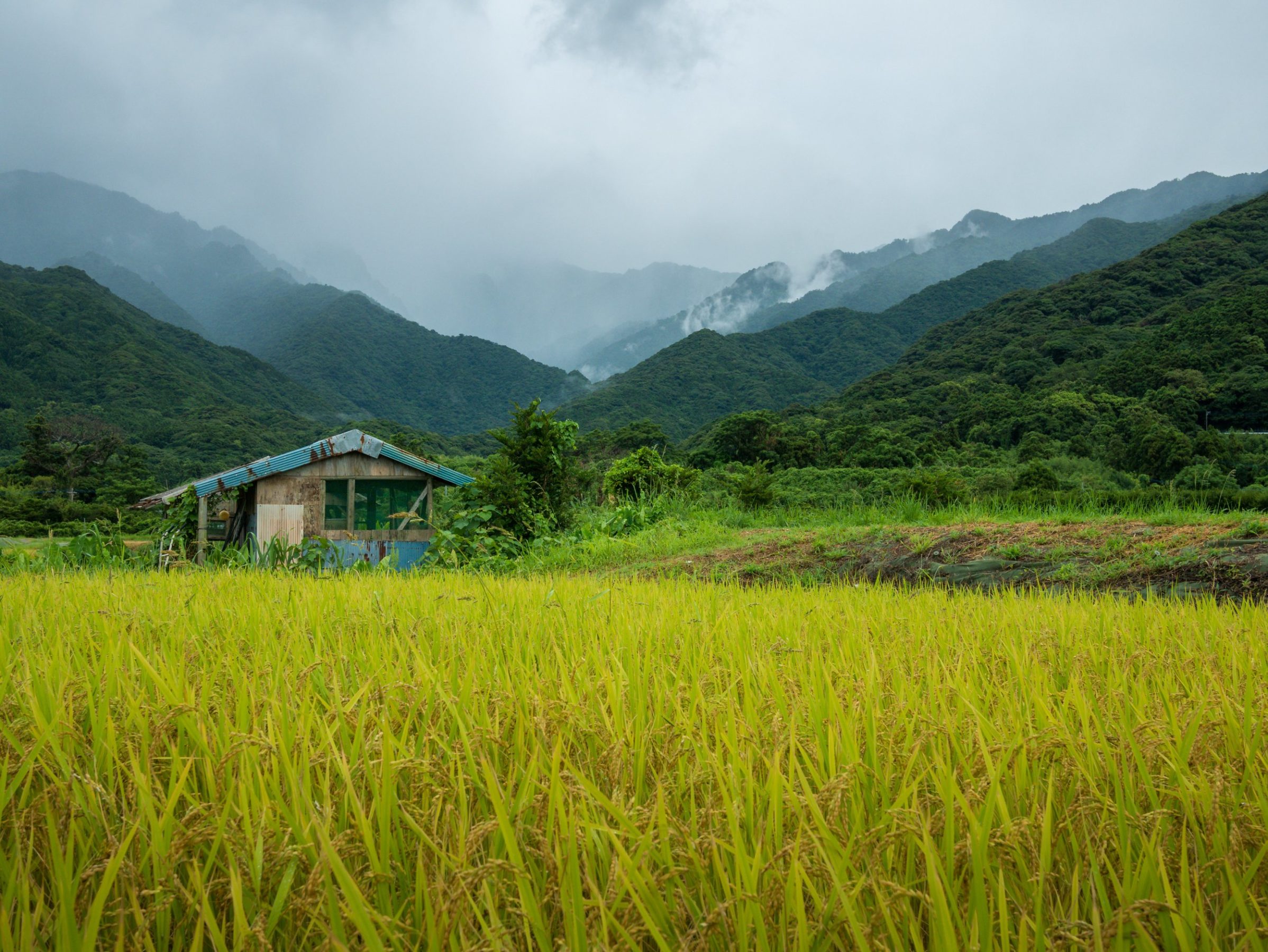 The island is home to ancient volcanic mountains, cedar forests that are hundreds of years old, and thousands of wild macaque monkeys and deer. Subject to heavy rainfall, the draws are hiking, serenity, and rare opportunities for immersion in nature.
With a year-round population of only 13,000, Yakushima is so delightfully isolated that newspapers arrive a day late, and residents depend on loudspeakers pegged high on telephone poles to hear important announcements, from local deaths to international developments. Yes, the internet has arrived, but is more popular with the younger generations.
Reaching Yakushima is easy, but requires planning. High-speed boats and ferries depart from Kagoshima, and direct flights operate out of Itami-Osaka and Kagoshima — but notably not from Tokyo. After arriving at Yakushima's miniscule airport, it is necessary to rent a car or arrange for pick-up from a hotel or B&B.
I stayed at Sankara, a Balinese-style spa hotel perched on a hill, deep in the mountains, with panoramic views of the Pacific Ocean. The property combines a laid-back vibe and simple decor with omotanashi, Japanese hospitality that is silent and anticipatory. It has two very good restaurants, one that is casual French-Japanese and the other a full course French-Japanese. The property also has a library lounge, with draft beer included free of charge. With a car available from the hotel for an all-inclusive hourly rental fee of 1500 yen, I spent three days exploring the island and the rest of the time enjoying the tranquility of the hotel.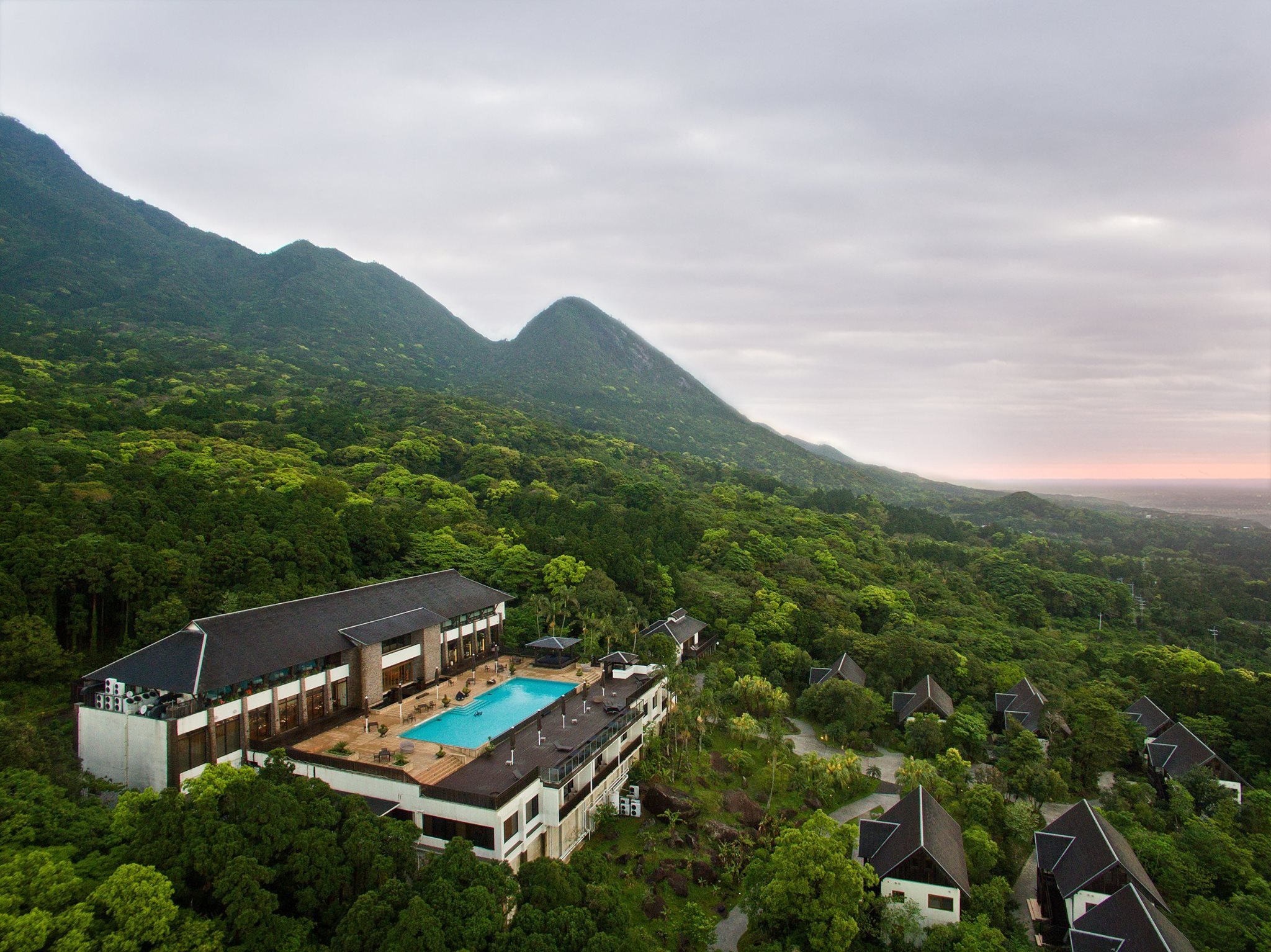 Driving on Yakushima is a relatively slow affair, with the speed limit typically being signposted as 50 kilometres an hour. One long, dual-lane road encircles the island and driving along it took me past a few homes and even fewer shops. I hardly saw a soul. On the rare occasion when I saw a group of people travelling together, it was usually in a small bus, the driving styles of which seemed quite formidable from a distance but the drivers were steady and respectful when it came to passing on narrow lanes.
Villages on the island are an architectural mix of pre-war, one- or two-storey buildings of poured concrete walls, corrugated aluminium roofs, and small windows. Functionality prevails here, and with typhoons appearing annually around September, it's understandable why.
All along the coastal road are farms and farmstands, with the island's chief crop being yuzu, a kind of Japanese mandarin, which costs around 600 yen for a bag of six. Farmstands also typically sell homemade yuzu cakes, persimmons and sweet potatoes. English is rarely spoken; signs clearly indicate the prices of produce for sale. Some of the farm tenants are retirees who came to Yakushima from the mainland in their early sixties, in search of peaceful living. The people I encountered were exceedingly friendly and appeared to be entertained by a foreign visitor, such as myself.
The island is home to around 25 well-regarded green tea plantations. Many of the original tea farms were established by entrepreneurs from the prefecture of Shizuoka, which is Japan's largest region for green tea production. Sensing an opportunity on Yakushima — due to lower costs of land — they established the first tea plantations here about a quarter of a century ago. Tour companies and hotels, included Sankara where I stayed, can arrange visits to some of them.
Along the southwestern coast of Yakushima, near the village of Kurio, waterfalls and a sandy beach are enclosed by huge, natural rock formations. Depending on the time of year, it is possible to dine at one of the restaurants overlooking the beach and absorb the serenity. Curving along the southern coast, the road narrows to become a single lane for several kilometres, leading towards the Ohko No Taki Waterfall Scenic Forest. The lane winds through a small, canopied forest where one can stop and approach the very tame deer, although I was told it was advisable to steer clear of the monkeys.
The pinnacle of a visit to Yakushima is indisputably the hiking. While it is possible to trek from one end of the island to another, or climb peaks that attract winter snow, a more manageable option is to visit one of the incredible national parks. The most famous of these is Shiratani Unsuikyo.
I decided to spend a day walking in the Shiratani Unsuikyo park, so set out early in the hire car from my hotel. En route, I stopped at a tiny bento (boxed lunch) shop on the main road, near the village of Koseda. The shop had enough room for only three customers at a time, and seemed to attract a mix of local taxi drivers and tradesmen. For 700 yen I received a bento of grilled salmon with rice and pickles, which would serve as lunch on my walk through the gorge.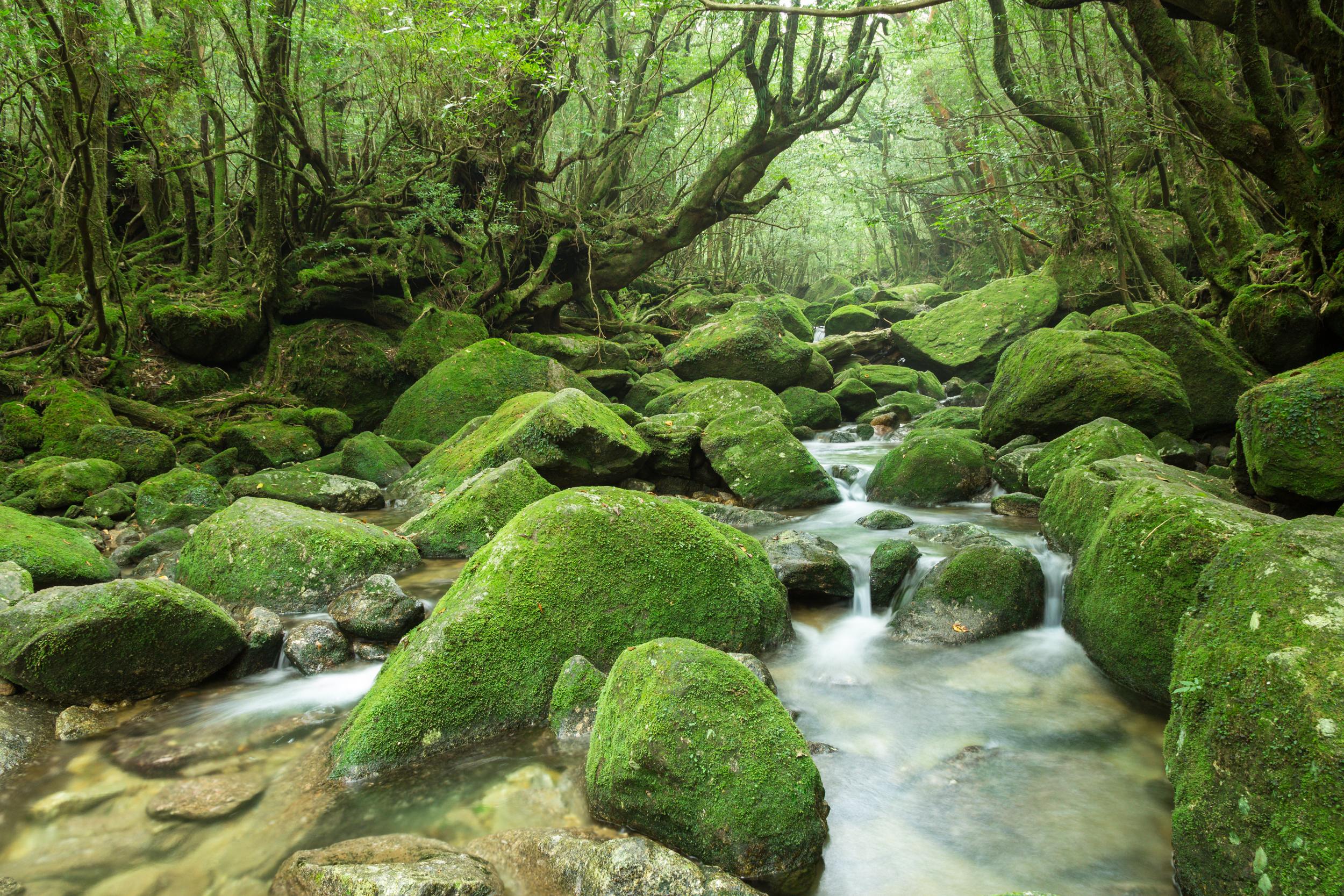 Jumping back into the car, I drove carefully up the mountainside towards the park along a treacherous road with a sheer drop to one side. On arrival I had to choose between three well marked trails: Yayoisugi, Bugyosugi, and Taikoiwa — one, three, and four hours respectively. As I walked through the dense, ancient cedar forest, sometimes passing over rivers on suspension bridges, the magic of Japan coursed through me. No wonder this forest served as the inspiration for the classic anime movie Princess Mononoke.
The entire island of Yakushima is spiritual — neither religious nor transcendent — but in a way that brings visitors close to catching a glimpse of ancient Japan, how it might have been before the arrival of modern technology, which is merely a boat ride away.