Long popular with eco travellers, Costa Rica now attracts fun-in-the-sun tourists drawn to beautiful beaches and warm, tropical water. The downside? Some formerly low-key destinations are now filled with condos and all-inclusive resorts, and during peak season they can get very crowded.
It's still possible, however, to experience the remote, natural beauty that made Costa Rica famous. Travellers just need to know where to go.
Visit Río Celeste (Instead of Arenal)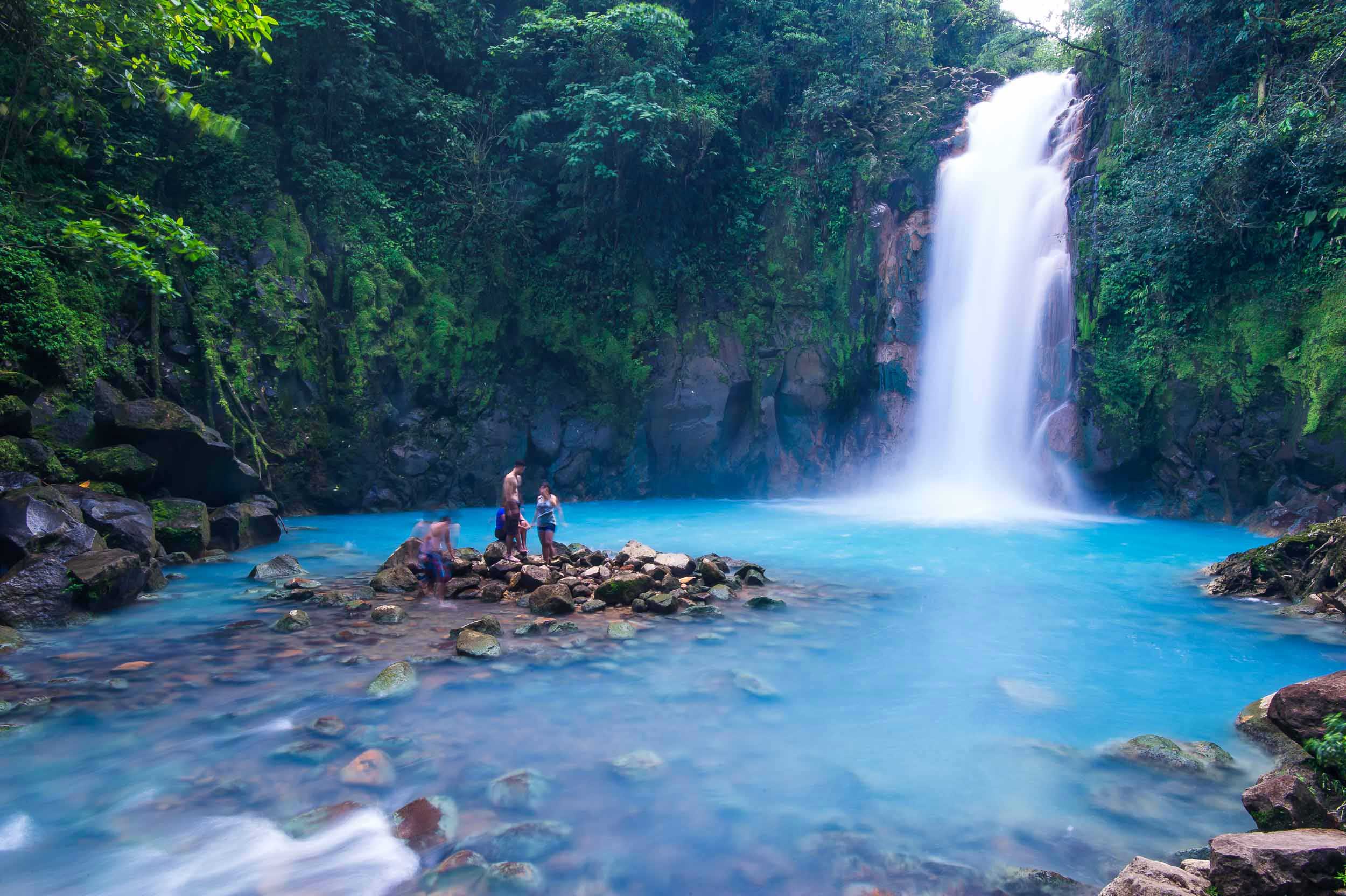 For decades Costa Rica's most famous volcano, Arenal, belched a steady stream of glowing hot rocks that delighted visitors watching safely from afar. Then, in 2010, the volcano suddenly went quiet. By that point, however, Arenal was surrounded by all-inclusive resorts and luxury hot springs, which continued to lure thousands of tourists.
To escape the crowds, drive 90 minutes north to Río Celeste, where a moderate rainforest hike leads to Costa Rica's most beautiful waterfall. The vibrant turquoise water, set against lush green vegetation, is an eruption of soothing colour. Locals claim that when God finished painting the sky, he dipped his brush in the Río Celeste.
Stay at: La Carolina Lodge. This delightful family-run eco-lodge offers a relaxing, off-the-grid experience. Private cabins overlook a beautiful stream that runs through the property, and a wood-fired hot tub will soothe aching muscles after a long hike. At night, lamps and candles provide illumination, and delicious meals are cooked a la leña, using the traditional wood-fired method.
Visit San Gerardo de Dota (Instead of Monteverde)
Monteverde, the most popular cloud forest in Costa Rica, is better described as Monteverde crowd forest during peak season. What's the draw? Incredible high-altitude wildlife like quetzals, iridescent blue-green birds with stunning metre-long tails.
For quetzals without the crowds, head to the quaint mountain village of San Gerardo de Dota, which boasts the best quetzal-watching in Costa Rica. Located in Costa Rica's Talamanca Mountain range, it lies 90 minutes south of San José, Costa Rica's capital and biggest city. Like Monteverde, San Gerardo de Dota features good hiking trails and beautiful waterfalls, but it also offers quick access to the Zona de los Santos (Zone of the Saints), Costa Rica's premiere coffee-growing region. After spending the morning watching wildlife, you can visit a traditional plantation and sample world-class coffee.
Stay at: Dantica, a modern eco-lodge with rustic colonial flourishes. Perched on a hill overlooking the valley, the location is spectacular, and each standalone cabin features giant picture windows with dramatic cloud forest views.
Visit Playa Grande (Instead of Tamarindo)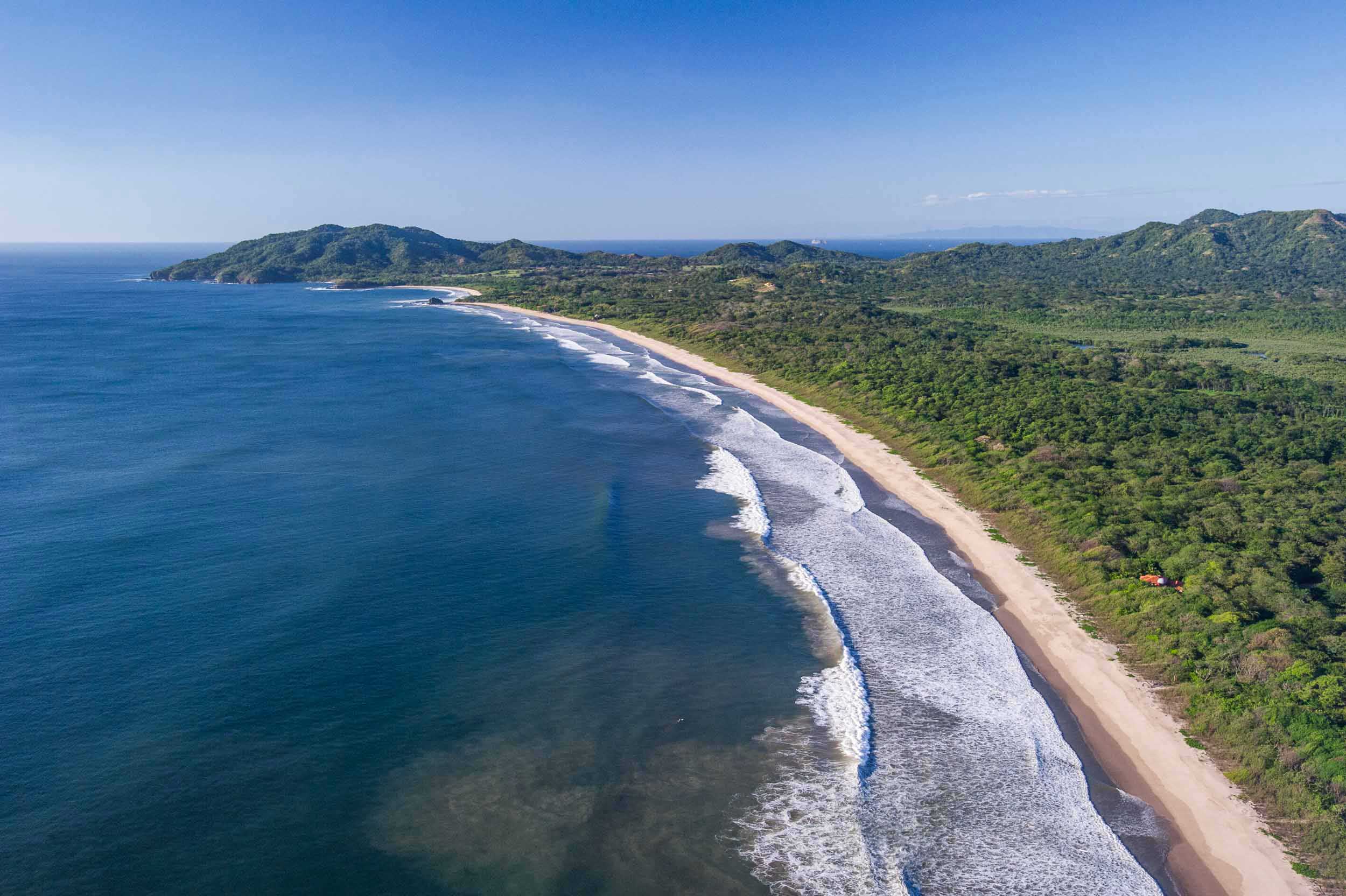 Twenty years ago, Tamarindo was a remote beach only visited by hardcore surfers and backpackers. Today there are so many hotels and restaurants filled with tourists that locals jokingly call it Tamagringo.
Just north of town, past a crocodile-filled estuary, lies Playa Grande, an equally beautiful beach protected by its status as a national park. Thanks to the estuary — which creates an effective natural barrier against gringos in loud shorts —Playa Grande is as lovely as it was 20 years ago. The beach is accessible via a poorly marked road, and there are a handful of private hotels and restaurants that were grandfathered into the park. After spending the day surfing or lounging, sign up for a guided sea turtle tour and watch enormous leatherback turtles lay their eggs in the sand.
Stay at: RipJack Inn. Set back a short stroll from the beach, RipJack Inn offers quick access to Playa Grande's legendary waves. Its restaurant features fresh, healthy food, and there's an open-air yoga studio offering daily classes.
 Visit Corcovado National Park (Instead of Manuel Antonio)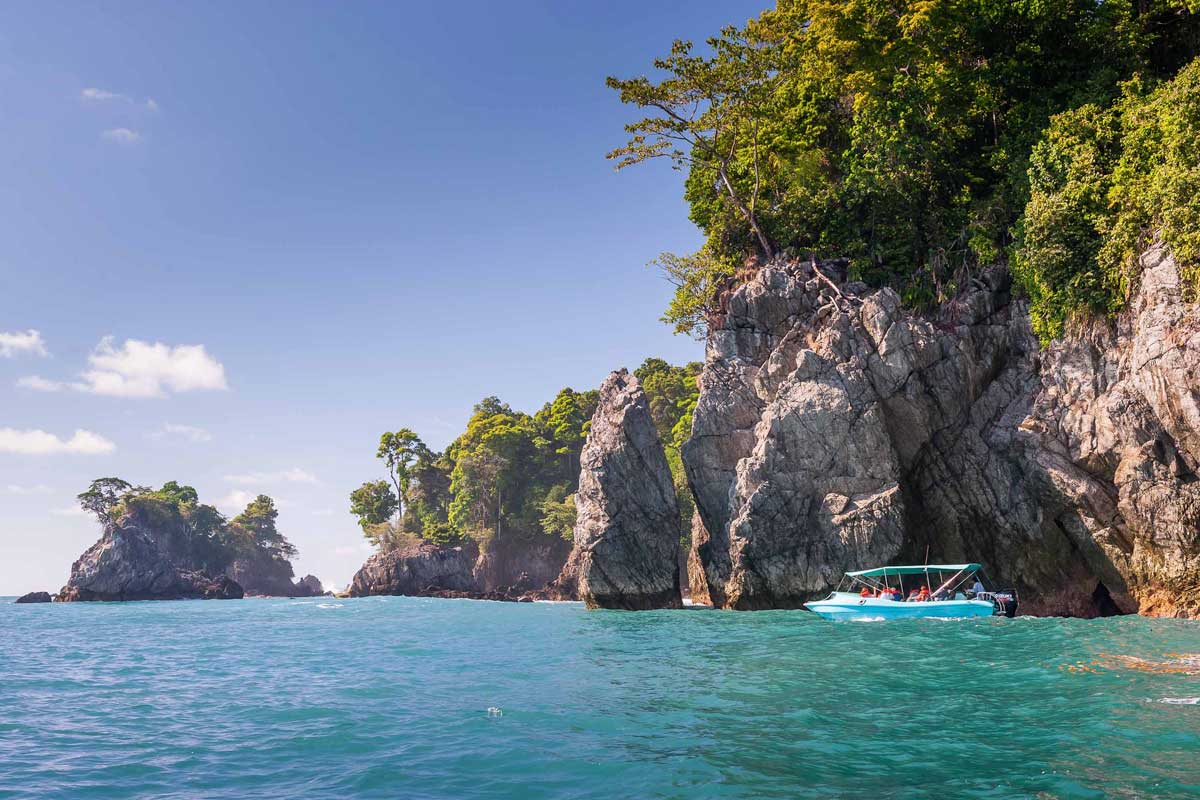 The lush, coastal rainforests of Manuel Antonio National Park are filled with wildlife, including three of Costa Rica's four monkey species. However, because Manuel Antonio is one of the most easily accessible parks in Costa Rica, it has exploded in popularity over the past decade.
To spy wildlife without the crowds, head further south to the rugged Osa Peninsula, which National Geographic once called "the most biologically intense place on earth". It's home to over 140 mammal species — including all four Costa Rican monkey species — plus 370 bird species and 700 tree species. The waters offshore are home to 23 marine mammal species, including superpods of spinner dolphins and migrating humpback whales from both the northern and southern hemispheres.
What's the best way to experience this stunning biodiversity? Visit Corcovado National Park, which protects 40 per cent of the Osa Peninsula. Corcovado boat tours depart daily from Drake Bay, a small village near the northern tip of the Osa Peninsula.
Stay at: Drake Bay Wilderness Resort. Perched on a rocky outcrop overlooking the ocean, Drake Bay Wilderness Resort offers easy access to the town of Drake Bay and the beautiful, uncrowded beaches just south of town.
Who This is For
Travellers with a sense of adventure, who don't mind a little physical exertion and mild inconvenience to experience stunning natural beauty — without the crowds.
When to Go
Costa Rica's dry season — which coincides with the high season — runs from late December through to April. Recommended times to visit are top and tail ends of the high season: early December (the start of the dry season, but before the holiday rush) and May. Although May is technically the start of the rainy season, it's really not that rainy, and there are plenty of low season deals, making it a more affordable time to travel.
ESSENTIAL INFORMATION
Ticos (Costa Ricans' nickname for themselves) are incredibly sensitive to irritability and raised voices. Never confront a problem, no matter how frustrating, with a show of irritation or a raised voice.
It's safe to drink the tap water in Costa Rica. The only exception is the rugged Caribbean coast, where it is safer to drink bottled water.
Private shuttles – which are faster than public buses and cheaper than rental cars – are one of the best ways to get around Costa Rica.
Always ask for the bill in restaurants. In Costa Rica, it's considered rude for a waiter to bring the bill before a customer asks for it.
USEFUL LINKS
Save