48 Hours in Malibu
Less than an hour's drive from Downtown Los Angeles the scenic beachside city of Malibu stretches for 34 kilometres along the stunning Pacific Coast Highway.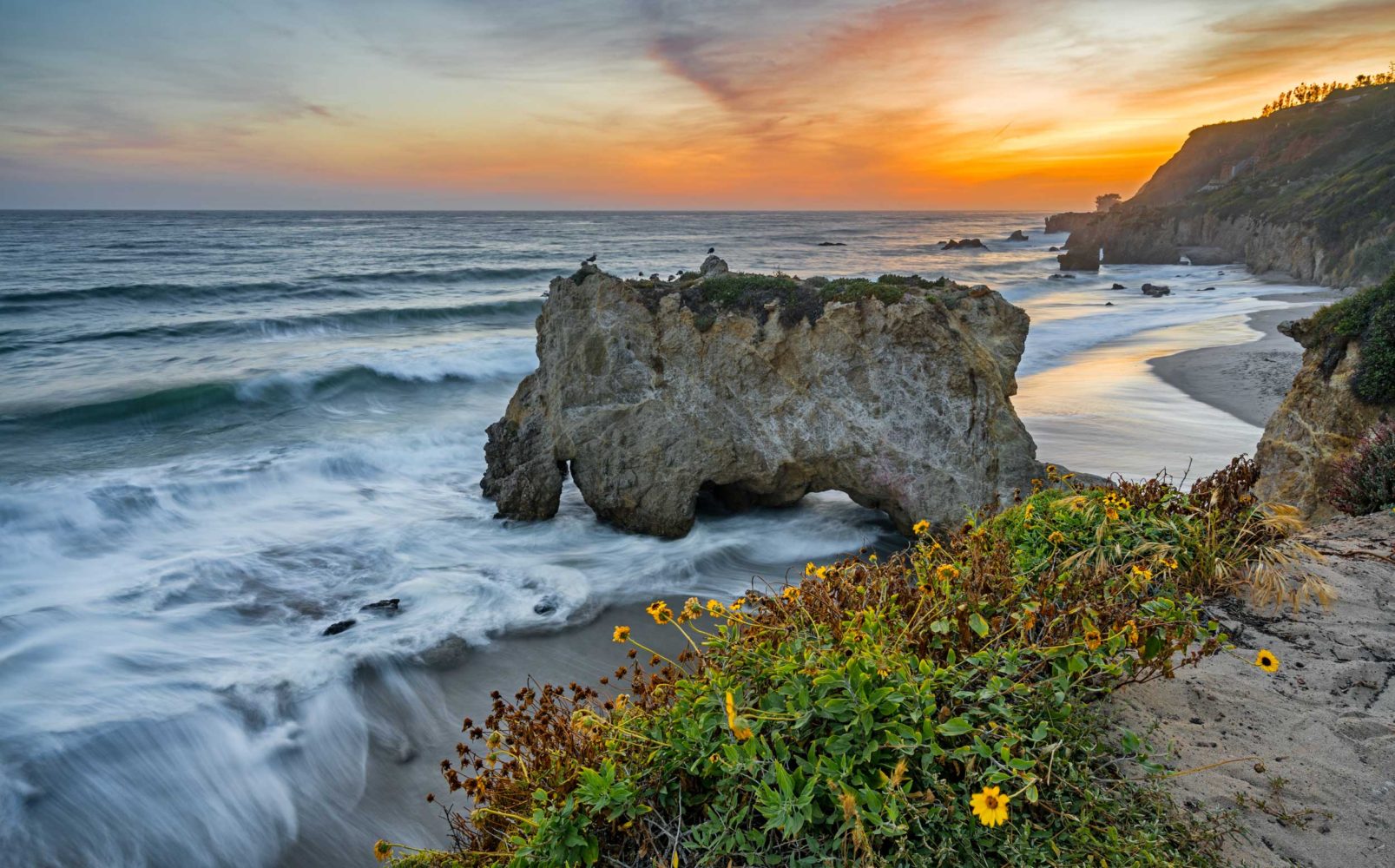 The backdrop for numerous television shows, commercials, music videos, and movies, Malibu attracts more than its share of celebrity residents.
However, pull off the road for a while and visitors will discover Malibu is more than its prestigious reputation.  There are fantastic beaches, scenic hiking trails and a variety of bars and restaurants ranging from uber-chic to low-key local's joints.
Mix and match selections from this guide to create the perfect itinerary for any travel style.

Day One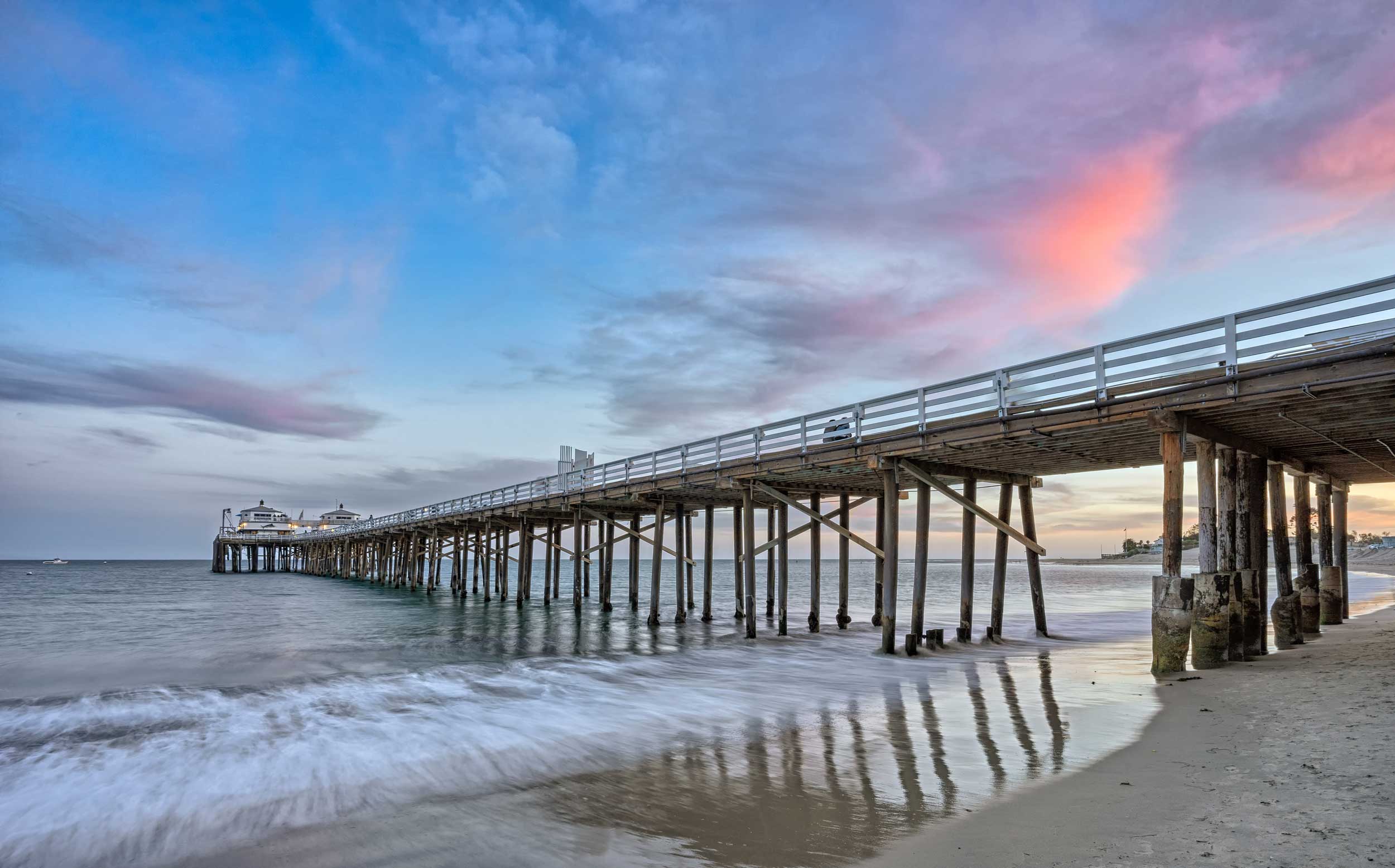 Morning: Malibu Farm Café
Once just a small local cafe on the main pier, Malibu Farm Café has morphed into a thriving full-service restaurant offering delicious 'farm to table' food and the best ocean views in town. There are two seating locations, one at each end of the pier. Breakfast patrons should try the Swedish mini-pancakes paired with freshly squeezed orange juice.
Catch a Wave
After breakfast head down Pacific Coast Highway (PCH) to the Trancas Market Shopping Centre and look for Drill. This classic Malibu surf shop is owned and operated by a well-known local who is originally from Blenheim, New Zealand. Browse for some stylish new surf and skate wear, or book a surfing lesson on a high-quality board with one of Drill's excellent instructors. From here, stroll across the street to world-famous Zuma Beach and catch some waves.
Lunch: Lily's
Located close to Trancas, in the Point Dume Plaza Shopping Center, Lily's is a favourite with the locals, and an absolute must-go-to for visitors. Originally from El Salvador, creative owner, Lily cleverly uses the freshest local ingredients to bring Latin flavours to life.
While everything on the menu is tempting, the breakfast burrito is a house speciality and an excellent choice, regardless of the time of day.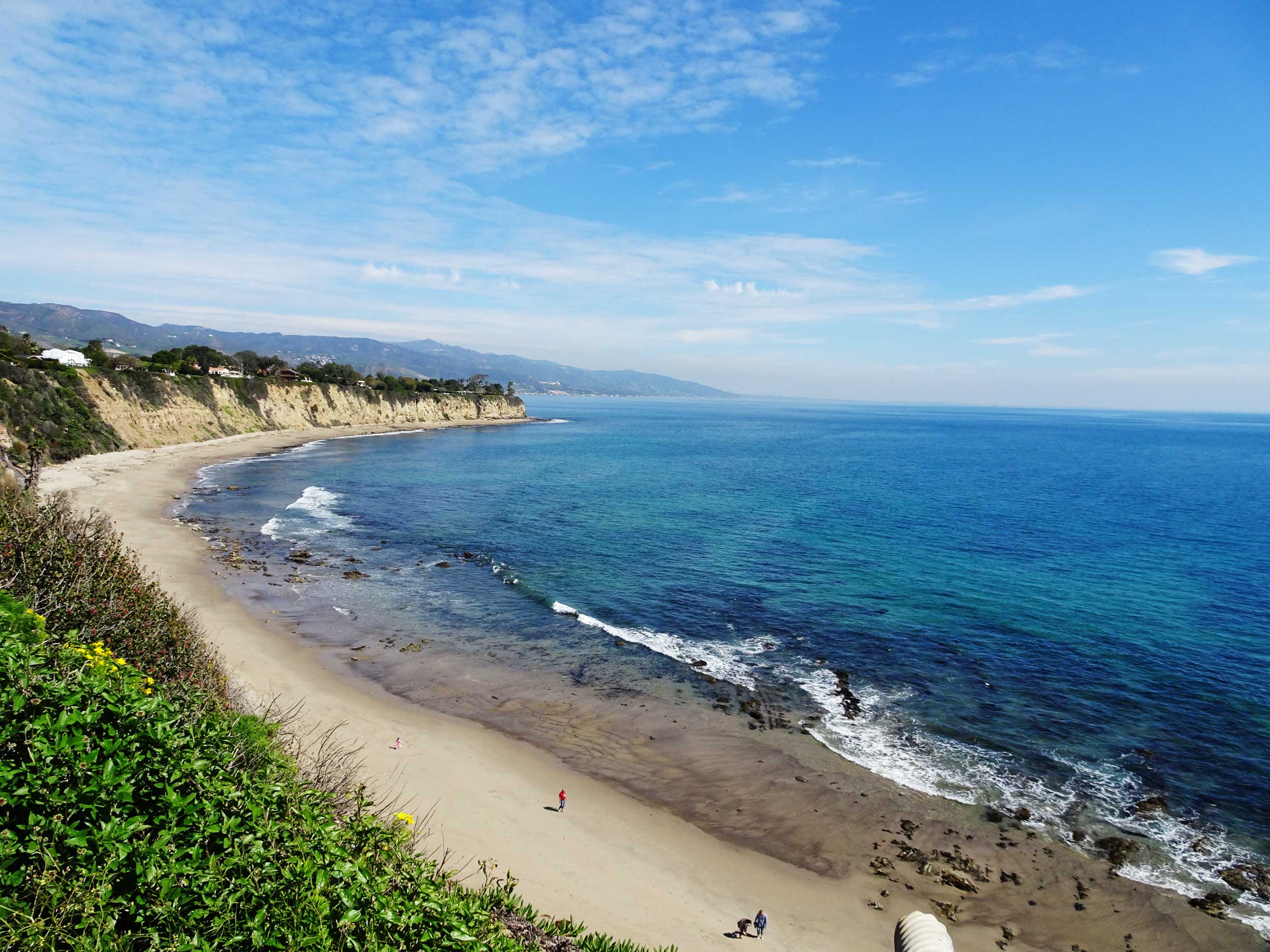 Afternoon: Point Dume
Split into Little Dume and Big Dume, this beach spans across a large part of Malibu's coastline.
Along with Malibu's best waves, hiking trails traverse the hills around Point Dume offering impressive views of the coast. Point Dume is a great location for spotting dolphins, seals, and other marine life. During November and March, look out for gray whales on their annual migration from Alaska to Mexico.
Park the car on Cliffside Drive or Grasswood Avenue to avoid walking too far. Two main signs indicate the start of the different trails to Point Dume State Park. There are no beach facilities or toilets in this area, but public restrooms can be found at Westward Beach, just a five-minute drive down the hill.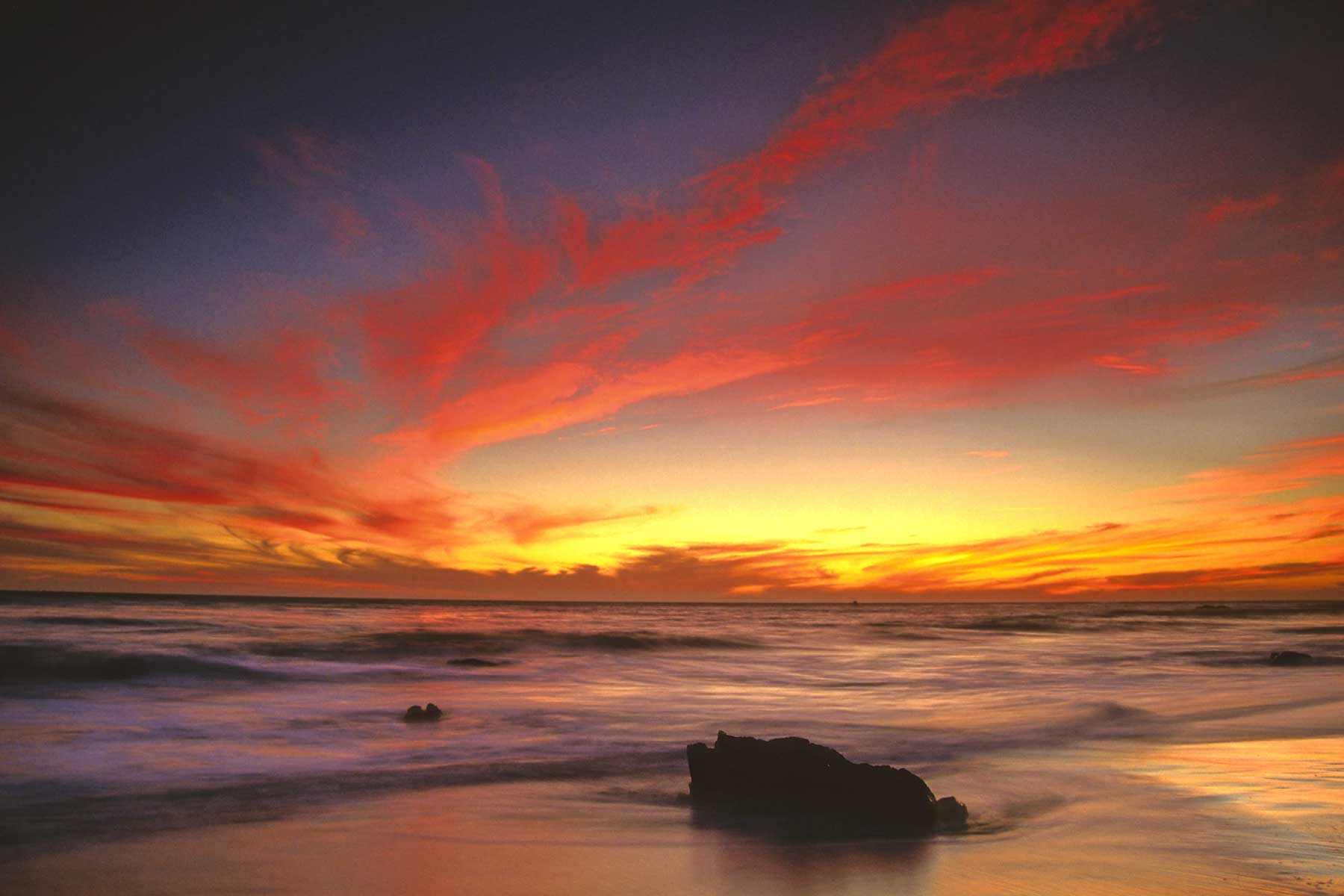 Sunset: The Giant Sand Dune
At sunset take a 20-minute drive north, to the western point of Malibu, and pull over just before the entrance to Mugu State Park. Looming large over the beach is an impressive sand dune that more than tempts passersby to stop and climb to the top. The hill is steep, but those who make the effort are rewarded with magnificent views of the sunset and retreating horizon.
Dinner: Bui Sushi or Nobu
Bui Sushi is a stylish eatery favoured by locals and visitors alike.
The rock shrimp appetiser of small-bite tempura shrimp glazed with special sauce is sublime. The impressive selection of hand-cut rolls makes choosing difficult.  If in doubt, the classic California roll won't disappoint. Reservations are recommended on the weekends during high season.
For those with fine dining in mind, Nobu is the place to go for an elegant meal with breathtaking views and the chance of a celebrity sighting.  Start with a sashimi taco, one of Nobu's classic dishes, the rock shrimp here shouldn't be overlooked, and the Tiradito, a Peruvian take on sashimi is essential ordering.
Prices here are steep, and reservations are highly recommended.
Dessert: Malibu Yogurt
End the day on a sweet note, with a froyo from Bu-Yo in Malibu Colony. A local fixture for more than 30 years this neighbourhood joint with a SoCal surf vibe, offers an amazing array of flavours and toppings, Choose from sundaes, milkshakes, soft-serve frozen yoghurt, ice cream, acai bowls, and even shave ice.

Day Two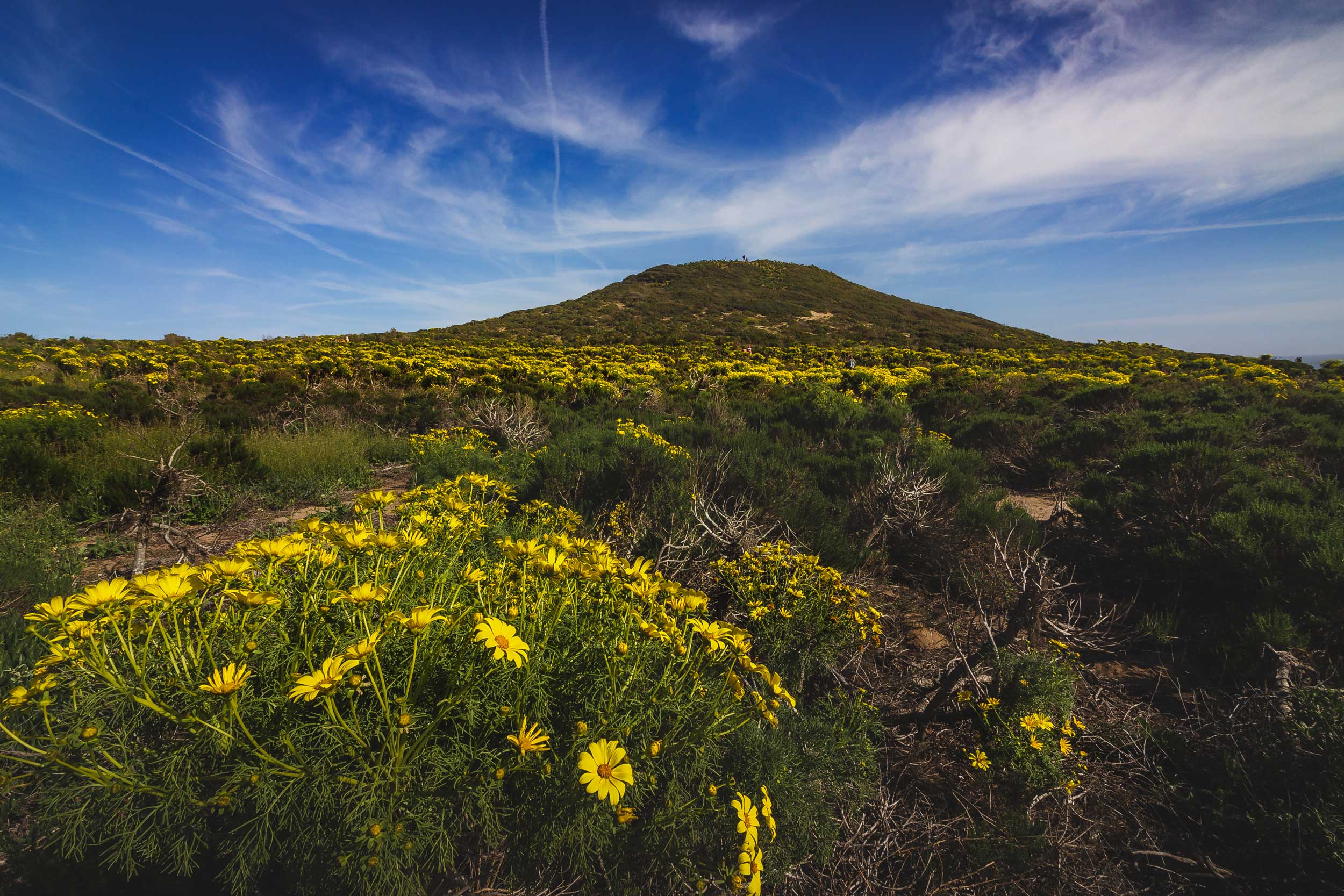 Morning: Malibu Kitchen
This gourmet kitchen in Malibu Country Mart serves up a vast selection of delicious bakery treats like caramel apple bars, red velvet cupcakes, and assorted pastries. Start the morning with one of their freshly-baked muffins or mixed-berry scones and grab a Peet's Coffee.
Hike Sandstone Peak
With fuel in the tank, hike the Mishe Mokwa trail to the top of Sandstone Peak. The 10-kilometre loop trail leads to the highest point in the Santa Monica Mountains, rewarding hikers with a breathtaking view of the coastline and ocean, out to the Channel Islands. This trail is rated as moderate and is accessible all year round.
To reach the trailhead by car, take the winding Yerba Buena road about eight kilometres up the canyon. Pass the Circle X Ranch, and the first main Sandstone Peak parking lot on the left. Drive another two kilometres to a dirt car park on the right, across from the trailhead for Mishe Mokwa.
Take advantage of the portable toilets at the start of the trail, as there are no restrooms on the actual trail.
Afternoon: Tanning and Tide Pooling
El Matador is one of Malibu's most popular and attractive beaches. Access is tricky; a trail descends down through distinctive rock formations on the face of the bluff. Steps at the bottom lead on to the beach.
Walk along the sand, and the beach eventually connects to beautiful Broad Beach and on to Zuma Beach. Scattered along the way are small clusters of tide pools filled with hermit crabs, sea anemones, and small fish.
Parking is easy. When driving north on PCH, look for the El Matador State Beach sign on the left and turn into the dirt car park where a small fee to park, allows visitors prime access to the beautiful walk down to the sand.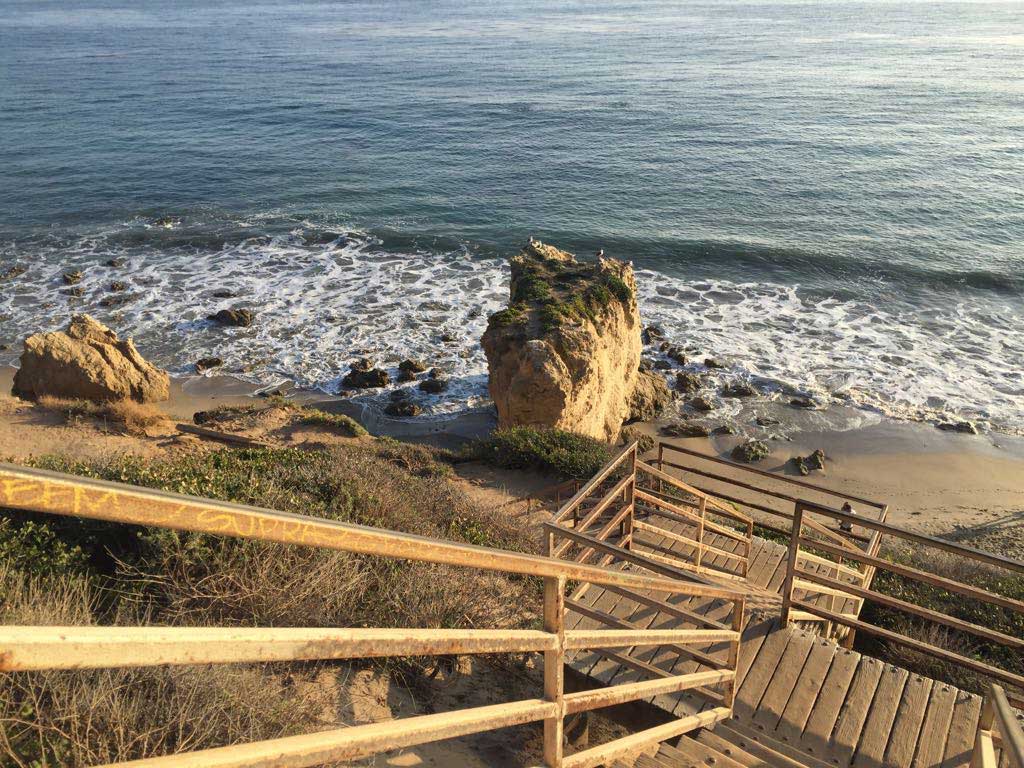 Sunset
For the best cocktails in town, head to The Sunset Restaurant on Westward Beach. Situated in a charming California bungalow, just steps from the sand, patrons enjoy uninterrupted ocean views.
The restaurant is open from noon during the week and reservations are encouraged but not required. Happy hour is 3:00pm-9:00pm weekdays. The sweet potato fries here should not be missed.
Bring a blanket, and when happy hour ends move down to the sand and watch the sunset.
Dinner: Café Habana
A relatively new addition to Malibu's dining scene, this California reprise of New York's popular Café Habana, serves Cuban and Mexican specialities in a bustling, bohemian-inspired space. Tucked into the recently built Malibu Lumber Yard Shopping Centre, this eatery should not be missed.
Inside the restaurant, a detailed mural by American contemporary street artist, Shepard Fairey is a design feature.
On the food front, the chicken enchiladas and carne asada are packed with rich Latin flavour while the drinks list features Habana favourites like prickly pear margaritas and signature cocktails like the Habana Heat.

Who This Is For

Visiting Malibu makes a perfect day trip for anyone wanting a brief escape from the hustle and bustle of Los Angeles. The stunning coastline, superb restaurants and bars, and laid-back vibe will entice those with more time into staying longer.

When To Go

It's always summer in California, so any time of year is a good time to visit Malibu. The hottest months are July and August with average high temperatures around 22°C (72°F). The low hits around 15°C (59°F). Keep in mind that beach traffic along PCH during this time of year is heavy so plan accordingly.
To avoid the summer crowds visit in September when the weather is still mild, but the tourists are fewer.
ESSENTIAL INFORMATION
Getting around without a car may be difficult as there are few bus stops in Malibu. Additionally, some of these spots are not located near main bus stops so it will be helpful to hire a car.
Alcohol is not permitted on public beaches so be aware.
Malibu's Hotels and Airbnb's can be quite expensive especially during high season in June-August. For less pricey accommodation try the towns of Pacific Palisades, Santa Monica, or Agoura Hills. All three are less than a 25-minute drive from Malibu.
It's impossible to mention all Malibu's beaches in this guide, but here are four more noteworthy options:
Surfrider
Paradise Cove
Leo Carillo
Point Mugu
USEFUL LINKS