Thailand in 16 Days: A First Time Visitor's Itinerary
Thailand offers a unique mix of major cities, temperate mountainous escapes, and idyllic islands. In 16 days, a new visitor can taste a little of each piece of the country.
The 16-day itinerary outlined below is intended to serve as a springboard — helping visitors to identify what it is about Thailand that they love — to help plan a second, more in-depth trip beyond just the highlights. The route starts out in Bangkok before moving north, and finishing on a high amongst the islands of the south.
---
Days 1-3: Bangkok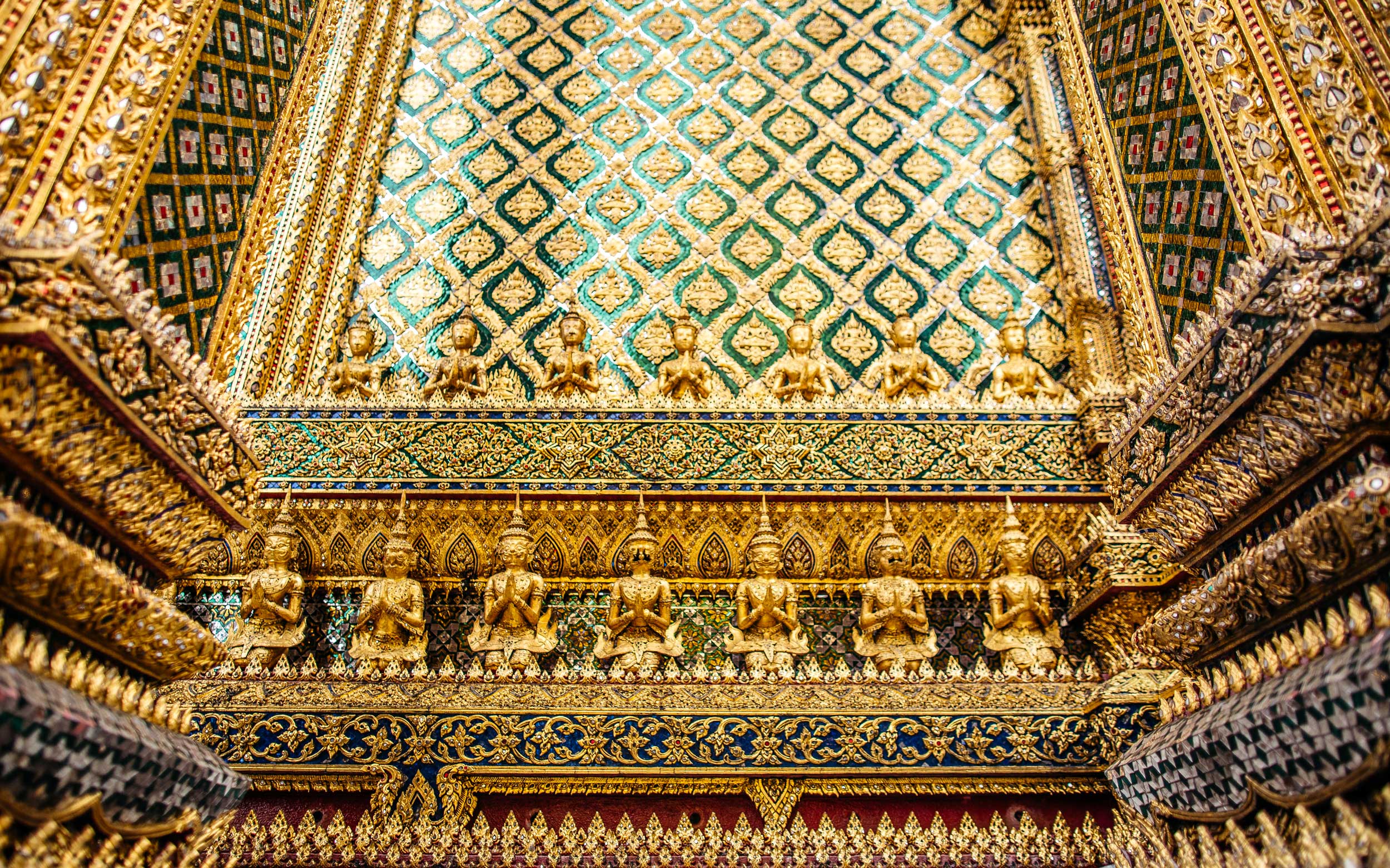 Thailand's capital city, Bangkok, is a collision of modern cityscapes, small, impoverished neighbourhoods, and ancient landmarks. Activities range from wandering the city streets, tasting food and experiencing the chaos of Chinatown, to visiting ancient wats (Buddhist temples) and pagodas. The city offers some of the best restaurants in Southeast Asia and the chance to party at glamorous rooftop bars overlooking the city skyline in a way unrivalled by either Hanoi or Phnom Penh.
What to Do
Be sure to visit the impressive statues at Wat Pho (Temple of the Reclining Buddha) and Wat Phra Kaew (Temple of the Emerald Buddha.) These two ancient wats showcase beautiful Thai architecture and offer the opportunity to witness Buddhist prayer ceremonies. Be sure to dress appropriately with shoulders and knees covered. Entrance is around 100 Thai baht per person.
Where to Eat
Raan Jay Fai is located quite literally in an alley just outside of Bangkok's Chinatown. An open air space resembling an older cafeteria, Raan Jay Fai serves very good drunken noodles; none of its dishes disappoint. Diners can relax and drink a beer while watching their food being prepared over an open flame. Expect delicious, heaped dishes for two to cost around 520 Thai baht.
Worthy of its own article, Gaggan has been rated one of the top 20 restaurants in all of Asia, and for good reason. Its 22-course tasting menu is full of humorous plays with molecular gastronomy —  a true dining experience. The small restaurant, in a British colonial-style building, has only two sittings a night, meaning advance reservations are required.
Where to Stay
Located across the river from the main part of the city, The Sukothai Bangkok provides upscale lodging for visitors. Not far from the famous Sky Bar, Sukhothai is located about 15 minutes by taxi from the city centre, or to Lumphini Metro station. Alternatively, guests can take a nearby ferry to explore various parts of the city. The hotel features enormous rooms in which to relax out of the heat.
---
Days 4-9: Chiang Mai
In northern Thailand, close to the Golden Triangle, is the small, ancient city of Chiang Mai. Chiang Mai provides the perfect blend of twinkling city lights and mountainous retreats, a cosmopolitan yet deeply spiritual place. The food of northern Thailand is completely different to that of the south, with coconut milk curries being replaced with fiery vegetable dishes and spicy sai oua (pork sausage).
What to Do
Visitors travelling to Thailand in November can witness the spectacular Yi Peng Lantern Festival. Translating literally to 'Second Month' (of the Lanna calendar), Yi Peng is a festival designed to show respect to Buddha through the orchestrated, simultaneous mass release of thousands of paper lanterns at Mae Jo University, around 16 kilometres from the city centre. Tickets, which include transport and food, go on sale at the start of the year and sell out almost immediately. Yi Peng coincides with Loi Krathong, a festival where floating lanterns are released into bodies of water all over the country.
Thankfully, bareback elephant riding is lessening in popularity with tourists, as the harmful effect on the elephants is being recognised. This has given rise to the creation of elephant sanctuaries. Here, visitors can interact with, bathe and feed elephants of varying ages who have been rescued from abusive conditions. We recommend Elephant Nature Park or Elephant Jungle Sanctuary.
Where to Eat
The cafeteria-style eatery Huen Phen is easy to miss amongst the rows of houses and storefronts on Ratchmanka Road. A true local gem, the food is both amazing and astoundingly cheap. The restaurant supplies rows of communal tables and benches, where guests are free to seat themselves. The menu offers a wide variety of classic northern dishes; expect to walk away with a stomach full of great food and fresh fruit juice for about 150 Thai baht per person.
Housed in the Anantara hotel, The Service 1921 offers a unique dining experience, where taking a walk through the hotel courtyard is worth the trip alone. A play on 1920s spy culture, the restaurant décor comprises multifunction watches, gadgets and period-appropriate wardrobe exhibits. Diners are given a playful menu in a manila envelope marked 'Confidential', which lists a dazzling mix of tapas-sized classic Thai meals and other Asian dishes. The extensive cocktail list will appeal to James Bond fans, as drink names are a play on the movies or characters. The fun nature of the restaurant, mixed with authentic food, makes for a memorable dining experience.
Where to Stay
Meaning 'heavenly' in Thai, Panviman Resort and Spa lives up to its name. The secluded mountainside resort provides beautifully tranquil rooms, breathtaking views of the villages below, and one of the best spas in the Chiang Mai region.
---
Days 10-16: Island Hopping, Koh Lanta
For the Thai island experience, we recommend visiting Koh Lanta on Thailand's west coast, offshore from Krabi. With fantastic resorts and beaches on both Koh Lanta Lai and Koh Lanta Don, the island offers a quieter alternative to the east coast's tourist-centric islands of Koh Samui, Koh Phi Phi, or Phuket. The island offers a range of accommodation from rustic bungalows to luxury resorts.
What to Do
Animal lovers should make time to call in at Lanta Animal Welfare. Founded in 2005, the shelter helps homeless and abused animals on Koh Lanta, treating the sick and injured. The shelter receives no public funding and relies entirely on funding provided by a cooking school, Time for Lime, along with charitable donations. Visitors to the centre can be valuable by socialising with the many dogs and cats that reside there, including taking dogs out for walks on nearby beaches.
Koh Lanta is a good base for visiting nearby islands and well-known beaches. The nearby Trang Islands are remote and quiet with fantastic and easy snorkelling. A highlight, Emerald Cave on Koh Muk, is accessible only when the tide is out. An emerald glow emanates from the entranceway to the cave; swimming into the cave, visitors will suddenly find themselves surrounded by total darkness and feel the push and pull of the tides. The swim through the cave is short, but the mystery of the experience, and effort to swim against the current, makes it feel longer. Once through the cave, swimmers will quickly find themselves in shallow waters walking onto a small, secluded beach. Hotel staff or tour operators on Koh Lanta can arrange trips.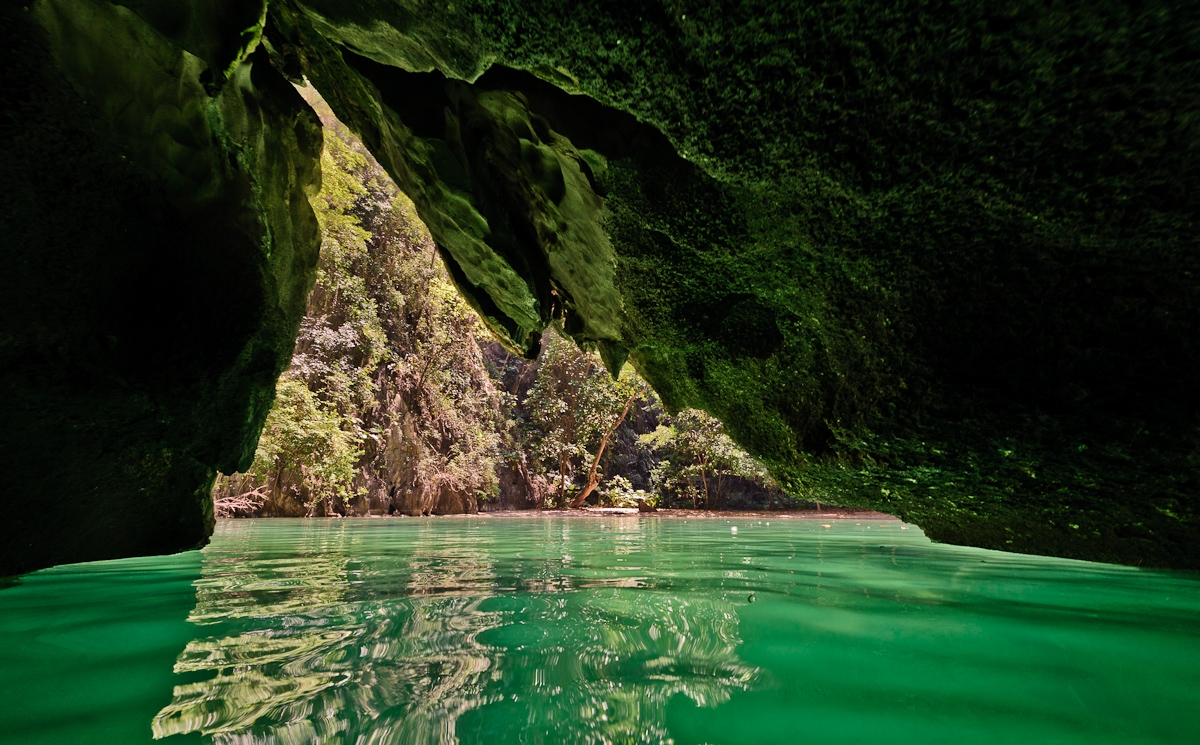 Decimated by the 2004 tsunami, the tiny pedestrianised island of Koh Phi Phi is once again a thriving island destination. It can easily be reached from Koh Lanta by public ferry, which run several times per day. For those looking for a more intimate experience, travellers can charter a private longtail boat or speedboat. Koh Phi Phi makes a good base to explore the further afield attractions of Maya Bay — the beach made famous by Leonardo di Caprio in the 2000 movie The Beach — and Monkey Beach. Both are popular with tourists but are worth visiting. Chartering a longtail boat from Koh Phi Phi for 3-5 hours is the best way to visit both attractions.
Where to Eat
Food options on Koh Lanta include the gamut of traditional southern Thai dishes, Muslim-influenced curries, and a treasure trove of fresh seafood. Look out for locals dining at unnamed street stalls for an authentic dining experience at an incredibly cheap price.
Tides restaurant located in Layana Resort & Spa is a fabulous five-star option and is highly recommended for both its excellent food and exquisite service.
Where to Stay
Layana Resort and Spa offers unparalleled service, accommodations, and excursions for guests, including mention a private beach, two phenomenal restaurants, a gorgeous infinity pool and full service spa.
---
Who This is For
While Thailand offers beautiful resorts and five-star experiences, the Thailand of everyday can be a little rough around the edges, with issues of poverty and pollution — especially in Bangkok — being evident at every turn. It is ideal for those who enjoy hopping between destinations, taking in the frenetic buzz of the capital before travelling further afield to absorb the peace of the mountains, the islands, or both.
 When to Go
Visitors to Bangkok will be met with an oppressive wave of heat regardless of the time of year. During the cooler, drier months (December to March) the evening temperature can drop to a tolerable 20 degrees Celsius. The rainy season packs a punch from May to October, beginning with short, sharp bursts of tropical rain punctuating otherwise blue-sky days, and reaching a monsoon crescendo come September time.
Around Chiang Mai, in the elevated north part of the country, the climate is more pleasant than the humid south. The cool months of December to February are a wonderful time to visit, ideal for hiking and motorbike touring. The heat increases from March onwards, with the rain arriving in June and hanging around until October, similar to the south.
ESSENTIAL INFORMATION
Thailand has an extensive bus network and the buses are good quality, with air conditioning. On overnight routes, buses have 'sleeper seats' that are quite narrow; bringing a sleeping bag or good quality blanket makes for a more comfortable journey.
Low-cost airlines such as Air Asia offer some outstandingly good value deals from Bangkok, with Phuket being a popular transport hub and gateway to the southern islands, and Chiang Mai and Chiang Rai being the most northerly local airports.
Thai food has a deserved reputation for being brilliantly flavourful and varied. It pays to research popular dishes before arriving in the country as the choice can be overwhelming. Food from street stalls is perfectly safe to eat, and eating on the go is a great way for visitors to experience tidbits of the local cuisine.
USEFUL LINKS