On the Trail: McMinnville, Oregon
In the first of a four-part series exploring the state of Oregon, we jump straight into McMinnville wine country and receive the perfect introduction to the region's epicurean and creative culture.
I'm wandering the United Club lounge at San Francisco International Airport, fresh off a flight from Auckland. Away from the quiet roar of the main terminal, I take the opportunity to admire my surroundings. The walls are decorated with images of old San Francisco: one, depicting a plane coming in to land past a ship anchored in the bay, captures the imagination. Model ships add to the (aero)nautical atmosphere, encouraging me to reflect on the way modes of travel have evolved — especially for long voyages like this.
Back on board, we wait our turn on the busy runway, and take off alongside another United plane, it and its shadow banking right across the water as bridges in the distance peek out through the fog. We make our way up the Pacific coast, following the path of the freeway over patchwork plains like blocks of marble in soft beige, bright green and deep brown, until evergreen mountains take over. Crossing the state border, Route 66 extends east, Mt McLaughlin rises conically, and Upper Klamath Lake stretches out behind. Crater Lake's bright blue hue and steep walls are visible, clearly evoking its name — it's easy to imagine its volcanic origins from this vantage point.
Landing at Portland airport — christened 'America's best airport' for the past several years — our tour group is picked up by Aidan from First Nature Tours, and we're straight on the road towards McMinnville, just over an hour away. We listen to the soothing sounds of NPR as we cross through the city and head out among fir trees, finally seeing these expansive forests from ground level. However, aviation hasn't been left behind just yet: we approach the Evergreen Aviation & Space Museum, home of Howard Hughes' original Spruce Goose. Every docent here is a veteran, meaning they've flown the planes and have plenty of stories to tell about it.
Turning into McMinnville, it's picture perfect: row upon row of cute houses on tree-lined streets. A grocer advertises local sweetcorn, heirloom tomatoes, and cantaloupe; a bar offers New York steak dinners and shows support for the state's basketball team ('Go Cats'); and a theatre promotes square dance lessons — all spelled out letter by retro letter.
We check in at the Hotel Oregon, part of the whimsical network of McMenamins hotels, pubs and breweries. McMenamins make a point of restoring and repurposing historical buildings with their own unique sensibility, and producing handcrafted ales, wines, ciders, spirits and coffees available exclusively at the properties. Unusual local artworks and interior details give the hotel a trippy, cosmic aesthetic. It makes sense that the annual UFO festival is hosted here, commemorating a pair of credible 1950 sightings in the area.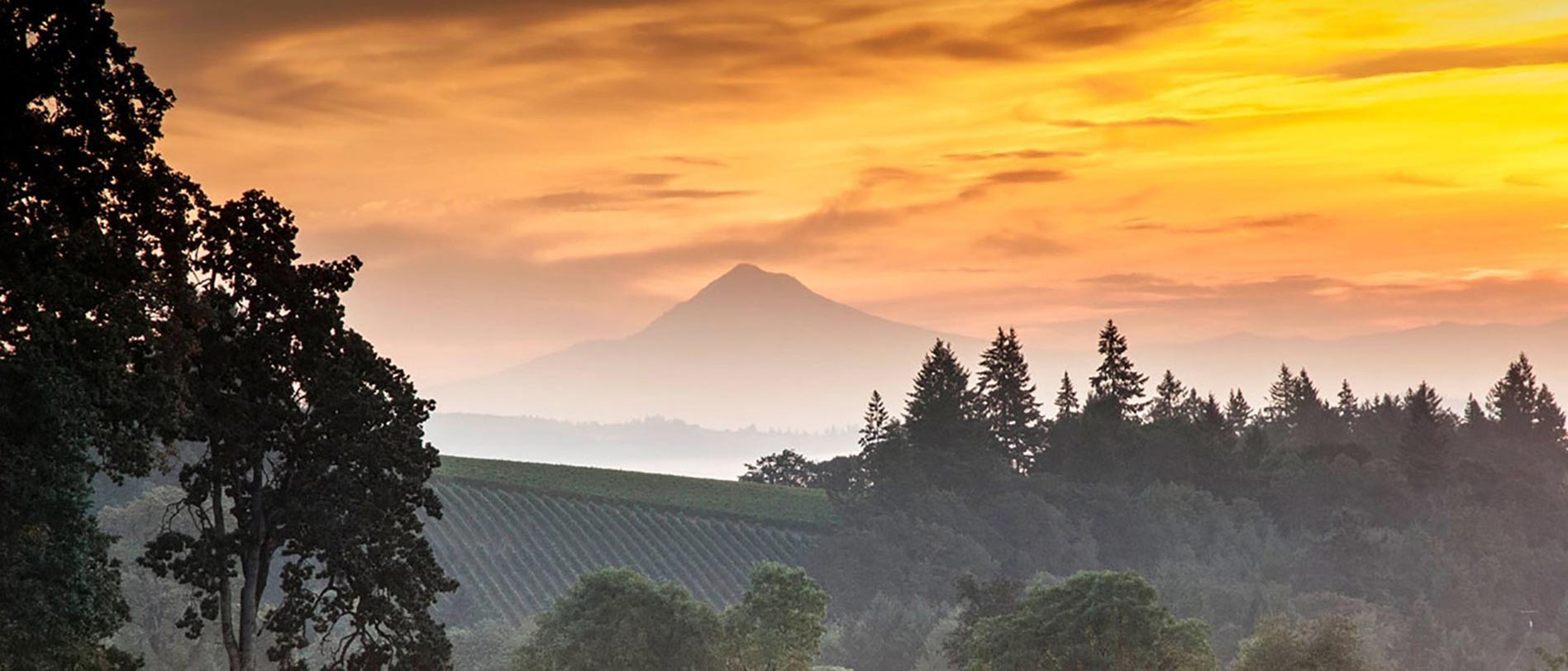 However, there's barely time to enjoy a cold brew coffee before we're off again, circling back to Stoller Vineyards in search of something stronger. One of more than 200 wineries in the Willamette Valley — touted as 'the land of milk and honey and pinot noir' — the Stoller estate used to be a turkey farm. Owned by the same family since the 1940s, its first grapes were planted in the mid-1990s: pinot noir and chardonnay, suitable for this early ripening site. Its large acreage now produces 40,000 cases per year, but it's not all about scale: we taste several single acre wines, including a low-sugar Riesling, dry and mineral-driven with notes of lemon and peach. The tasting room is furnished with classic wine tomes, such as Hugh Johnson's Wine Companion. Visitors sit out on a broad patio, overlooking rolling hills of vines and trees covered in autumn leaves. Horses graze, and a tyre swing calls my name.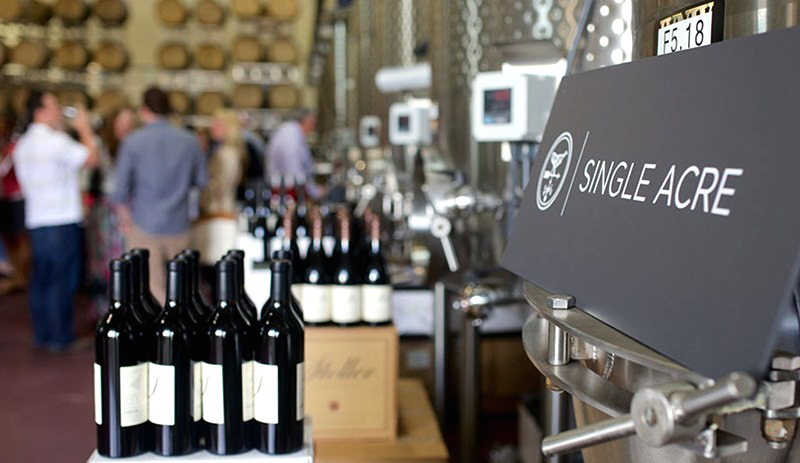 Back in McMinnville, thoughts turn to dinner. Nick's Italian Café is an institution, the meeting place of winemakers from around the region. We begin with cocktails and prosecco, enjoyed with fresh wood-fired bread and olive oil, and house meatballs in the richest tomato sauce, before moving on to hand-tossed, stretched to order, wood-fired pizza with sausage and zucchini, or fresh pear, caramelised onion and gorgonzola. An extensive wine list includes literally dozens of Oregon pinot noirs, along with some Italian reds. We select the Dominio IV to accompany the legendary Dungeness crab lasagne with mushroom, lemon and toasted pine nuts, and a trio of local Carlton Farms pork featuring house-made sausage, tender pork belly, and crispy porchetta.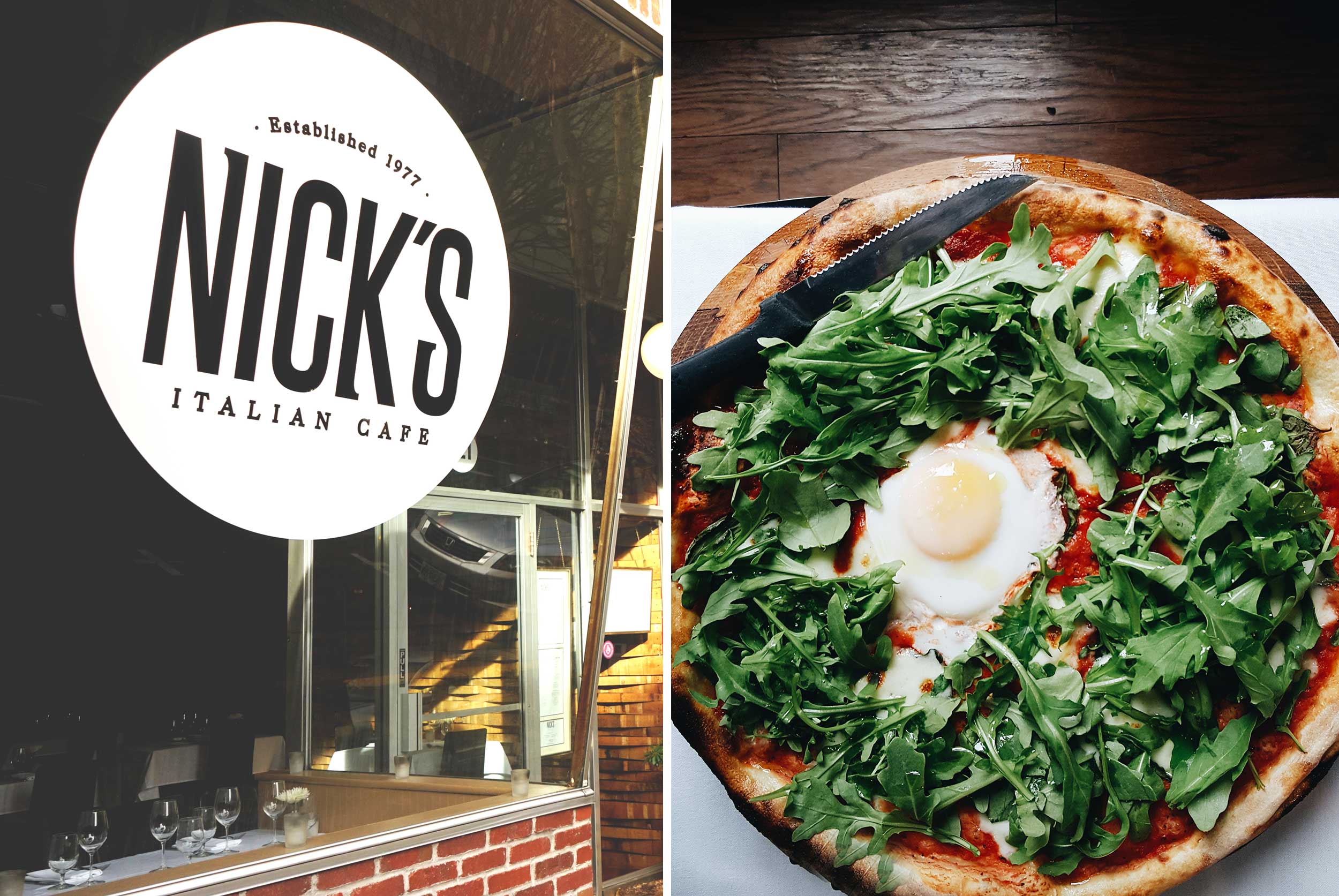 It's an indulgent evening, concluded with a nightcap at Hotel Oregon's rooftop bar. Though the view isn't discernible in the dark, it's easy to imagine it stretching for miles, town turning to fields and vineyards on the horizon. I return to my room, which is named — like all 42 in the hotel — for a particular personality or aspect of local history. The namesake of #308, Ti Soyoto, was a Japanese cook who worked at the hotel in the 1920s, often using local ingredients from the proprietor's farm. The fact that he also lived at the hotel was a rarity in those days, due to 'sundown' laws which effectively barred minorities from residing within the city limits. Dusky pink walls and floral furnishings give the room a homey feel, as does the claw-foot tub in the bathroom, shared European-style with the neighbouring room. A jar is kindly supplied for guests to fill at the bar with their choice of delicious brews.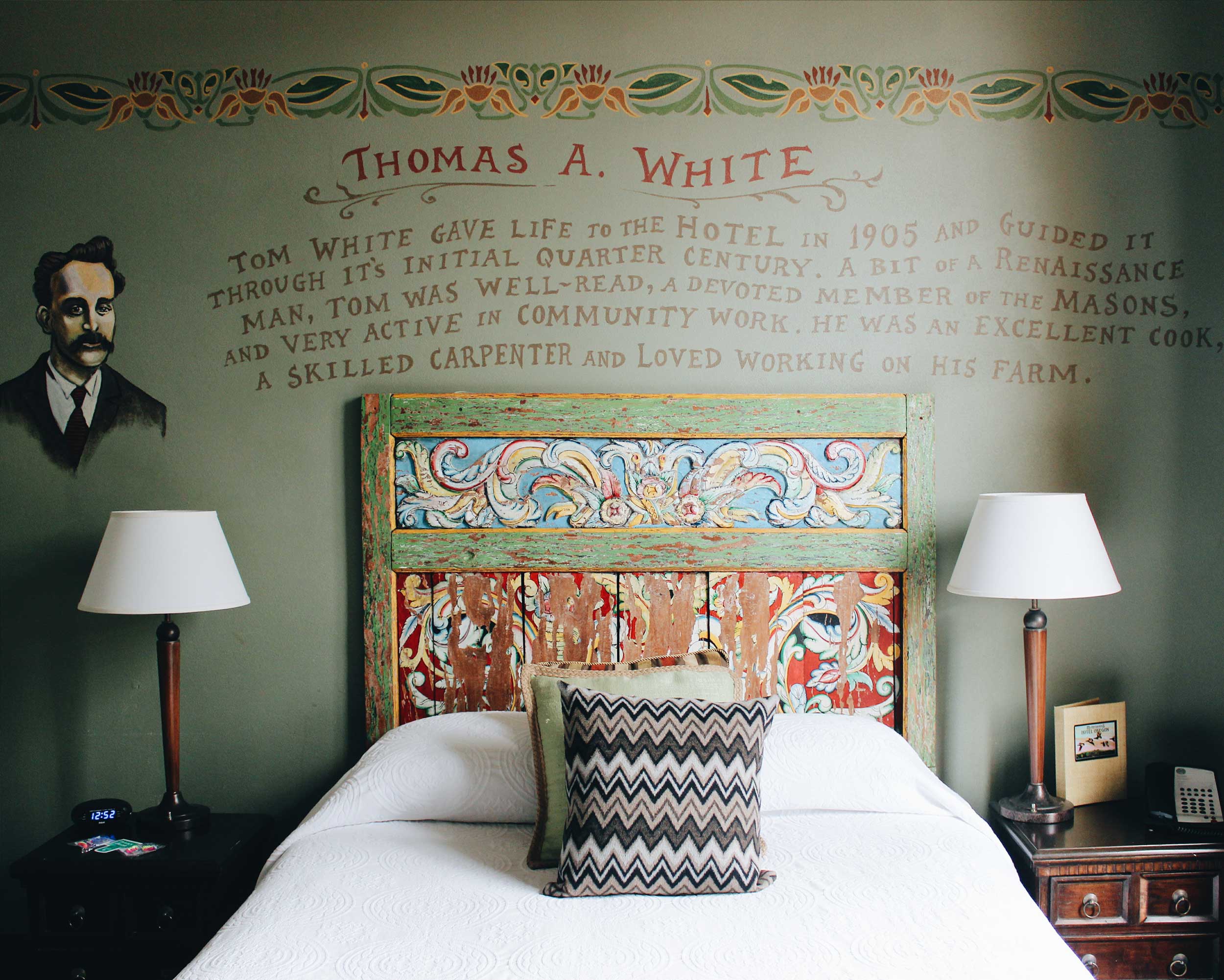 I wake early the next morning to explore the creaky hallways, taking in artwork that references the hotel's founding at the turn of the century, rumoured resident John the Ghost, and UFO sightings. The streets are quiet and foggy as we depart, bound for coffee in the old granary district, now overtaken by wineries, including last night's Dominio IV. Barrels are stacked up against storehouses. Autumn leaves and a yellow school bus create a quintessential American scene. As we head towards the coast, forests shrouded in clouds add mystery to the classic barns and farmhouses, the RV parks and farm machinery. The trees come into relief against an overcast sky as thrift stores and antique malls line the highway. Foliage creeps over a disused white truck, and a placard appears for a weekend farmers market.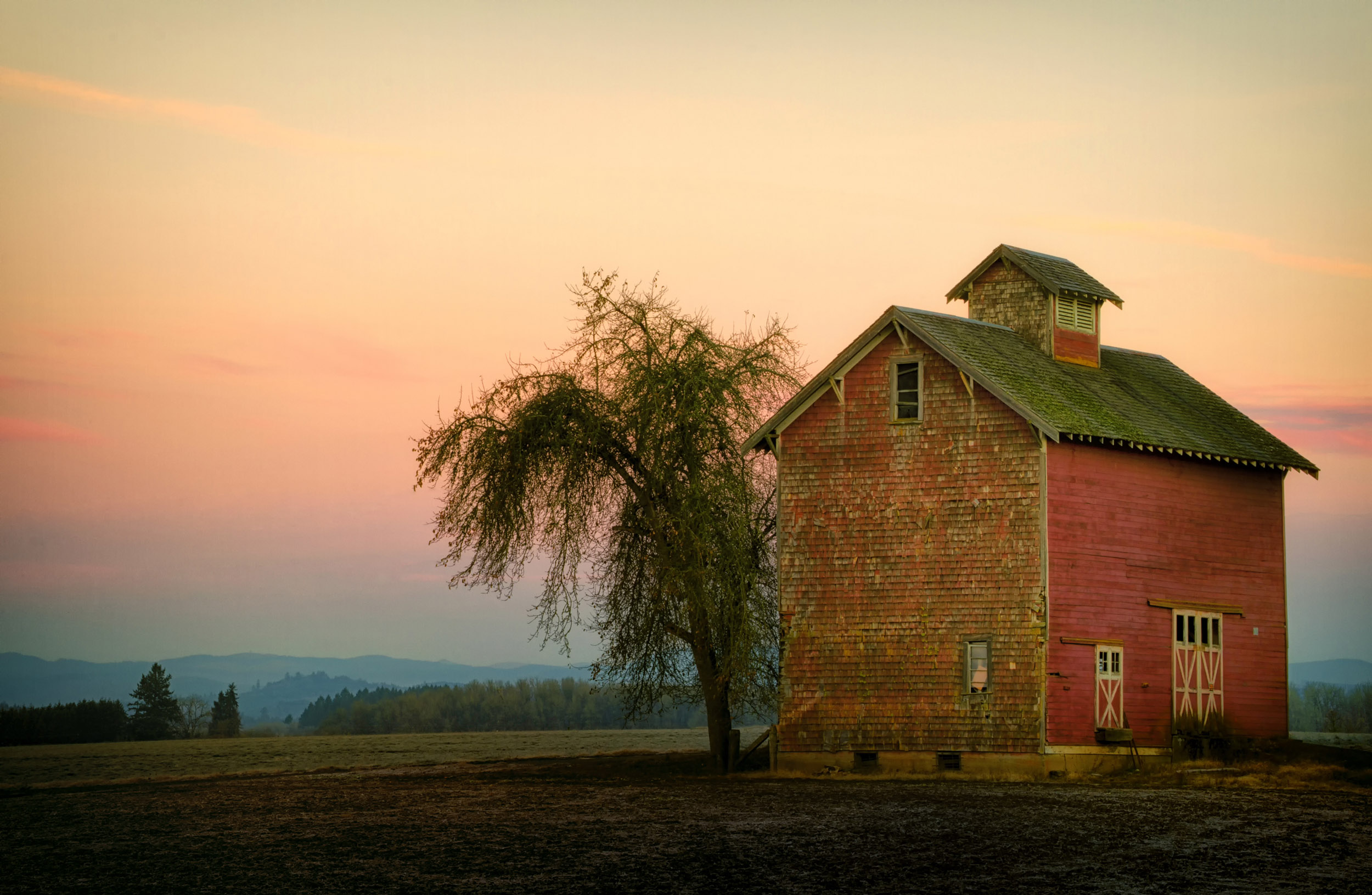 Otis Café's retro neon sign is a beacon in this moody atmosphere. A small joint with only five tables, we take seats along the counter: if one is going to have a true diner experience, this is surely the place to be. We're immediately engaged in conversation by friendly locals as we scan the unpretentious menu. I opt for a chorizo scramble with hash made from scratch, served with wheat and molasses toast, baked right here. The portions are intimidating, but I bravely dust my dish with Otis' seasoning salt and dig in. It's a challenge, but we can't leave without sampling a house-baked marionberry pie, made from a blackberry developed by Oregon State University in the 1940s, now basically the state fruit. It's messy — in a good way — sweet and sour with a soft crust. A local at the door scans the packed space and asks the proprietor to call him when there's a free table — she tells him there won't be one. I can see why.
Rested, caffeine-fuelled, and well and truly fed, we jump back in the van ready for our next stop: the wild and wonderful Oregon Coast.
Dominique travelled to Oregon from Auckland via San Francisco courtesy of United Airlines
---
Read the rest of the 'On The Trail' series exploring the state of Oregon:
On the Trail: Central and Southern Oregon
On the Trail: The Oregon Coast
On the Trail: Portland, Oregon