History of a Legend: Cruising the Philippines
In June 2017, the most travelled ship of the Royal Caribbean fleet changes her name and starts a new life. On a trip from Hong Kong to Singapore, Michael Hooper discovers what makes a Legend of the Seas.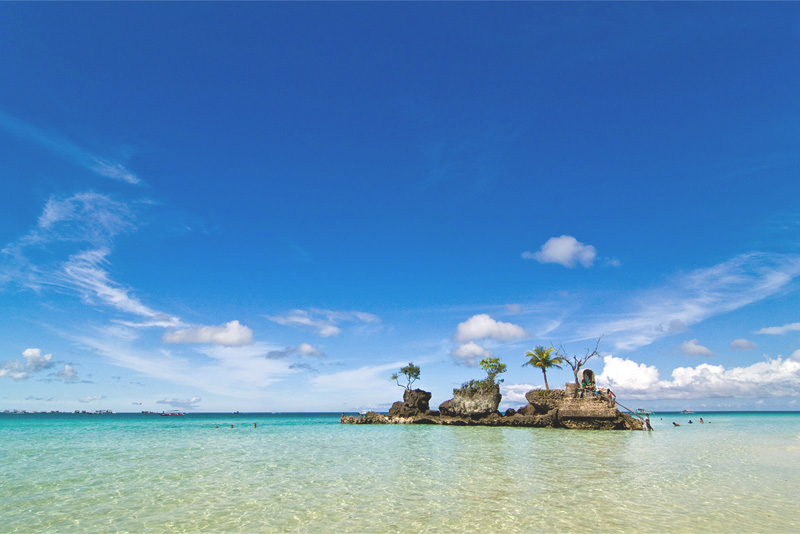 Knickers fluttering from a Coastguard's halyard. It is my first view of Manila, as I throw open the curtains of the cabin on Legend of the Seas on a 10-day voyage around the Philippines. I am honoured to partake in one of the last trips that this 21-year-old vessel will make under the Royal Caribbean banner before being renamed the TUI Discovery 2 in June 2017, where she will join the UK's Thomson Cruise fleet.
Few hospitality or tourism operations are as fascinating as a cruise ship. While mega-liners such as Oasis of the Seas face the logistics of a total complement approaching 8000, Hotel Manager Gary Waugh believes Legend of the Seas is the most challenging ship in the fleet because of its smaller size, carrying just 1832 passengers. "With the affects of wind and tide, the captain and his team have to constantly check and change timetables. The bigger ships have more power."
Today's newer bigger and newer ships — with more children's amenities and specialty restaurants — means Legend of the Seas appeals to "an older, classic clientele," explains Cruise Director Keith Williams. On my particular voyage, about a dozen guests had notched up more than 700 days cruising with Royal Caribbean. For passengers like Carol and Leonard Hoffman, hailing from Chicago and celebrating 1493 nights at sea, it is the employees that make the difference rather than technology or amusements. It took me a few days living aboard to understand that this is the reason why this ship is so well liked.
Our Mexican concierge-with-attitude, Aguirre Efren, was omnipresent in and out of the lounge, weaving introductions between passengers who would otherwise have remained anonymous, waving his members through dockside queues, changing restaurant bookings, or printing off maps to avoid queuing with 1700 passengers who were often floating in a state of bewilderment. When luggage chaos had followed a protracted boarding because some passengers (guilty) failed to note that packed power blocks would ring scanner alarms, it was Efren who facilitated. He alone was worth every upgrade dollar, plus I had a quiet work space with espresso at any hour.
Manila
After a blustery few 'sea days', the sun rose bright on the Philippine Sea on day five and passengers, seizing the chance to step foot on land, were eager to see what Manila had to offer.
Unfortunately it was not a lot. Decay and dirt pervaded and outside offices and banks guards armed with rifles were reminiscent of the wild west. Signs on bar windows requested "Please deposit your firearms outside with the guard". I was take aback as a beggar woman dug her fingers into my arm, and was relieved when, amidst the hawkers and hatchways selling dubiously tepid, pre-cooked meat and fish, we came upon a swathe of stainless steel woks in a restaurant with an open kitchen as clean as an operating theatre.
An armed guard waved us into the empty expanse, where a long counter of whole fish and shellfish  covered in ice flakes stretched for metres. We selected maya-maya, a local snapper-like fish, and perky, fresh vegetables that were promptly bagged, sealed and delivered to the kitchen to be steamed. Crossing the marble floor, we seated ourselves in high-backed blue velvet chairs pretentiously topped with silver crowns, and quenched ourselves with a cold local San Miguel pilsner. Cheaper than home, but expensive for Manila, lunch fortified us for the dripping slog back to the ship, through streets jammed with cars and open lorry-buses and horse-drawn buggies slung in jack-knifed chaos across clogged intersections. An ambulance driver, cigarette in mouth, struggled to make progress through the traffic despite a plaintive siren.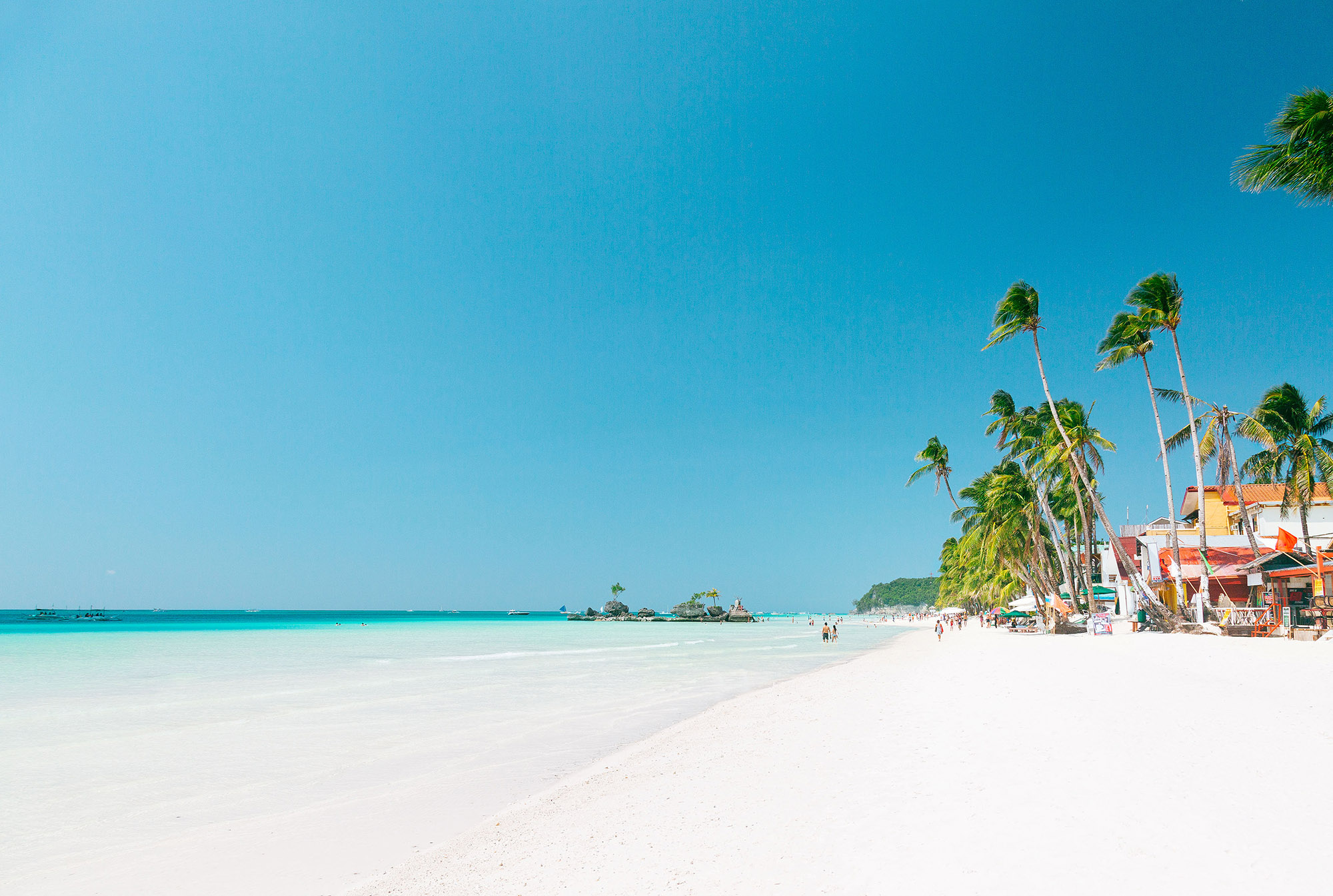 For our departure, two dockside bands of about 30 members played themselves into a frenzy of Auld Lang Syne — together, but oh so separately. At one point, the leader of the red band realised that the blue band had slipped several bars behind, so he called a halt until synchronicity returned — but they soon drifted apart again. As we finally cleared the berth, fireworks lit the sky and the weary bands marched away in a conga, their huge horns sounding like elephant charges. A little lightning completed the farewell spectacle.
The silver sands of Boracay promised a very different view of the Philippines, one that attracts celebs and surfers to its beachside boulevard of restaurants, bars and souvenir shops. At the end of a rough 45-minute tuk-tuk ride, the beach was indeed a beautiful site with sparkling waters, sail boarders, and comforting police patrols. Our small group cleared a space on the sand and watched the beach athletes at play. We departed after a cool beer at the Hobbit Tavern, which claimed 'the world's smallest waiters' (true) and returned to the air-conditioned comfort of the ship somewhat bemused by the excursion.
The Show Must Sail On
That night, a man in high-viz vest and hard hat shimmering with sweat after a high-energy Village People dance number turned out to be our very own Cruise Director Keith Williams. Following a 15-year career as a dancer and singer, he started cruising in 1989 and it has kept him afloat ever since. After nearly 20 years with Royal Caribbean his experience echoes why so many people are embracing cruising. "I travel the world, there's constant contact with new people, I have entertainment at my fingertips; I don't cook, clean or drive to work, and I get four months of the year vacation time." Bliss.
We were never short of entertainment options onboard, which included the impressive displays by lycra-clad aerialists in the five-storey atrium. The quality of the stage performances was exceptional. Some of the older "classic activities" seemed a bit naff, such as guests dressed as horses racing on deck (oh well, it was Melbourne Cup day) and the squirmingly embarrassing Love & Marriage game — both kept through popular demand, says Keith.
Puerto Princesa
Our final Philippine port was the 'city' of Puerto Princesa, evidently famous for its crocodile farms, underground rivers and diving — presumably well separated. A large, blue and white cathedral dominated the highest point of the two-street town where the largest gathering was a queue of locals outside the motor scooter parts shop. Dropping onto chairs at a roadside snack shack we gulped down any cold liquid we could find and quickly became the awkward object of attention of an old man with few English words and even fewer teeth. We distracted ourselves with the saints' names painted on the front of the graphically decorated motor tuk-tuks that went careering past.
As we departed the pier, a colourful line-up of xylophones, bamboo pipes, drums and dancers boomed and bounded about in the striking heat and drizzle, the final images of a bitter-sweet Philippines collage, of smiles in the shadows of subsistence. But still, there was always another jewellery sale, trivia quiz or art auction onboard to jolt us back to reality.
Brunei
On day nine, we stop at Kampong Ayer in the Bay of Brunei, a village built on wooden platforms and patchy plank walkways within the gilded glare of the capital's domes and palaces. Fishing here is so easy, explains one of residents, you can fish right from your bedroom window. "Wake up, toss out a frog then pull in your lunch," he tells me.
Faded photos of the ruling family were tacked onto pastel walls under wedding-cake icing ceilings with slowly turning fans cooling the open, Malay-style homes. We were treated to sweet pastries and cool drinks before being shunted off to the museum of Royal Regalia.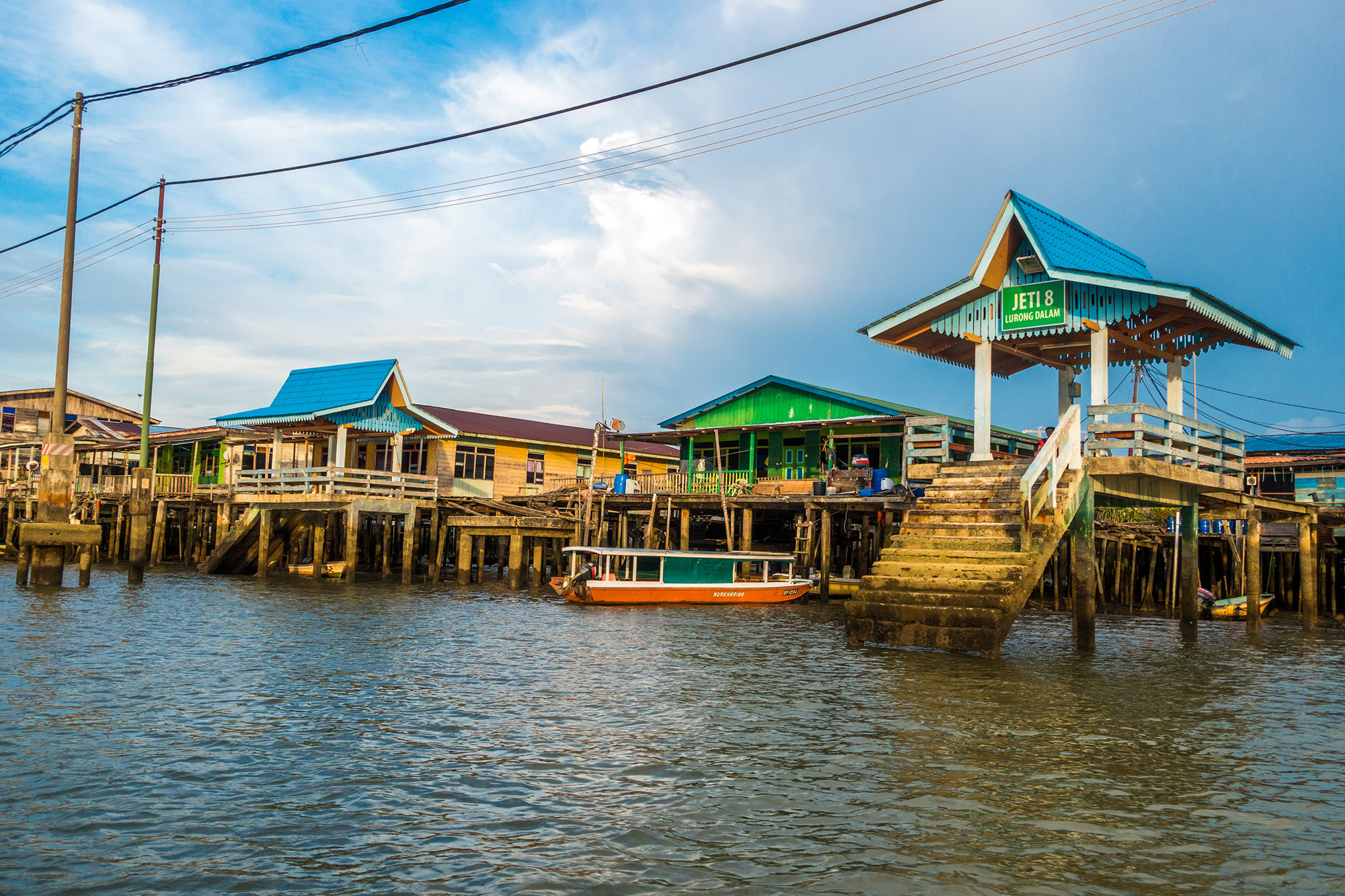 The discovery of oil off the coast of Brunei in 1912 led to a radical rearrangement of fortunes in this tiny sovereign state. Today, the elderly are supported, there's no income tax, breakdown trucks are paid for by the state — at 50 cents a litre petrol is cheaper than water — medical treatment is free from coughing to cancer, and even overseas university study is fully paid for. Why would you not live here?
Perhaps because tobacco was prohibited three years ago (although we spotted some youngsters smoking illegally) or perhaps you might enjoy a drop of alcohol (banned in 1989). Homosexuals are stoned or have their hand amputated, Christmas is banned, and absolute obedience to the Sultan is demanded, especially advised when the police clear the road for him to drive out of the palace, perhaps testing the top speed of one of his Lamborghinis on the nice, straight road past the airport. Brunei has not felt the need for elections since 1962. An interesting destination to say the least.
Heart of the Ship
The last word on what makes this ship true to its name came when we returned after our day in Manila. With around half the ship's hotel staff being Filipino, Legend of the Seas welcomed aboard the crew's families — meaning approximately a thousand family members stepped aboard to see the workplace of their sons, daughters and parents. One crew member had not seen his baby son for a year; another posed for selfies with his brightly clad mum in the soaring central atrium. I slipped past one cabin attendant, Lucas, who, as pleased as punch, was quietly singing his own version of the hit from the musical Cats: "Midnight, has the moon lost its family…" Legend of the Seas is loved, I realised, because it has a heart. As of June 2017, when the ship is relaunched as the TUI Discovery 2, its legend will live on.