The Element of Surprise
It took me just two days to warm to Kyrgyzstan in winter. When I first arrived in Bishkek, it was grey and cold. Swerving across empty lanes, my taxi negotiated its way around potholes, and horse drawn carts plodding slowly on the muddy road. Cinder block apartments leaned drunkenly next to bloated government buildings coated with grey concrete skins. This was Soviet architecture at its most brutal: a sea of cheap construction; an ocean of boxy structures. I wondered again what it was that had drawn me here.
Yet, by the next day, I was beginning to see the capital in a softer light. The 'thaw' began with a simple walk. Young couples wandered hand in hand and kids played on a wooden slide in a square — the frozen puddle at the end not an obstacle, but a target. With brightly-coloured scarves wrapped tightly, babushkas peddled cigarettes while office workers waited for the bus. The trees had no leaves, but it was clear the boulevards would be quite beautiful when they did. True, Bishkek wasn't quite Europe — but it could almost pass for it.
I'd wanted to visit Central Asia almost as far back as I could remember. I'd spin our old dented globe, drawing my finger across as it slowed on its wobbly axis. The Soviet Union was huge, but underneath Moscow and St Petersburg there seemed to be great swathes of nothing — like someone had grown bored of making cities and had abandoned the task in favour of something else instead.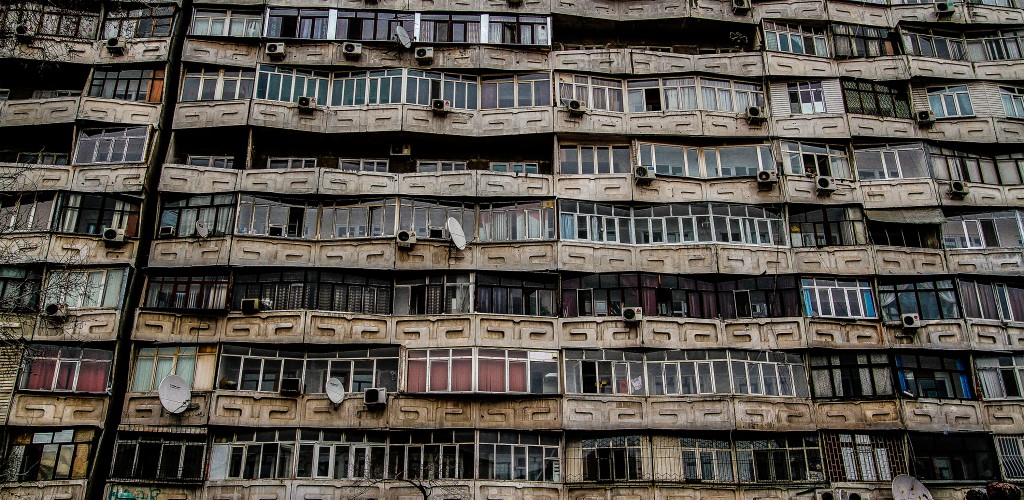 Nestled high in the glaciers of the Tien Shan Mountains, Kyrgyzstan is the progressive, forward-thinking brother of the four other nations that remain in the region today. Thanks to an abundance of food and water — helped in no small part by more than 3000 lakes — the country has largely escaped many of the ravages of communism that have so deeply scarred its neighbours.
The faces on its streets — Turkic, Russian, Balkan, Mongolian, and many others, are a reminder of Stalin's forced process of ethnic relocation that characterises Central Asia. Cities like New York or London have been defined by immigration where people moved voluntarily, seeking a better life. Here, few people moved by choice — more often as a result of coercion or force. Such ambiguity meant I seemingly passed not as a foreign tourist, but as any other city dweller — at least until I opened my mouth.
My visit to the national museum revealed more of this curious history. Outside, the changing of the guards on the hour drew a few locals. Men with heavy old cameras stood nearby smoking; hopeful for business, but seemingly resigned to having none.Despite its openness, unemployment in Kyrgyzstan is high and many people escape abroad at their first opportunity. As the hour ticked over and the guards frog-marched past, children danced at their feet trying to break their steely gaze. Maybe change is coming.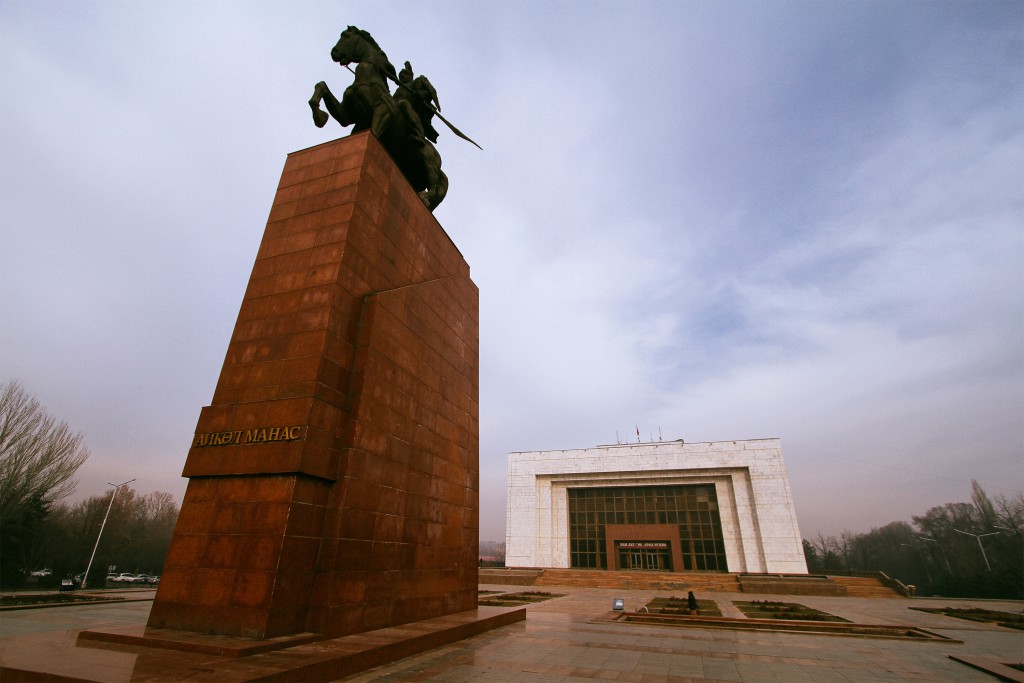 However, the museum's huge collection of Soviet memorabilia suggests it may be some time off yet. A mural on the ceiling depicted a satanic President Reagan in a cowboy hat, seemingly caught in a staring contest with a cabinet of traditional wooden flutes. I was doggedly followed by a surly attendant who first turned the lights on as I looked around, and then quickly turned them off at the slightest hint I was finished. Ducking inside a replica yurt, I peered out from the beautifully decorated interior at a sad-looking stuffed horse. It was a nod to Kyrgyzstan's nomadic history and the rugged self-reliance that comes from living off the land.
It's a sure bet that any country where a 100-dollar bill can be exchanged for two thick wads of local currency is probably not doing too well. Yet, at the bus station, smartphone-wielding teenagers swarmed, out-yelling each other with names for destinations the length of the country. I paid NZ$2 to one for a bus, known as a marshrutka, to Karakol.
On board, the seats were broken and the upholstery looked like it had been chewed up by a herd of goats. I packed in, shoulder to shoulder, with families returning home. I grinned at the woman next to me, dressed in a glorious flower print dress with an equally striking kerchief. Her broad smile revealed a mouth of gold teeth as she took off her shoes and lit up a cigarette. As the final passenger leaned half against the seat and half against my shoulder, we lurched forward with a belch of smoke. The steel floor of the bus rocked and rolled as we tore over increasingly icy roads. I huddled beneath my jacket, the cold slowly seeping through my feet. The land became mountainous before dissolving into vast plains peppered with tiny shacks. I could almost hear the distant thunder of hooves.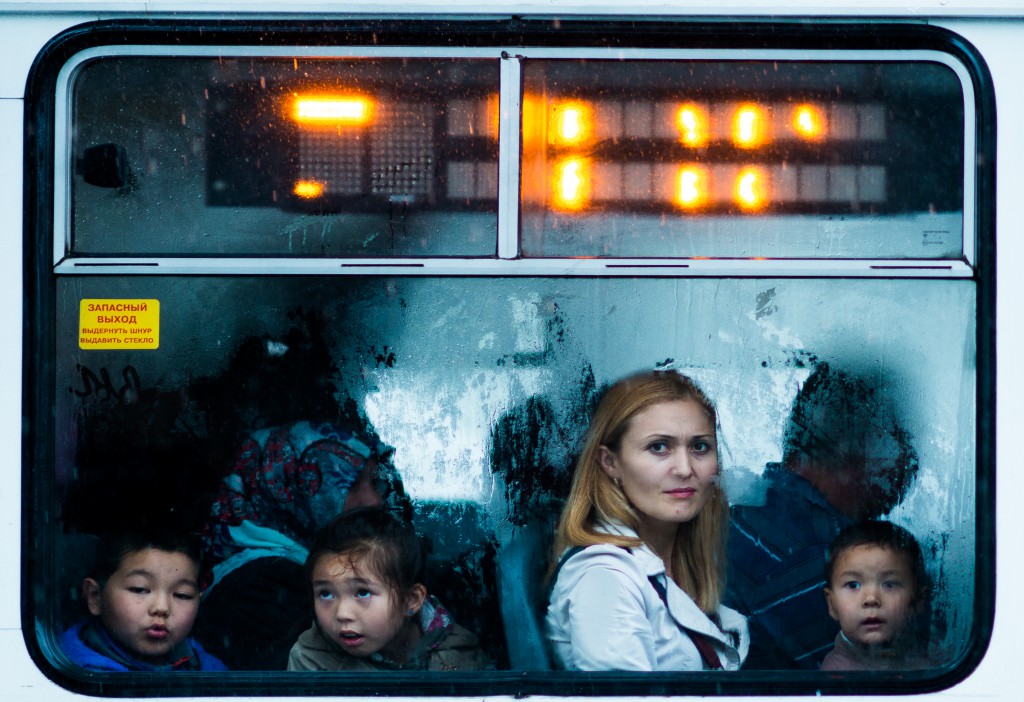 A picturesque town on the edge of Lake Issyk-Kul, Karakol is the spiritual home of Community Based Tourism, or CBT. A unique Silk Road Airbnb of sorts, CBT has been a runaway success, helping to encourage scores of tourists to visit Kyrgyzstan following the collapse of the Soviet Union. Families offer homestays, while shepherds in remote mountain pastures put up guests in yurts.
The program successfully links guides, translators and tourists together. But my visit was in winter, where temperatures regularly drop to minus 10 degrees Celsius and below. The yurts were packed up and CBT along with them. I'd have to find something else to do.
My brilliant and friendly host, Talaai, suggested I try skiing. I was in the basement of his hotel, warming my hands around a huge bowl of shorpo, a Kyrgyz dish of meat and vegetables served in broth. His wife kept returning to top it up. The hotel was twice the size of any other building and a warm sanctuary from the snow outside. I was the only guest.
"Many people come especially to Karakol for the skiing," Talaai said, as I failed to turn down a third helping. "It's quite good here." He wasn't kidding. The ski resort at Karakol is the highest in Central Asia and was previously home base for the Russian Olympic team. Just like the nomads who moved to warmer pastures in winter, Taalai was adapting his business to meet the demands of tourists year round. As well as skiing, there were nearby hot springs and even paragliding on offer.
The next day I stepped around slushy snow to hire my gear. Inside Karakol Ski Hire, black and white photos showed moustache-clad men clutching poles in one hand and dead pheasants in the other. On the walls, wooden skis, leather boots and wool tunics jockeyed for space with medals awarded at ancient skiing events. Thankfully, the hire gear was definitely more of this century. I was suited up by a friendly and enthusiastic teenager and was out the door with a new set of carving skis and boots better than any I'd ever hired. Bouncing up a road designed more for mountain goats than Soviet-era cars, we skidded around a corner and narrowly avoided a broken-down tractor. The ski field appeared from behind a snowdrift.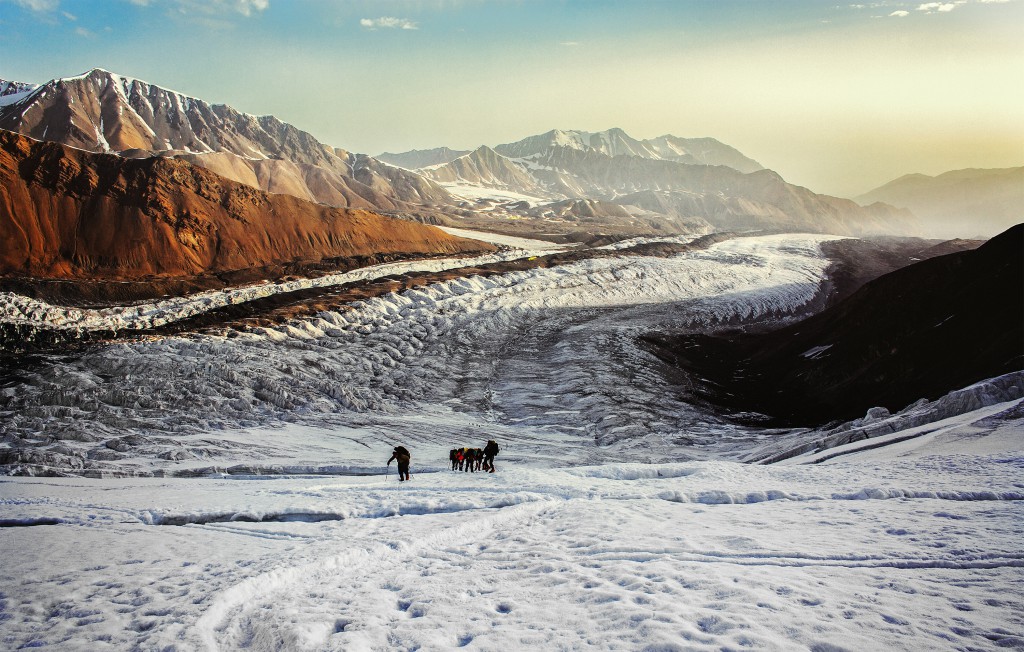 With a basic but functional chairlift providing the grunt, I chugged my way up and over the beautifully groomed field. I lumbered next to keen skiers making gracious turns down the powdery slopes before disappearing into the pine forest, while beginners navigated a gentle incline. Far above, two para-skiers soared down from up high, only dropping to skim the snowy surface with the lightest of touches.
At the end of the day, I rode the chairlift one final time to the top of the mountain, puffing as I climbed the last few metres in the crisp air. The entire Tien Shan mountain range was at my feet. Stretched far into the distance and at the same time encircling our little summit, many of these peaks would never have been climbed. It was an opportunity to reflect.
Before visiting, I had expected to meet a people with strong Russian ties, living like the USSR had never collapsed. In reality, Kyrgyzstan is much more complex. The self-reliance of Kyrgyz people I'd learned of in Bishkek still defines the culture, but like many developing countries it's been joined by an enthusiasm from a new generation hungry to make their voices heard and move on from the past. A place of shy smiles, warm welcomes and gracious humility, this part of the world has been forgotten for too long.