From New World to New Latitude: Thai Wine
In a land better known for the width of its smiles and the easy way a beer slips down, a man's vision and his daughter's passion have combined to change critical and consumer perceptions of 'new latitude' wine.
Even in one of Thailand's high altitude areas, there's only one way to describe the weather in the foothills of Khao Yai National Park, and that's 'steamy', with daytime temperatures that never seem to go below 30 degrees Celsius. It's here that Thailand's first female winemaker, Nikki Lohitnavy of GranMonte Estate, is turning heads with wines that have picked up more than 100 awards, including gold and silver medals from the Cathay Pacific Hong Kong International Wine and Spirits Competition.
It all started in 1999 with a 12 hectare cornfield and cashew plantation in the northeast of Thailand. Thai wine visionary Visooth Lohitnavy settled with his wife, Sakuna, and two young daughters, Nikki and Mimi, in an area that Bangkok locals know as a great weekend getaway. Visooth studied vines and soil types, experimenting with different varieties of Vitis vinifera to discover those that would grow and yield fruit in the distinctly wine-unfriendly, tropical environment.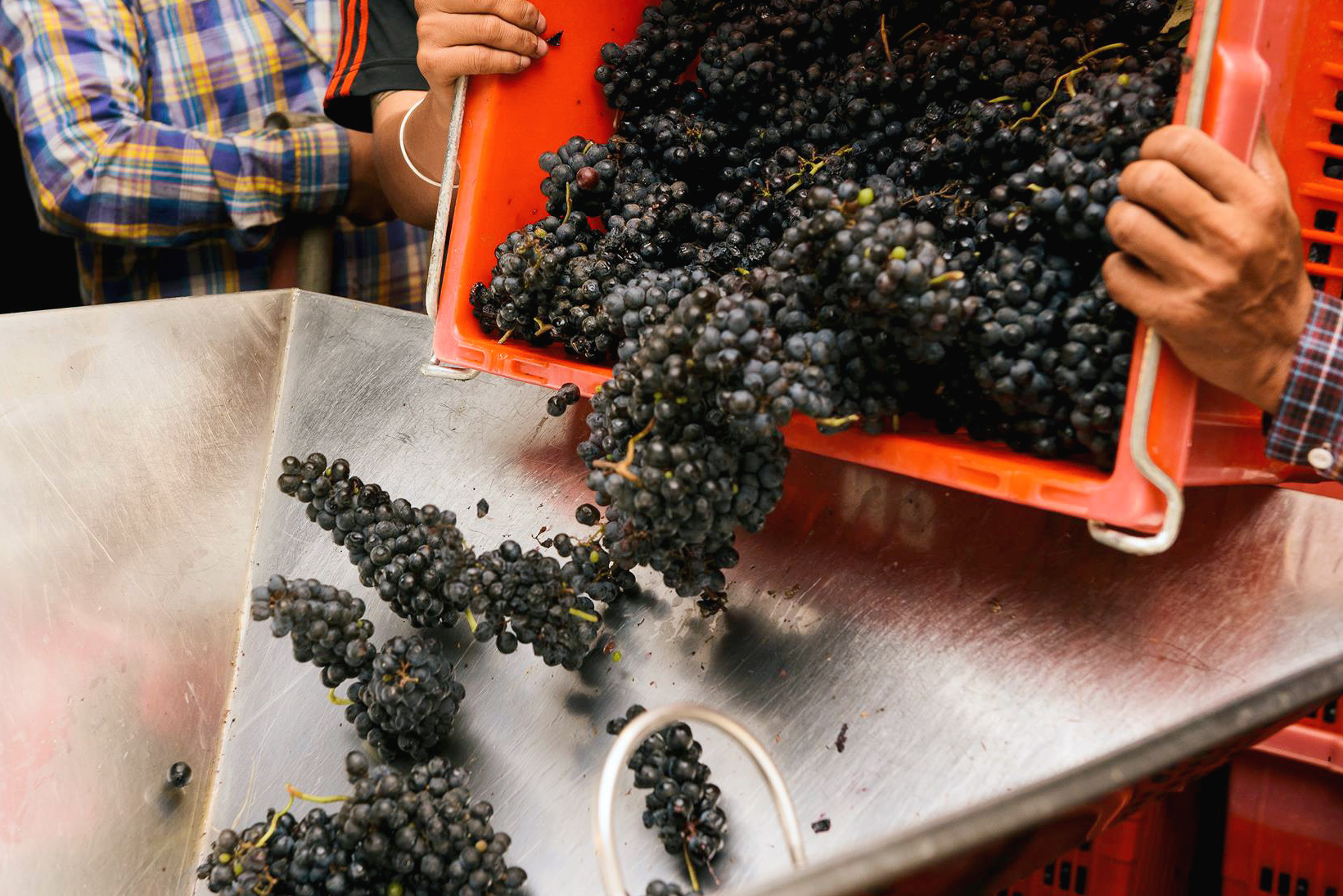 Daughter Nikki inherited Visooth's love of winemaking. "Ever since I was young I've been mingling with the vines and meeting inspirational winemakers who made me think that what they do, turning grapes into wine, is just amazing," says Nikki Lohitnavy. She headed to Australia to study at the University of Adelaide and work as a vintage winemaker at Brown Brothers' Victorian vineyards and with Wolf Blass in the Barossa. "At Brown Brothers I learnt about innovation," Lohitnavy reflects. There, she was assigned to the 'kindergarten' winery, where they experimented with new varieties and techniques.
At Wolf Blass, Lohitnavy's role was all about management: assigning tasks for the crew, being diligent with over 1000 tonnes of fruit going past her each day, and making decisions to get work done and the crew home on time and happy. Both experiences set her up well to return to GranMonte. Here, all of the grapes — syrah, cabernet sauvignon, chenin blanc, viognier, semillon, verdelho, durif and grenache, plus experiments with sangiovese, barbera, touriga nacional and touriga franca — are estate-grown.
New latitude wine in countries such as India and Thailand is an emerging field, expanding viniculture beyond the traditional belts of 40 to 50 degrees north and 30 to 40 degrees south.  Lohitnavy says the key lies in intimate knowledge of the vineyard: "It's all about knowing how to manage in a tropical climate where the vines never sleep and humidity is high most of the year." The vineyard operates with a precision farming system called Smart Vineyard, which incorporates a microclimate monitoring system. This greatly assists in managing the intricacies of a tropical vineyard, to achieve the best possible quality and a higher yield of grapes in this unconventional climate.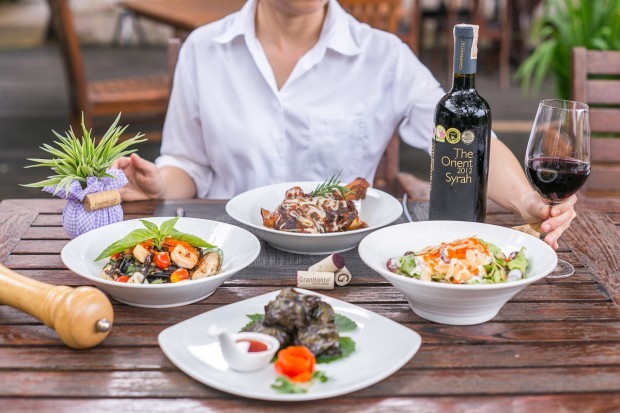 The estate's purpose-built winery complex began operation in 2009 and has a maximum annual capacity of 120,000 bottles of wine. Lohitnavy says the grape processing and sorting technology, which uses imported equipment from France, Germany, Italy and Australia, is among the most advanced in the world, using only the highest quality French and American oak barrels for the aging of the wines, and temperature controlled stainless steel tanks for fermentation.
GranMonte's close proximity to Bangkok has resulted in the development of a destination complex.  Although for Lohitnavy, the nicest time of year is the rainy season (June to September), when the vineyard is lush and green, for travellers the best months to visit GranMonte are from October to May. The sprawling property contains an expansive cellar door, a popular restaurant, and lodging. The Guest House at GranMonte stretches alongside the vineyard, with two levels of very comfortable ensuite accommodation.  Relaxing on the top veranda's outdoor lounges with a glass of wine is the perfect way to enjoy sunset over the rows of grapevines.
Tours of the vineyard and winery take about an hour and a half in an open trailer bus. They run three times a day on weekends and by appointment during the week. The tour explores the vineyard and covers viticulture techniques and a visit to the winemaking operation. It ends at the cellar door, Montino, with a video presentation and wine tasting. Here, visitors can purchase wines and other grape-related products, including grape juice, seasonal local fruit jams, butter raisin cookies and winery-made shiraz salt. There's a café corner complete with local and imported coffees and teas served with home-made pastries and cakes.
GranMonte's 120-seat VinCotto restaurant serves lunch and dinner with indoor and outdoor dining. Its home-style Western dishes are adapted from Lohitnavy family recipes and can be served matched with GranMonte's award-winning wines. Try the Spring Chenin Blanc with a prawn and estate-grown seedless grape salad, made from local, crunchy organic greens and house-made sour cream dressing. The refreshing combination of textures is a good match for the crisp, off-dry chenin blanc that was fermented entirely in stainless steel to preserve the freshness. Their Sakuna Rosé matches well with spicy squid ink spaghetti, created for those who crave chilli.  With its medium acidity and touch of residual sugar, the rosé perfectly puts out the fire. Finally, the Bussaba Natural Sweet wine is not overly sweet, like many stickies, and complements VinCotto's pan-seared foie gras with verjus.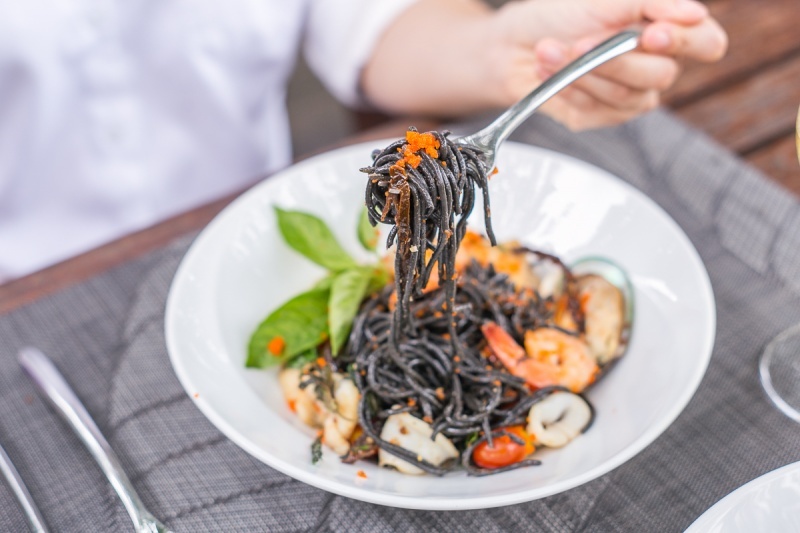 The adjacent and majestic Khao Yai National Park has been a UNESCO World Heritage Site since 2005 and is the third largest national park in Thailand. It covers an area of 2168 square kilometres of tropical rainforest and grasslands. This is a place to forage for mushrooms, explore walking trails and waterfalls or enjoy bird watching.  There's also a golf course nearby at Forest Hills and Mission Hills, and Muaklek and Pak Chong local fruit and food markets are within an easy 20 kilometres.
While this fledgling Thai industry is experiencing undoubted success, there's still plenty of work required to change public perceptions on the quality of Thai wine. Some local producers have made wine from nasty fruit or imported concentrate, but the Lohitnavys are setting a new standard. As this pioneering winery seeks to establish a new benchmark for Asian wine, it seems that attitude may be just as big a hurdle as latitude.