The temperature has risen above zero, and the frosted roofs of Copenhagen are melting into green copper, grey slate and brick red. In the central city, the 170-year-old Tivoli amusement park is an elfin wonderland of twinkling Christmas lights, gilded trees and carols. An old man with a very long beard and round glasses sits inside one of the many ticket booths, placing excited children on devilishly cruel, gravity-defying fairground rides. Like the Nissa, Santa's troll-like local helpers, he has a Hobbitish mischievousness, and the screams are music to his ears.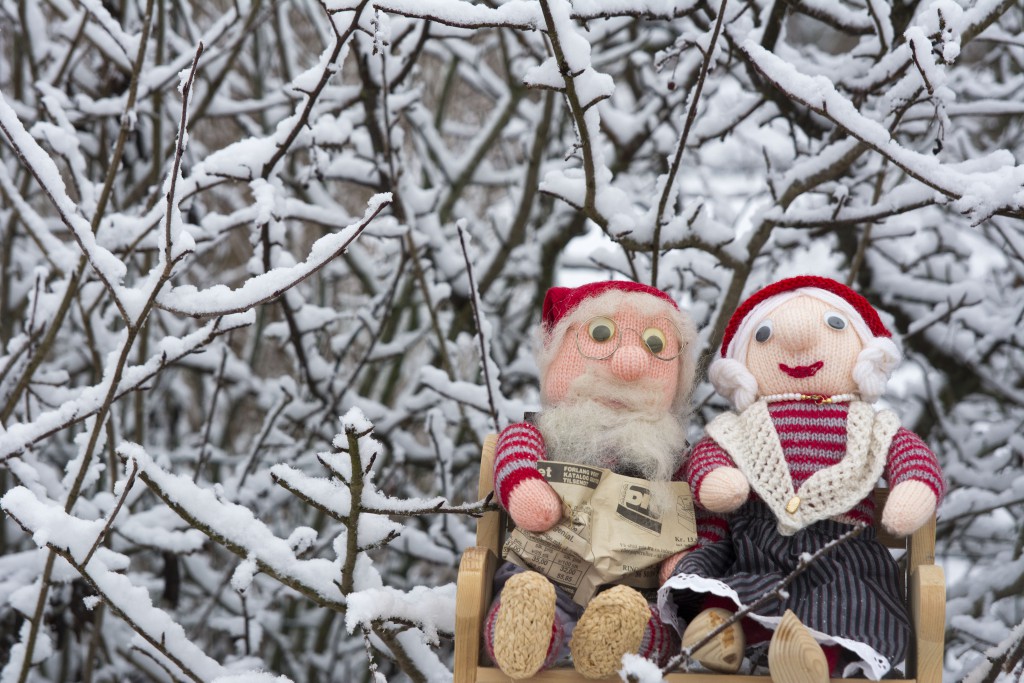 On Strøget Stræde, the equally historic 1.8 kilometre cobbled shopping street, the spicy scent of warm Gløgg nuzzles its way through crowds of fur-wrapped sightseers – it is the mulled wine that is traditionally served with æble skiver: baby dough balls and jam, which, of course, we try. Aromas of roasting almonds waft from coal braziers, mixed with sweet waffly waves of vanilla custard. A small Salvation Army band puts polished brass dutifully to work, while several Christmas buskers stumble over sour solo notes at the end of a long, cold day. It is 4pm, three degrees Celsius, and dark. All is sweetness and no light in the happiest kingdom of them all.
In 2013, English journalist Michael Booth, resident in Copenhagen, wrote The Almost Nearly Perfect People: The Truth About the Nordic Miracle. It cast some shadow over the country that regularly rates as the happiest (or at least, the most content) nation in the Western world. Around 90 per cent of the population have an almost identical standard of living. The pervasive concept of hygge, comfortable conviviality, typifies the nation's social homogeneity, which discourages ambition, over-achievement, untidiness and gratuitous poverty. Accordingly, there are very few differences to be put aside at Christmas.
As in many countries, this is a time of year that Danish families come together, sometimes bouncing apart from the surface tension of their different personalities, other times rekindling flagging familial felicity. Our arrival is met with a menu of gatherings, mostly involving branches of the host family travelling, or asking us to travel, in order to be bear-hugged and fondly overfed.
In the old town of Århus, where Christmas has been celebrated for over a thousand years, we take refuge from the grey wetness in a cellar bar for coffee and doughnuts, while two Salvation Army officers stand guard singing carols between an old tea shop and a bakery. Ambling down one of the old cobbled streets, we encounter a man who proudly explains that his family have lived in the same plastered house for over one hundred years. The rows of houses still have their original horizontal mirror periscopes on first floor windows to track covertly the comings and goings of the neighbourhood.
At the Christmas market, off the square, makers of spiced sausages and cheese, who have travelled from the Netherlands, cheerfully hand out samples and offer witty compliments — taking the locals by surprise with their brazen outreach. A nearby undertaker has thought 'outside the box', with a glossy red casket temptingly displayed in his parlour window.
The shortest day passes, and moods begin to brighten. The myopic sun, which has scarcely been seen, is a lazy teen in winter — up late, it creeps out from its grey duvet to fumble feebly across the low hilltops, before swooning back to bed mid-afternoon. It's easy to see how the Christian celebration took over the pre-existing festival of light. Candles and lamps are lit everywhere, indoors and out, from breakfast to bedtime, to bring cheer. Luminescent white Scandinavian faces seem to glow with light a little less blue.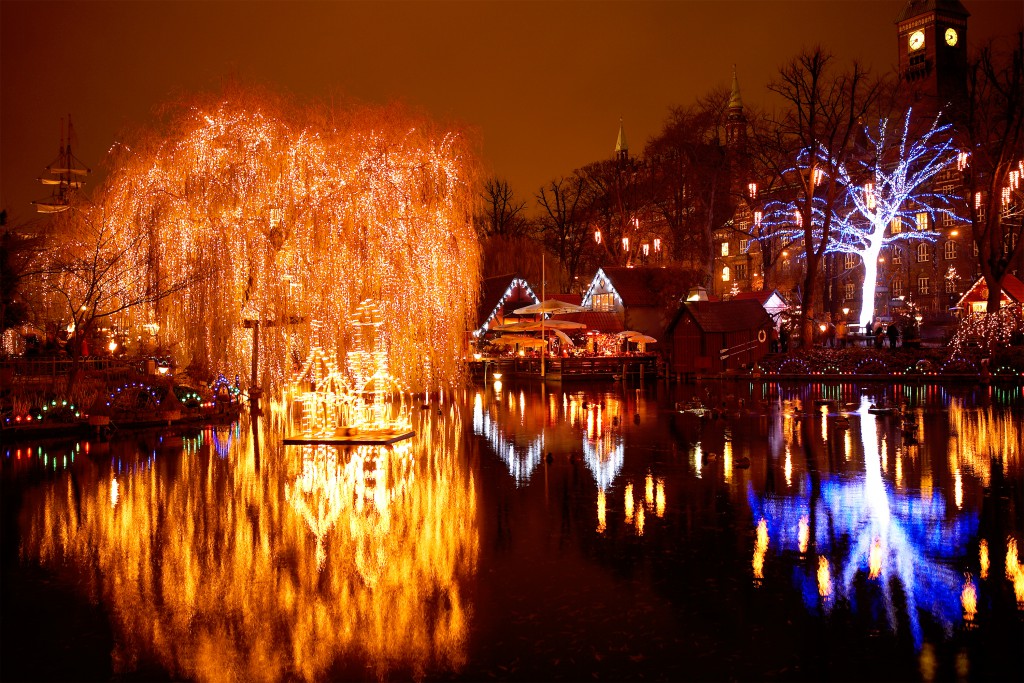 They peck among the produce at the local supermarket, where I search futilely for fresh free-range chicken. On further thought, I conclude that given the conditions outside, it would probably have come in ready-frozen regardless. Snow is not unusual here in the northern part of the country, where I am to be sharing a family Christmas. However, the temperature has only petulantly prodded zero, dulling the chances of a white Christmas.
Four days before Christmas Eve, grandmother — a tall, handsome woman with strong grey hair pulled back in a bun — arrives with a gift swag as big as Santa's. Her crisply wrapped and ribboned gifts are added to the pile that is steadily ascending the wall towards the double-glazed window ledge. Well into her seventies, she remains the core of the family, and with practiced ease she quietly takes over the kitchen, which has been cleaned daily in anticipation. Lunch (like most meals) consists of dark rye bread, herrings of various types, deli meats, cucumber, and more than enough locally-made Ålborg schnapps and beer. Christmas beer is a common theme, as every brewery sells its concept of this year's 'special edition' of a high alcohol brew, some of which are excellent.
More family arrive, and lunch slips on, into mugs of sweet hot chocolate topped with sweetened whipped cream, large sweet white bread buns spread with butter and topped with sweet chocolate slices, then cream cakes and more hot chocolate. I pace myself, but still, for the first time in my life, a sugar headache looms. Perhaps it should be the 'sweetest kingdom'.
The next gathering with friends over a meal introduces other traditions. Real, homemade æble skiver, much lighter than the commercial ones, are presented en masse by our hostess Ulla, who has also made crisp little Christmas biscuits with cinnamon, and klejner — deep fried sweet cake-biscuits, shaped like small croissants pulled inside-out. There is, as always, smørrebrød, the Danish open sandwich which is actually a bread or toast platform for a mountain of food, often in very creative combinations that avalanche the bread.
The countdown for the last few days of Yuletide is marked by a perverse, deepening desire for lower temperatures. It has been around five years since this region of Denmark experienced a real white Christmas, and today's climate, warming to a sultry eight degrees, is greeted with derision. Still, the fir tree is brought in from the market and decorated with electric candles and baubles — insurance companies have understandably grinched the old practice of lighting real candles on trees. Suitably regaled, the tree is placed away from the lounge wall, so we can all dance around it easily on Christmas Eve. As the temperature drops, anticipation of snow elevates the mood, and Denmark's national colours of red and white festoon rooms, driveways and houses, in a dual celebration of patriotism and Yuletide.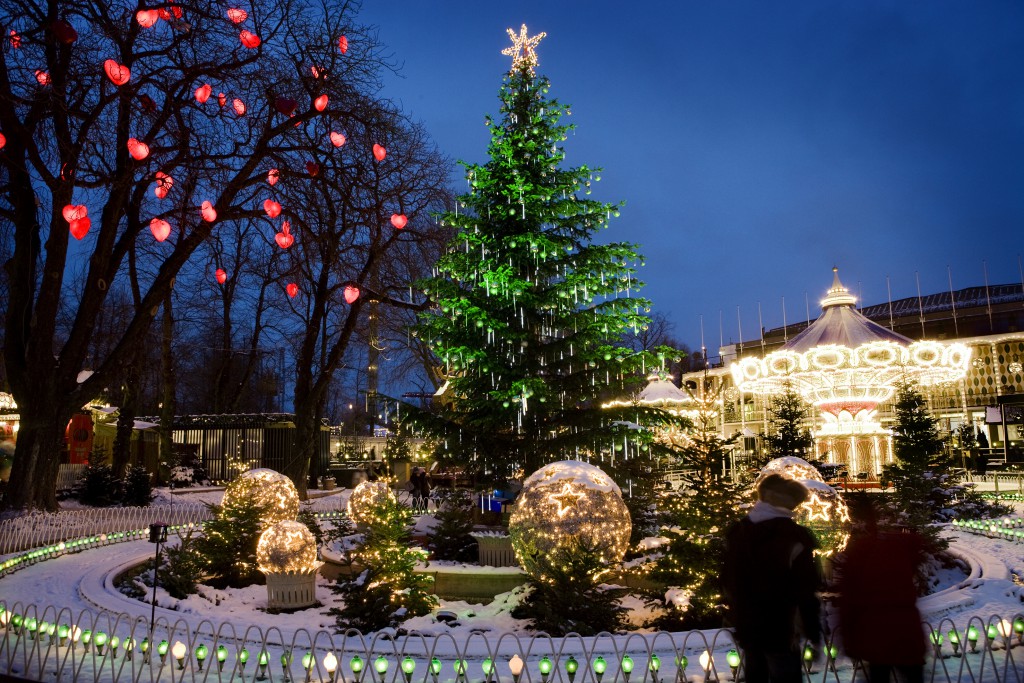 Christmas Eve arrives and, with it, rain. The house begins to smell more like Christmas as the duck roasts, pork is baked to crisp the crackling, and the baked ham bathes in warm water. Grandma creates a recurring joke, as she mistakenly translates that "the dog is in the oven." Rice is cooked for the pudding and American Christmas songs invade. By late afternoon, Danes are packing churches in a rare display of religion. Actually, it is more about tradition, as the church is paid by the state and priests are really civil servants. Some Danes complain about the church tax, but most seem happy to observe this annual ritual, including the royal family, whose presence at one of the cathedrals is always sure to increase the congregation.
After church comes Christmas Dinner. With the meats arrive baked apples with cranberry jelly and potatoes served in three different ways — one of which, bizarrely, is potato crisps. There is, of course, no suggestion of green vegetables or salad. The meal culminates in rice pudding with jam and chopped almonds. Hidden in the bowl are two whole, blanched almonds, the finders of which receive a present. While the practiced Danish hosts, especially the young ones, repeatedly heap their plates to increase the odds, a tiny first portion in a Kiwi plate is the first to reveal a treasure. Perhaps a lesson lies therein.
The tree now takes centre stage. The presents that were piled against the wall are counted as they are stacked around the tree, a sweepstake having been started to guess their number. Next comes the circling of the tree while carols are sung in Danish, finishing in a spirited conga around the candle-lit house. We are ten in tonight's family, and the presents number 128, so the process of opening them one-by-one takes some time. The night ends in the wee hours with coffee and large bowls of sweets.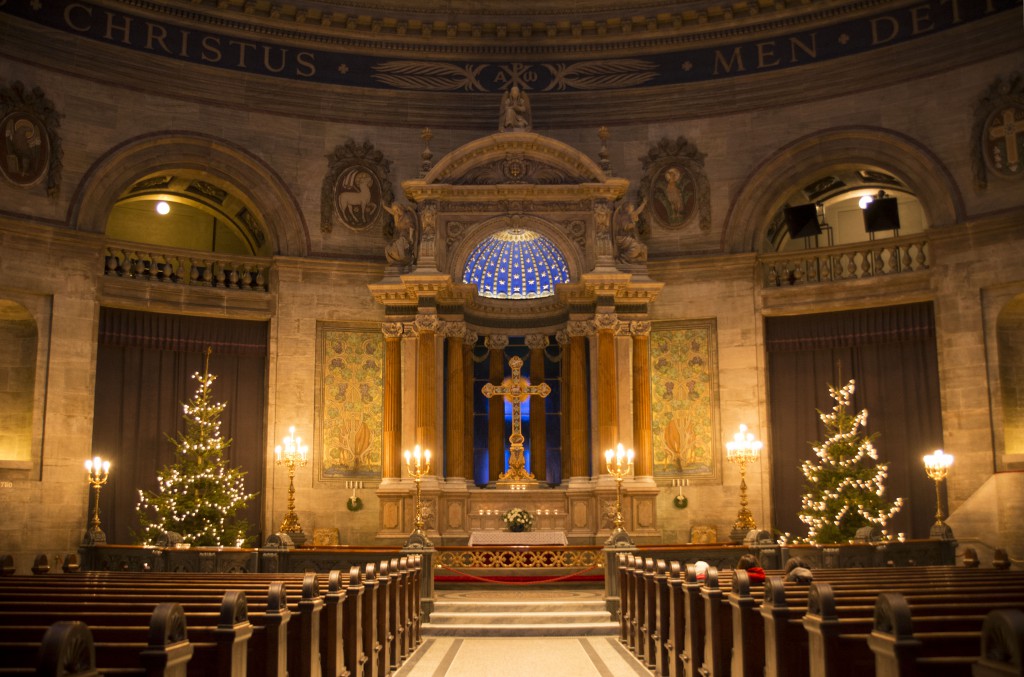 Inside our hotel, the fire blazes, although it is just on a video screen built into the restaurant's hearth, streaming the 24-hour fireside cable channel. It will never go out, it will never fail, nor will it flare unexpectedly. It is the perfect flame for the happiest kingdom of them all.
Instinct wakes us just before dawn, and, noses pressed to the double glazing, we are rewarded. Perfectly on cue, the trees, hedges and lawns have been draped in pure, crystalline white. Not a creature has stirred, and the fairytale frosting is virgin. Two more days of feasting and family follow, with much salted, fatty and sweet food. However, the best gift has already been bestowed.
Even in Copenhagen as we sit in our hotel before flights out, the gift comes again. The morning dawns in jaffa colours, with strips of chocolate cloud layered with egg-yolk orange, and the sun lightly gilding the many church and clock towers of the city. By evening, the temperature slips to minus four, and soft snowfall begins. Every street lamp becomes a stage light with a fan of flurrying flakes dancing beneath. People emerge as the icing builds, wheeling out baby carriages for infants to get toughened up.