Hiking the GR20 Trail in Corsica
Located 11 kilometres north of Sardinia and 80 kilometres from the Italian mainland, the French territory of Corsica offers adventurous hikers an irresistible combination of scenery and challenge.
The Trail
The GR20 is one of Europe's great hikes: a 180-kilometre, long-distance trail that traverses the island diagonally from north to south. It's divided into two sections — the GR20 North and the GR20 South — that each take about a week to complete.
The vistas on the trail change in sympathy with the altitude. To begin, especially when starting in the south, there are oak, chestnut and pine forests, scented maquis scrub (where wild thyme, marjoram, basil, fennel and rosemary grow) and peat bogs to wander through, albeit at a quick pace. Up higher, the sections become fierce and dramatic. Walkers traverse mountain passes dotted with spiky granite ridges, slide down scree slopes and navigate around alpine lakes. Each evening, one's goal is to reach the nearest refuge for board and hot meals, achy legs and all.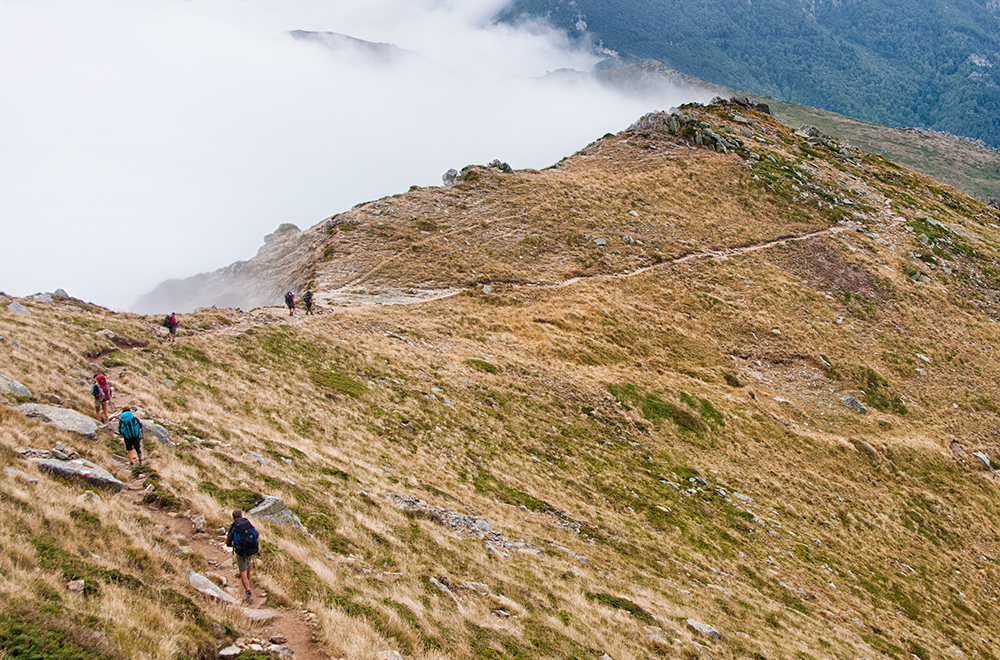 The History
Luckily for the able walker, much of the island's charm can only be accessed by foot, and one's only other company is in the form of fellow hikers, shepherds and their flocks of sheep. Prior to becoming a French territory in 1789, Corsica had a long history of invasions but its rugged, unforgiving interior was thankfully too much of an ordeal for foreigners to fortify and forge roads through, leaving the interior region mostly unscathed.
GR20 South
The southern end is widely considered the easier of the two trails, but the path is far from laid-back. Starting in Bavella and ending in Vizzavona, there are freshwater springs on hand, so there is no need to be weighed down by litres of water while on trail. GR20 South is a great introduction to the famous walking route.
GR20 North
The northern part is steeper, and features more technical sections. Beginning in Vizzavona and finishing in Calenzana (12 kilometres from Calvi), it makes up for the greater level of difficulty with pristine alpine views and is considered more rewarding for the fit, motivated walker.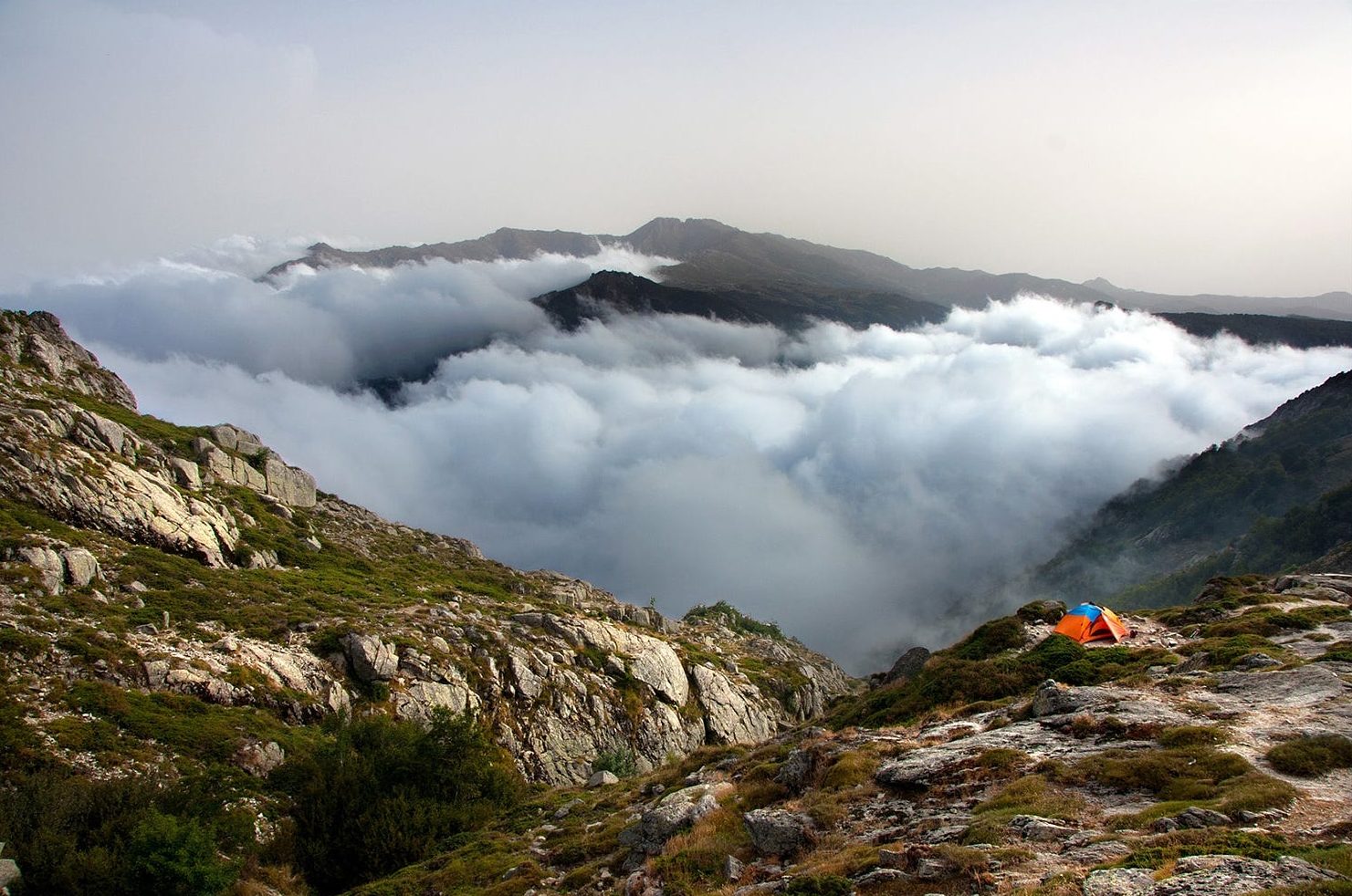 Who This Is For
Only suitable for experienced mountain walkers, or highly motivated hikers, comfortable with 7-8 hours of walking each day and prepared to take on steep ascents and descents. Hikers must be confident in their fitness and physical condition (there is no need for special skills or climbing techniques).
How to Do It
For the average, fit walker with experience in alpine environs, the GR20 is one of those adventures made infinitely more enjoyable with the assistance of a guiding company. Corsica Aventure is widely known as the leading mountain walking specialist on the island. Self-guided and guided trips for both GR20 North and GR20 South are available, alongside the company's full-length trip 'The Real GR20 Tough Version', which is jointly operated with KE Adventure Travel.

Use the DESTINATIONS5 promo code to receive a discount on tours with Corsica Aventure, including the GR20. Go to Europe in the Tours section to find out more.

It's not that one can't do this trail independently, but it's always nice when gritty admin and planning tasks are taken care of. There's also huge benefit in having an on-call, on-the-move logistics team.
When to Go
The best time to hike is late June or early September, to avoid snow and high summer heat. June enjoys very little rain (although always come prepared) and has an average of 11 hours of sunshine per day.
Where to Stay
For those starting in Bastia and finishing in Conca, organise a transfer to Porto-Vecchio for a check-in at Grand Hotel de Cala Rossa. It's perched beside the sea, and is a Relais & Chateaux member. Body and mind will be coddled in stillness and luxury while recounting the trials of the GR20.
ESSENTIAL INFORMATION
The amount of training put in pre-trip directly influences enjoyment of the GR20. 

Refuges sell basic supplies, as well as hot and cold beverages.

F

ully independent hikers can book refuges in advance via the PNRC website, parc-corse.org. That said, many prefer to set up their own tent in the area surrounding the lodge. It is often much quieter and more sanitary, as refuges fill up during the popular months of June and September.

L'Onda refuge is reputed to dish up a delicious lasagne for hungry walkers, made with cheese from the camp keeper's own goats.

Follow splashes of red and white paint: these are the GR20's rustic trail markers.
USEFUL LINKS
http://corsica.forhikers.com/gr20
Save
Save