48 Hours in Genoa
Genoa — an Italian port city generally overlooked — is experiencing a tourism boom, and with good reason. An alluring mix of medieval grandeur and old world charm, Genoa's cobblestone streets and ancient alleyways are brimming with world-class culture, dining and nightlife.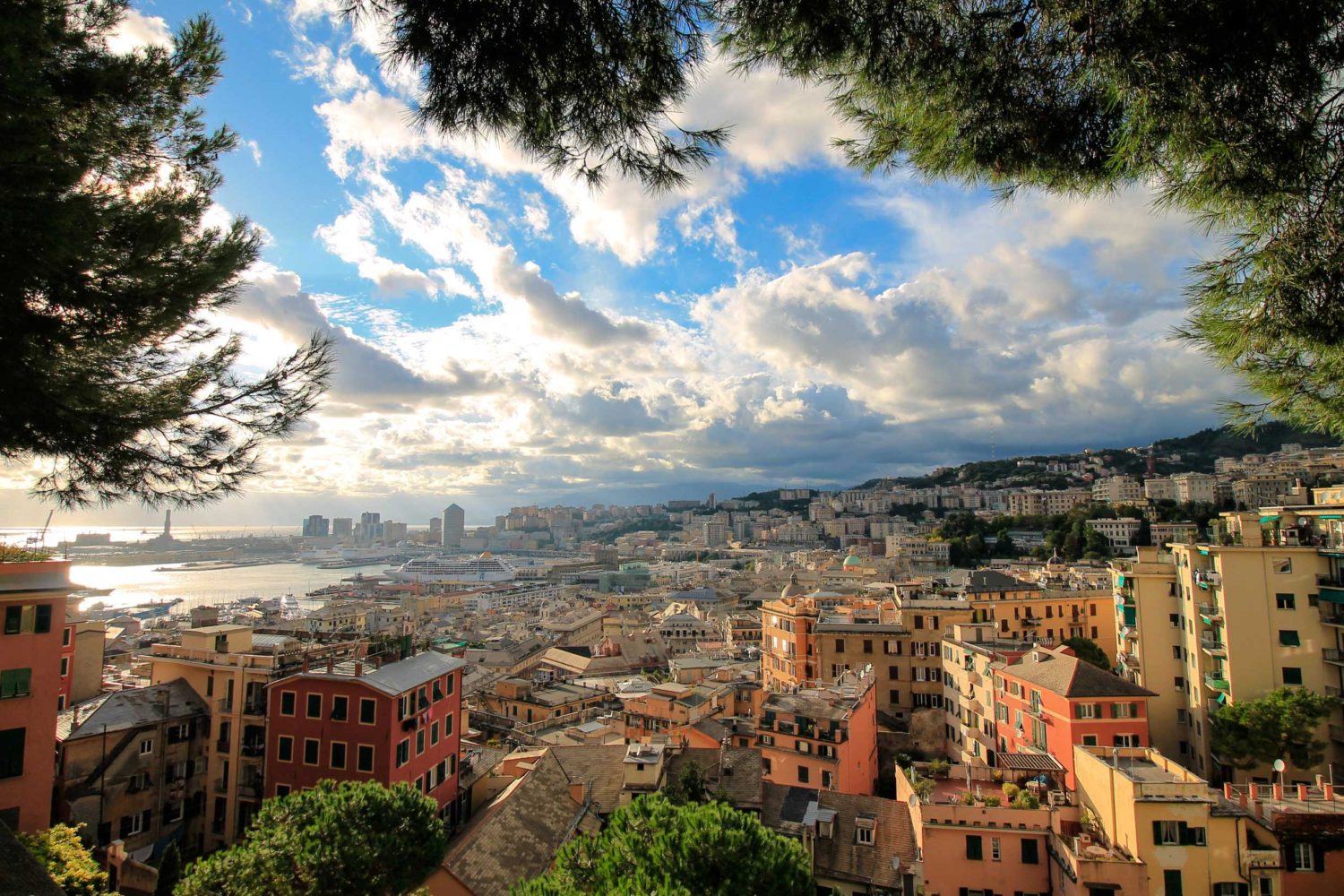 Close to popular destinations such as Milan and Cinque Terre, and a short flight from London, Genoa is the perfect spot for a weekend getaway. For those with 48 hours to spend in the hometown of Christopher Columbus, this guide to the city's key attractions and best restaurants and bars leaves no cobblestone unturned.
Day One
Morning
Wake up with a caffe from Pasticceria Gelateria Mangini. Find a seat at this lively spot and people-watch with the locals.
With fuel in the tank, explore the area surrounding Piazza Ferrari. From here, the medieval old town spills down to the port and there are gems to be found in every alley.
For those interested in shopping or luxury boutique browsing, a stroll down Via XX Settempre is a must. Here, the range of designer and couture boutiques rivals Italy's fashion capitals.
When the cash runs out, head to Via Garibaldi. Known as 'The Street of Kings', Via Garibaldi is lined with a staggering 14 palaces. These palaces and many others located around the city were once the homes of Genoa's noble families and make up a network of UNESCO heritage sites.
Feeling peckish? Turn off Via Garibaldi and head to Groove. A hit with tourists and locals alike, this trendy hotspot serves delicious hamburgers, hot dogs, and steak. Staff are friendly and the vibe is hip and relaxed. At night, this down-to-earth dining spot is also the site of one of Genoa's best kept secrets. Return late in the evening and join those-in-the-know entering through secret doors and solving riddles to gain access to Malkovich, one of the city's many hidden and hip bars.
Afternoon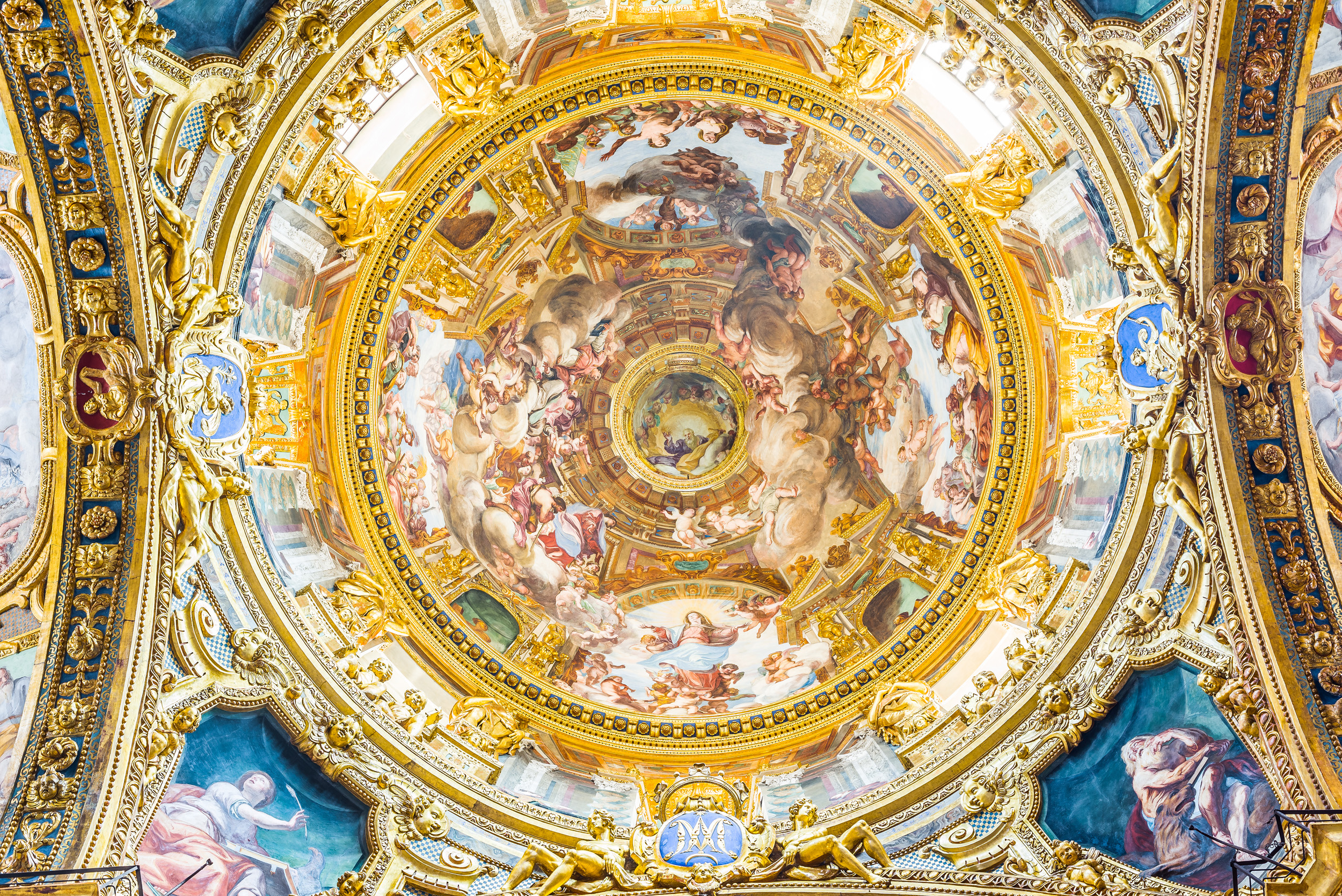 Walk off lunch by wandering through Genoa's Centro Storico — a tangle of alleyways and narrow cobblestone streets awash with medieval history and lively trattorias, bars and cafes.
Don't miss:
Basilica della Santissima Annunziata del Vastato: A Catholic cathedral whose Baroque aesthetics have lured artists and tourists from around the world since the 17th century.
Via San Lorenzo: One of Genoa's most popular streets and home to the Cattedrale di San Lorenzo where the ashes of St. John the Baptist are kept.
Piazza di Campetto: A charming square in the middle of the old city lined with outdoor cafes and bars.
Via di PreOff of the beaten path, Via di Pre is one of Genoa's most 'colourful' ancient streets.
Evening
As the sun sets, join the locals for aperitivo at Il Mugugno. Sometimes described as the Italian version of happy hour, aperitivo occurs between 7:00pm and 9:00pm and is when Italians meet to relax with a glass of wine or a cocktail while working up an appetite for dinner.
For local seafood dishes that change daily, try Loconda Spinola. Coppon magro and Baccala are house specialties. Leave room for dessert — the ricotta mousse is a standout. Be warned, the menu is hand-written in Italian but the helpful staff are happy to translate.
For those with energy to burn, trendy Kitchen Mon Amour is a multilevel nightlife hub serving up an array of reasonably-priced craft cocktails and music for all tastes.
Day Two
Morning
No trip to Genoa would be complete, without visiting Hotel Palazzo Grillo for breakfast, which is served daily from 7:30am on the hotel's rooftop. One of the best places to view the old city; reservations are recommended if not staying in this charming hotel.
Hike up to Belvedere Castelletto and enjoy panoramic views over Genoa to the coast. From here visitors can admire the city's Baroque domes, medieval towers and traditional slate rooftops. Be sure to ride down in the enchanting Art Nouvou funicular.
In a city renowned for its focaccia and farinata (Italian chickpea pancake), Panificio Mario serves some of Genoa's best; stop here and grab a delicious lunch on the go.
Afternoon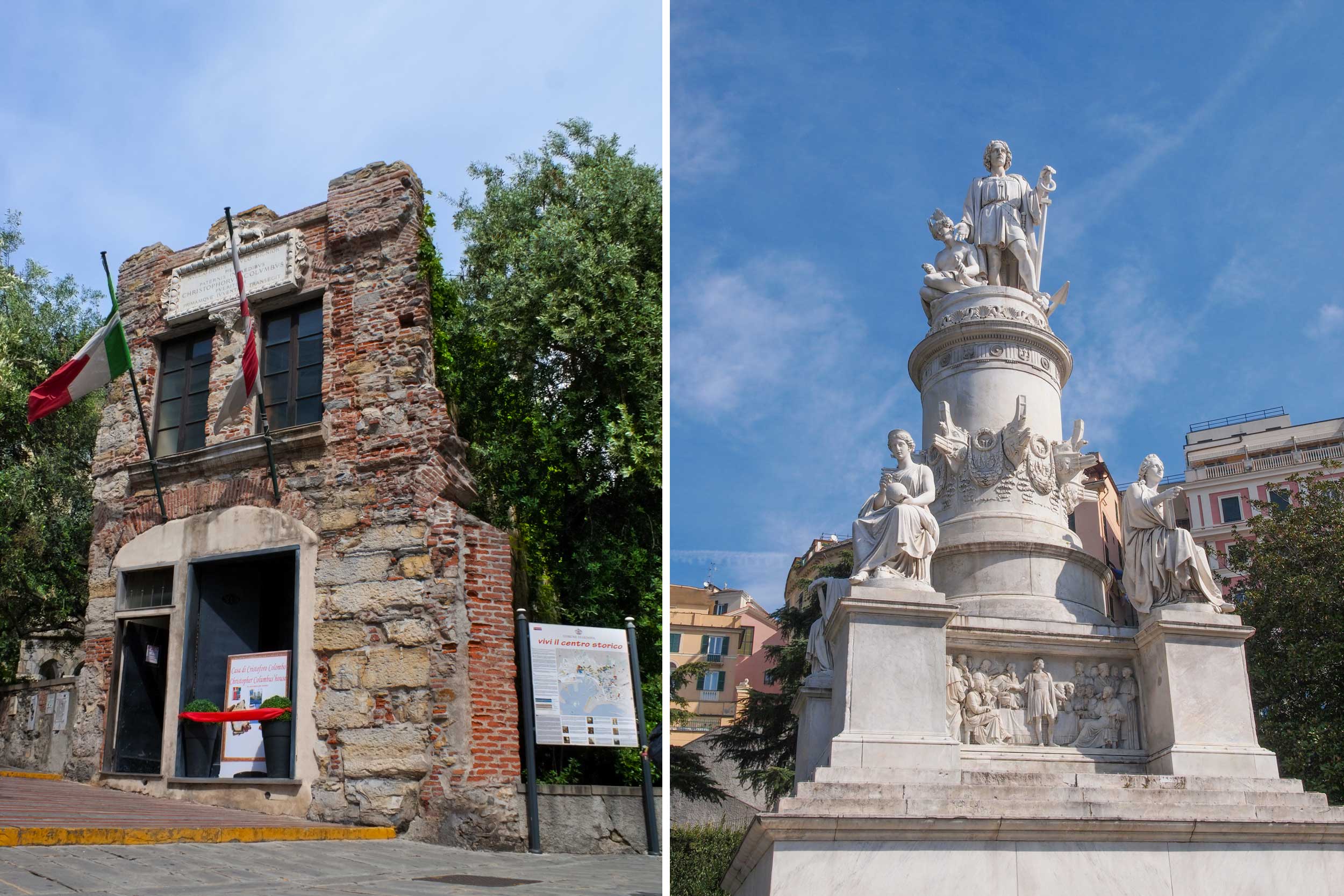 It would be a crime to leave Genoa without visiting the house where Christopher Columbus is rumoured to have been born. Located on Via di Porta Soprana this tiny house is open to the public for tours; entry is €5.
Spend the remainder of the afternoon exploring Boccadasse. This enchanting fishing village filled with pastel-coloured houses, picturesque beaches and outdoor cafes and trattorias is a short 15-minute ride on the number 42 bus from the city centre (cost: €1.50).
Evening
For an authentic Genoese dining experience head to Cavour 21. Tucked away down a side street close to the port, this atmospheric little trattoria serves reasonably-priced dishes, carefully prepared using quality local ingredients – the pesto is famous. Don't be put off by the queue to get in, the restaurant serves wine to those waiting outside.
As the day draws to a close, join revelers for a drink at Negroneria, located on the steps of the Torre degli Embriaci. Behind Negroneria's doors is Locksmith, another of the city's hidden and hip drinking spots. The craft cocktails mixed here are guaranteed to impress.
ESSENTIAL INFORMATION
Stay in the historic center but venture out into some of Genoa's less frequented neighborhoods for a taste of the Italian Riviera. All buses within the city cost €1.50. Nervi, Foce, and Albaro are great destinations for day trips.
Wear comfortable shoes within the historic center. While the cobblestone streets provide a beautiful backdrop they are not kind on the feet.
Though most Genovese speak English, having access to a translation app or brushing up on some basic Italian would be very helpful.
Pop into the local tourism office as they often have partnerships with museums across town and can offer complimentary passes.
Tourist information office: Genova Experience — Via San Lorenzo 61 R, 16123 Genoa GE, Italy, +39 010 247 1661. Ask for Alessando D'Agostini.