Survival in the Serengeti
It gets dark quickly in eastern Africa, as if a great vacuum cleaner is draining the sky of light. The acacia trees of the southern Serengeti become gently swaying silhouettes against an increasingly indigo sky. Night nestles around our crackling camp fire like a lover's embrace, its flickering flame acting as a beacon against the darkness.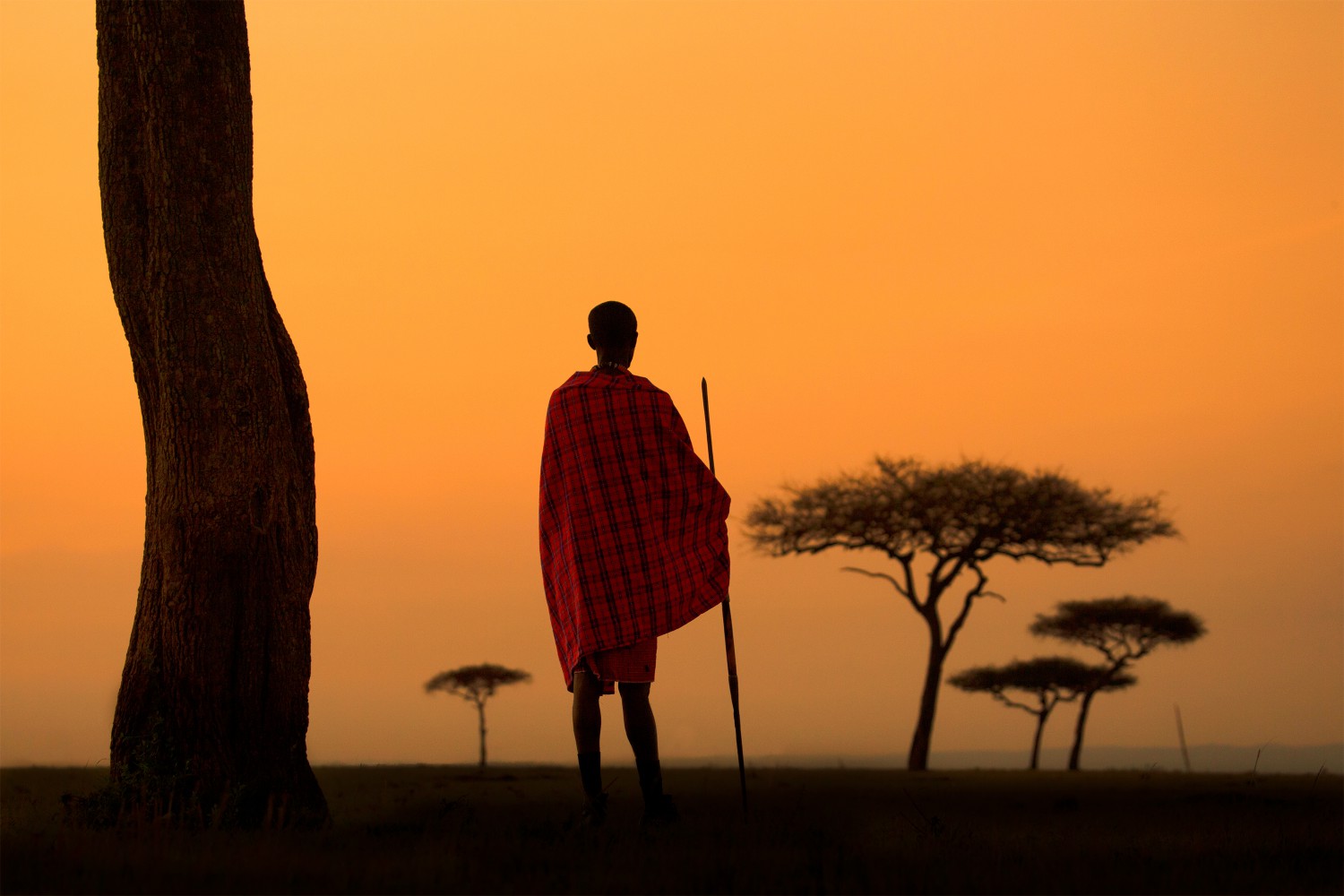 Immobile but ever-vigilant, a Maasai warrior, draped in a red wool shawl against the chill of evening and clutching a traditional leaf-shaped spear called an eremet sero, scans the tree line, his ears tuned to the calls of nature. He is our sole defence against whatever might be out there, watching our little camp fire from a distance.
There is something magical about sitting around a camp fire enjoying a post-meal brandy under a glorious canopy of stars. It's as much a part of the African bush experience as the early morning game drives or lingering game walks under a late afternoon sun. While our Maasai companion can probably hear all manner of activities taking place in the bush beyond our circle, all I hear is the roar of silence far from the big city, the crackle of the fire, and the pitter-patter of conversation.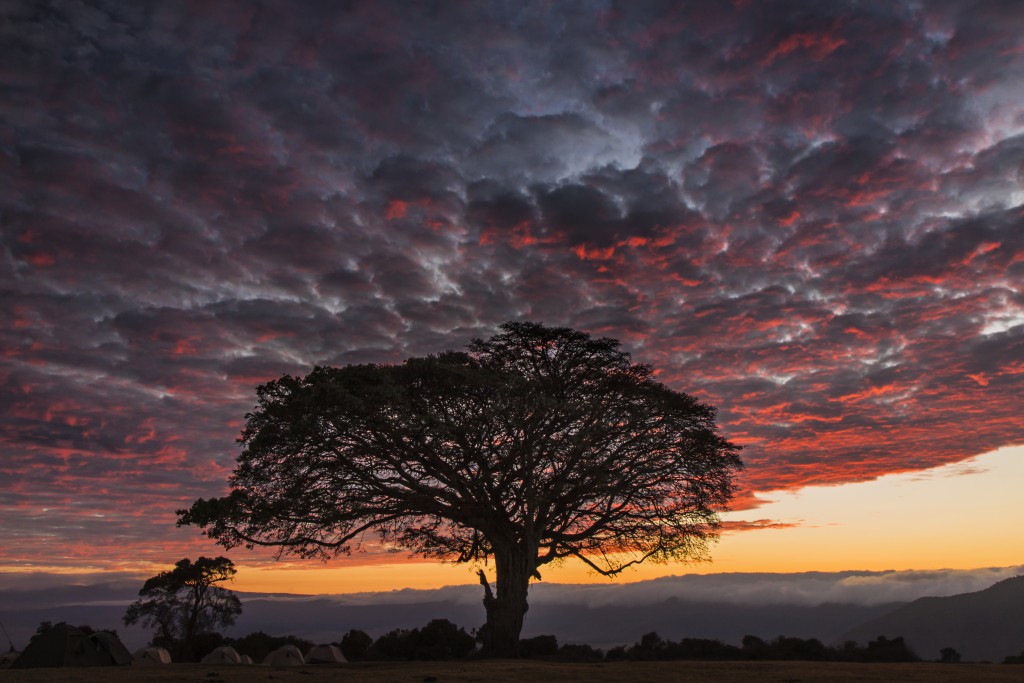 I'm at Olakira Ndutu Camp in the deep south of the Tanzanian Serengeti and it's my first night on safari. My two travelling companions and I have a six-tent camp — which moves seasonally with the animals of the great migration — to ourselves, save for a friendly, ever-smiling staff that serve a three-course dinner with gusto despite our remote location, and afterwards tell tales of the Serengeti past and present by the light of the fire.
Olakira Ndutu sets up camp in a shaded forest clearing in the acclaimed Ngorongoro Conservation Area between December and March. The region, located west of Arusha in the Crater Highlands, is recognized as one of the most important conservation reserves in Africa. Its crater — that of a large volcano that exploded and collapsed on itself 3 million years ago — is home to hippos, elephants, black rhino, crocodiles, Cape buffalo and a large concentration of lions. It's a popular first step for safari seekers who drive from Arusha or fly from Kilimanjaro International Airport with African specialists Robert Mark Safaris, a company which sends an increasing number of affluent travellers from Asia to Tanzania for an African experience that's out of this world.
Earlier that day, our game spotting had begun while Jarad, our bush pilot, flew us from Kilimanjaro International Airport. As our tiny 12-seater Grand Caravan approached the dirt airstrip, a short drive from Kwihala, we spied zebras grazing and giraffes walking like catwalk models across the vibrant savannah below. A family of warthogs, their tails erect like radio antennas, went to ground with the passing of the turboprop.
We're picked up by our guide from the camp in a long-wheelbase Land Rover with open sides and high-mounted seats that are ideal for game viewing. Here, in the southern Serengeti, every movement — whether on a game drive or just getting from A to B — is a safari experience. Within minutes, a large herd of elephants emerges from the thorny tree line as we bump our way towards camp, two adolescents wrestling with their thick trunks. A 'toddler' the height of a man raises a clump of savannah grass in the air as if in greeting, the elephant equivalent of a smile on his face. Beyond, a Cape eagle-owl the size of a housecat glares at us from his shaded perch and a cheetah lies languidly in a bed of reeds waiting for the sun to dip lower in the sky. Our guide has keen eyes and an encyclopaedic knowledge as we trail timid bushbuck, ambivalent eland and a herd of wildebeest. Rhubarb-hued agama lizards dart from rock to rock in our wake.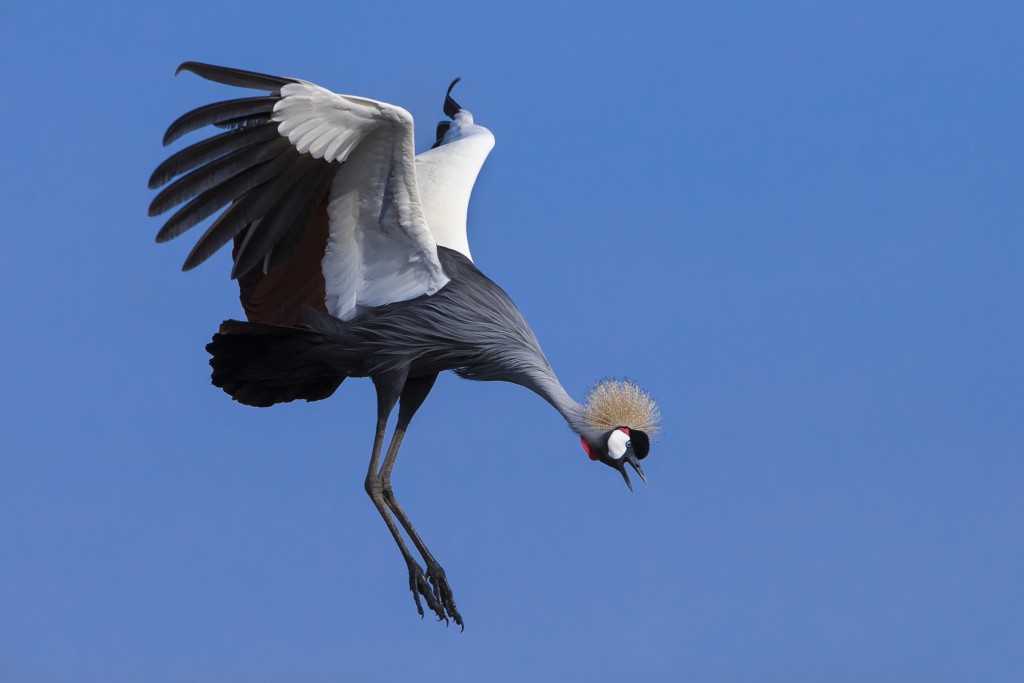 Olakira is a clutch of nine spacious canvas-floored tents, each comprising a sitting area, work desk, queen-sized bed, and massive bathroom, complete with flushing toilet. Bucket showers mean staff deliver the hot water to a tank at the back of the tent at a pre-arranged time. After dinner, I'm guided through the inky darkness to my accommodation by our warrior chaperone, who is armed with a powerful torch and his trusty spear. His torch beam scans the tree line surrounding the camp, looking for the tell-tale reflection of a lion's eyes or the silhouette of a startled elephant. It's a poignant reminder that we are the outsiders on the savannah, and that the wild things know far more about where we are than we do them.
Life on the plains begins early. Before the golden arrival of the dawn, we're already up, bleary-eyed but excited. After a cooked breakfast and strong, steaming coffee, we leave Olakira on an airport transfer that doubles as an early morning game drive — taking advantage of the increased activity on the savannah before the sun starts pounding. A pair of fearless honey badgers dart across the road before us, and two spotted hyenas eye us casually before scampering off in their signature skipping rhythm. A cheetah sits motionless in the gentle breeze, one eye on our slow approach, the other on a herd of dik-dik. Beyond, a pride of lions pretend not to notice us as they lounge on a rocky peak surrounded by gently swaying savannah grass the colour of honey.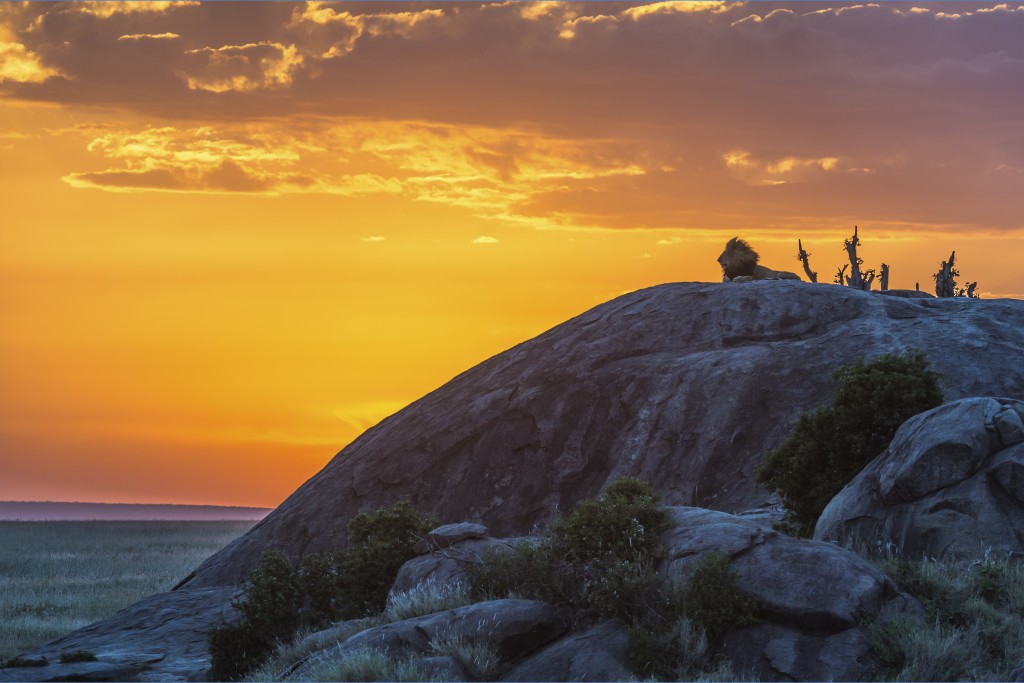 It's a short flight north-east to Namiri Plains, a true African story of conservation and rehabilitation. Closed for 20 years to create a safe haven for cheetah, the reserve and its intimate Asilia Africa camp opened up in July 2014, promising an unrivalled 'big cat country' experience. The migration passes through Namiri Plains from October to May and unleashes spectacular predator sightings during December and January as the resident big cats feast on the passing herds of wildebeest and zebra.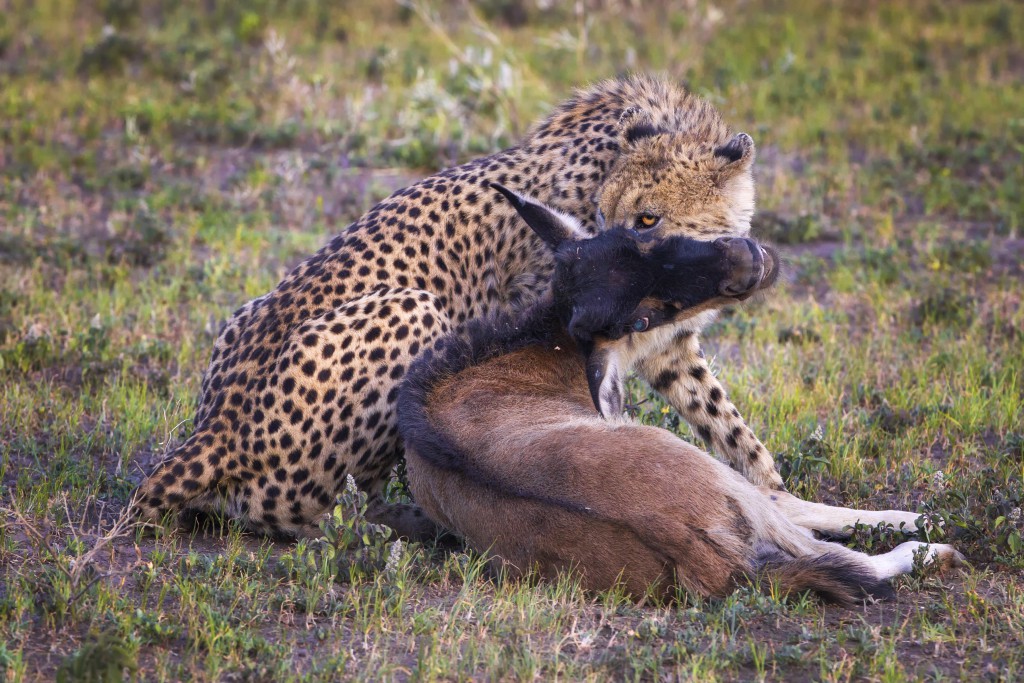 We arrive at the camp in the early afternoon. As we dismount from the safari 4×4, our guide whispers to us, "Do you see? We're being watched." It takes me a while to catch on, eventually spying a pair of golden ears and an attentive face peeking up from the tall grass less than 50 metres away. It's Namiri's resident lioness, a beautiful cat who divides her time between the shade of a tree on the far side of a dry riverbed from the camp's dining tent, and the tall reeds below, where her cubs safely play. The idea of a lion lurking only a few bounding leaps from where we sit with our gin and tonic sundowners is exhilarating. It's why we're here.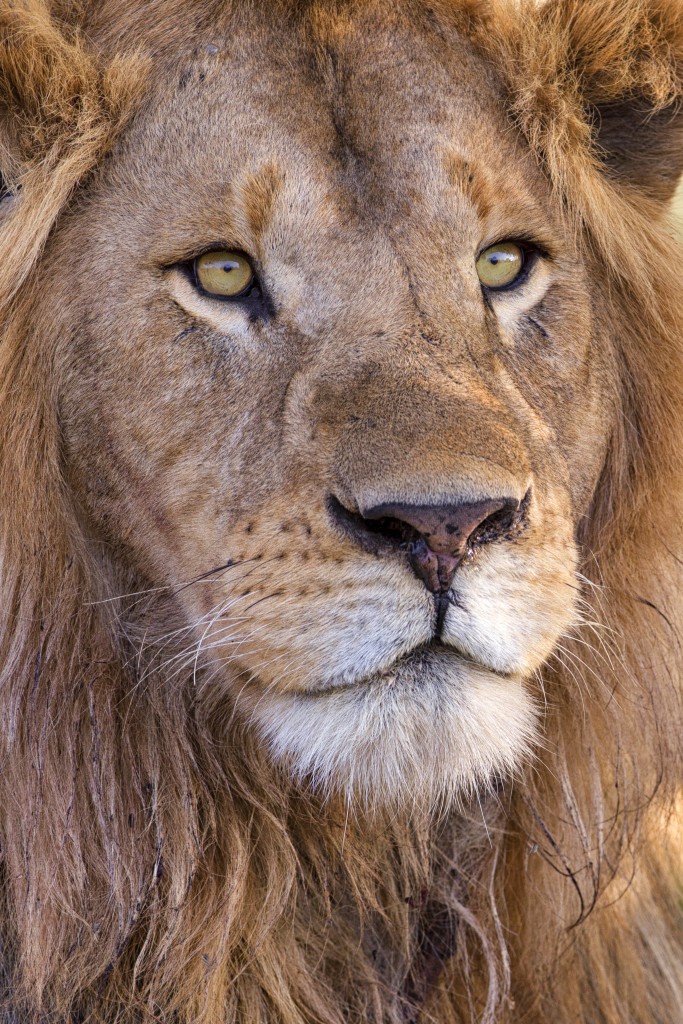 Namiri Plains is a little less on the 'wild side' than Olakira, providing more pampering for its select visitors. The camp's eight tents are spaced well apart from one another and offer spacious bathrooms with flushing toilets, screened-off snugs and king-sized beds. My tent, the furthest from reception and thus the most isolated, offers stunning views across the riverbed, where warthogs and wildebeest graze in the early morning sunshine.
The afternoon is spent on a game drive. We watch as zebras drink at a water hole framed with emerald grass, and play hide and seek with cheetahs in a pile of ancient boulders the size of a block of flats. As the sun sinks into the golden grass later that evening, our guide plays bartender, and serves gin and tonics in the back of the game vehicle. Only steps away, a pride of lions enjoys some family time, a pair of 3-month-old cubs taking turns to stalk up before their mother calls them back with a growl and a yawn that reveals rows of brilliantly white teeth.
That night, we dine under another skyscape, lit by dancing lamps suspended from the camp's great acacia tree. After drinks around the fire pit, we move across to the candle-lit communal dining table to join guests from America and England who have just arrived. A dinner of potato and leek soup and zesty fish curry with fluffy saffron rice is followed by a long, quiet session of star gazing and self-reflection. I can't help but wonder if the lioness is enjoying the same view as we are, or if she is already out hunting in the darkness. That night I hear things that go 'bump', as a hyena and a family of warthogs make their way through the camp, one of them pausing to rub itself on the thick fabric of my spacious canvas-floored tent. There's very little risk of him getting in through the double-zipped layers, so I just lie in my bed, hold my breath, and listen to the night close in around me.
Our final stop is Sayari Camp, another short bush flight away and our third Asilia Africa retreat. Despite the short 1-hour flight, the landscape below changes dramatically: we leave the flat savannah for the northern Serengeti and the Mara River, on the border with Kenya. Here, the grasslands have been burned away as part of an annual program to help regenerate the ecosystem before the great migration arrives, revealing undulating hills dotted with massive polished boulders. But even in the absence of the migratory animals for which the northern Serengeti is famed, its populations of elephants, antelope, buffalo and cats can be seen throughout the year.
Leaving the landing strip, we skirt around the Mara's deep river bed, watched by massive Nile crocodiles and a clutch of hippos cooling off in the deeper water. The river is a popular spot for Great Migration viewing: as hundreds of thousands of wildebeest attempt the crossing, the resident crocodiles do their best to catch a few in the process. But today the landscape is quiet. A family of elephants, including two babies, stands in the shade of a kigelia tree and watches our progress.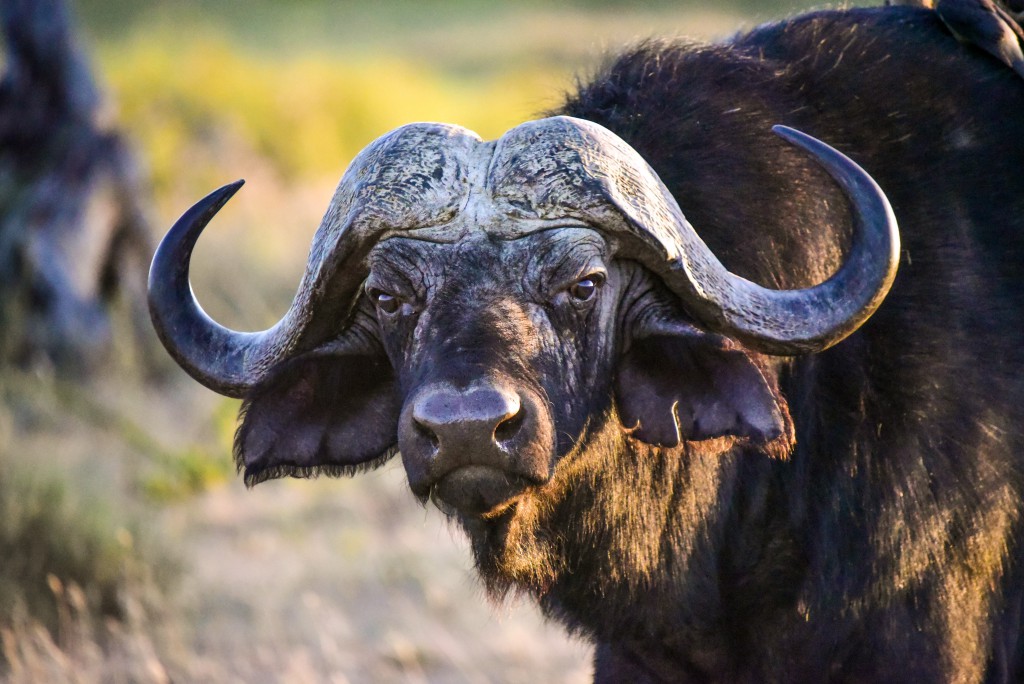 Soon, the tan-coloured tents of the camp come into view on a low ridge. Sayari is home to 15 tented suites, built in two wings. Most guests stay to one side of the camp, with the second wing dedicated to families and groups travelling together, and boasting its own facilities. With spacious, air-conditioned living spaces, a small signature spa, and an infinity swimming pool that offers captivating views and welcome respite from the afternoon heat, Sayari is no hardship. My spacious hard-floored tented suite features a little patio, a deep soak tub, a flushing toilet and flowing shower, and a king-sized bed. Outside, only 100 metres away, a mother elephant and her child stroll past without a care in the world. A northern goshawk circles above us like a drone, its broad wings casting a perfect silhouette in the late afternoon sunshine.
With the sun hanging low in the sky, we set out on our last game drive, heading north towards the Kenyan border in the wake of a herd of elephants that trace the dry riverbeds in search of grass. A family of mongoose race through the grass behind us and a hundred-strong herd of Cape buffalo eye us closely as we skirt around them. The leopards that many travellers venture north to find are eluding us this evening.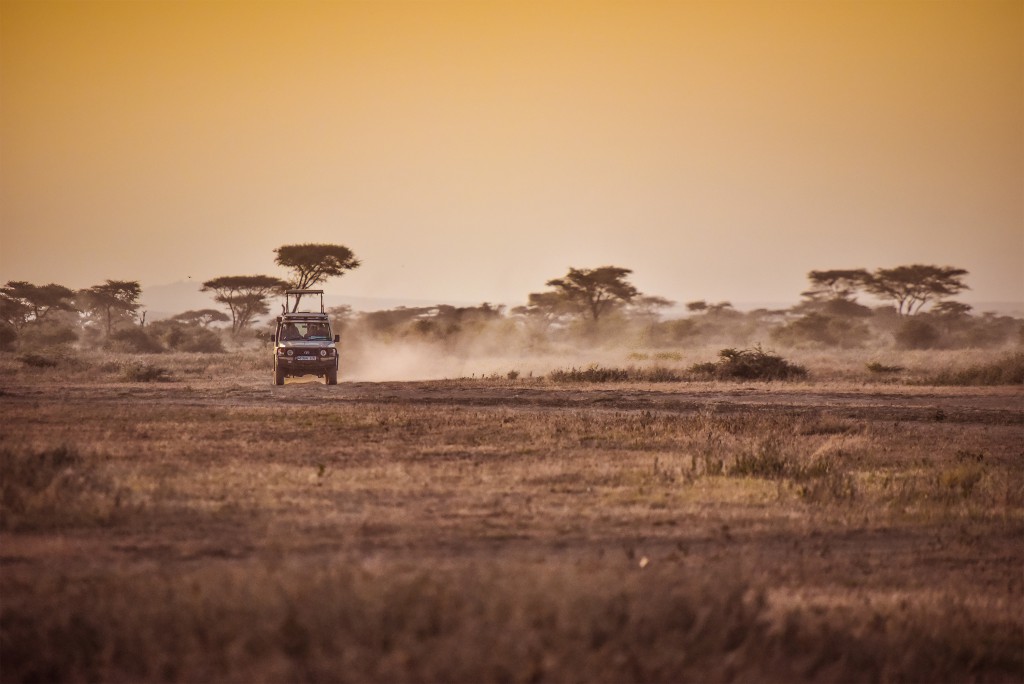 However, as we stop at the top of a gentle rise to welcome the sunset with ice-cold gin and tonics, we spot a pair of rare black rhino in the distance. There are fewer than 70 black rhino left in the Serengeti due to endemic poaching. This rare encounter is the topic of the table when we return to camp and a glorious three-course dinner, served under the African stars and serenaded by the folk songs of local Kuria tribesmen. It's a breathtaking finale to an unforgettable African adventure.