Russia: A Voyage into Ecotourism
Shane Feyers, Research Fellow at Yale University, takes an enlightening journey into Russia's untouched countryside, which seems set to become Eastern Europe's newest destination hot spot.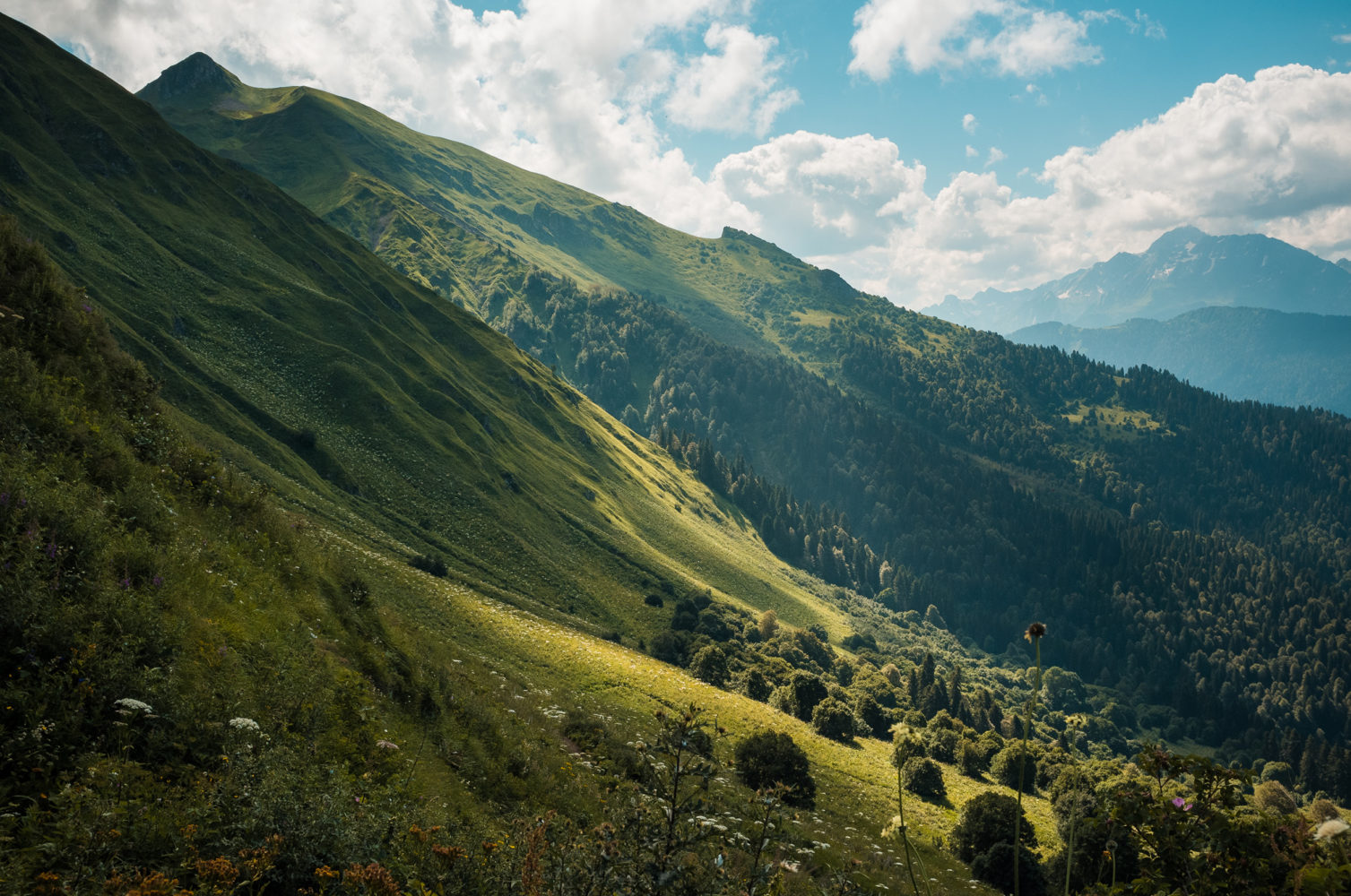 "Good luck…", "Good luck…", "Good luck…" I heard people say with a slow, thick accent to anyone who made it through the high tension of an eight-hour, 12-person line in the uncooled office of the Russian Visa Center in New York City. Why 'good luck' instead of 'have a nice trip'? And so I was not sure what to expect from my visit to Krasnodar Krai, Russia. Maybe because of the lack of communication and historical conflict between the United States and Russia, I assumed I would find unfriendly people in a barren, overly regimented place. To my surprise, once I arrived, I found Russia was not like that at all. Instead, I was met by friendly individuals with a sincere interest in sharing the nature and culture of their country.
Joining the millions of Russians who visit the region every year for outdoor recreation, beach vacations, and rest and relaxation, I was invited to visit Krasnodar Krai and the Republic of Adygea to interview scientists and park managers, and offer recommendations for their emerging ecotourism industry. Increasingly over the past five years, the Russian Ministry of Natural Resources has promoted controlled levels of recreation in small parts of their zapovedniks — federal protected areas that were historically restricted from public access and used for scientific monitoring and strict nature protection purposes only. Now some are open for visitors. Because Krasnodar Krai has become Russia's number one tourist destination, modelling sustainable ecotourism growth in Krasnodar's zapovedniks is a great opportunity to build and promote positive tourism development models for natural areas across the country.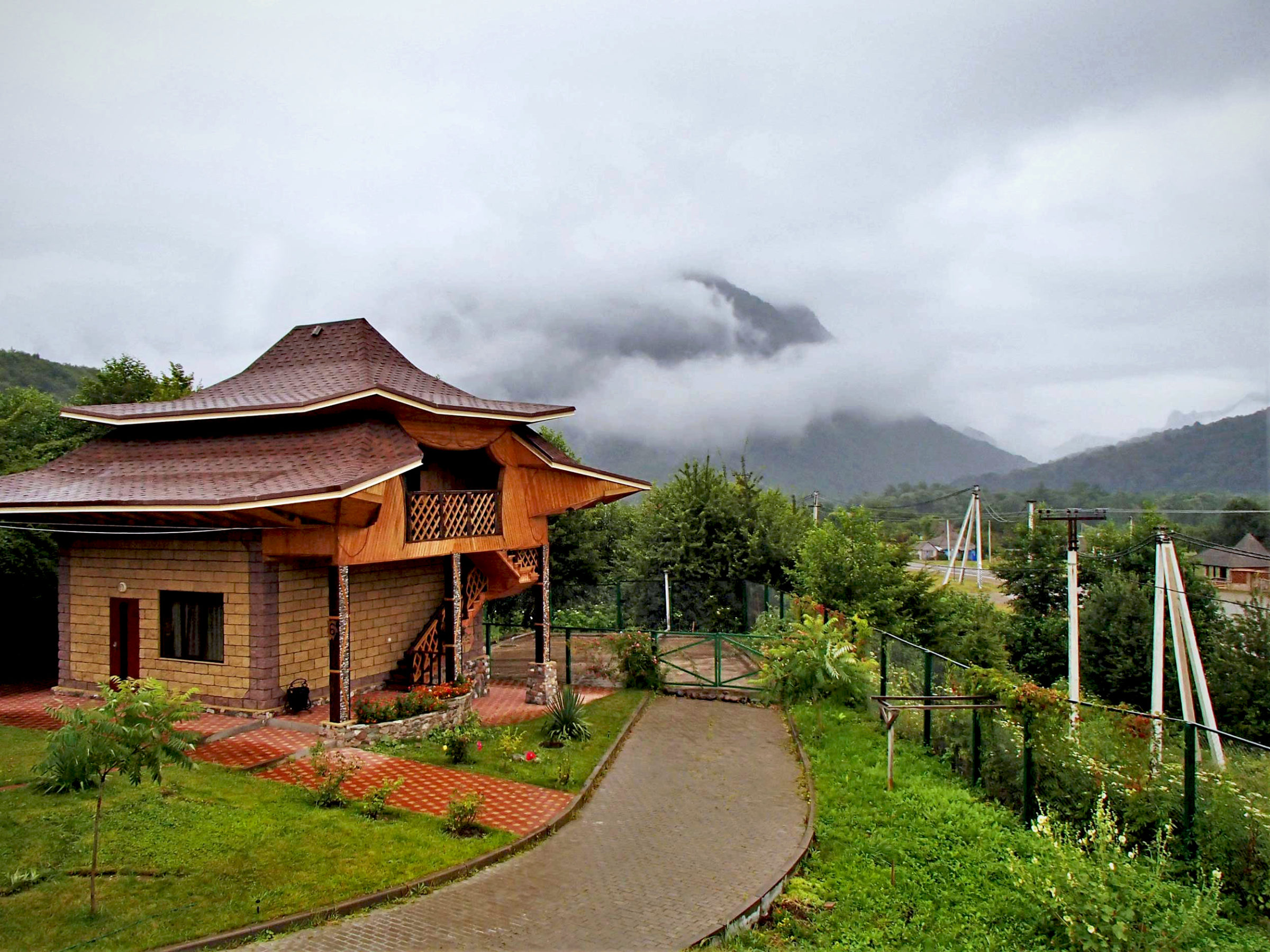 Spending my first night in a peaceful rural guesthouse at the foot of a mountain, I heard jackals howling in the distance while drinking tea steeped with fresh herbs cut from the backyard. Surrounded by opportunities for exploration, I wondered why my hosts questioned the increase of international tourism to the area. "What is here to attract foreigners?" they asked, perplexed. Two days and four homemade meals later, with my budget still intact but enjoying all the comforts I could want, I knew Krasnodar would not be a Russian secret for much longer. I stared at the full moon while taking an outdoor, sun-heated shower and happily imagined that I was experiencing the best Russia has to offer. That was, until I found out that this is just everyday life in Krasnodar. This wasn't even the tourist experience. My guided introduction to ecotourism in the region would start tomorrow.
The next day, reaching a small tourist town where the road ended and Kavkazsky zapovednik began, my tour guides and I watched the sun set over the mountains while we waited for the hotel gates to swing open and reveal a congregation of half a dozen Buddhist inspired, resort-style structures designed by a local Kalmyk (the only inhabitants of Europe whose national religion is Buddhism). That night, after I unpacked, I ate fresh, traditional food while I heard stories about the bears and wolves that lived close by. A cat purred in my lap as free-roaming horses occasionally neighed in the distance, breaking the rumbling noise of the fast-rushing White River.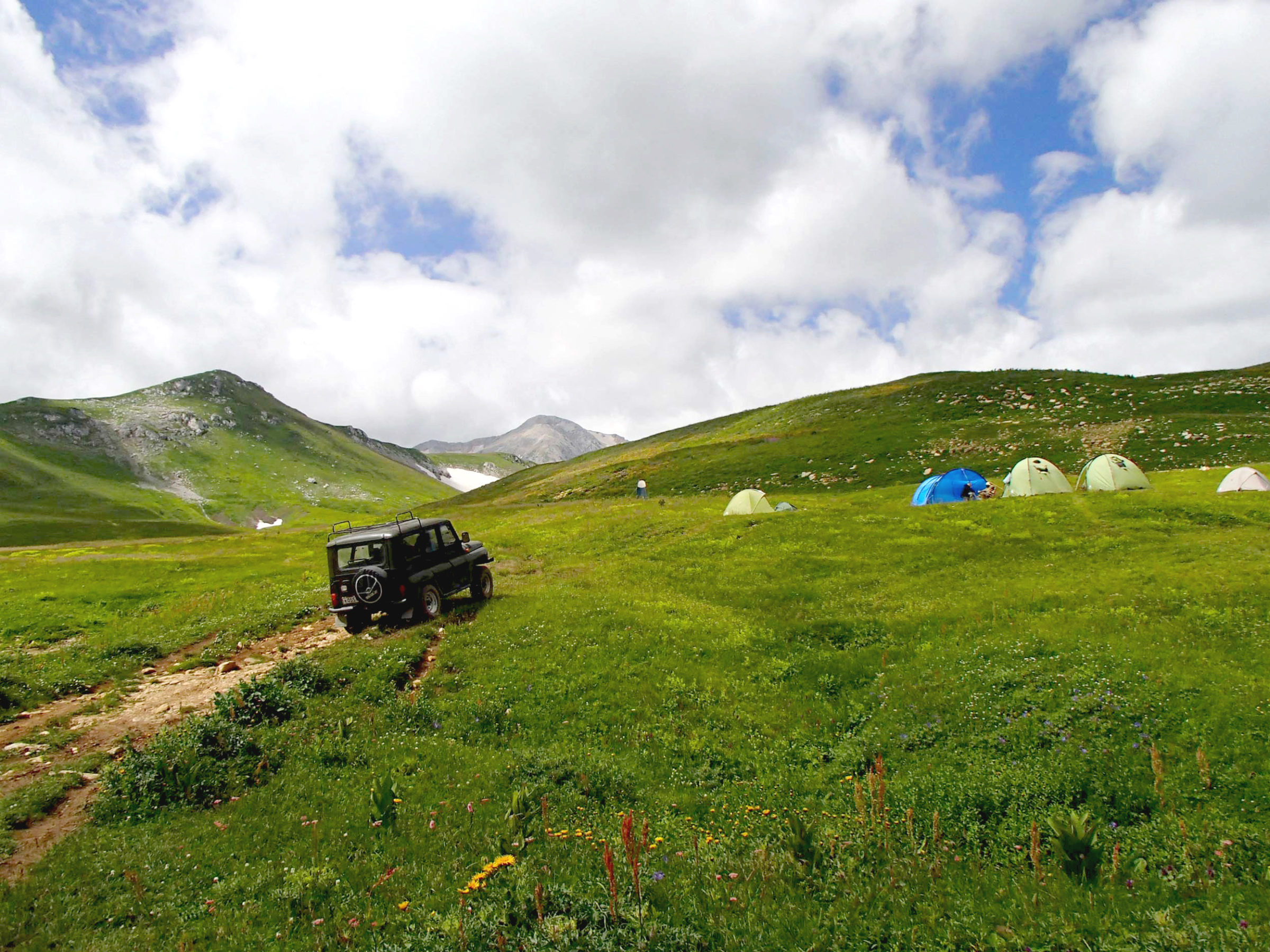 The following day, my tour guides spoke of all the beautiful features that drew people to Krasnodar and the Republic of Adygea. They described waterfalls and river rafting, the possibility of hiking atop glacier-covered mountains or lying on sandy beaches, and the chance to ride horses, learn about cheese making, or soak in hot springs. All the right options for rest, relaxation, and outdoor recreation seemed readily available within a day's drive. No wonder why the area has become a hotspot for adventurers. People could camp, glamp, or live in luxury while looking out at, what a colleague described to me as, the wild and uninhabited 'Alps of Russia'. I wanted to spend the next year exploring it all.
There is a beach two hours in one direction, snow-covered peaks several hours in another, and fog-covered, wildlife-rich terrain in between. One day, while standing in front of a bat-filled cave, I filled up my water bottle with mountain spring water and was told it would "heal me of anything." Looking around was all it took: a river with deep blue hues I'd never seen before, an old growth forest with trees that were thousands of years old, bison back from the brink of extinction, and an endless horizon of hills and valleys whose sole purpose was to protect nature. I was healed. On TV, Russia is a harsh place, unwelcoming of foreigners with little pleasure to be had. For me, Russia felt like stepping into a fairytale.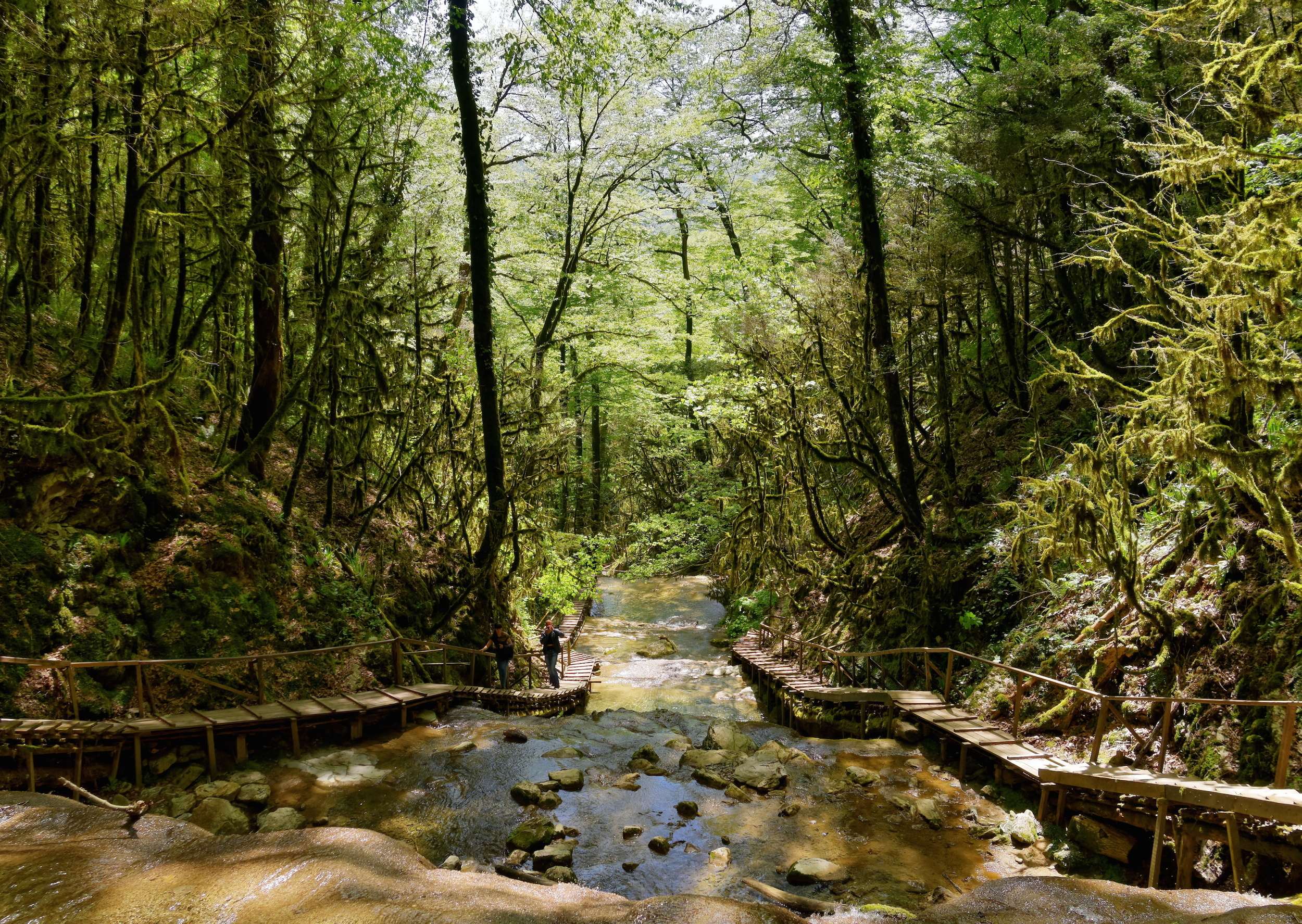 Although many of the local residents we spoke with expressed indifference about the protected areas — in fact, some people did not even know they were allowed into Kavkazsky zapovednik — it was clear to me that more people were starting to discover the natural beauty and recreational value of these conservation landscapes: adventurous families, parents with children on their shoulders, teens with friends in tow, and kids with curiosity lined the nature trails we visited. The few educational signs attracted many readers, and plenty of pastel tents blended in with the colourful flowers speckled across the green alpine meadows of a path in Kavkazsky. I saw first-hand what was said to be "the beginnings of a broad environmental awakening" for Russians. Every day I heard or experienced something that assured me developing ecotourism in these protected areas would be a good thing.
This sentiment was shared in many interviews during my two weeks in Krasnodar Krai. One interview in particular, with former professional athlete Alexandra Kontorina, was very uplifting. From rowing in the Mediterranean to trail-running mountain ranges across South America and Europe, she has travelled to many countries but has never been anywhere that moved her as much as Kavkazsky. For Alexandra, the landscape was life changing. It inspired personal growth, self-discovery, and teamwork. She described it as the only place in the world where someone could run through frosted clouds and swim in a warm sea all in the same day. After her first visit, she decided to relocate to the Krasnodar area with her family. I am positive others are not far behind. Soon, I expect, there will be more people on these trails, many curious minds to satisfy, and new challenges for the protected areas. And this is why I was invited there.
After the collapse of the Soviet Union, Russia was left with an abundance of untouched natural areas. Through social and economic liberalisation, many protected areas have become newly accessible. In the early 2000s, Vladimir Putin citied the US National Park system's $14.5 billion-dollar annual tourism revenue stream, and began promoting outdoor recreation as a tool for sustainable economic growth in Russia. There is great opportunity for these biologically diverse and geographically unique landscapes to attract outdoor enthusiasts and foreign tourists, so Putin decided to allow tourism development into zapovedniks.
Naturally, there are conflicting opinions about opening these protected areas for recreation. But, "in reality," said the Deputy Head of Rangers and Law Enforcement for Kavkazsky zapovednik, "Kavkazsky is very lucky to have the amount of tourism it does. It supports rangers and brings more positive attention and investment into the park." As a direct result of tourism revenue, Kavkazsky has created an extensive boardwalk trail in one part of their reserve, expanded an invasive species monitoring program, created a new hands-on nature centre, and is planning a second wildlife demonstration complex in the region.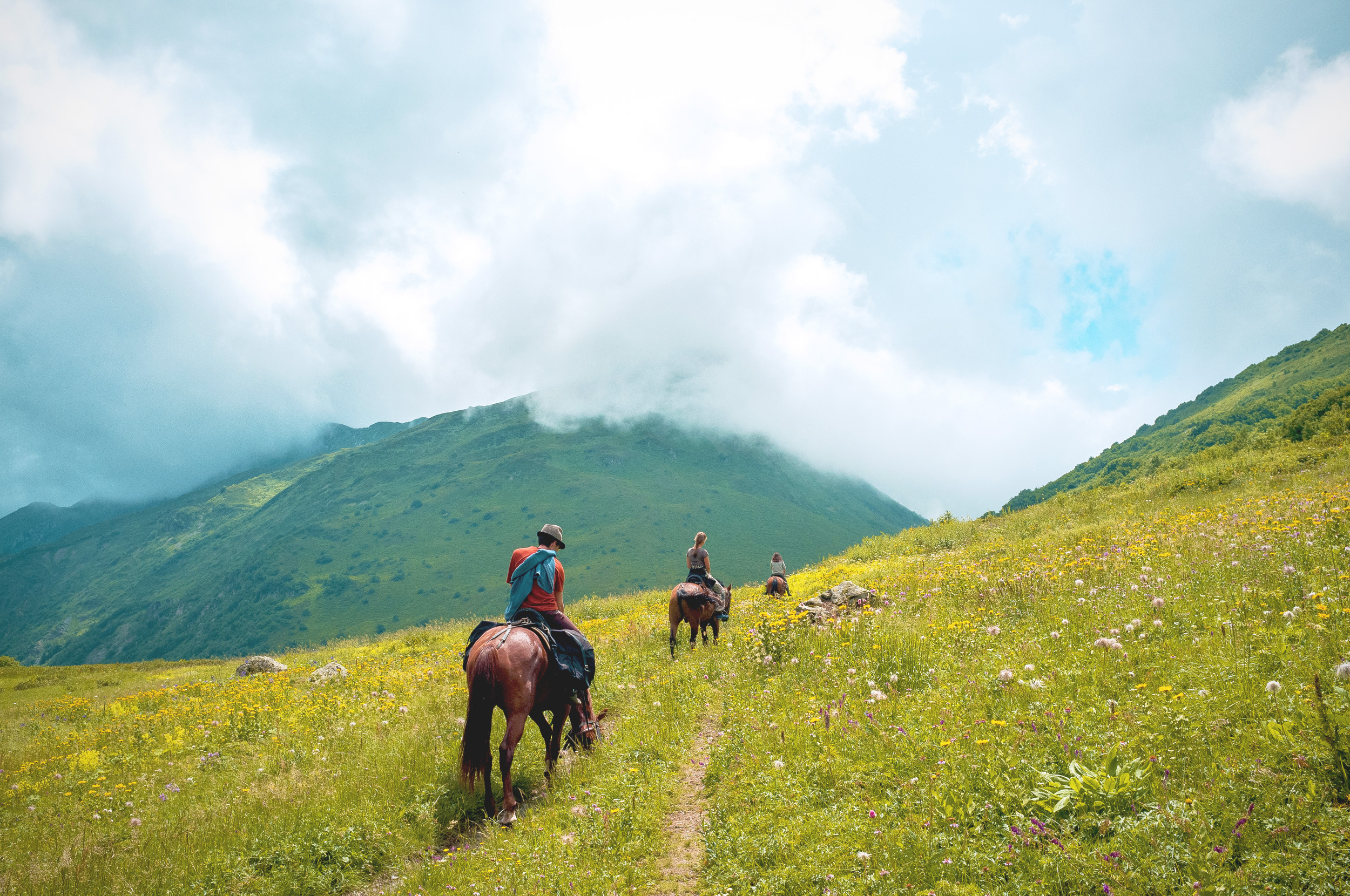 As Sergey Shevelev, Director of Kavkazsky zapovednik explained, "Ecotourism is meant for people to know and learn about nature and come to appreciate the natural heritage of Russia. For them to share and conserve the beauty of their country." When done right, "the increase of real ecotourism is a good thing," agreed Svetlana Kopylova, Director at Agency of Rural Community Development, and my very talented research guide. "It can help shift relationships with nature and change behaviour in and towards nature." The increasing popularity of these natural areas could be the answer to protecting Russia's wilderness.
 Ecotourism is meant for people to know and learn about nature and come to appreciate the natural heritage of Russia. For them to share and conserve the beauty of their country.

SVETLANA KOPYLOVA, DIRECTOR AT AGENCY OF RURAL COMMUNITY
The goal, then, is to ensure that this tourism growth is real ecotourism. That in the process of expanding the nature-tourism market, the Ministry of Natural Resources does not lose sight of the importance of creating and managing for environmental education, conservation, and direct benefits to local communities. That environmental regulations are not weakened to allow for encroachment and unsustainable development, and that tourism growth does not degrade these places, but instead, that new visitors help spread the word to foreign tourists and local residents alike that conserving nature is valuable. All visitors can help by choosing nature-friendly tourist experiences, ones that aim to protect these areas of beauty, and the wildlife that roam them.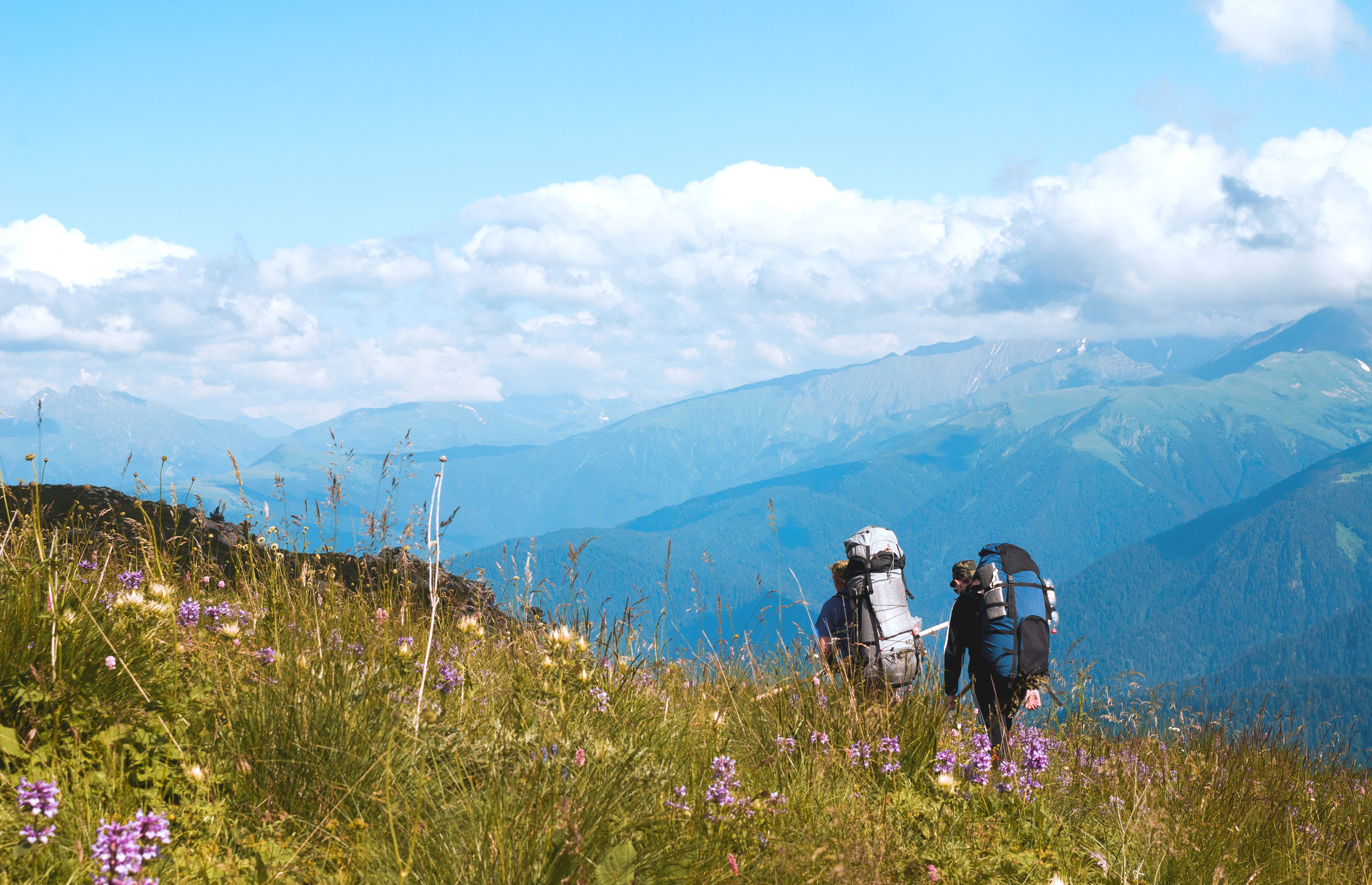 Thankfully, with the help of organisations like Dersu Uzala Ecotourism Development Fund, sustainable tourism growth is being promoted in place of mass tourism. Protected area managers are planning to control levels of park use and monitor the impact, while environmental education is beginning to be used to build stronger conservation values in the country. Efforts by environmental advocates are increasing, and encroaching development has been delayed. Because of this, the region still has healthy populations of wildlife, surrounded by productive economies that depend on protected areas like Kavkazsky for clean water, healthy soil, and abundant biodiversity.
This new form of land use might conflict with the original principles of zapovedniks, and many Russian scientists and conservation professionals may even disagree with opening them for public use at all. However, the chance to play in a fairytale landscape could be the key to invigorating a deep passion for nature and conservation in Russia. These parks are the frontiers for the next generation of Nanai, the new people of the land and earth. They have abundant wildlife and accessible solitude. All that is missing are conscientious visitors that are eager to get involved in the conservation of Krasnodar's protected areas by visiting and engaging with the local people and their natural heritage. It is a beautiful place and well worth every minute in the Visa office, and more.
---
This article was partly funded by a grant from the United States Department of State through the Dersu Uzala Ecotourism Development Fund and made possible by the field guidance of Svet­lana Kopylova.