Hong Kong: Yin and Yang
My tongue clearly concerns Dr Chow as it lays out at full stretch under his gaze. He expels a long sigh with the same tone that mechanics use before really bad, expensive news. My yin, it seems, is too prominent, out of balance with my yang. The yellow and black colours, and the wetness of my proboscis, are not as they should be. Perhaps it was the coffee, I proffer pathetically.
"Too much milk," he opines.
"I do like lattes," I admit, even more pathetically; and, yes, more than one a day.
"Too wet," he adds. "You need to reduce the intake of cold foods and liquids."
So coffee, white wine and salad are off the menu. Next door, in a long room overlooking the Hong Kong traffic, masked pharmacists assemble prescriptions that include snake skin, ningpo figwort root, dried baby lizards, black bees and scorpions, to aid everything from sore throats to bone setting. The prescriptions roll off a printer, but the scales remain hand-held with bamboo balances.
I am at the Lui Seng Chun centre for traditional medicine. Built in 1931, like many of its patients it is alive and well despite its age. It is a historical tong lau, or tenement building, popular back in the first half of the twentieth century, with a ground floor shop under the family living quarters. Although it showcases the history of the ancient healing arts, the centre is more than a museum, with patients in a steady stream from the first flick of sunlight on the turgid swells of Victoria Harbour through to the evening light show that fantastically choreographs the futuristic waterfront towers. The ebb and flow suggests humours in balance.
Whether they visit Dr Chow and his apothecary colleagues, or just go as far as the teak-framed, ornately tiled, foyer for herbal tea from a huge brass urn, visitors to the medical centre enjoy the unique combination of past and future that Asia's 'world city' offers canny travellers. While the city is packed to the point of over-crowding, it also displays a piercing and personal humanity. Still respecting the past, Hong Kong is embracing a future that includes annual beach clean-ups, sustainable hotels, and nature walks, all within one of the world's most densely-populated cities.
Hong Kong International Airport is attached to Lantau Island, so that when heading into town, neck-stretching to take in the great wall of apartment towers (some housing 10,000 people), one could easily be forgiven for missing a higher contemplation. Floating over the airport access road and rail, high above the South China Sea, are 'crystal cabins' — glass-floored gondolas — that float, silently like bubbles over blue-green forests, up to a giant Buddha shrouded in the mists that nuzzle the peaks of Lantau.
Seventy kilometres of gentle woodland trails begin near the base of the sitting Buddha and loop back to a souvenir shop. There, visitors and locals alike can make a wish under the bhodi tree, focusing on the next life without ever losing sight of Starbucks. On the 'wisdom trail', I find myself wandering past plodding wild oxen among 38 tall totem pole-style structures arranged in an infinity pattern on a green hillside. These are inscribed with verses from the Confucian Heart Sutra. The highest pole is blank, to suggest emptiness.
At the trail's end, those without a head for heights may choose to descend the hill by the local bus. It rattles over rickety roads for half an hour, via a series of tiny coastal towns with three-storey, dilapidated, fibrolite cottages, towards the living legacy of Tai O. This settlement in the mangroves was once a salt producing and exporting community, but the industry dried up and only the seasoned have survived, through salting fish and sustainable tourism.
Narrow, booby-holed boardwalks wend literally through fisher folk's shacks, some abandoned and others perched on poles above a canvas of dried mud and sea modulating with the tides. The elegance of the odd white crane wading under the piers seems somehow at odds with the unadorned fishing village. A toothless denizen emerges to give a wide smile of encouragement as tourists pick their way through her front verandah.
To my surprise, our guide, Fanny Wu Shu Fun, turns out to be a social worker, employed by the YWCA to help the coastal villagers eke out a living, suffused in the sight and scent of bright buckets and bamboo racks of salted, silver-skinned fish. Long-tail boats of tourists putter around channels in the mud flats, sometimes watching the overhanging toilets and fish nets on their tablet screens, pointing excitedly at the poverty revealed on the LED display.
Eventually, our boat journey ends at a more recently gentrified piece of history, the Old Tai O Police Station, where cell bars have now become house bars. Renovated and reborn as an attractive boutique hotel, elevated in bush above the estuary, it is fronted by an old canon that used to fire out to sea, and guides tell tales of smugglers and shipwrecks. Occasionally, it is possible to see a Chinese white dolphin cruising through the bay below. Soon enough, the after-lunch bus bumps me back to Tung Chung, where the 40-outlet Citygate mall is filled with genuine fashion label bargains, and the spotless, speedy metro arrives to whisk me back to Causeway Bay.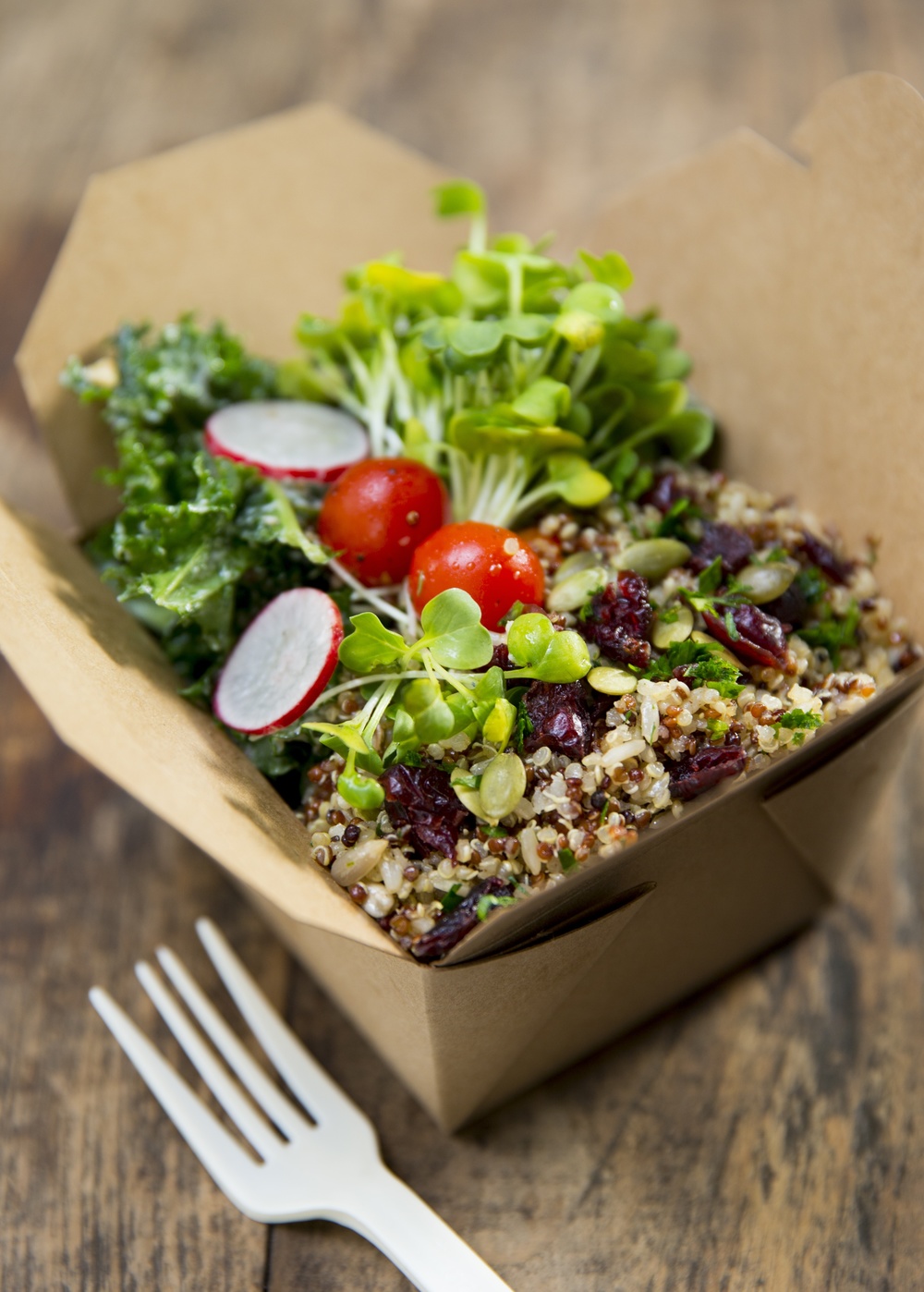 That evening I see a different side of sustainability. The slow food movement was established in Italy to oppose fast food trends, but inevitably in Hong Kong, it has been sped up. At Mana! Fast Slow Food I am ushered to a counter of gluten-free, humanely sourced food, and learn that 'slow' is really a metaphor for 'real' and organic food. Vegetarian flat breads seasoned with za'taar (thyme, sumac, sesame seeds and sea salt), astounding berry juices, and raw cakes are finding huge favour with young Chinese, who jam into the small bohemian space, squeezing onto a few wooden tables under air extractor ducts and strings of party lights.
A different take again is found up just a few levels of SoHo hillside escalators at the cosmopolitan Posto Pubblico, an Italian restaurant set on a brick-laid street among eating places of every nationality, except Chinese. Young chef and entrepreneur Josh Chu fosters the use of organic produce in this space-challenged city. At first that meant "cleaning out" the twice-weekly farmers market and bringing crates of produce back by taxi. Soon, the company started its own organic food distribution operation, working with 15 to 20 farms around Hong Kong.
Even one of the largest and most expansive hotel groups in Hong Kong is embracing sustainability: I was impressed to find organic herb and vegetable rooftop gardens at the five Regal hotels. Jumping aboard a traditional tram, I put my coins in the box and we clatter from the flagship Regal Hong Kong in Causeway Bay to the company's ultra-modern iclub business hotel in Wan Chai, the first carbon neutral hotel in Hong Kong. While the former is traditionally luxurious, the latter is very Zen, with much glass and daylight in rooms, and a cosy 'ilounge' offering complimentary espresso and snacks 24 hours. It has a link with a renowned vegetarian restaurant nearby that is staffed by, and supports, the hearing impaired.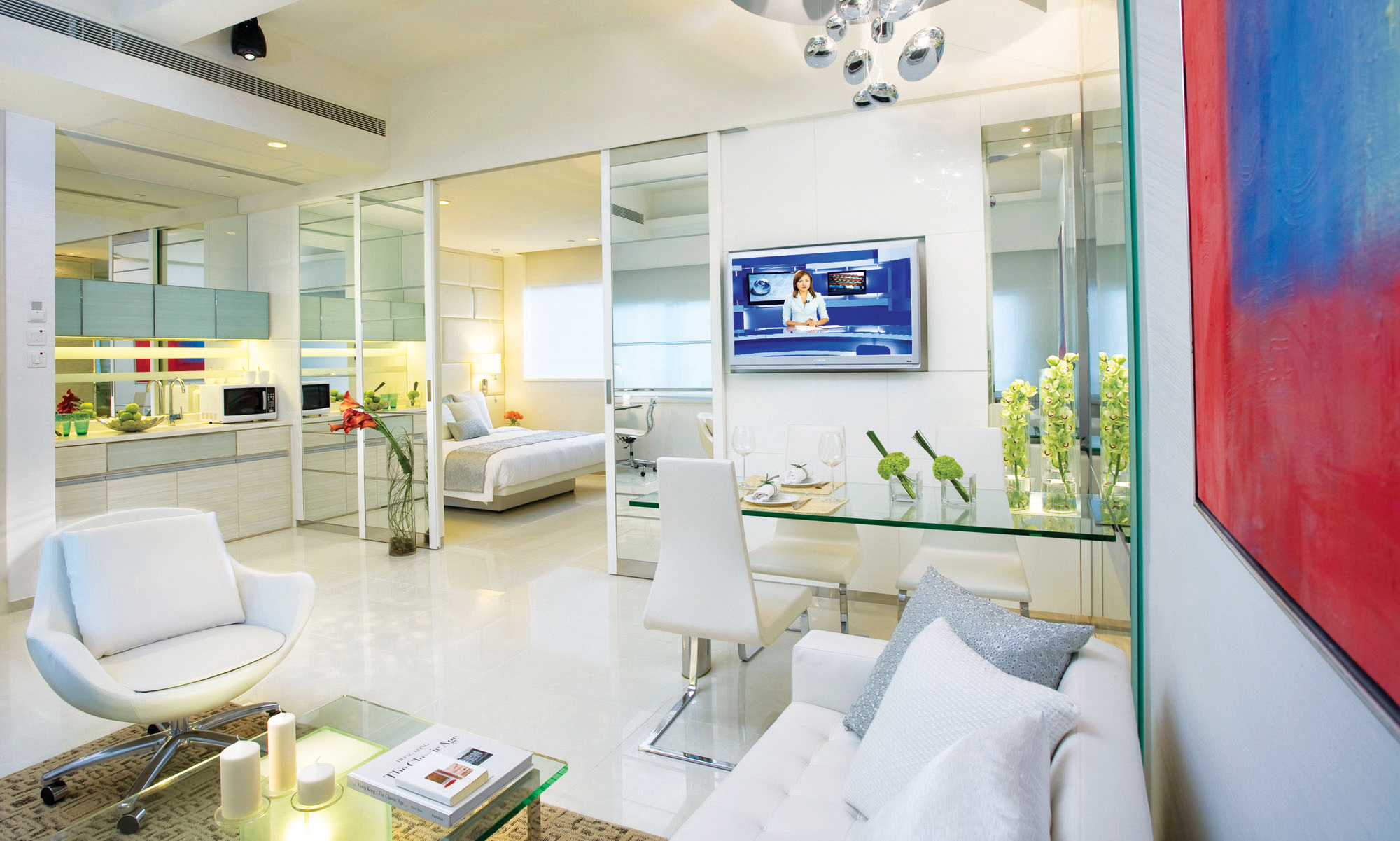 Meanwhile, the Regal Kowloon donates tired uniforms to clothing banks, and throughout the group there's a broad emphasis on the environment. The Kowloon hotel donates surplus food to a foundation that redistributes to the needy, and works with companies and the government to gather up all unused soap, while staff volunteer groups go out to work in the botanical gardens.
However, it's not just the giants of the industry that are embracing sustainability principles. The rooms of the boutique Hotel Madera in Kowloon feature windows that run practically floor-to-ceiling for natural light. Attention to recycling detail includes chopping off the heads of abandoned toothbrushes so the handles can be reconstituted. When visiting the Madera, check out its quirky museum of memorabilia from colonial times, including red British phone booths, rickshaws, and a wall of album covers that I was embarrassed to recognise.
Refreshing nature walks, genuine village dwellers, ethical accommodation where the chef picks organic herbs without leaving the property, and Italian restaurants where serving tomato sauce means buying in 80 kilos of organic tomatoes a week: sustainability has many faces, and for sheer diversity, there's nothing like Hong Kong.