LA's Hidden Creative Hideaways
It may be an infamous mecca of entertainment, yet Los Angeles can be a strangely uninspiring location when it comes to travelling alone. For all the glitz and glamour of Hollywood, the stark reality when new to the city is that the best-kept secrets are hard to find.
Being a writer and director, I have spent the past five years searching the backstreets of LA in search of Hollywood's most creative hideaways — places that seek to intrigue, enlighten and inspire. Over time, and with a few false starts, I have discovered some truly unique and inspiring creative environments. From dimly lit cafés and bohemian brasseries to rooftop fire-decks, each doorway led to a trove of delightful ways to lose myself in the quiet comfort of creativity or engage with local artists.
Los Angeles has since become a muse and source of inspiration for my work. In October this year, I visited LA to shoot a new commercial for Tic Tac (those popular ones starring YouTube sensation Zach King), and decided to stay on for two weeks as I felt the city would give me the inspiration I needed to work on a new screenplay. While I was there, I returned to my most treasured creative hideaway and happily discovered two new gems of LA's hospitality scene.
Arriving on a typically smoggy Saturday morning, walking the streets looking for inspiration, I discovered The Last Bookstore in Spring Arts Tower, at the intersection of Fifth and Spring. Merely a block or two away from the kerfuffle of downtown LA, this expansive second-hand book and record store — proudly California's largest — is a sight to behold. Myriad bookshelves buckle and bend under the weight of classical tomes stacked in columns of absolute disarray.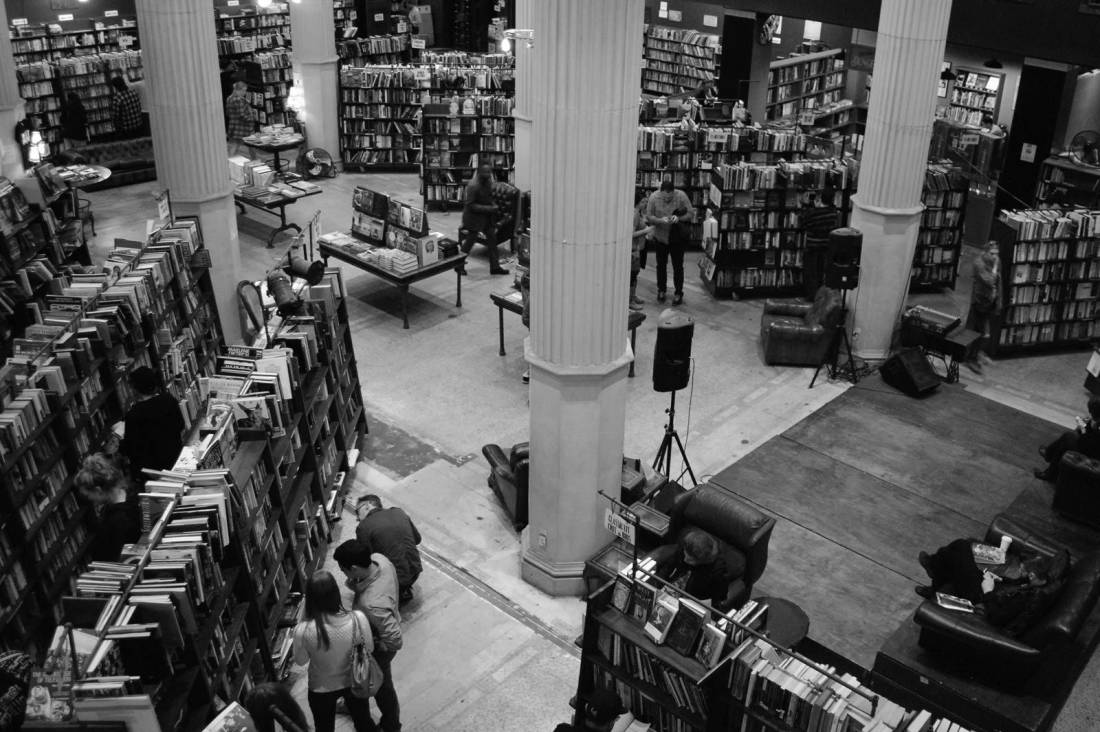 The Last Bookstore is a Pandora's box for the creative writer. It's almost impossible to know where to start — but then again, that's the appeal. The respectfully silent patrons glide between the columns and arches in search of their next find. There is a definite sense of discovery here, as if each person entered with a single title in mind, only to get caught up in the current, drifting along the shelves for days.
Owner Josh Spencer's passion for keeping traditional bookstores alive in an overtly digital age is apparent immediately after entering. There is a purpose to the physically confronting haphazard design. It's the perfect place to soak up the literary culture of the City of Angels.
Having overloaded on this parchment paradise, I drove West toward the hipster-occupied intersection of Franklin and Tamarind. I had heard of a hideaway that invited day walkers seeking creative refuge, a place where day becomes night.
Stepping inside The Bourgeois Pig, the black walls and neon signs give the impression of walking into a night-time set on a Winding Refn movie. The proprietors encourage patrons to shun the daylight outside, each table occupied by essayist vampires typing away on their latest piece of work. It's quite a shock to the brain to step from blinding sunshine into darkness.
Even at breakfast hour I was unclear whether to order a juice or a shot of bourbon. Jazz plays from the sound system, blocking out the traffic noise of the nearby freeway. There's a community feel to the place. Knowing nods from one writer to another as eyes meet across the dark tables.
Watching these aspiring writers sipping espresso and beating their laptops, I wondered, was this the ultimate Hollywood cliché? Quite the opposite. The owners have subverted this truism by creating a dark haven for artistic minds, a far cry from the street-side peacocking of Beverly Hills.
Artists can easily lose themselves inside The Bourgeois Pig as they work on their latest travel journal, novel, screenplay or proposal. It's a place to be consumed by one's own imagination, in complete isolation — and I embraced it absolutely. Time slipped away as I worked on a screenplay that had eluded me for the better part of a month. Plying myself with caffeine between keystrokes, it was only hours later that I realized just how many pages I had produced in the dark. It's a very private place. The Bourgeois Pig has little distraction in a city that sidetracks even the most driven artist. The comfortable armchair had molded itself to my body shape; it was time to move on.
Stepping out into the afternoon haze, I felt the pull to return to a familiar place, a hotel where I have resided from time to time over the past half a decade. In my opinion it is West Hollywood's most alluring yet most secret creative hideaway.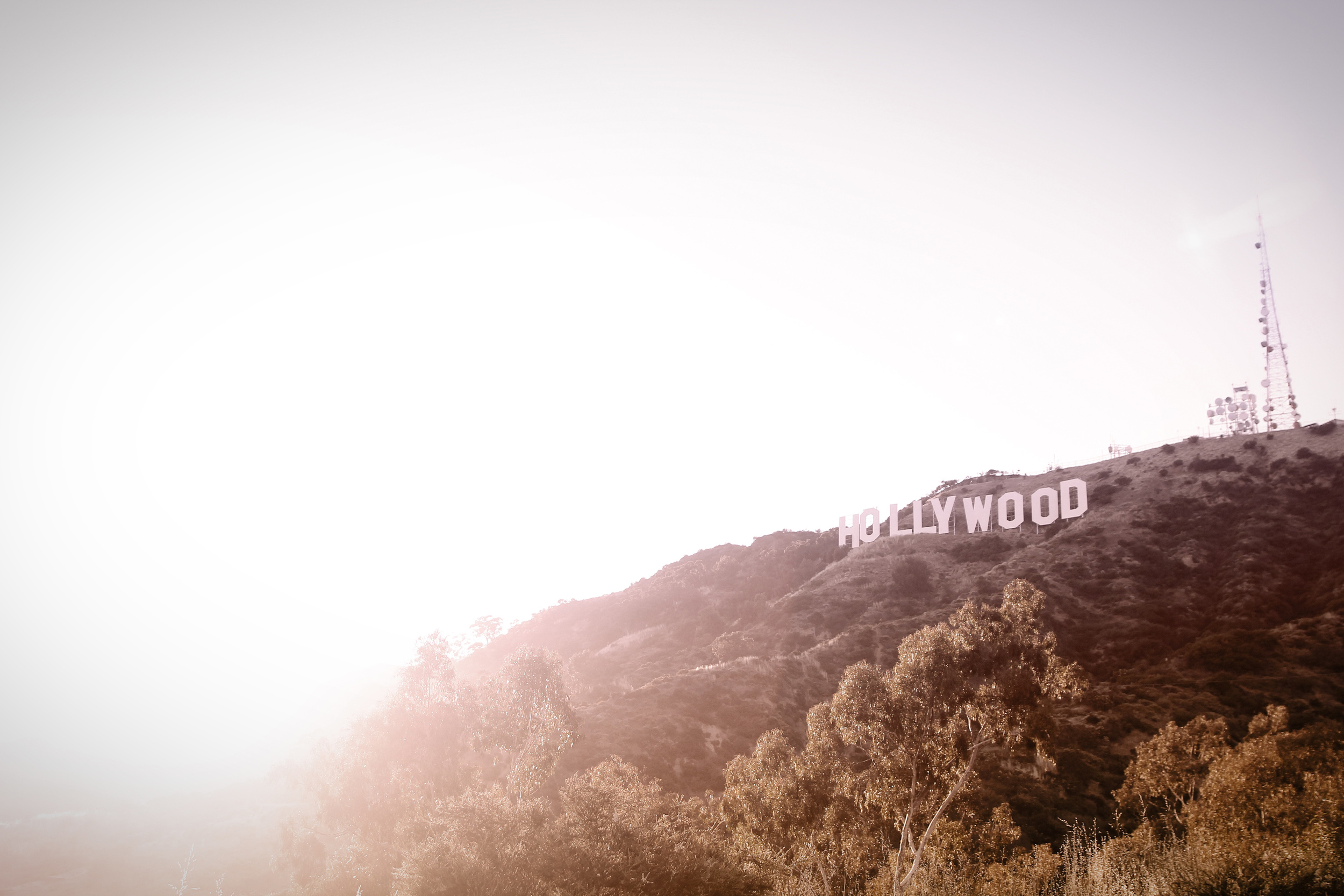 In the quaint, tree-lined back roads of Cynthia Street, West Hollywood, stands an arched entranceway to one of Los Angeles' most desirable boutique hotels. An entrance guarded by statuesque stone alligators in buttoned-up concierge attire, its flaming torches the only clue that a European-inspired hotel is expertly concealed in the middle of a residential block. The outer walls are embraced by creeping vines that wander the rails of Juliet balconies.
As I enter the reception, I am met by identical twins with cherry makeup. "Welcome," they sing in haunting unison, a jar of cookies beside them labelled Eat Me. It's all I can do not to ask if I have to follow them down the rabbit hole. There is a definite sense of Wes Anderson's Grand Budapest Hotel in the small reception area. Low lighting and soft lilting music emanating from the walls creates a warm, welcoming atmosphere.
Inside my room, a fireplace warms the living area, the ornate mantelpiece adorned with small antique tin toys that I am certain will spring to life. Fine art framed elegantly on every wall. As I reach for the phone to call for service I notice that there is no need to dial any numbers. Instead I am presented with four buttons labeled: I Want, I Desire, I'm Curious, and I'm Clueless.
This sets the tone for what will be my most pleasurable experience in Hollywood: a stay at the Petit Ermitage. A hotel that operates like a living piece of art and houses an extensive private art collection including original works by Miró, Erte, Dali and Rauschenberg. The decor and guest experience is carefully curated and purposefully dreamlike.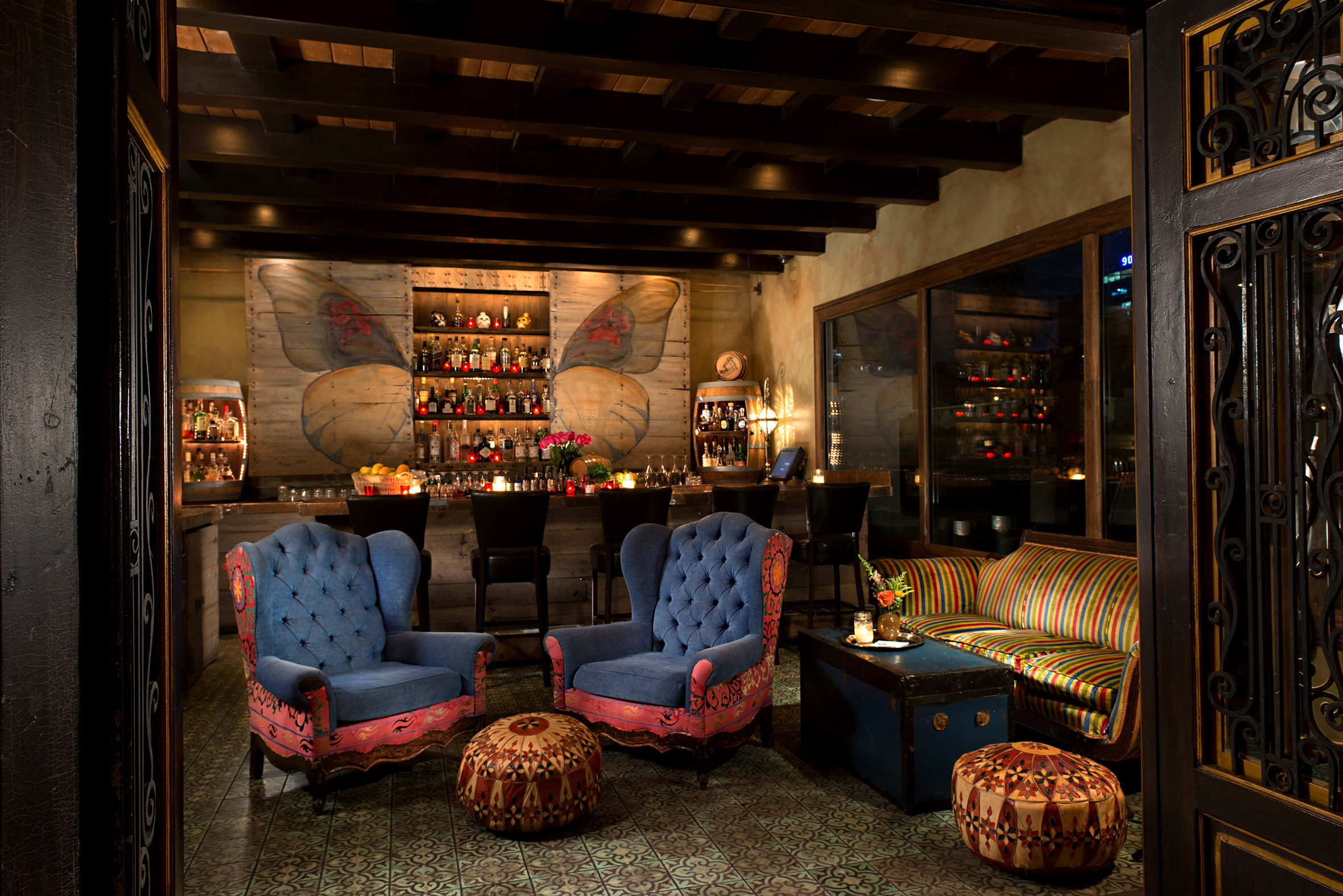 Owned by the Ashkenazy family, the hotel manager, Stefan Ashkenazy, often greets the guests with a tip of his top hat — such is his way. The guests are typically a mix of bohemian travellers, mystery-makers, film industry auteurs, musicians and artisans.
 Whether you are a working artist (or non-working) or a business traveler who loves beautiful things, we invite you to come take refuge with us…

THE  BROTHERS ASHKENAZY


WELCOME MESSAGE

,

PETIT 

HERMITAGE

 
As I make my way to the rooftop dining area for a late lunch, I am shown to my table, which is situated in a butterfly garden where humming birds greet me. The food is gypsy-inspired, echoing the traveller nature of the place. Rustic dishes such as meatballs and charcuterie boards are often the choice of the day. I order a Moscow Mule from the Butterfly Bar and await my guest. The setting is truly stunning when meeting clients. It never fails to impress and the staff offer privacy by enveloping the table with a cabana.
Yet the real hero of the hotel is the stunning rooftop saltwater pool deck. Sitting in one of the generously proportioned striped loungers transports me to the French Riviera. Melodic tunes create a tranquil, soporific atmosphere and for a second I forget about the helicopters buzzing above.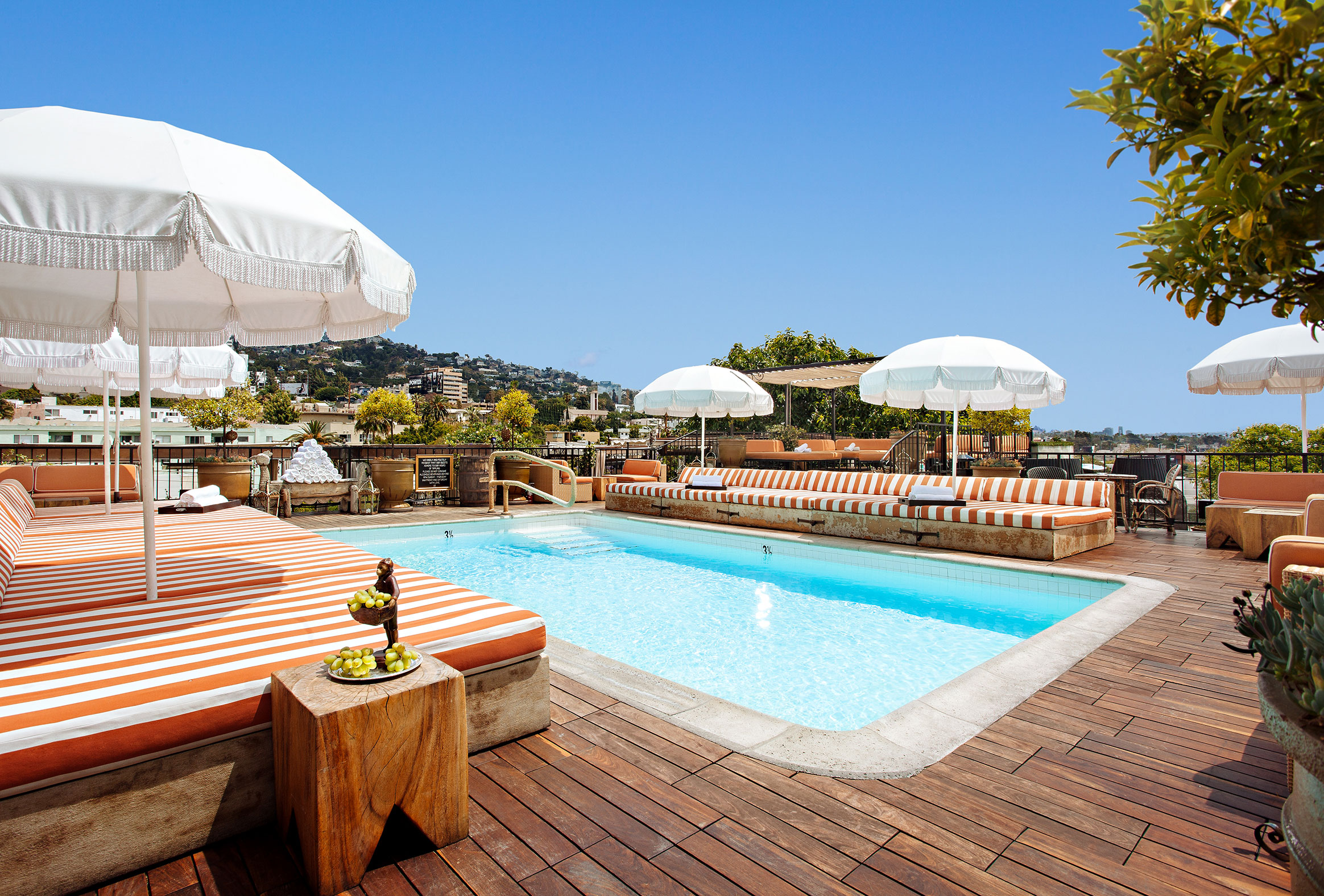 Much of my creative time has been spent here, beneath a parasol conjuring up worlds away from home. The irony has never been lost on me. I wrote my first published children's book, Dandelion, right here. The fantastical surroundings of the hotel seeped into the pages, influencing its creation. It is the ideal creative hideaway, and I have myself returned almost ten times.
With a fond farewell to my companion I make my way to my room. On my pillow I find a small heart-shaped, salted chocolate that sits upon a poem to read before bed — If, by Rudyard Kipling. This is the Petit Ermitage. You can check out anytime you like but you can never leave.
 If you can fill the unforgiving minute
With sixty seconds' worth of distance run,
Yours is the Earth and everything that's in it,
And—which is more—you'll be a Man, my son!

EXTRACT FROM 'IF', RUDYARD KIPLING (1895)