Auckland: City Guide — Part Two
Auckland, with its distinctive setting and volcanic landscape, is a progressive city with much to offer. World-class in so many ways, it blends local elements with global trends, to create a city that is unique and attractive. Food, goods and people from all over the world come together to ensure taste and sensory delights in all corners of the city.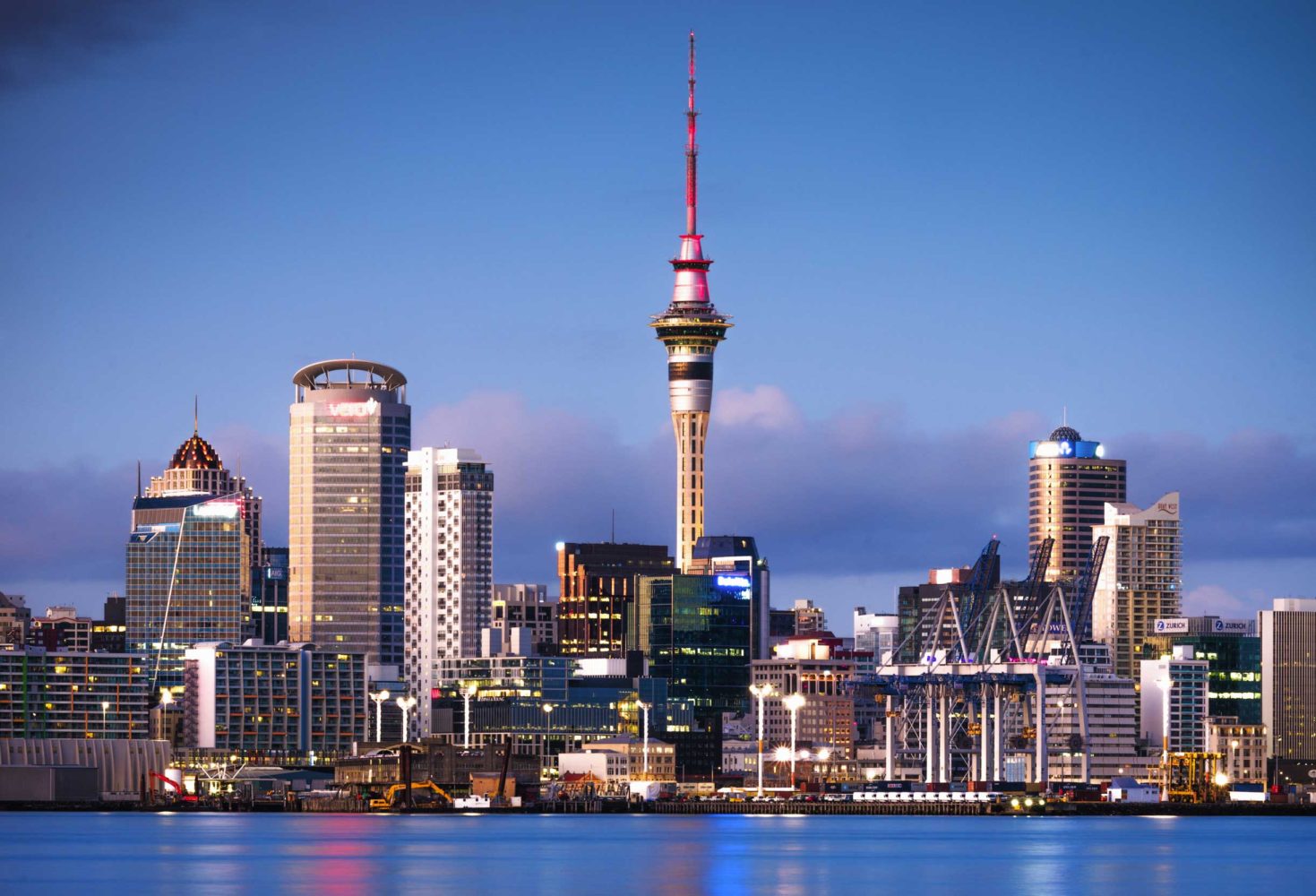 Entertainment, Eating and Drinking
SkyCity is an entertainment destination in the city with a casino, bars and restaurants catering for every mood and budget. Head up the Sky Tower for spectacular views across the city or look way down below via the glass floor. On Level 52, Orbit is a New Zealand-style brasserie that rotates once every hour providing amazing 360° views; or try The Sugar Club (Level 53), Peter Gordon's latest restaurant with views east towards the Pacific Ocean and west to the Tasman Sea. Complimentary Sky Tower trip included for both restaurants.
Head to "twentyone" on Level 3 for cocktails and music in an upbeat sophisticated setting; the décor is subdued, and the bathrooms are outrageously distinctive and decadent. Andy's Burgers on Level 2 is more street style, great for a hearty feed and a catch up with friends.
There are plenty of excellent eateries along Federal Street, including Depot by Al Brown, which offers fresh seasonal seafood and produce, cooked over charcoal or hardwood chips — convivial and delicious, no bookings, open for breakfast, always reliably great.
Elliott Street Stables is a distinctive epicurean village offering many styles of cuisine. Located in an Edwardian warehouse building that dates back to the 1800s it's a smart and eclectic food-hall worth heading to.
For dining surrounded by water and boats try one of the restaurants at the Viaduct Basin or in Wynyard Quarter. Marvel Grill has great brunch/lunch/dinner menus offering tasty food and a comprehensive drinks list. Pick indoor or outdoor dining to suit the weather, and sit back and watch the world go by.
My Bar is a small, elegant wine and cocktail lounge in Durham Street East. Reminiscent of the 'hidden' wine bars of Europe or the Laneways of Melbourne, there is an extensive drinks list, the staff are friendly, and the ambience intimate. The cocktails are excellent.
Parnell has long been associated with iconic eating and drinking establishments. Pineapple on Parnell is a small bar in speakeasy style that transports you to another era. Open Wednesday-Saturday 5pm till late, it's a real treat to open the door and step inside; perfect for a nightcap. Woodpecker Hill and Gerome are both excellent eateries on Parnell Road; their substantial sharing plates offer taste sensations to enjoy as a couple or as a group.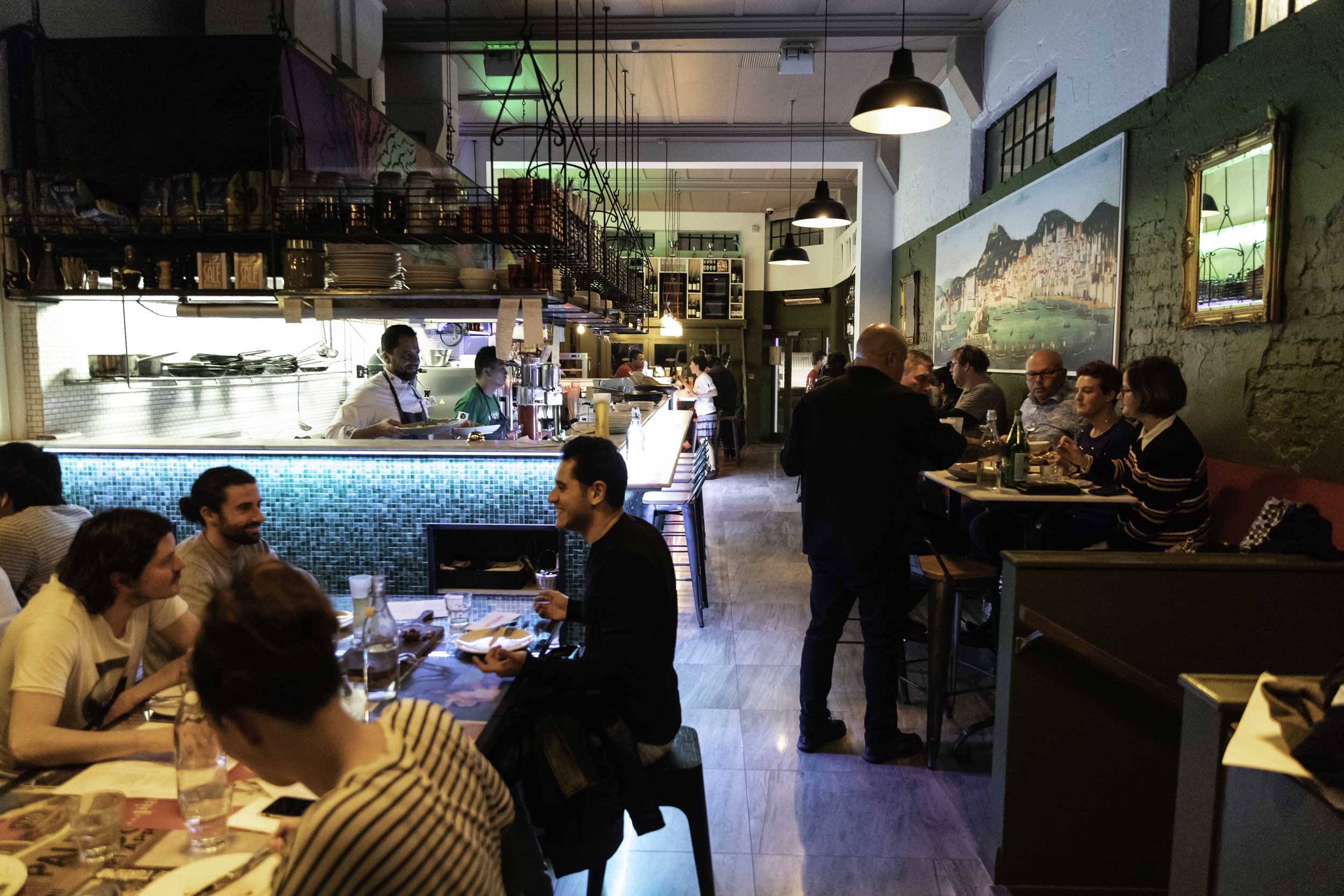 Ponsonby is as popular and effervescent as ever for catching up with friends and grabbing a bite to eat, with plenty of restaurants to choose from. Try Farina for authentic Italian street food, homemade pasta and Napolitano wood-fired pizza in funky modern surroundings. Chef and owner Sergio Maglione has deservedly won numerous awards since opening in 2014 and his genial, professional team make for a relaxed experience. There are communal tables and dining counters and the constant flow of diners is testament to the quality of well-priced dining treats that await; it's like being in Italy or New York with a Kiwi twist. Recommended.
For a dose of pub quiz, head along to one of the 'Believe It Or Not' quiz nights (http://www.believeitornot.co.nz/) taking place across the city on Tuesday and Wednesday evenings. Enjoyable and challenging, with good pub grub. Participation is free, with great prizes on offer. Some pubs take a break from quiz over the holiday season. Check the website for details.
Culture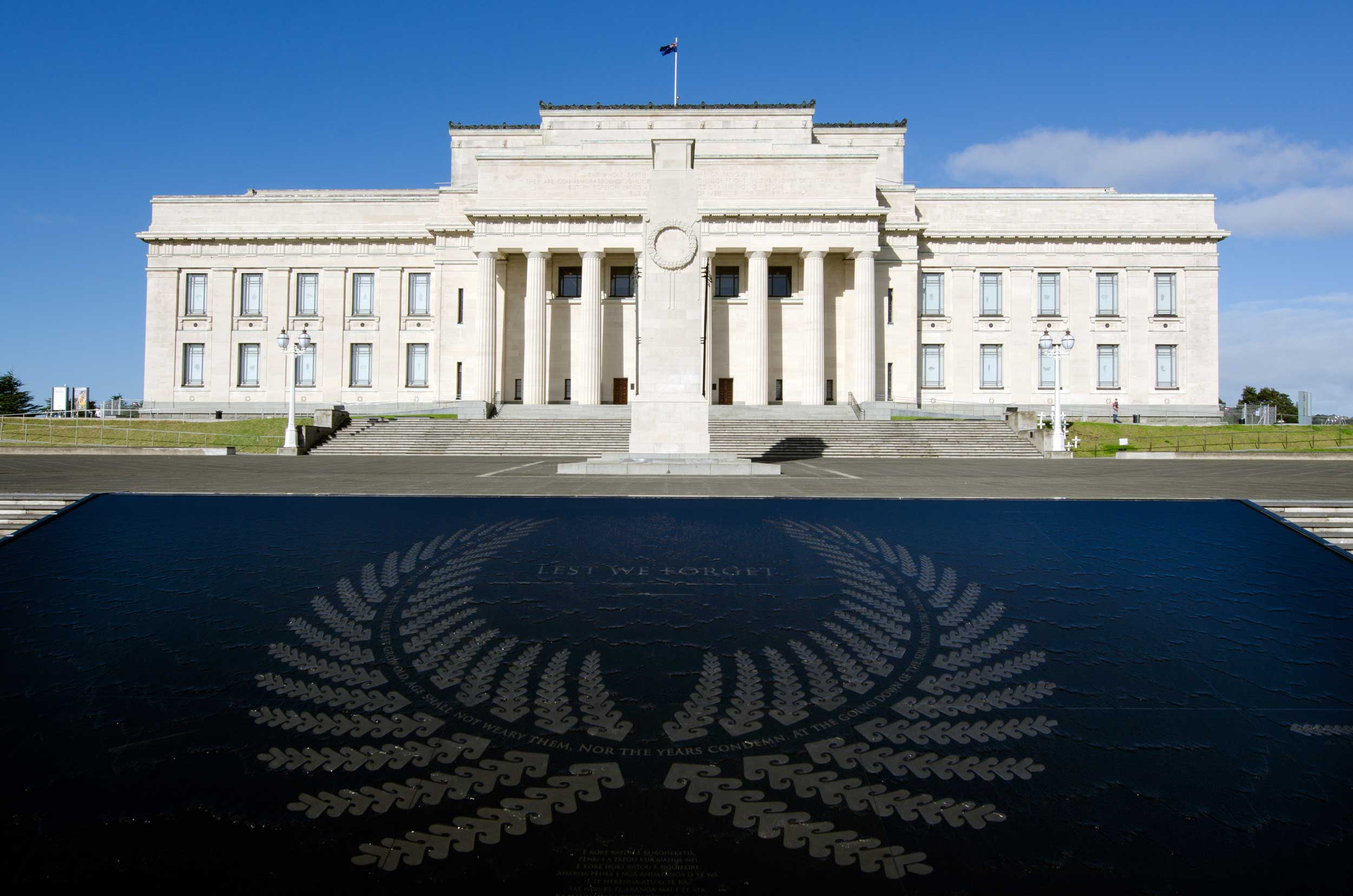 The Auckland War Memorial Museum stands on the hilltop within the Domain. It's one of Auckland's iconic and most beautiful buildings and is especially picturesque lit up at night. Inside is just as captivating — watch a Maori cultural performance, find out about New Zealand's history, nature, the Pacific, the world and more. There's a café, a tasteful gift shop and always a selection of special exhibitions well worth checking out. Free for locals, a small charge for visitors.
The Auckland Art Gallery houses a wonderful collection of works by New Zealand and international artists (free to view) and also hosts special exhibitions from all around the world (a charge applies). The building itself is imposing, a blend of old and new architecture. Contemporary design meets the old masters. It's world-class.
The Maritime Museum at the Viaduct showcases New Zealand's seafaring history from the arrival of the first Polynesians, European settlement to current yachting successes. Interesting and interactive, visitors can also take a voyage on fully-restored scow Ted Ashby.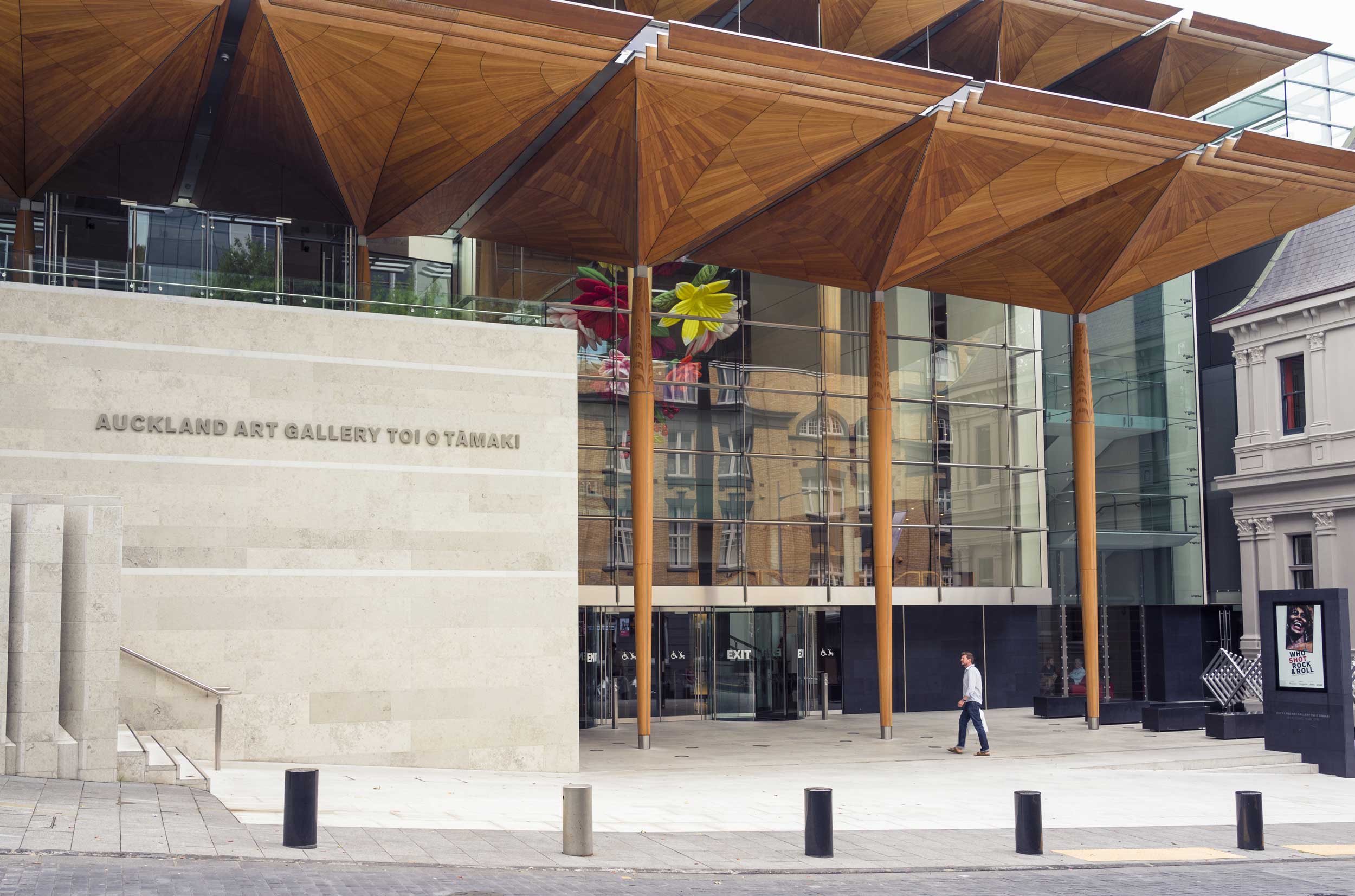 Various venues across the city host concerts and events throughout the year. The Civic is a very special theatre. Opened in 1929 it was restored to its former glory in 2000. Famed for its ceiling of stars, and notable for its Moorish influences, turrets, minarets, spires and Abyssinian Panthers, it is one of only seven surviving atmospheric theatres in the world. The perfect venue for any show.
Q Theatre showcases independent performing arts in a variety of disciplines and genres. With a range of different spaces, plus a bar and restaurant, it's an ideal venue for expanding cultural horizons.
The ASB Waterfront Theatre is a purpose-built theatre, bar, café, gallery and lounge. Home of the Auckland Theatre Company, come here to see a polished professional play or musical.
Shopping
Queen Street is a blend of high-end designer stores, high street chain stores, souvenir shops, individual retail outlets and the enduring and stylish department store Smith & Caughey's.
The Britomart precinct is modern and edgy. The city is fortunate that this heritage area has been restored and it's a wonderful place to wander, shop, eat and meet friends. The new Commercial Bay development, currently under construction in downtown, will be transformational, with retail and laneways shopping right on the water's edge. Swedish clothing giant H&M has already opened a flagship store in the precinct and other retail outlets (120 in total) will open in 2019.
Large malls are dotted about the city (St Lukes, Manukau, Albany, Sylvia Park), and there are many urban shopping strips (Newmarket, Ponsonby, Parnell) where an entire day can be spent shopping, eating and people watching.
Craft, village and farmers markets offer a superb array of food and wares that will ensure happy browsing and tasting in every corner of the city. The Otara Markets offer a lively taste of Pasifika culture on Saturday mornings (6:00am to midday) with fresh fruit and vegetables, food stalls, clothing, music and more.
Getting Around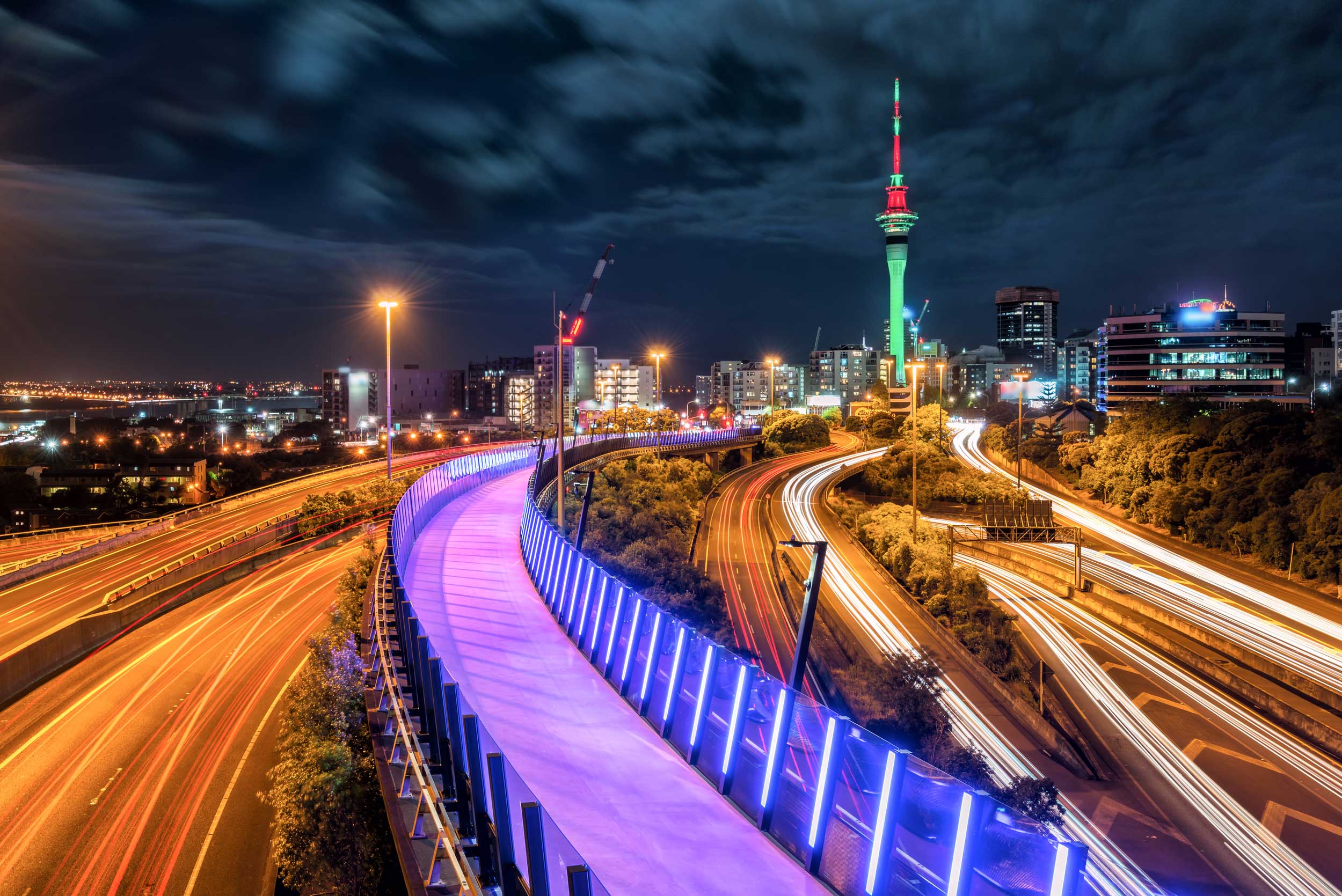 Auckland doesn't have a metro system or trains to every part of the city; however, the public transport network is reasonably comprehensive and always improving. Traffic on the roads is often heavy at any time of the day, including weekends, and parking can be difficult — bring patience as well as a driving licence if hiring a car. Uber is alive and well, and it's easy enough to hail a regular taxi.
There is a good train network servicing east, south and west as well as plenty of buses. Public transport access to the north shore is via the Northern Busway service.
The CityLink bus loops around the city centre from Wynyard Quarter, along Queen Street, up to Karangahape Road (K'Rd) and back down again. Red and easy to spot, they run approximately every 7-10 minutes from 6.00am to midnight. Handy and cheap.
There's also an Inner Link and Outer Link bus service, the Night Bus on Fridays and Saturdays and the Kowhai Connection running north to Warkworth and surrounding areas. Various bus routes service the airport, including Skybus.
Ferries service Half Moon Bay, Waiheke Island, Devonport and a number of other spots on the North Shore. A great way to get about the city, especially on a sunny day.
Check the Auckland Transport website for full information and timetables, as well as information about the AT HOP card, a reusable pre-pay smart card for travel on public transport.
Try Onzo, a dockless bike sharing service which is a cheap and novel way to get from A to B. Download the Onzo app and use the map to find the nearest bicycle. Unlock it using a code and get cycling. After finishing a ride, park the bike in any public place, lock it and leave it.
Lime Scooters is a relatively new service which operates in a similar way. Download the Lime App to find out more.
There's a comprehensive network of cycleways but take extra care when sharing the road with cars if biking, or sharing the footpath with pedestrians if scootering.
Who This is For
Auckland is for anyone with a sense of adventure, those who love nature, sports, the ocean and the great outdoors. It's for those who enjoy a dose of culture, great food and wine and a day on the water. The city centre is the perfect base for those wishing to explore north, south, east and west of the Auckland isthmus. Getting out of Auckland to see beyond the city borders is highly recommended.
When to Go
Although the climate is temperate (generally 10 to 26 degrees), Auckland is a city renowned for 'four seasons in one day', sometimes within the hour. In summer, light clothes are the order of the day. Be sure to have a hat, sunglasses and sunscreen — and a rain jacket just in case. In winter, while coat, hat and gloves are not a requirement, be sure to have warm layers at the ready, a good windproof jacket and an umbrella or raincoat.
Where to Stay
Avani Metropolis Auckland Residences is a relatively new apartment-style hotel in the iconic and refurbished Metropolis Building, 40 Kitchener Street, CBD. Each apartment is spacious, comfortable, furnished in a stylish minimalist way, and equipped with a full kitchen and washing facilities. Whatever the aspect or time of day, the views are fabulous. Sunrise, sunset, daylight, night lights — each vista captures elements of the city's uniqueness. There are also private apartments within the building. Hotel guests can use the pool and gym facilities.
The entrance lobby is especially attractive and will impress, having once been an old courthouse. The staff are attentive, discrete and welcoming. Parking can be arranged if required. Auckland city and its attractions, are on the doorstep.
There is no restaurant or bar within the hotel at present, but there are plenty of eating and drinking options adjacent. Try Dainty for coffee and a tasty breakfast. Or for pizza, head to That's Amore tucked in below the building at street level. Both offer a discount for guests. It's a short walk to many of Auckland eateries and bars and easy to find the perfect place for a romantic dinner or a lively night on the town.
The Courthouse Lane Grocer opposite sells food, wine and beer and is open early till late for supplies.
Whilst there are plenty of budget and mid-range hotels, back-packer options and mainstream hotel chains around the CBD, Avani offers high-spec accommodation in an ideal location within a stunning building and is highly recommended.
ESSENTIAL INFORMATION
An AT HOP card is the best option if making full use of public transport. Price is NZ$10.00 (non-refundable), top up when needed, remember to tag on and off. Enables discounted hassle-free travel. Available from many outlets, including convenience stores.
If it's sunny in the morning, it won't necessarily stay that way — be prepared for all weather scenarios.
Take care when swimming, especially at west coast beaches. The waves can be powerful. Black sand gets very hot. Surf Lifesaving operates during summer months.
The ocean around Auckland is unpredictable; treat it with respect. Wear a lifejacket when boating, fishing and enjoying water sports.
Kauri dieback disease is a serious problem in areas of native bush. Observe all signs to clean shoes and refrain from entering closed areas. Much of the Waitakere Ranges region is closed to help prevent extinction of these ancient and iconic trees. Check which parts are open before venturing out.
Auckland has so much to offer — be sure to get outside the city to explore the nearby natural landscape and beaches.
Read Part One.