Bizarrely, the train route that boasts postcard vistas of the Mediterranean plunges underground shortly before entering Monaco, so we arrive disoriented in a mythic purgatory between two vast, more familiar lands. Exiting aboveground, we discover that we are in fact significantly higher than sea level. Almost all of Monaco on display from this vantage point and yet, because of the peculiar geography, France beyond is not visible at all.
Most of Monaco has been built on the crescent-shaped mountain range rising sharply from a single bay. This gives the entire area the shape of an amphitheatre, and Port Hercule — the superyacht playground — is the stage. It's at once grand and compact, proud and insular: a universe contained within 2 square kilometres.
Arriving in the morning, the aroma of fresh French pastries permeates the streets of Monte Carlo. By lunchtime, it's impossible to explore the Old Town without being tempted by the delicious smells of Italian pastas and seafood. Monégasque cuisine borrows the highlights from its neighbours' recipe books, and the result is a plethora of fine restaurants with delightful twists on well-known French and Italian tastes.
This mix of cuisine says as much about politics as it does about taste buds. In many ways, the idea of a city-state seems like a quaint relic from a past age: major city-states like Venice have long since been subsumed into their larger neighbours. However, were it not a city-state, the billionaires' playground we know as Monaco today could not possibly exist.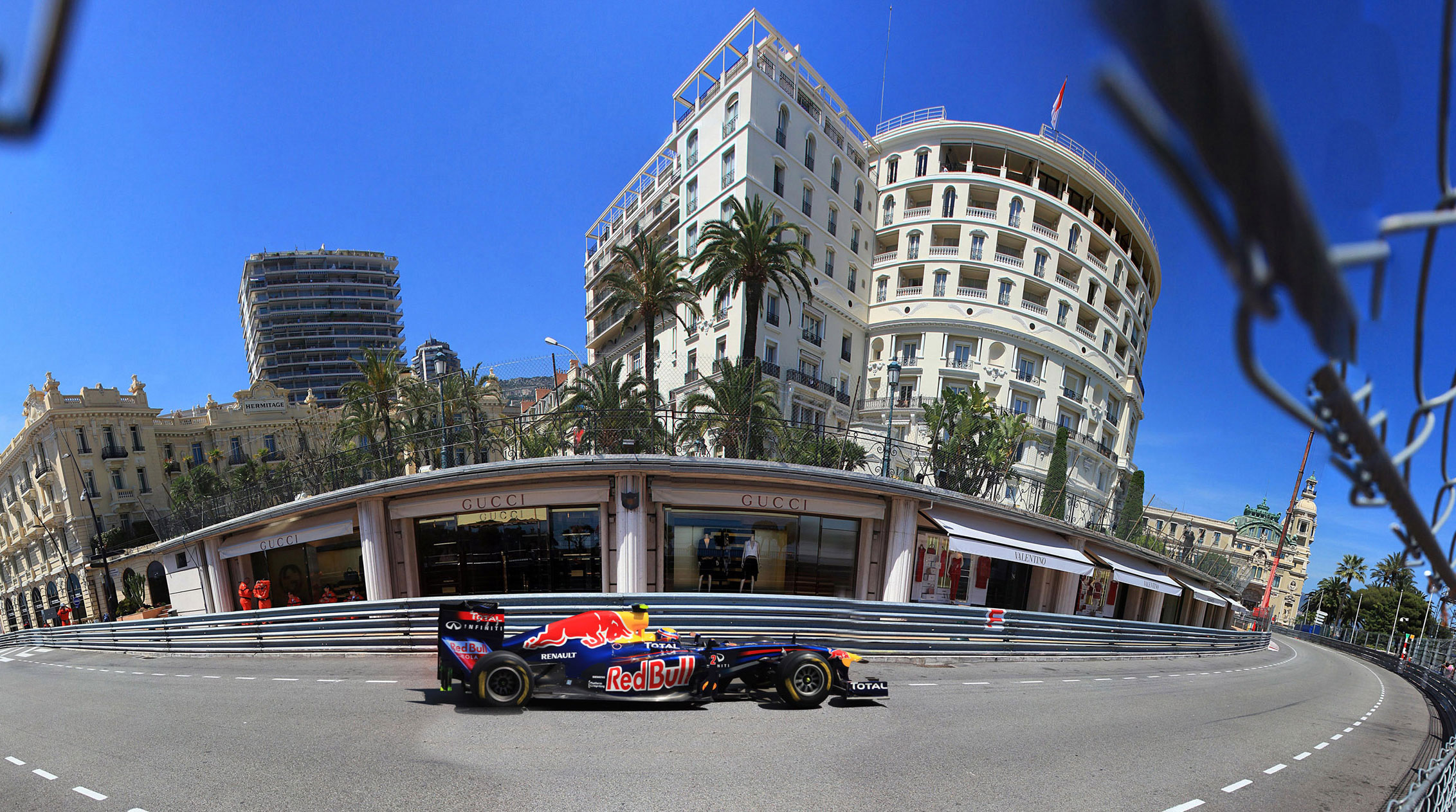 Its political isolation and perceived geographic separation from Europe has created a world often compared to Las Vegas or Macau, characterised by fast cars, high rollers, beautiful women and an unwavering dedication to pleasure and entertainment. This attracts money — lots of money. It's no coincidence that the number one souvenir is not something purchased with a Monégasque Euro, but the coin itself. Or better yet, a chip from the casino.
However, where Las Vegas and Macau have long since succumbed to the tourist tack of bright lights, plastic and silicone, Monaco thrives on elegance and glamour. Its pièce de résistance, the famed Casino de Monte-Carlo, still has a strict dress code requiring a jacket and dress shoes that ensures a thoroughly classy experience. No marauding bachelor parties here.
Outside the casino, perfectly landscaped grounds create a sort of tropical Versailles. In the centre of a fountain, Anish Kapoor's space-age Sky Mirror sculpture is assimilated within its surroundings, reflecting either the sky or the casino, depending on which angle we're looking from.
Monte Carlo is Monaco's best known district, so it's logical that to most of the world, Monaco is synonymous with the casino. But Monte Carlo is only one of four main neighbourhoods, and any traveller would be remiss to visit Monaco without exploring what the other quartiers have to offer.
Its political isolation and perceived geographic separation from Europe has created a world often compared to Las Vegas or Macau, characterised by fast cars, high rollers, beautiful women and an unwavering dedication to pleasure and entertainment.
Monaco Ville is the oldest district. With cobbled streets and labyrinthine alleyways, it's the archetypal European old town. Occupying a 141 metre tall monolith known as The Rock of Monaco, this area is the entire reason for Monaco's existence — its sheer cliffs have offered inhabitants extraordinary natural protection from sea invasion for more than 800 years. Monaco Ville is home to the remarkable cathedral and the royal palace. This part of town offers both an insightful glimpse into the deep historical traditions of Monaco and panoramic views of the Mediterranean and Port Hercule.
But for many, the most unexpectedly wonderful part of Monaco Ville is the Oceanographic Museum. Undoubtedly the best aquarium in Europe, the museum was directed by eminent oceanographer Jacques Cousteau for many years. Inside are more than 4000 species of sea creature, but perhaps appropriately, this architectural wonder is most impressive when seen from the sea. Its towering façade rises from the sheer cliff face, unmistakable in any postcard of Monaco viewed from the water. The two grandest pillars stretch halfway down the cliff like great claws, making both rock and building appear higher, mightier and more imposing.
Pondering Monaco on a map, it appears that the entire coastline is either cliff or marina. So despite the sub-tropical climate, most travellers forfeit their bathing suits in favour of a suit with tails for the casino. But actually, below the Oceanographic Museum at the end of a tight path there are a few tiny, pebbled coves with crystal clear water just beckoning to be enjoyed. I'm certain I am not the first visitor to swim here in my underwear, forsaking my dignity for a refreshing ocean dip.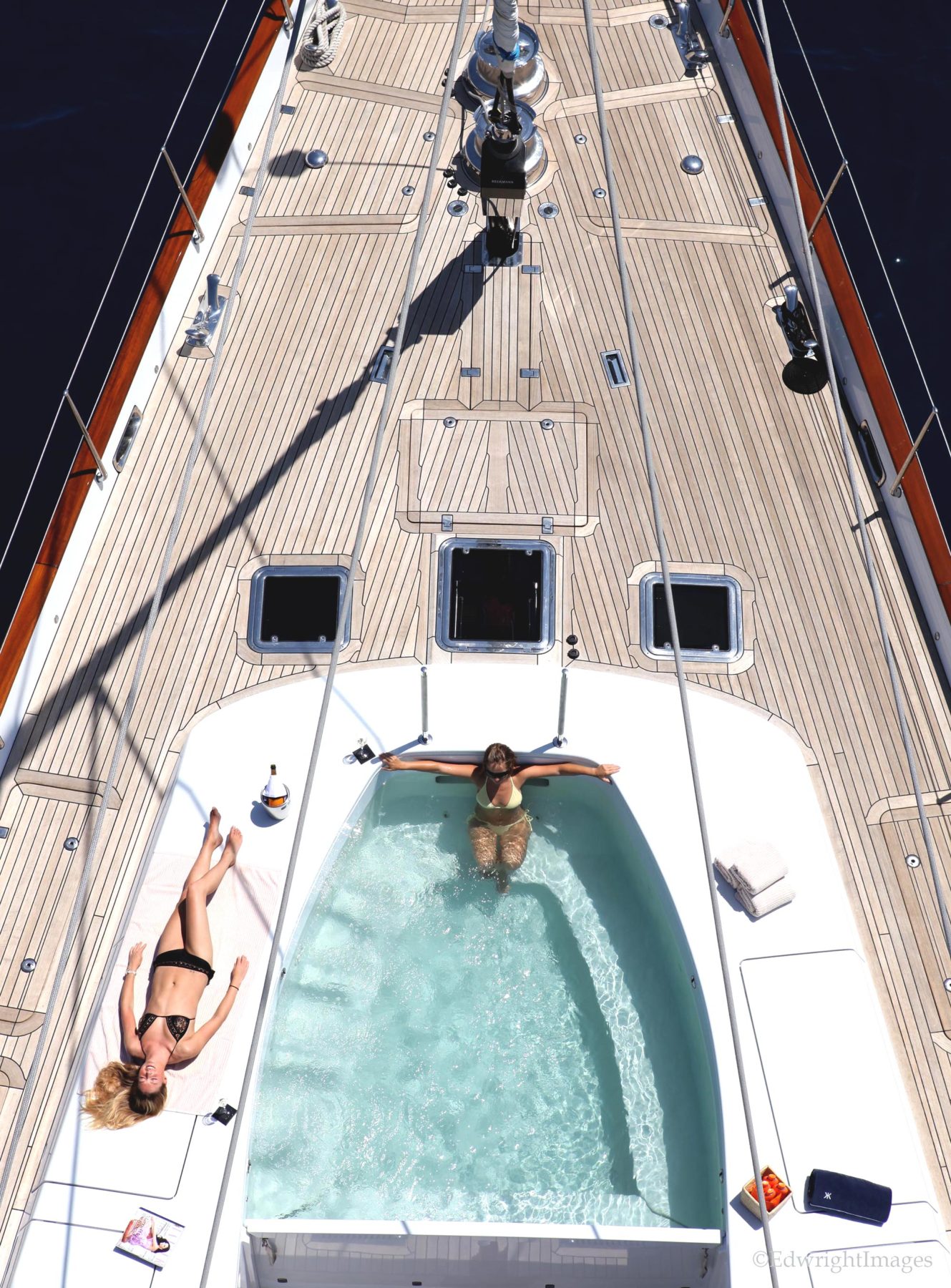 From the coves it's easy to walk back around the base of The Rock to Port Hercule. A short stroll brings us to a long jetty where locals steal a lunchtime swim, briefcases and business suits carefully placed on the bleachers behind them. Just metres away sit scores of the most extravagant superyachts on the globe.
It's a charming dichotomy that I find myself struck with as I walk back through La Condamine towards the underground train station. In an entirely urban country preoccupied with decadence and luxury, the one pleasure most attractive to its occupants on a scorching summer afternoon still comes from an encounter with nature as timeless as the Earth itself.