Chile's Most Scenic Hiking Trails
Chile's vast and mountainous terrain offers spectacular trails that can be enjoyed by beginners searching for a scenic view through to expert hikers looking for a challenge. An unusually long and narrow country — stretching over 4000 kilometres from top to bottom and around 170 kilometres wide, Chile is often divided into three distinct regions: Northern Chile, the Central Valley, and Southern Chile. Each boasts its own distinct climate and weather pattern.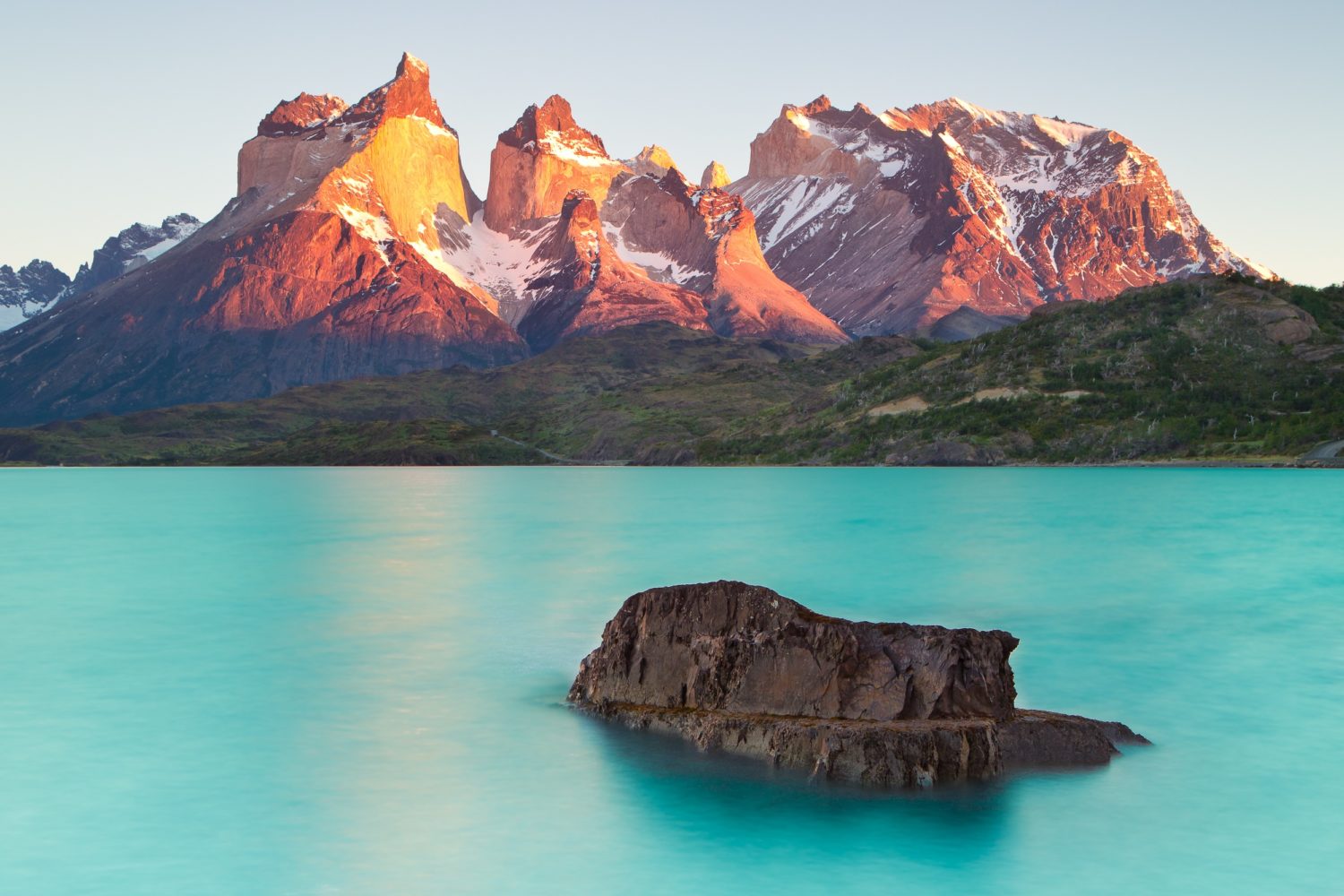 Northern Chile
Northern Chile, which is home to the Atacama Desert, sports a hot, dry climate with soaring altitudes. Hikers preparing to summit Everest often hike in the Atacama for altitude training, which is testament to the difficulty of the desert's trails. However, the Atacama can certainly be tackled by beginners going on day hikes and relaxed walks. The clear night skies of Northern Chile allow for spectacular stargazing.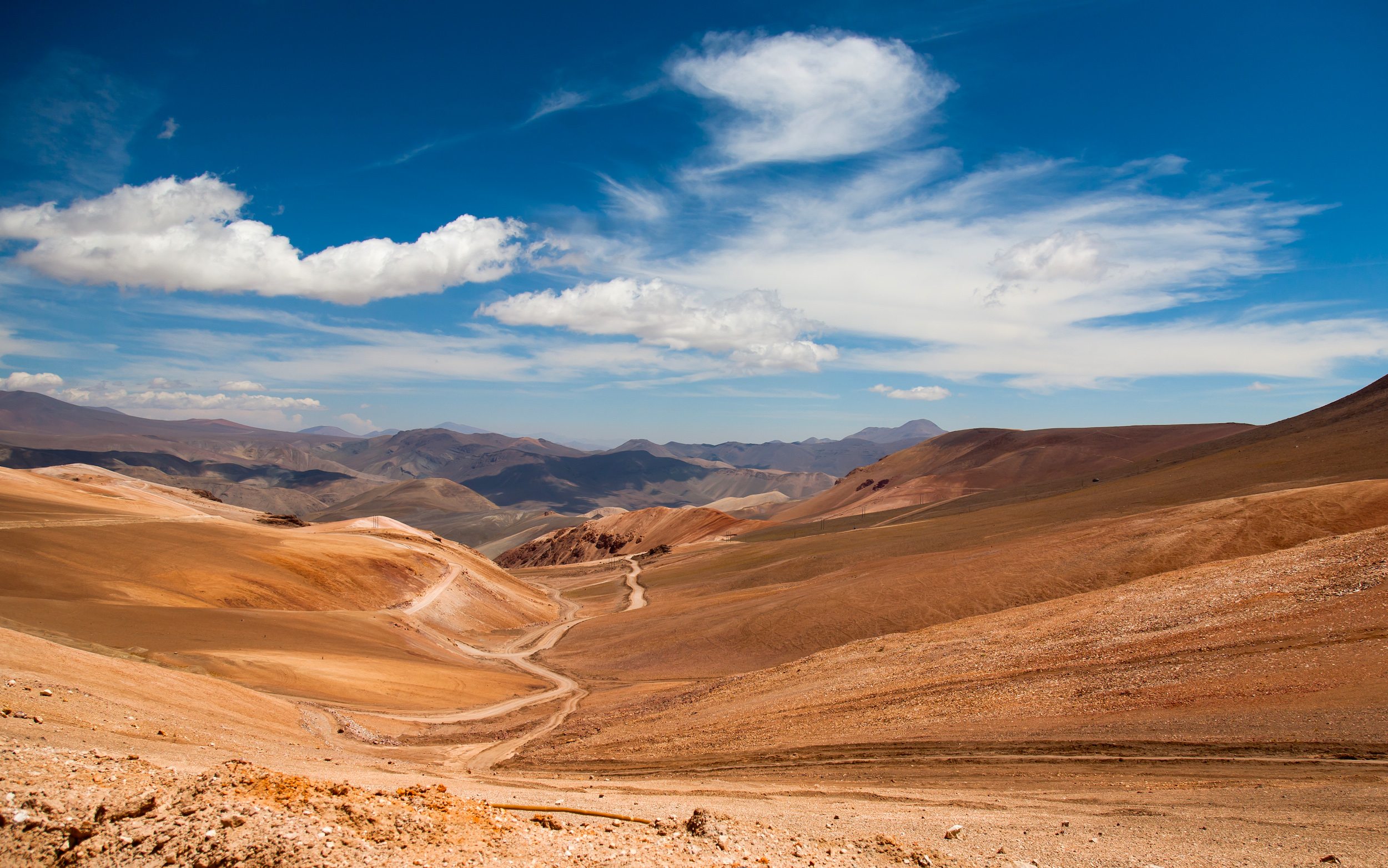 Atacama Desert | 1 Day Hike
San Pedro De Atacama offers hiking options ranging from several days to half-day hikes. For a shorter trek, explore El Valle de la Luna (Moon Valley), named for its striking resemblance to the moon's terrain. Situated about 13 kilometres from San Pedro de Atacama, the soaring spires of rock formations make visitors feel as if they're on another planet.
Starting point: 13 kilometres west of San Pedro de Atacama (buses can drop-off at the starting location).
Finish point: The Three Marias, or the highest part of Valle de la Luna.
Hike length in kilometres: Approximately 5.2 kilometres.
Difficulty level: A relatively easy hike suitable for beginners.
The Central Valley
Chile's Central Valley is known for its wineries and relatively easy hiking trails. El Morado Glacier, which dates back to the Ice Age, and Ojos del Salado, a beautiful mountain in the Andes, offer particularly gorgeous views of the Central Valley. Both are located in Cajón del Maipo and showcase the extreme beauty of the region. This is also the birthplace of Chile's most famous poet, Pablo Neruda.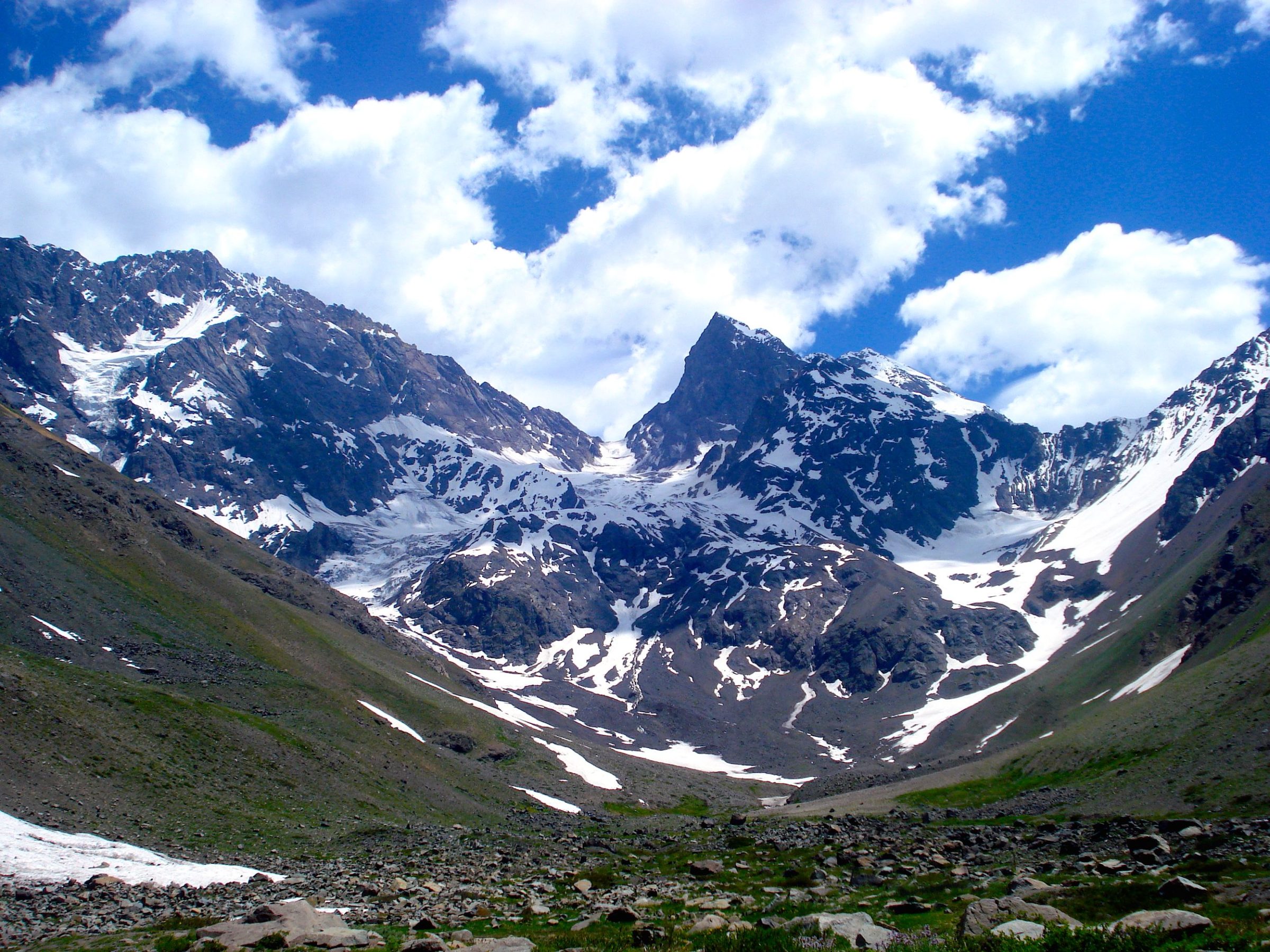 El Morado Glacier | 1 Day Hike
Trek to El Morado Glacier with a local guide and discover the flora and fauna, the stunning multicoloured rock formations, and slip into the evening sampling the region's famous wines, such as Carmenere.
Starting point: Valle de Las Arenas.
Finish point: El Morado Lagoon (with stunning views of El Morado Glacier).
Hike length in kilometres: Approximately 18 kilometres.
Difficulty level: Trekking to see El Morado Glacier includes a steep increase in altitude. Due to the altitude variations and the uphill nature of the hike, it's recommended for moderate hikers or beginners in good physical shape.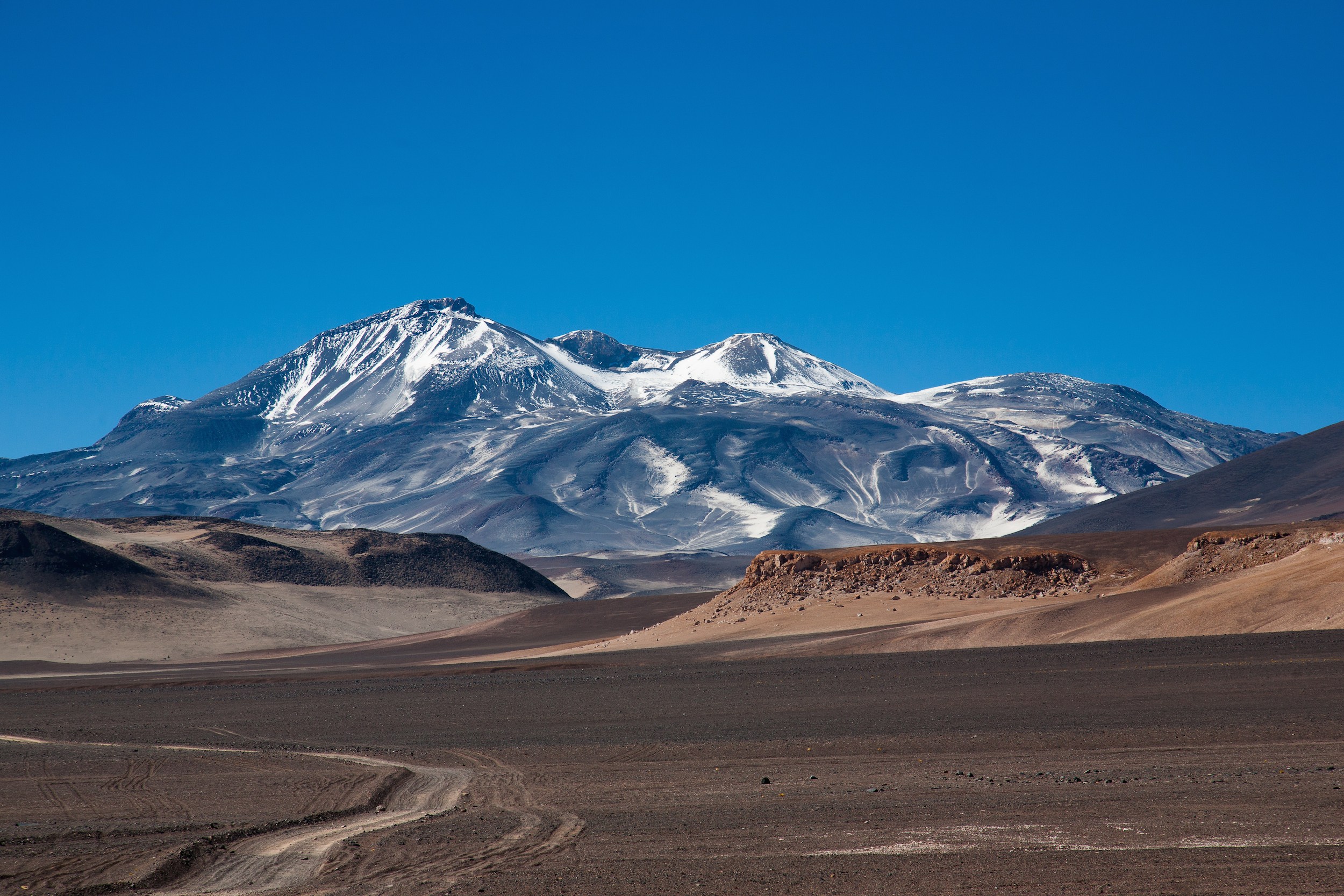 Ojos del Salado | 1 Day Hike
Ojos del Salado is the world's highest volcano at 6890 metres high and is also the second highest mountain outside the Himalayas. Hikers can scale the peak in a single day and spend time in the thermals baths at the foot of Laguna Verde before returning.
Starting point: Refugio Atacama, Campo Base Ojos del Salado Copiapó.
Finish point: Laguna Verde (4400 metres) or Refugio Tejos (5800 metres), depending on the altitude wanting to be reached. Both offer refugios (mountain lodges) along the trail.
Hike length in kilometres: Hike length varies depending on preference, but plan to spend 7–9 hours on the hike to the summit.
Difficulty level: The prolonged length of the hike combined with the terrain and altitude shifts mean this is best suited for a moderate to skilled hiker.
Southern Chile (Patagonia)
Patagonia is home to one of the world's most famous national parks: the spectacular Torres del Paine. The 2400-square-kilometre area comprises glaciers, mountains and lakes in a complex series of inlets and islands. It is Chile's most popular hiking location and features two main trails: the W trail and the O circuit.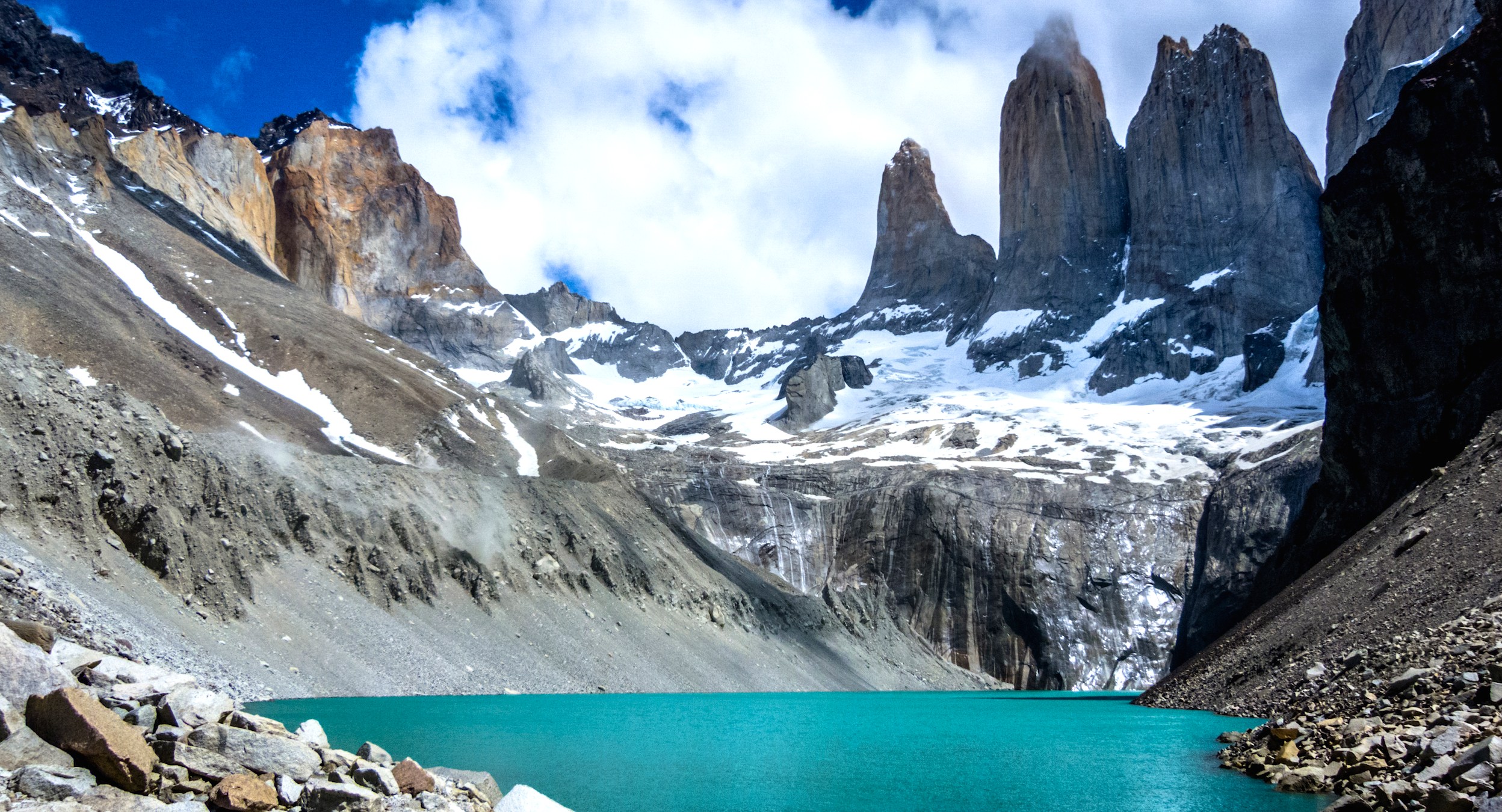 The W Trail | 5–6 Day Hike
Hiking the entire W — one of the world's most popular trails — takes approximately six days, meaning it's necessary to camp or book the trail refugios well in advance. Hikers should be prepared to witness guanacos, or Chilean llamas, rapidly changing weather, and breathtaking scenery. Local guides encourage hikers to camp, as it's the most authentic way to experience Torres Del Paine.
Starting point: Camping Central.
Finish point: Camping Paine Grande.
Hike length in kilometres: 69 kilometres, but it's important to note that the terrain is not flat.
Difficulty level: The W trail is physically challenging, so tackling the entire W is best suited for experienced hikers. Guides offer 3–4 day excursions that are much less demanding.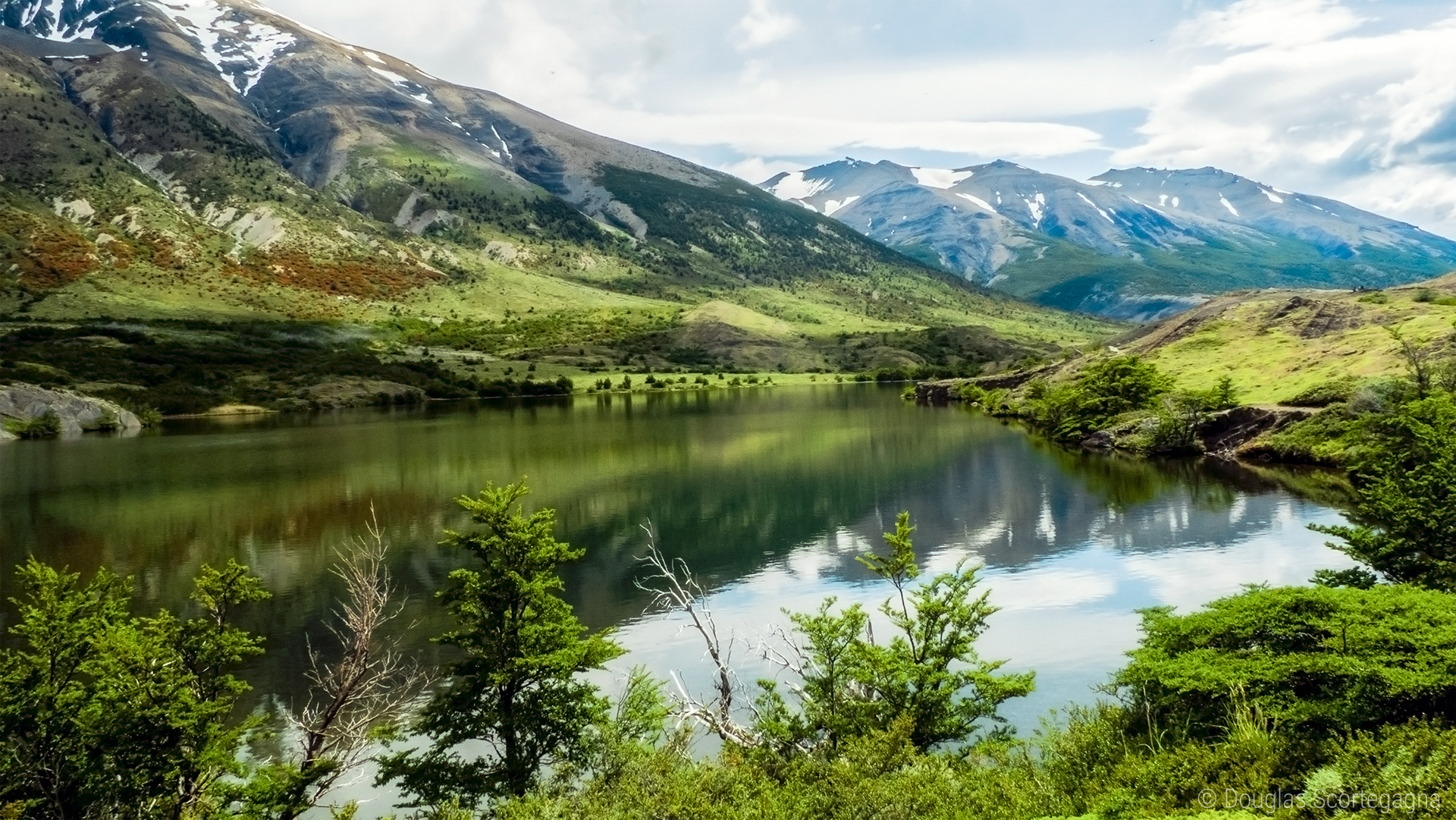 The O Circuit | 8–9 Day Hike
The longer O circuit can be hiked in about 8–9 days. It is the same route of as the W trail, only it loops round to form a circle around the base of the Cordillera del Paine, passing through beautiful, remote scenery. There are fewer refugios along this route (and fewer people) so camping is highly recommended. Just as with the W, make sure to take in the sight of the ancient Glacier Gray, as well as the natural rock formations of Torres Del Paine and Los Cuernos. Look out for the majestic condor, Chile's national bird.
Starting point: Take a bus from Puerto Natales to the Torres Del Paine park entrance.
Finish point: Hotel Las Torres.
Hike length in kilometres: About 125 kilometres.
Difficulty level: The O is a longer version of the W and is likewise extremely physically demanding. It's recommended that experienced hikers tackle this trek, or those that are very physically fit.
How To Do It
While it's possible to hike in Chile alone, it's recommended to seek out a local guide to help plan multi-day hikes. Hiking with a local expert who knows the terrain and who explains the history and culture of the area makes a good hike an unforgettable one. LocalAventura, an online platform for booking authentic, local and cultural tours in Latin America, makes finding these local guides easy.
When To Go
Atacama is a year-round destination, though it's best to visit during the Chilean summer/autumn (December to June) to avoid the busy season. For those exploring the Central Valley and El Morado Glacier near Santiago, the shoulder seasons of spring (September to November) and autumn (March to June) are the most comfortable.
Torres Del Paine receives the most visitors in summer (December to March) causing some tourist congestion on the trails. Visiting in spring (September to November) usually means fine weather and fewer people.
Certain areas have 'no hike' periods due to inclement weather, so identifying no-go dates is a must before booking flights or overland transport.

ESSENTIAL INFORMATION
Refugios that feature along the trails often need to be booked 4–6 months in advance — planning ahead is essential. 

If hiking alone, bring paper maps, compasses and extra food and water. Digital maps i.e. Google Maps on cell phones are no good if the battery dies.
Renting a car is recommended for those who really want to explore Patagonia beyond the popular hiking trails. The use of a car will allow visitors to drive to different sections of the park in order to explore day hikes, such as the trail circling the base of the Torres.
USEFUL LINKS
http://www.torresdelpaine.com/
https://worldjourneys.co.nz/destinations/south-america/chile/