Recuperation Retreats
Most of us live in a world where the monotony of the working week drums its repetitive tune into our constantly moving limbs by day, while the same pressures weigh us down in our sleep at night. It is no surprise then that the mind and body often get a little ragged around the edges. The outward appearance is often the first aspect of ourselves that we pay attention to when things start to slide. Here we look at some exceptional wellness retreats from around the world, highlighting their distinguishing features of design and philosophy, as well as their characteristic health and spa treatments.
Backstage Hotel Vernissage | Zermatt, Switzerland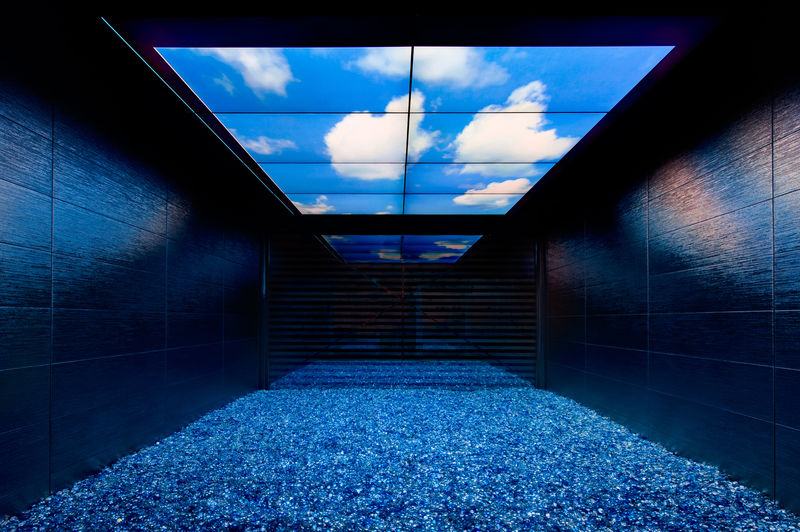 Backstage Hotel Vernissage rests in the idyllic Zermatt — a car-free village surrounded by some of Switzerland's highest and most famous peaks. Renowned for its climbing and skiing, the visitors have long come to Zermatt to really get away from the chaos of city traffic while still having plenty of options to socialise. Owner, Heinz Julen, has stamped his own distinctive mark on The Backstage Hotel, with its architecture and every piece of furniture designed personally by him. Its unique cube lofts that make art a part of living, while deluxe double rooms combine a free standing bathtub with spectacular mountain views, and all guest rooms are designed to maximise relaxation. The hotel's exclusive creation-story package offers the ultimate physical and mental replenishment. This seven-day wellness extravaganza involves seven days of treatments inspired by the different stages of creation described in the Bible. It incorporates bathing, saunas, music, visuals and the sounds of nature to represent the different stages of the Earth's and humankind's creation — promising a uniquely symbolic and rejuvenating experience, regardless of one's beliefs. Although relaxation is at the centre of any stay here, the hotel caters to all aspects of enjoyment and relaxation, with its own library, a variety of wellness areas, an art gallery and design shop, a cinema and a sports shop. There is also a bar where one can enjoy homemade tea and cakes, or go for a cocktail and wine before a night of not quite so relaxing, clubbing.
---
Bota Bota, Spa-Sur-L'eau | Montreal, Canada

Bota Bota, a floating spa, is anchored in the Old Port of Montreal on the Saint Lawrence River. Its simple outside appearance is deceiving. On stepping aboard the historic converted ferry boat, there is a world of relaxation waiting. The spa boasts five decks, river-view saunas, a eucalyptus steam bath, outdoor whirlpool baths, relaxation areas, terraces, a garden and a Michelin-starred restaurant. Pilates and yoga classes are also available. Along with this range of facilities, Bota Bota offers many luxurious treatments, including facial and body treatments, manicures and pedicures. Their signature massages are inspired by Californian, Swedish and Thai yoga techniques, as well as having Japanese, Chinese and Polynesian influences. Along with the hypnotic movement of the water below, music is an important element of the Bota Bota massage experience. A composition of 37 musical works accompany the therapist's movements perfectly. For a concert-like atmosphere, clients are also able to choose a live harp option, making this an even more transcendental experience.
---
The Brilliant Resort & Spa Chongqing | Chongqing, China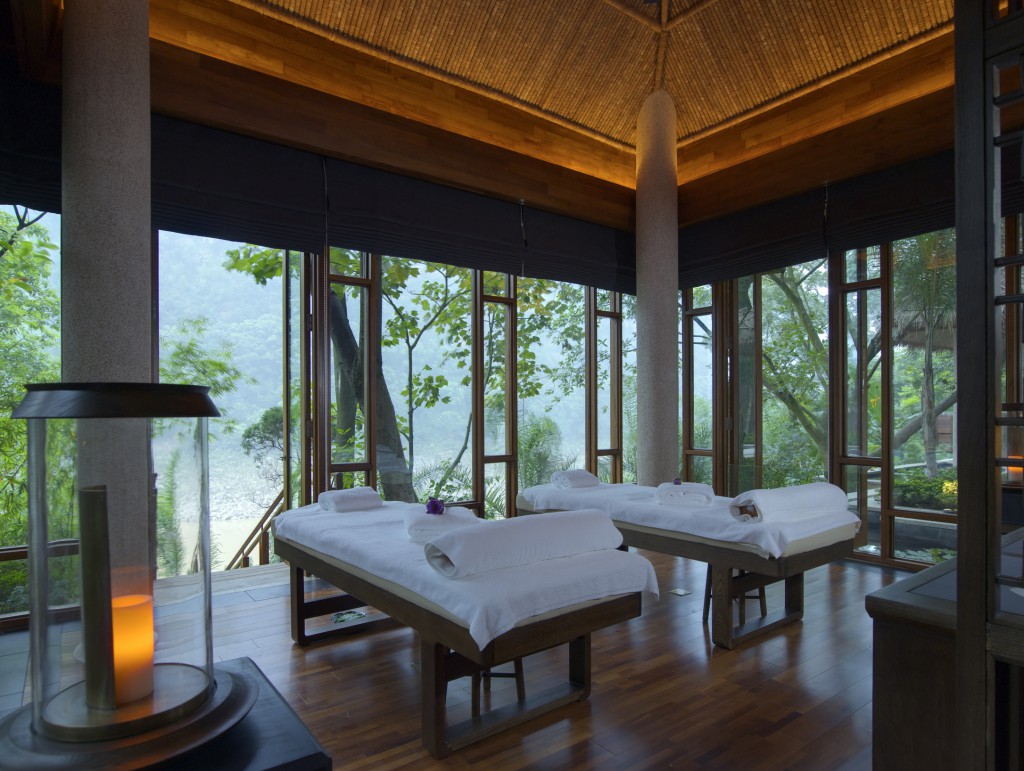 This spa is set in the picturesque ruins of hot spring temples built during the Qing and Ming dynasties, making it a historical resting place as well as a relaxing one. It is not short on luxury, and its treatments incorporate first-class contemporary techniques drawn from around the world. The spa offers 31 spa suites and villas with private plunge pools, hot spring gardens and secluded terraces. There is also a tranquil tea house, a river-view bar with cocktails aplenty, a spa boutique, a gym and a 24 hour butler service. The Chinese and Japanese restaurants on-site create healthy dishes using the finest ingredients, complemented by the vintage wines they have on offer. For those who want to try their hand at creating their own dishes, there is a cooking school. Relaxation practices available range from Swedish massage to Chinese Tui Na, a type of massage therapy that has been used in China for 2000 years. One distinctive treatment on offer is Rebirthing, a form of psychotherapy in which one relives the experience of being born. This is meant to enable people to confront and defeat past traumas and anxieties. Other treatments include Dead Sea therapy and ayurveda. It seems every indulgence and relaxation technique has been thought of, making The Brilliant Resort and Spa Chongquing a great starting place for those in need of a physical and spiritual awakening.
---
California Health and Longevity Institute | United States
The array of health and well-being services at the California Health and Longevity Institute is impressive. The grand, American-style health retreat is well equipped to provide health and well-being evaluations, advice and management in areas of medicine, nutrition, fitness and life balance, alongside luxury spa treatments. The institute's overall goal is "to improve your quality of life and longevity." To achieve this, they believe that it is necessary to focus on the union between mind and body, making realistic steps to healthy living. The institute has a remarkable range of medical staff on hand, working in a variety of areas from dentistry and dermatology to radiology, cardiology and sleep medicine. In addition, they offer a range of alternative medicine treatments. The adjacent Four Seasons Spa has partnered with the institute to provide theraputic treatments with facilities that include spacious relaxation lounges, whirlpools, eucalyptus steam rooms and an outdoor serenity pool. The spa also offers a notable assortment of massage options, including Maternity, Thai, Shiatsu, Reflexology, Reiki, Syncrossage and Tranquility massage. Few places offer such a comprehensive array of health and wellbeing treatments under one roof, let alone amid such a lavish comfort.
---
Ananda Spa | Uttarakhand, India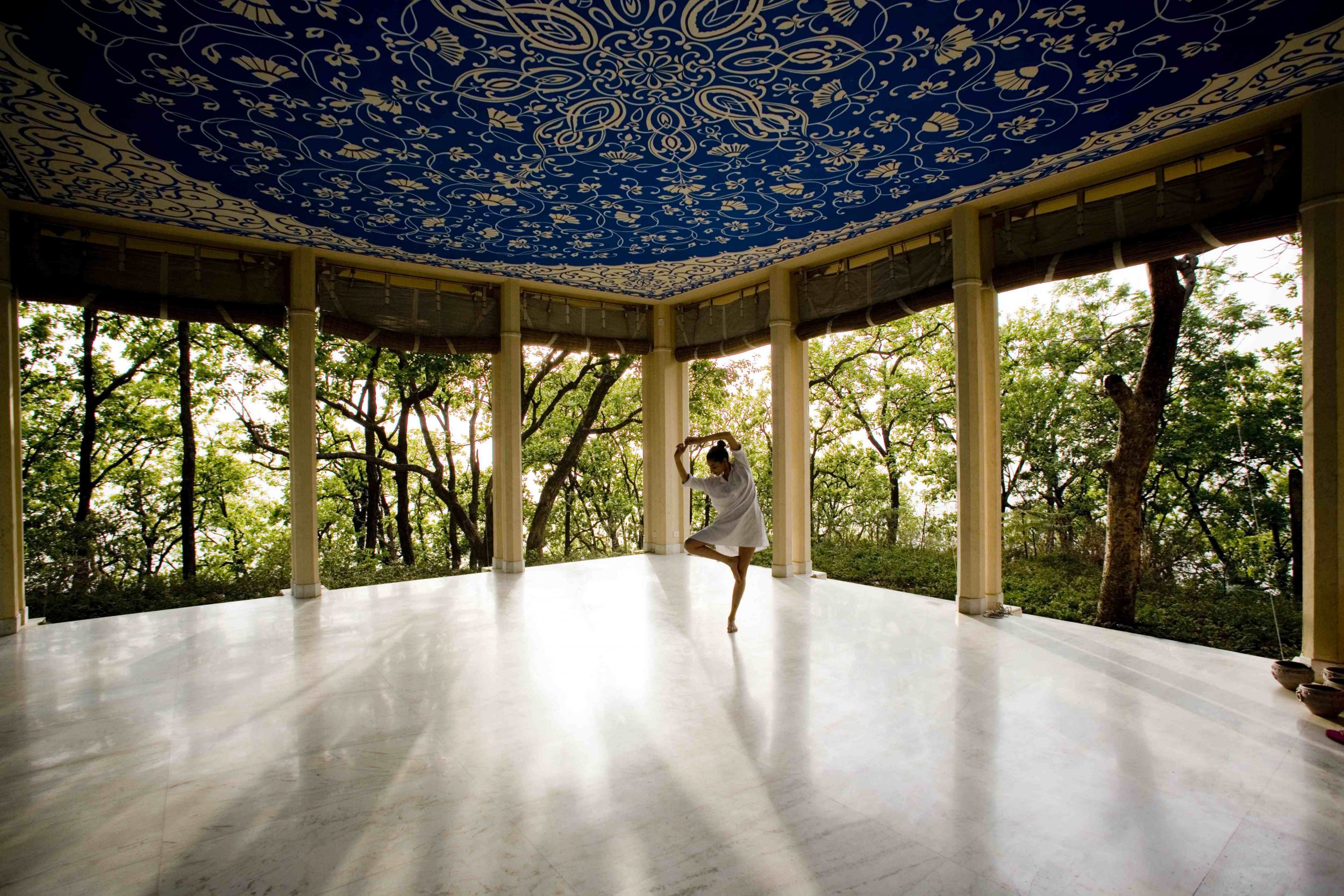 Ananda Spa's main ambition is to help visitors find a harmonious connection between the physical and mental aspects of themselves. The site definitely has an impact on the senses, as the elegant design of the spa complements its stunning natural setting and backdrop of the lower Himalayas not far from Nanda Devi National Park. In addition to spacious rooms and panoramic views, Ananda Spa has exceptional facilities that include an outdoor lap pool, a high-tech 16-station life-cycle gymnasium, a restaurant serving only fresh and natural foods, and a tea room. Centred on the traditional Indian practices of ayurveda and yoga, Ananda Spa merges ancient treatments and innovative spa technology with European holistic health practices. Qualified nutritionists, physicians, and spa therapists come together to offer a rich variety of treatments at the spa. Therapies are carefully considered to match the health requirements of individuals, many of who focus on de-stressing, detoxification, cleansing, deep relaxation, anti-ageing and weight loss. Massages available include ayurdevic, Swedish, Earth Stone, Tibetan, Aromatherapy, Deep Tissue and Thai massage. The spa also offers fitness activities and guidance, yoga, meditation and healing sessions, beauty therapy, manicures, pedicures and Hopi ear candle procedures. With its healing natural environment and first-class comfort, Ananda Spa is the ideal place to rejuvenate the body and spirit.