How did the loss of your brother, Alan, at a young age to leukaemia shape your life and what you have achieved since 1969?
 I think it's shaped me in two main ways — firstly, it's given me the feeling that I need to live two lives — one for me and one for him, which is perhaps why I'm always trying to cram in so much! And secondly, I think it made me a lot more independent as a person. When Alan died I was left with just the company of two much older sisters and they wanted very little to do with me (or I them!) so I learned to do a lot of stuff by myself and make my own entertainment. I should add that I love both my sisters dearly and these days we are very close.
In 2009 you became the first person to run New Zealand's seven mainland Great Walks in seven days? What did that achievement tell you about yourself?
 It told me that I was capable of way, way more than I'd ever believed possible. It proved to me that ordinary people CAN do extraordinary things and has fuelled my confidence to take on ever-bigger goals in the years since. It also taught me that I had depths of resilience and determination that had hitherto kept themselves well hidden from both the wider world and myself.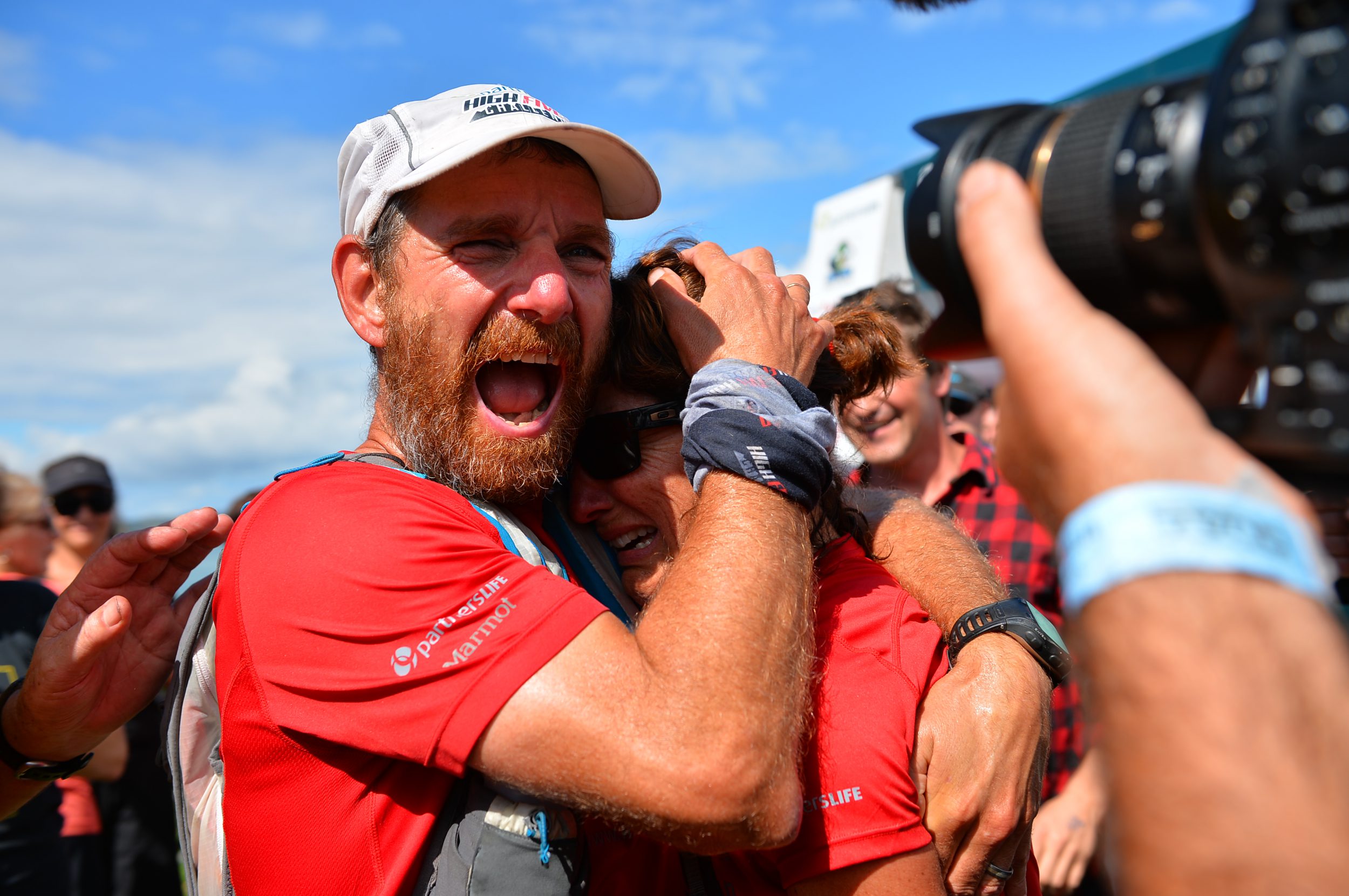 What do you consider to be your greatest achievement from a purely physical standpoint: the High Five-O Challenge or something else?
Yes, without doubt the High Five-O has been my biggest physical achievement. It took me to the very limits of my capabilities. In fact it probably took me beyond those limits as it left me pretty broken — physically, mentally and emotionally — for well over a year afterwards.
Your devotion to long distance, and off-road, running has a long association with charities that has netted over NZ$800,000 for various worthy causes. Do you love running for it's own sake or is it now so intertwined with causes and charities that they are now inseparable?
I love running for its own sake still. Or more accurately I love trail running for the places it takes me and the people it introduces me to. That said I can't imagine taking on a big running challenge and not doing it for charity as this multiplies the rewards and satisfaction exponentially.
What does your current battle against Chronic Fatigue Syndrome — and the '100-Day Non-Running Streak for Mental Health' — mean for a man who has built his life and reputation around continually pushing his body to the absolute limit?
It means accepting that I'm not unbreakable, which I was guilty of having come to believe. It means learning to be content to do less and live life at a slower pace and in a more mindful way. Like trying to teach an old dog new tricks, this doesn't come easily!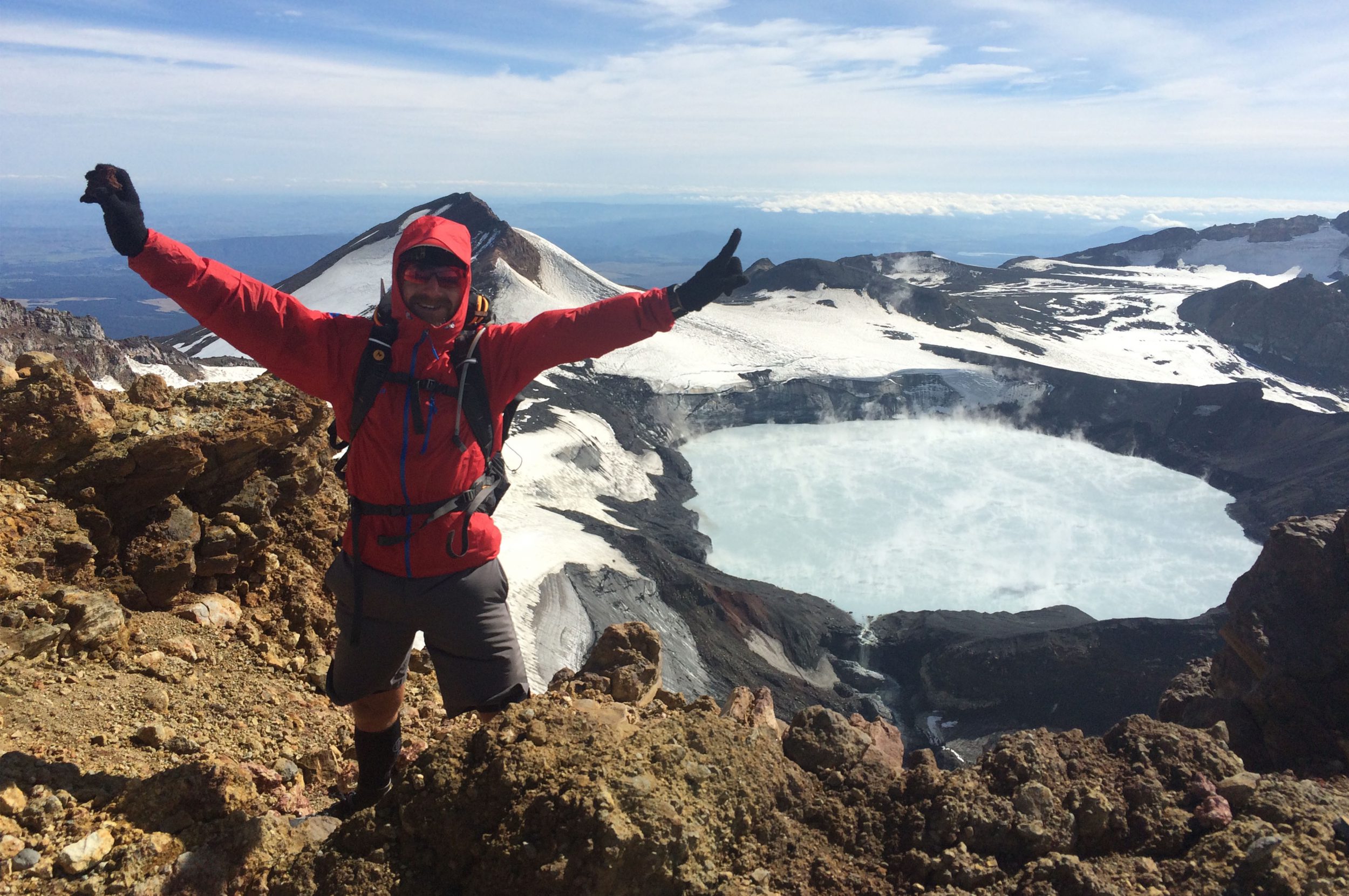 What has happened to your sense of being since the onset of Chronic Fatigue Syndrome?
My sense of identity, which was caught up in the idea of being an unbreakable runner, was severely knocked. But in many ways it's been a good experience to go through as it's taught me that I am "who I am and everything I do", not just "what I run". I'm still passionate about my running but I think in future it'll co-exist with other important things in life a little more comfortably.
In the course of your running career, you have attracted other 'ordinary people' to the world of off-road running. Are your greatest achievements therefore measured in kilometres run and peaks conquered or the inspiration that you have provided for others?
A few years ago I'd have said it was about knocking off the numbers and the goals, because when I started on this journey I never imagined that I'd be capable of inspiring anyone. But now that I receive so much feedback from people telling me how I've helped them or inspired them, then it's definitely this that I hope will be my legacy.
How has your movie FIFTY been received by the community?
I'm pleased to say it has been a resounding success. We've had feedback from literally hundreds of people who have found it moving and inspiring and even "life changing". To me that matters more than the reviews by the so-called 'expert critics' (who also love it!) because the film was, first and foremost, conceived as a way of inspiring people to chase their own goals, get active in the outdoors and have a greater appreciation for how they can manage their own mental wellbeing.
What has your journey so far taught you and what are your plans for the future?
I guess my journey has taught me that we only get one chance at life and at some point during our time on this mortal coil we have to throw caution to the wind and throw ourselves headlong into making our dreams a reality, without any concern for might happen if we fall short of our goals. In short, it's taught me that to "feel the fear and do it anyway" is the most rewarding thing one can do in life.
As for my future plans… they continue to be built around using my passion for long-distance trail running as a way of doing some good in the wider world. My next project is called 'Chasing The Dragon' and will see me team up with a good friend to attempt a complete circumambulation of Wales — all 1,700 kilometres of it — in just 26 days. This will take place in May 2017 and will once again be used to raise funds for mental health charities on both sides of the world.