Back to the Future: Lima's Central Restaurant and Mater Initiative
What happens when scientists, anthropologists, geographers, chefs, artists, photographers and videographers are thrown into the Amazon jungle to fend for themselves? It's a question that Virgilio Martinez, head chef of Central — a leading Peruvian restaurant that has catapulted the country onto the world cuisine map — can certainly answer, as a project unfolds that takes diners through the centre of the Earth.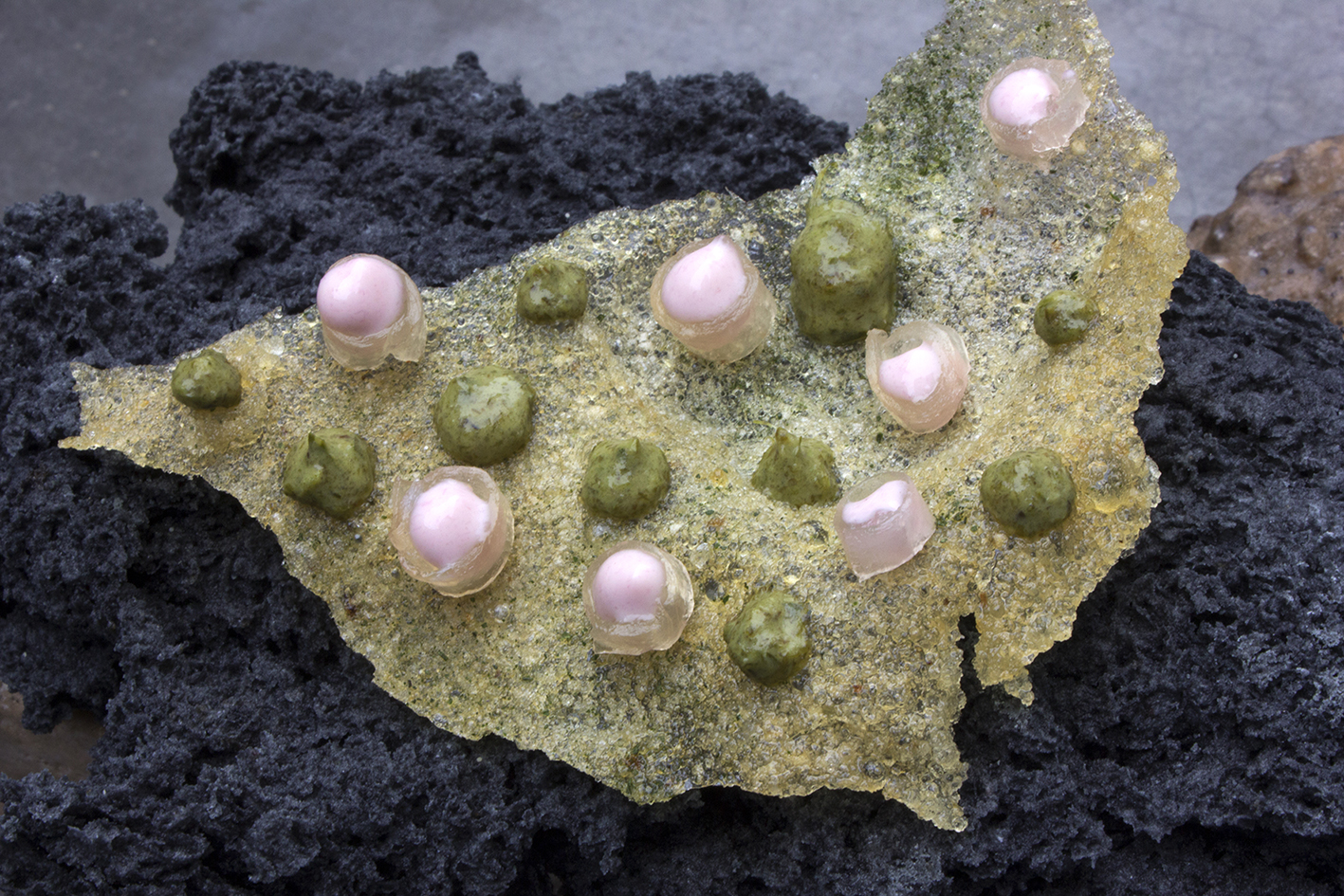 A love for travel ignited the fire within Virgilio Martinez, a Peruvian chef dubbed "the new star of the Lima gastro sky" by Marie Claire magazine. A star indeed, fused in the pressure of the dangerous Lima of a decade ago; its raw terrorism and crime. An escapist, Martinez found his haven skateboarding and spending time at the beach, before deciding he had to see the world. He soon discovered that cooking was an easy way to travel — finding a job was almost guaranteed. Thus, at the age of 18, Martinez began his orbit through the culinary skies of Canada, Singapore, New York, Colombia, Spain and Germany, eventually finding his way back to Peru to shine brightly at home in Lima.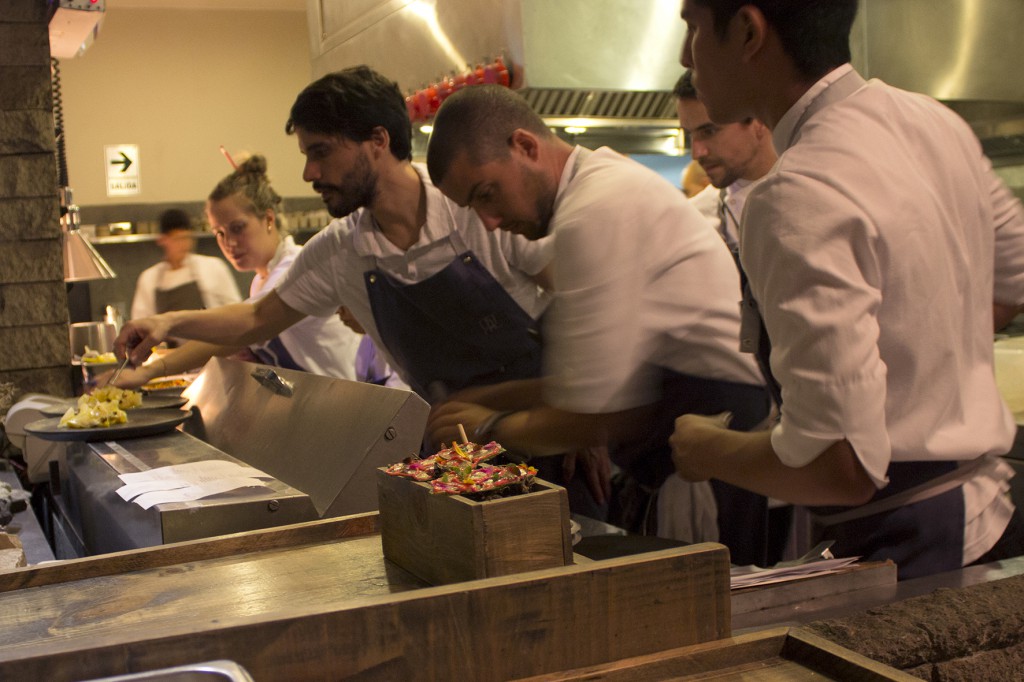 Virgilio recalls how his inspiration erupted nine years ago when he returned from his travels, passionate about his country once more: "I came back to Lima and spent one year travelling everywhere in Peru: the Andes, the jungle. So I came up with the idea with my team — how can we bring all these amazing landscapes to our restaurant experience?" The result: ingredients for Central's cuisine are sourced from the diverse Peruvian ecosystem. The highs and lows of the landscape — from up in the Andes to deep within the Amazon jungle, and dipping below sea level — are brought to the plate, the earth's vertical climactic zones foraged and made ready for consumption.
All this is achieved through the Mater Initiative, a research organisation that is an extension of Central and the driving force behind its menu. Mater sees a team of specialists head out on field expeditions to collect new ingredients to experiment with in their testing kitchen, in the quest to bring new discoveries to the plates of Central's guests. The group of modern-day hunter-gatherers comprises scientists, geographers, anthropologists, artists, photographers and videographers, all of whom are inspired by nature but bring a diverse range of perspectives to each project.
For Martinez, foraging is not just another trend devoid of soul, lost to the fashion lingo of the food industry. It is a lot more than that: "The thing is, you know, nowadays everybody talks about 'back to the roots' and cooking with nature… but the best way to connect with nature…is with knowledge. And you know, we need this knowledge through people who really have… the sensitivity to understand our backgrounds."
In a world of excessive food packaging and isolation from nature, half of us do not even know where our food is coming from. We simply trudge off to the supermarket and stare at all the options in front of us, slaves to industrial agriculture. Slaves with no escape of course — because although most of us could grow herbs and tend a vegetable garden, it would become a little crowded with millions of people foraging in the local park.
Martinez is very conscious of the direction in which society has been moving, and touches on the way in which power in the food industry is still held by a few leaders with less than ideal ethics. He is quick to admit that on balance, the industry is currently beating those of us who wish for an alternative — but perhaps not 100 per cent. For example, heated debate over genetically modified organisms (GMOs) has been rife since the late 1990s. When protest marches have unfolded across the globe against massive chemical corporates like Monsanto — who in response have rebranded as a 'sustainable agriculture company', no less — then it seems this debate has at least generated some questions with regard to the leadership and direction of the global-capitalist food industry. A poll completed by The New York Times in July 2013 discovered that three-quarters of the respondents felt GM foods were harmful and 93 per cent agreed that all GM products should be labelled, clearly reinforcing the community's desire for accountability.
Ignorance is no longer bliss. In addition to concerns over GMOs, a common issue in non-Western countries is the heavy industrial agriculture operated by multinational corporations, which use up fertile soils and move on. However, despite disturbing changes to the food industry, Martinez is adamant that not all is doom: "It is sad to see [these changes] happening in Lima… in all the capitals of the world. But there are still amazing places in Peru and America that will eventually beat them. Not with negativity or violence, but with ideas, working together and sharing knowledge." Martinez also points out the food industry's questionable ethics are not making their way into the highlands of the Andes: "We still have healthy land and soil that has not been affected; we are still growing things without any influences. The soil is being maintained — it is fertile, it is good."
Fertility and diversity are certainly proving their presence in Peru. To date, the Mater Initiative has identified over 200 new food ingredients. These finds tend to overlap, with discoveries of a species in one locale often being followed by that of a similar species at a completely different altitude or within a different ecosystem, with adaptations specific to that environment. This results in interesting variations in taste and therefore potential use, and makes the categorisation and cataloguing of each species a complicated task — one that is always a work in progress.
Central's current menu, Mater Elevations, is an 18-course tasting extravaganza. The journey begins at 25 metres below sea level in Paita, north-western Peru, with a serving of frogfish and deep water algae. At 290 metres above sea level, from the Mala district in Lima comes chilled cactus Pink frogfish eggs scattered ball, served in a shot glass on a bed of ice and topped with retama petals. Retama flowers are a recurring feature of the Andes: the colourful beauties decorate the landscape throughout the high altitude climes around Machu Picchu and Cusco.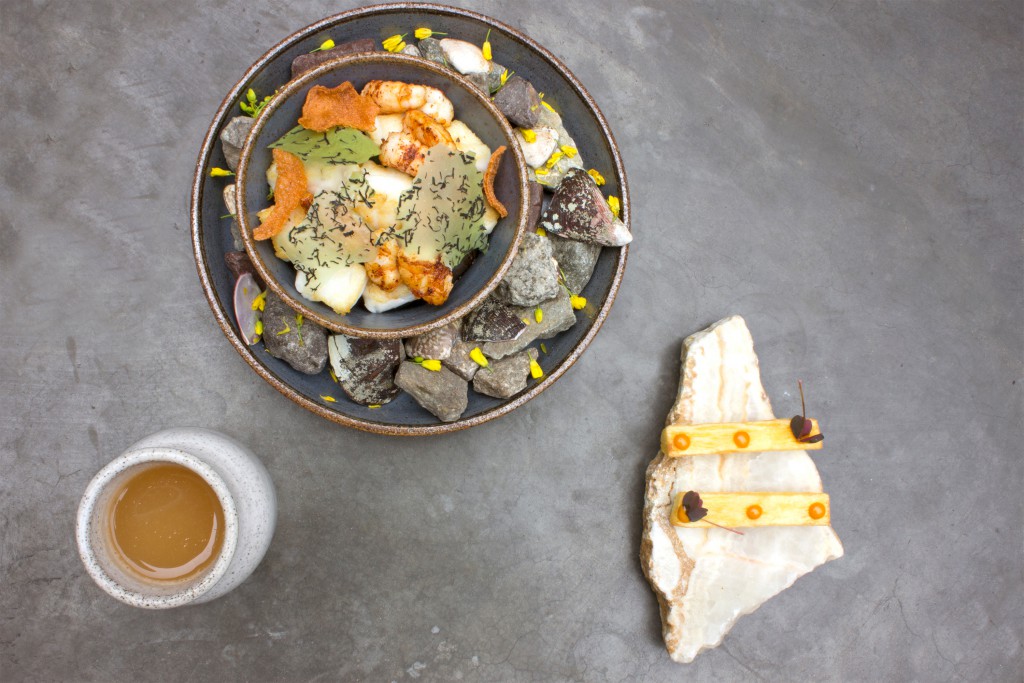 From there, the menu soars to 3900 metres above sea level, with a creation that looks like it has been transplanted from the high Atacama desert. Served in an earthenware dish is a base mixture of raw potatoes and pebbles (only for viewing pleasure, to educate guests about the topography of the desert region). The centre of the dish reveals a flat stone with what looks like smaller skipping stones on top. In fact, these are what Central's guests actually eat: the outer shell of the 'stones' is made up of chaco clay, an edible variety from Acora in the Puno province, while inside is encountered a soft puree of potatoes from the same region. Clay-eating has a history as rich as the minerals found in it, with pre-Incan natives using it to ameliorate the bitterness found in wild potatoes.
It is these little details that make the menu rather special, translating the Peruvian landscape into food arrangements and as such bridging the gap between nature and people. The menu continuously 'dips' and 'rises', an exploration of life in the jungle, high up in the mountains, and everywhere in between. If trekking thousands of kilometres across the Andes on foot does not appeal, then Mater Elevations allows guests to make the journey with their taste buds. Martinez does mention, however, that it is best to come to the restaurant after exploring the region, to truly understand what is being served: "Whenever we have a menu with 18 courses, you see so much produce and it is difficult for us when people have no idea where it is coming from. It is great because you are tasting something you have not tried before and it may be exciting — but we also need to translate this very well. It is not just about something that is unknown… it has to be understandable."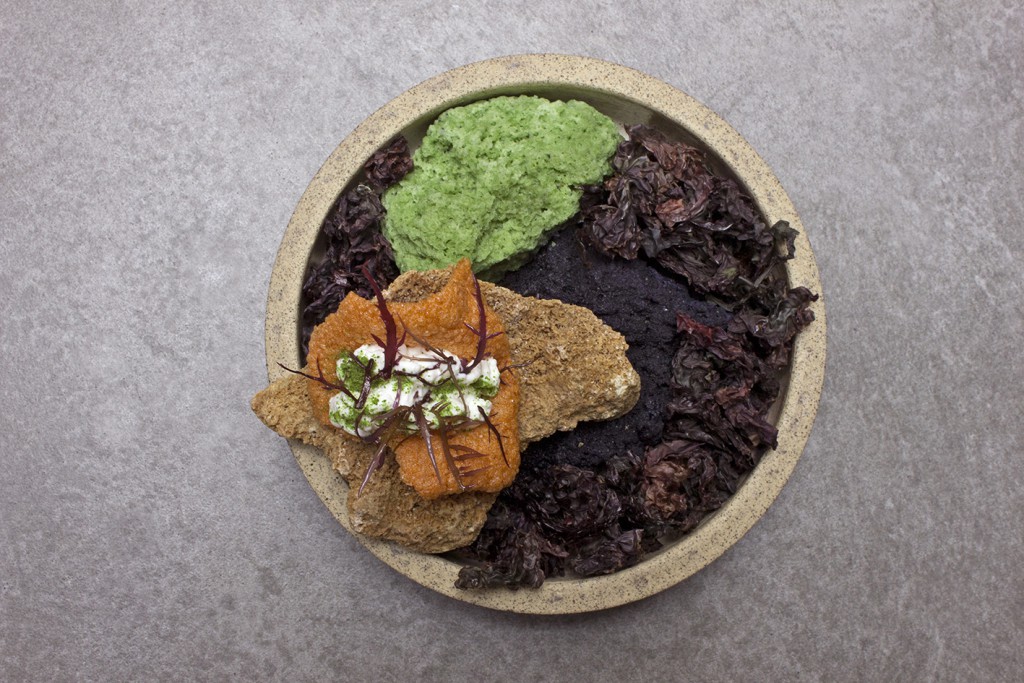 Martinez also has two restaurants in London, Lima Fitzrovia and Lima Floral — with Peruvian preoccupation and approach the main 'ingredients' on both menus. Yet he is clear that cuisine cannot be simply uprooted and transplanted to another part of the world. "It is about the way we think and what we do with local produce," Martinez says. "Of course you can have ceviche and other traditional dishes, but we have to do it with a Peruvian twist." This means that "We do it with Peruvian taste, with Peruvian feeling, with Peruvian emotions. [Creating non-traditional dishes] does not mean we are not doing traditional Peruvian cuisine," he laughs.
When asked about the concept of food miles, Martinez explains that only 5 per cent of the products used at his London restaurants come from Peru — everything else is sourced locally. "It would be a contradiction if we made all our produce travel to London, so we are using ingredients from there. But of course we have to get some products from Peru, so we get things like quinoa, dried chillies, beautiful Peruvian potatoes and specific vegetables."
Locality is obviously important to Martinez: when he turns his gaze to the future, he sees his feet firmly planted on Peruvian ground. He wants to keep exploring his country, rediscovering his backyard. However, he notes that the idea of the 'local' "is funny because our local view is very diverse. You know we have all the diversity of potatoes, we have 3000 varieties of potatoes in different parts of Peru." In this way, he emphasises the impossibility of ever fully pinning down the essential nature of a local culture or environment.
In the next three years, Martinez sees the Mater Initiative moving to Moray in the Sacred Valley near Machu Picchu. It's an inspiring idea, following in the food-gathering footsteps of the Incas. In fact, the laboratory location they are now considering was used by communities that predate the Incas — effectively a very early 'research centre' that studied how to grow key ingredients at different altitudes. "It will be a great move," says Martinez, "because we will somehow be defending the soil." Indeed they will: the efforts of Virgilio Martinez and his team of modern-day hunter-gatherers could provide a new foundation for Peruvian cuisine, watching over and protecting the sacred food sources of our planet.