Moscow Airshow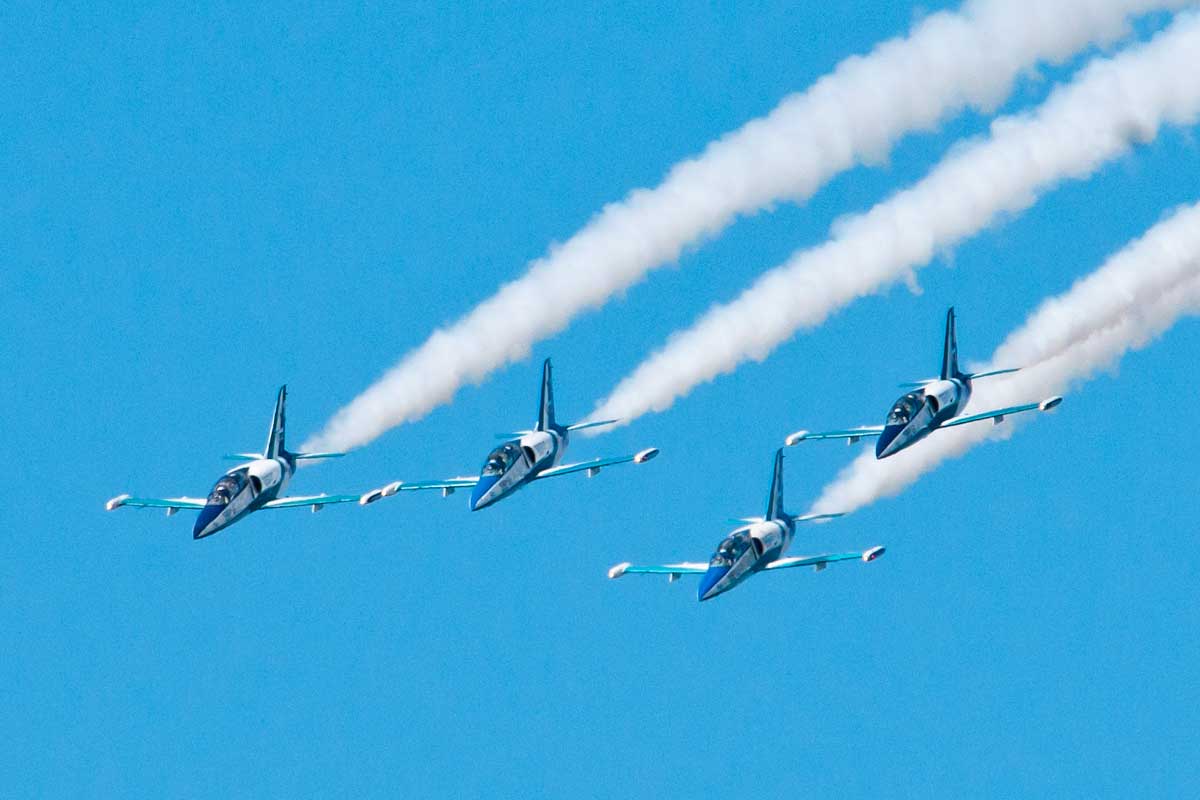 For enthusiasts of Russian and Soviet-made planes, The MAKS International Aviation and Space Salon provides quite a spectacle. This is just as much a serious, government-level buying event as it is a public one. Closed-door dealings of cutting-edge technology take place during the week days, and from Friday to Sunday the grounds of Zhukovsky Airfield are open for all.
Visitors can expect to see magnificent air displays and aeronautic demonstrations. Often, MAKS stages sky-high stunts that have never been witnessed at Western European air shows, such as Farnborough and Le Bourget. Parachute display teams are also often dropped from altitude in front of a sea of spectators. On the ground, there are opportunities to board or get up close to a selection of Russian aircraft, both modern and old.
This stands as a solid day trip for fans who are already planning a sojourn in nearby Moscow. Catch the suburban train out to Otdikh station, then hop on one of the free shuttle buses to the venue.
WORDS OF WISDOM
Dress for rain. While this is a warmer time for Moscow, August can still see some wet weather.
Leave Moscow early. The early trains are less jammed and this makes for a nicer ride. Aim for 8am.
Visit the restored St. Basil's Cathedral. Situated on the eastern border of Red Square, this is the kingpin monument of the Russian Orthodox Church.
Visit MAKS