Stretching for 7000 kilometres, the South Pacific has a complex geophysical make-up and its rich tapestry of Polynesian and Melanesian cultures, colonial influences, and heavy involvement in the Second World War simply add to the difficulty of adequately describing this unique part of the globe.
Deciding which island, or group of islands, to visit is a challenge. Here we highlight the features of each key destination — divided between the ethnically and culturally different spheres of Polynesia (to the east) and Melanesia (to the west).
Polynesia
Tahiti and French Polynesia  |  Rarotonga and The Cook Islands  |  Samoa  |  Tonga  |  Niue
Melanesia
Fiji  |  New Caledonia  |  Solomon Islands  |  Vanuatu
---
Tahiti and French Polynesia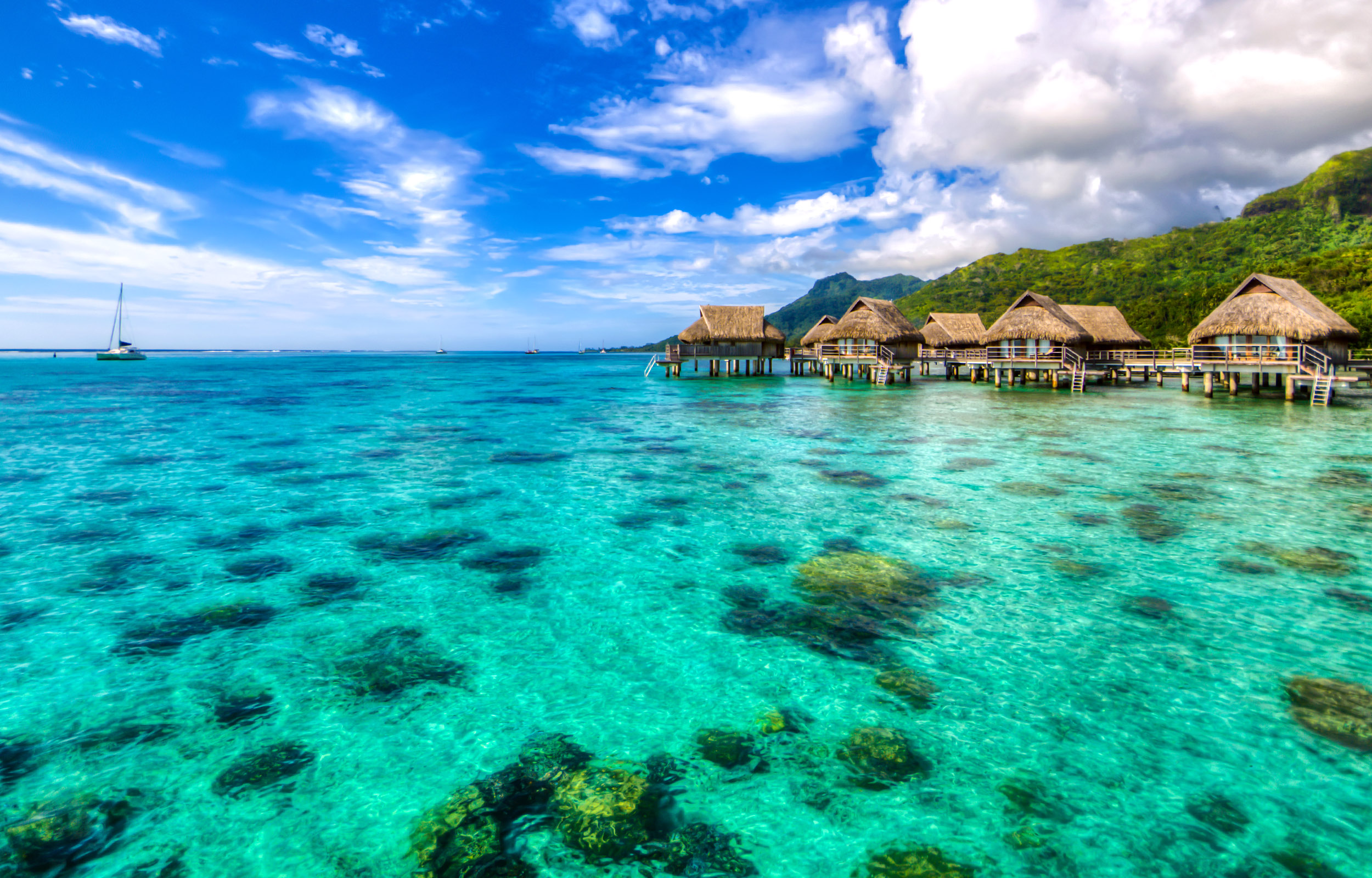 Visitors flock from all over the globe to stay in one of Tahiti's famous over-water bungalows. The most well known resorts are found on the atolls of Rangiroa, Tikehau and Manihi and the islands of Bora Bora and Moorea — all a short flight from Papeete, the capital of French Polynesia. Expect to rub shoulders with wealthy Americans and Europeans while experiencing the very best customer service.
Character: Romance, luxury, perfect escapism combined with a healthy dose of French chic and luxury consumerism.
Landscape: Tahiti can be summed up as 'French Riviera meets tropical island'. Moorea's craggy volcanic cones, flanked by deep red soils and tropical forest frame an island coastline surrounded by deep-hued waters, while Bora Bora's razor-backed peaks provide the dramatic centrepiece for a palm fringed island that is surrounded by turquoise waters within an extensive lagoon. The inspiration for the musical South Pacific, Bora Bora is the archetypal desert island atoll, although a lot less desert island than was the case when the Rogers and Hammerstein musical first hit Broadway in 1949.
Best for: Honeymooners, those on a money-no-object luxury resort break.
Budget: Incredibly expensive at most resorts and also for basics. Lots of black pearls retailers for those wanting to remind everyone that they've been to Tahiti.
Postcard image: Sipping poolside cocktails at a spectacular lagoon bar overlooking turquoise waters, while swaying palms and the gentle slap of water on a sand beach lulls the senses.
---
Rarotonga and the Cook Islands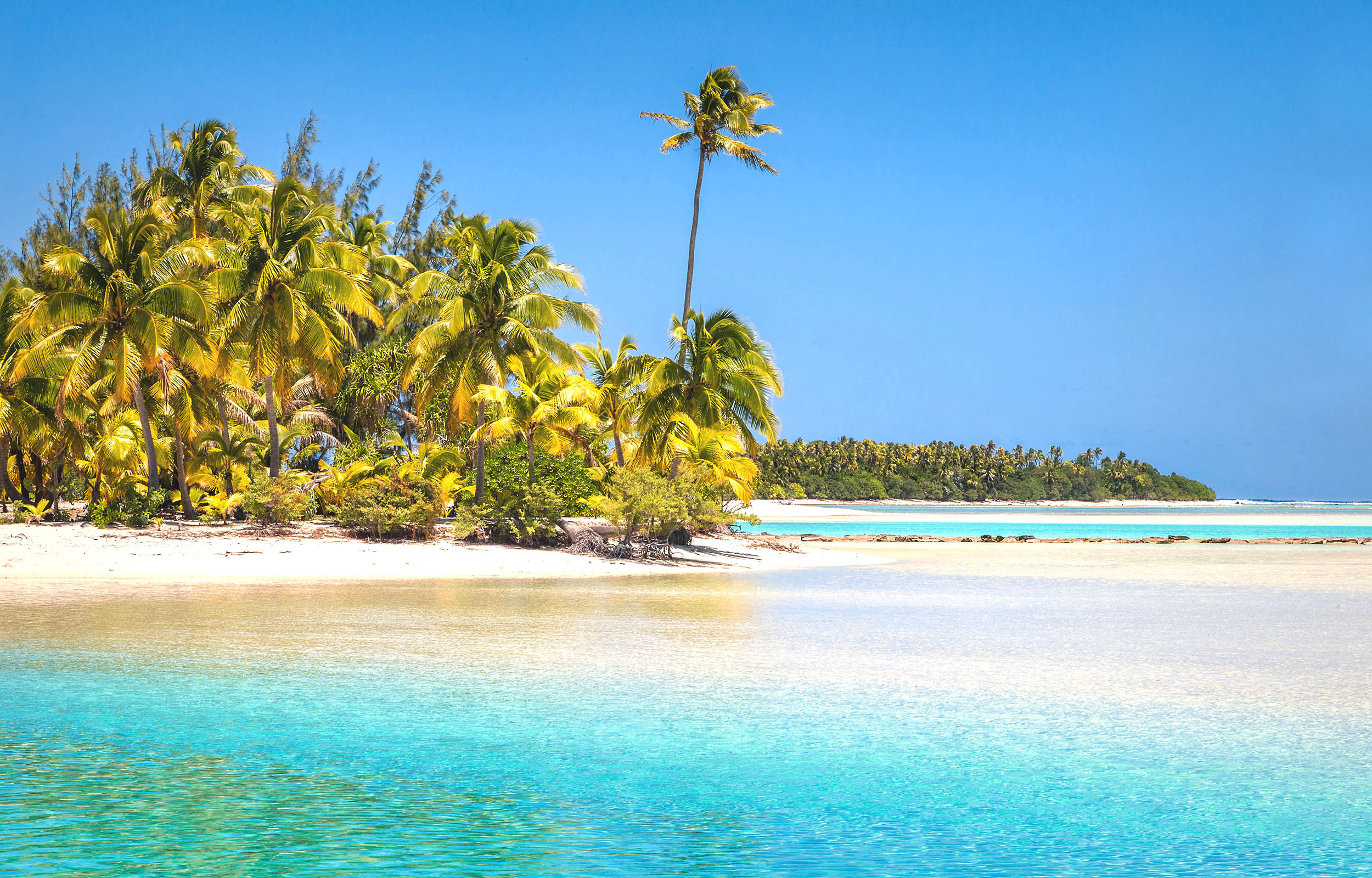 The Cook Islands comprise 15 islands of which Rarotonga is the largest and home to the capital, Avarua. While Rarotonga is a family favourite, those wanting a bit more seclusion and privacy — couples on that first or second honeymoon — often spend a bit more and head out to Aitutaki atoll.
Character: These islands have a kind of relaxed, laid back charm and give the opportunity for genuine engagement with local communities and people. The islands might not have the panache or mystique of French Polynesia but they offer the perfect, semi-affordable tropical getaway for families and couples.
Landscape: The pace of life is decidedly slow: while resorts and a scattering of commercial developments cluster around Rarotonga's coastline and ring road, farmlets and villages flank its volcanic core. The beaches and protected seas of the reef have plenty of appeal by late morning most days. For those wanting to sail or kite surf, the shallow expanse of Muri Beach, on Rarotonga's south-eastern coastline, offers a marked contrast to the coral-edged seafloor found elsewhere. Some 265 kilometres to the north, Aitutaki is a low-lying atoll dominated by its expansive lagoon: ideal for the 'great escape' and a sense of isolation or romance. As with many South Pacific islands, sunburn is the island's main 'danger' — induced by too much time exploring the spectacular array of coral and reef fish that Aitutaki's shallow lagoon offers.
Best for: Snorkelling and romantic getaways on Aitutaki; family breaks or just a few days' escape on Rarotonga.
Budget: Hotels are mostly three- or four-star.
Postcard image: Watching the sun reflect off the crashing surf on the outer reef while eating Asian fusion seafood on the colonial verandah of Tamarind House — once the home of the Union Steamship Company.
---
Samoa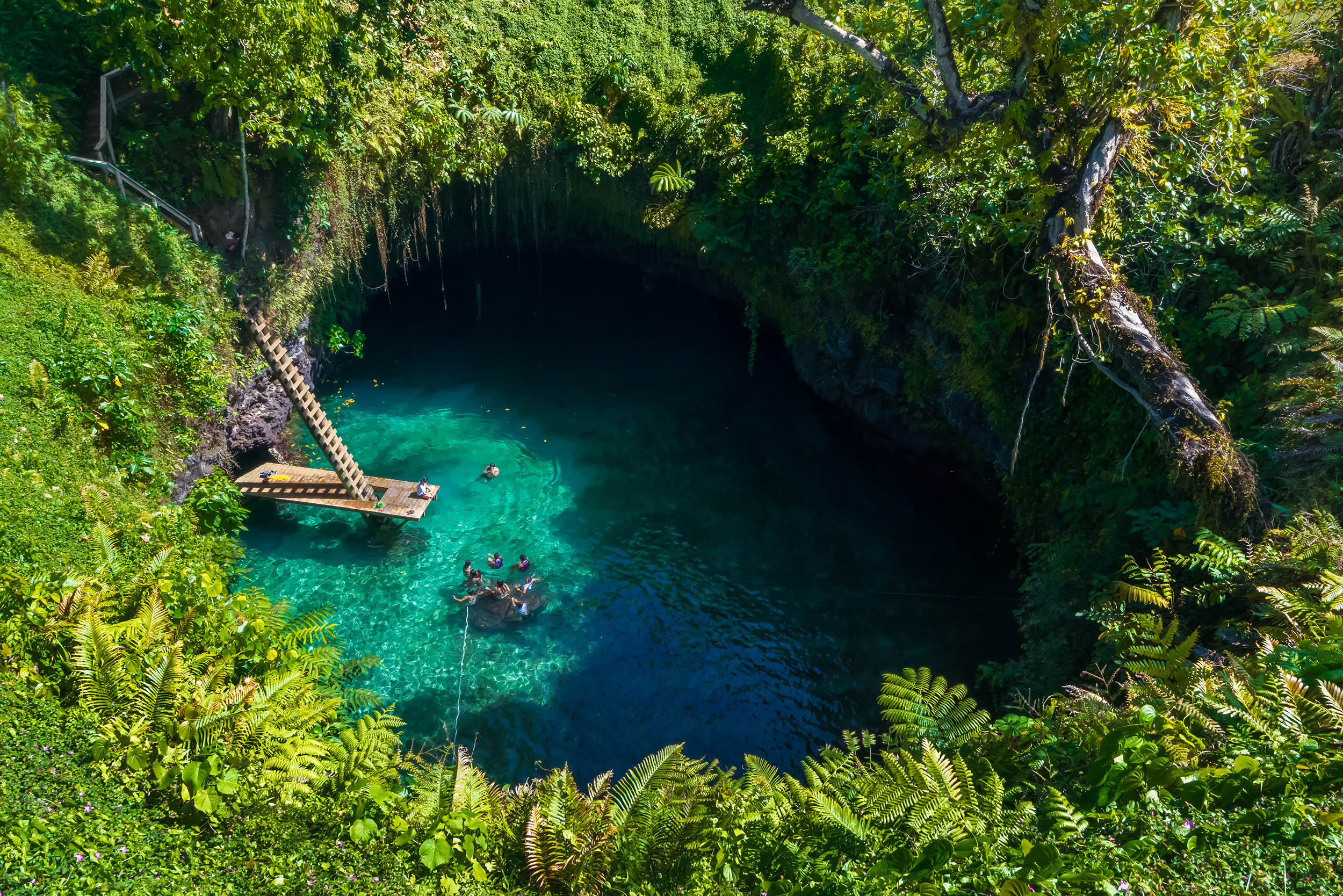 The country of Samoa is a compact cluster of nine volcanic islands, with two main islands: Savai'i and Upolu. Again, volcanic peaks, flanked by a mixture of azure and turquoise waters, abound.
Character: Similar to Rarotonga in terms of its geography, Samoa is a rising star in the South Pacific. Small-scale resorts and holiday villas are slowly emerging but it will be decades before these islands get the tourist attention they deserve.
Landscape: White sands, palm-fringed shores and a neat coastline dotted with villages. The concrete capital city of Apia (on Upolu) is adequate, but hardly a destination in its own right. Much more impressive are the Alofaaga Blowholes, or Upolu's extensive coral reef, while the island of Savai'i offers a wealth of serene, white-sand beaches that are enclosed by rocky headlands, cliffs, lava shoals and low-lying pandanus shrubland.
Best for: Total relaxation, an escape from modern life and the place to eat good, simple food. Brave souls who love the water can climb down the cliff ladder to the stunning To Sua Ocean Trench swimming hole.
Budget: Prices are high but not exorbitant. Many villas are closely linked to local villages, making the transition from indigenous island to tourist destination more gentle and organic.
Postcard image: Sitting under the cascading waters of local waterfalls, being greeted by smiling faces, laughter, while the smoke from the village fires wafts gently through the coastal forest.
---
Tonga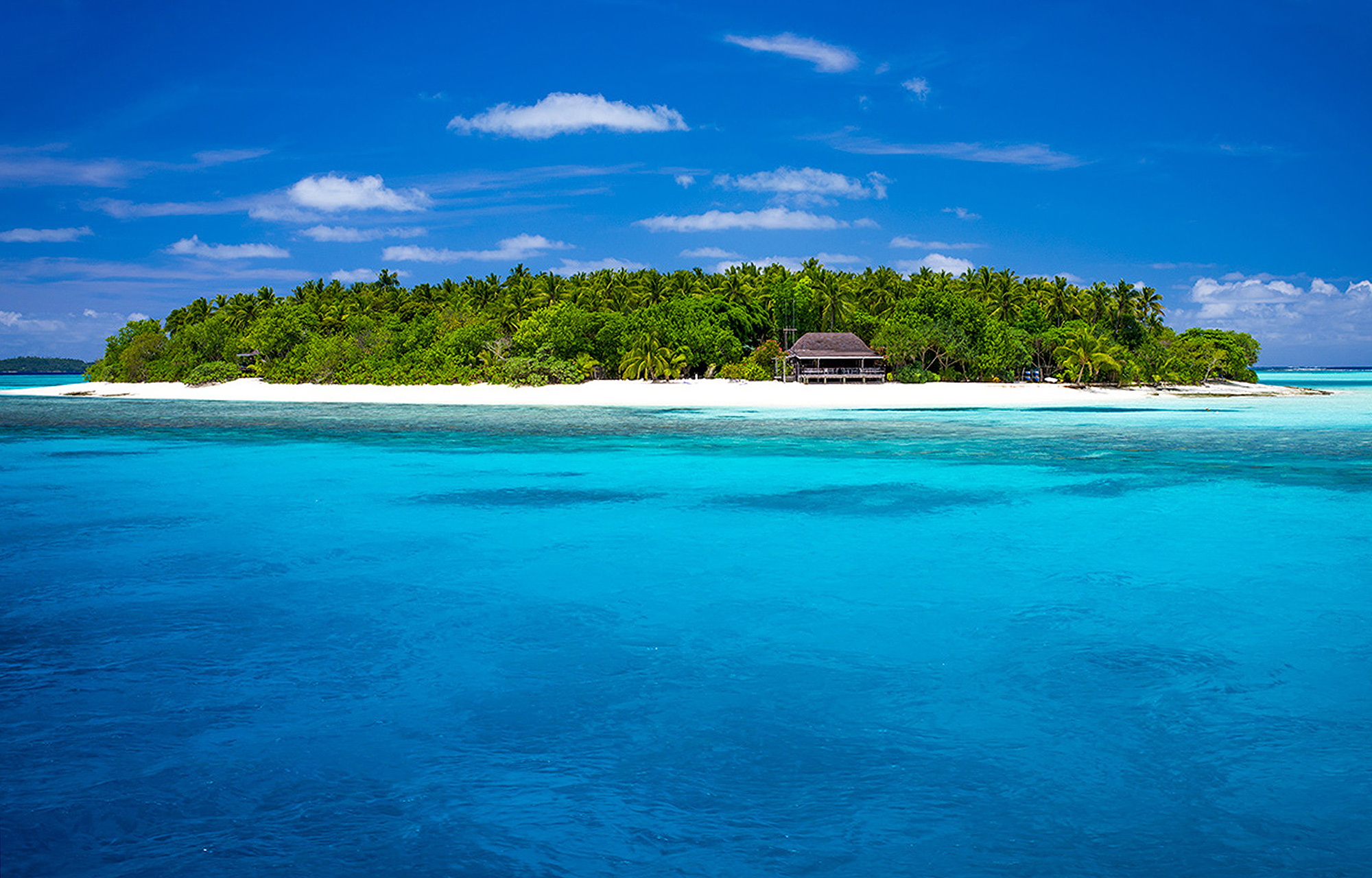 Officially known as The Kingdom of Tonga, the islands are relatively untouched by global tourism. Challenging to reach by air, visitors to Tonga are mainly from neighbouring countries with New Zealand, Australia and Hawaii acting as the main gateways. Tongatapu is the largest of a 'necklace' of volcanic peaks and atolls that comprise 'The Friendly Islands' — the only monarchy in the South Pacific.
Character: Tourism development across the 169 islands that comprise Tonga is limited, so they offer a quite different experience from the likes or Fiji or Rarotonga. The island group of Vava'u is popular with seafaring tourists on account of its sheltered anchorage and stunning scenery.
Landscape: Local villages are dotted with churches, while the Tonga's coastlines mostly comprise sandy beaches framed by lava and rock outcrops. Palms sway above, while the island of Eua offers the opportunity to see some of Tonga's untouched coastal forest.
Best for: Low-key, rustic holidays with a focus on diving, snorkelling, kayaking and relaxation.
Budget: Mostly three- and four- star. The Sheraton hotel chain has a small presence.
Postcard image: Southern Humpback Whale spotting off Vava'u. Watching some of the South Pacific's largest mammals fluke slapping, lob tailing and breaching in crystal clear waters is absolutely unforgettable.
---
Niue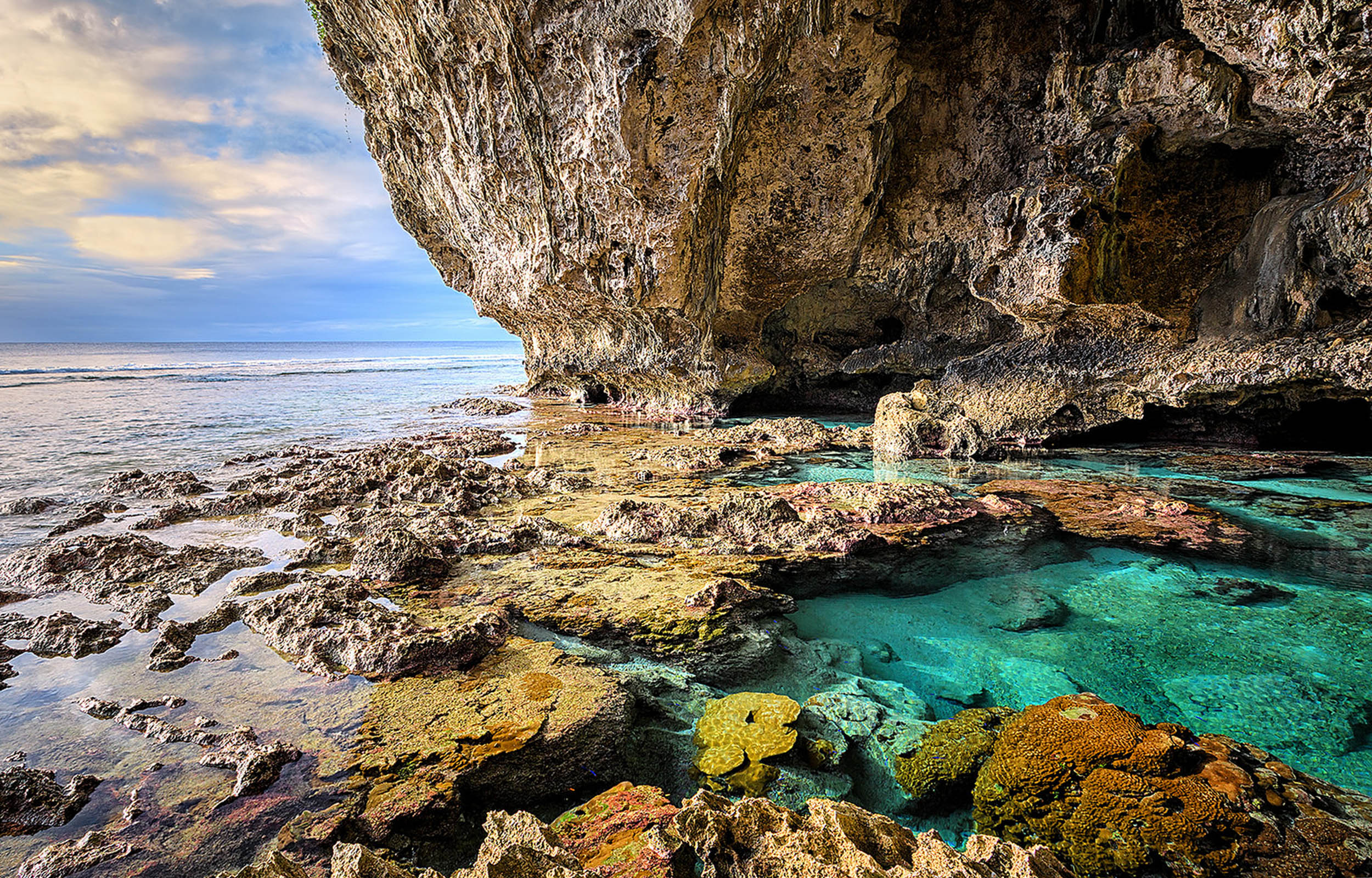 Niue (pronounced 'Noo-aye') comprises a solitary, raised atoll located east of Tonga and south of Samoa, with a tiny population of just 1200 people. Named 'Savage Island' after Captain James Cook mistook the red banana smeared on local tribesmen's faces for blood, it was renamed Niue in the 20th century, which translates to 'behold the coconut'. It is one of the world's largest coral islands, surrounded by a tropical reef.
Character: Niue has a distinct homespun charm, where simplicity and traditional hospitality meet in a wonderful way.
Landscape: The island's periphery is notable for its sharply etched sequence of limestone cliffs and bluffs, eroded into a complex matrix of razor-sharp shoals and sink holes that slide in and out of rolling seas. Niue has just two indentations, or bays, and very few beaches — namely Avatele and Utuko. Yet the absence of sand also lends the islands' water a starkly clear, crystalline, quality that few other parts of the South Pacific can match.
Best for: Nature lovers who appreciate dramatic coastlines and crystalline waters, or those looking for a 21st century escape from nearly everything.
Budget: Unlike its Pacific neighbours, Niue's accommodation options hover around the affordable mid-range, mostly comprising cottages, B&Bs and motels.
Postcard image: Diving into liquid pools of turquoise and aquamarine at Limu, revealing a startlingly beautiful, underwater world of tropical fish and uplifted coral. The island's sea snakes offer a frisson of danger, but are more inquisitive than dangerous.
---
I wish I could tell you about the South Pacific. The way it actually was. The endless ocean. The infinite specks of coral we called islands. Coconut palms nodding gracefully toward the ocean. Reefs upon which waves broke into spray, and inner lagoons, lovely beyond description.

'TALES OF THE SOUTH PACIFIC', JAMES A. MICHENER (1947)
---
Fiji
The jewel in the Pacific crown, the islands of Fiji attract international travellers year round. It has become an essential stop on any round-the-world backpacking itinerary and is popular with holidaying Americans, Kiwis and Australians looking for a mid-winter getaway.
Character: If Tahiti takes the top spot for outstanding customer service then Fiji is a close second. The Fijians are masters of tourism and their infectious, Bula (Hello) charm makes visitors feel supremely welcome.
Landscape: Fiji's 300 islands gravitate around the two main islands of Viti Levu and Vanua Levu, offering the full panoply of water-focused recreation and exploration. However, the outer islands of the Mamanuca and Yasawa groups become more dramatic and enticing the further one heads away from the main centres of Suva, Nadi and Denarau Island. There is no shortage of options for the traveller looking to swim, snorkel and relax in a picture-postcard setting.
Best for: Honeymooners and those looking for touch of opulence (outer Yasawa Islands); families (Plantation and Mana Islands); and those looking for rustic peace (Lau Island Group).
Budget: The full spectrum of options are on offer, from backpacker bunk beds to luxury resorts. Prices are generally high year round, with food prices in resorts and at Denarau Island being notably expensive. Eco resorts are becoming increasingly popular.
Postcard image: Cheering "Bula!" to resort staff, over-filling on the resort buffet spread and drinking a few ice-cold Fiji Golds by the pool.
[bdotcom_bm bannerid="20226″]
---
New Caledonia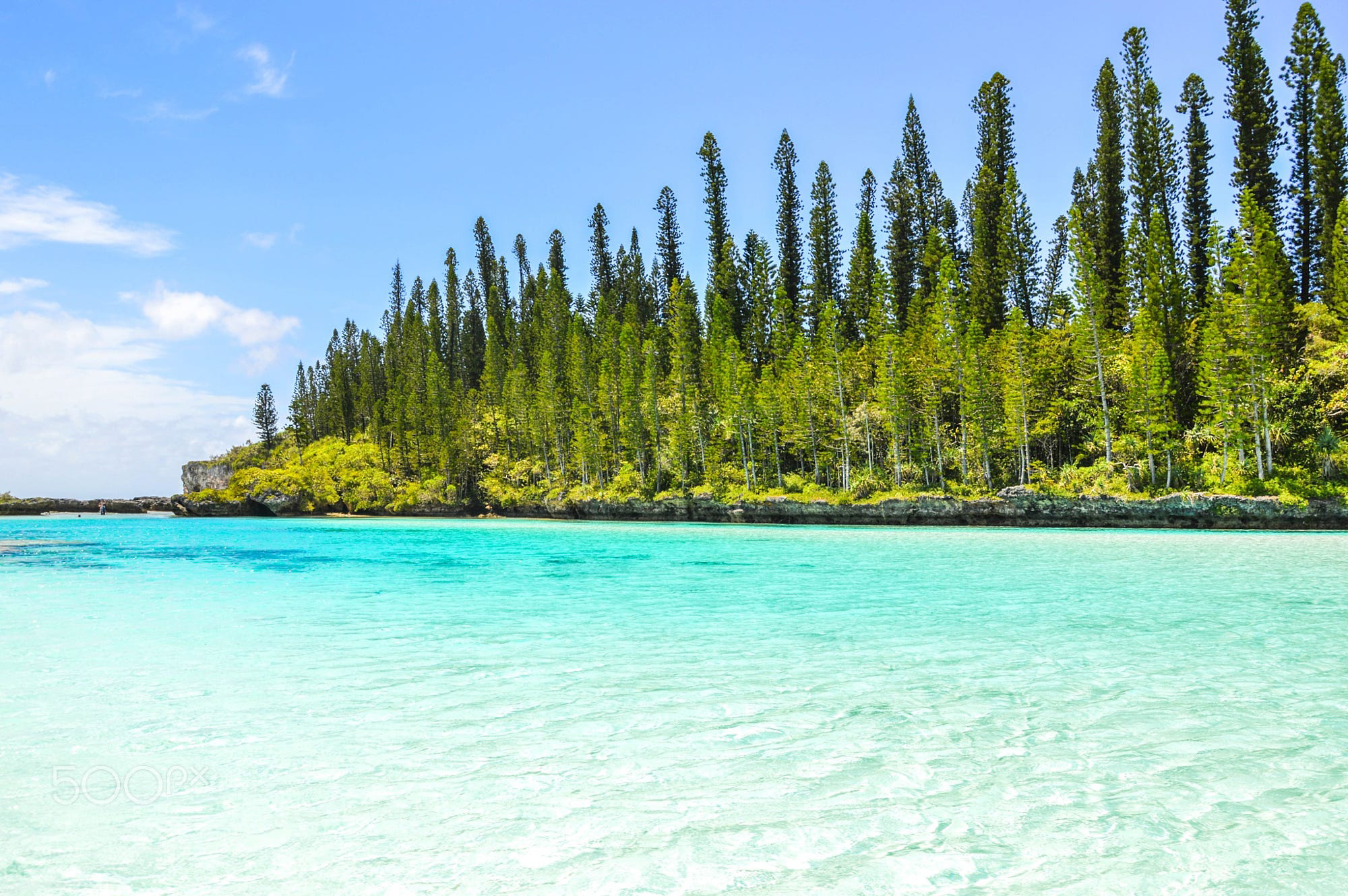 New Caledonia has often been tarred with the brush of being a faded, and rather jaded, outpost of post-imperial France, while the prominence of Noumea's nickel smelter and the city's 1970's, concrete utilitarianism have done little to enhance New Caledonia's international profile and appeal. Even so, Noumea offers a unique blend of French and Kanak (Melanesian) cultures, while Île des Pins, Lifou and other more remote parts of New Caledonia are starting to pick up the tourism baton and run with it. New Caledonia's large mainland is also surrounded by the second largest coral reef system on the planet, eclipsed only by Australia's Great Barrier Reef.
Character: Ruled by the French since the late 19th century, today's New Caledonia has an air of slightly faded colonialism and is recognised for its more urbane qualities. The Tjibaou Cultural Centre, Aquarium des Lagons and local Musée Maritime highlighting key aspects of the local culture and maritime history are well worth a visit, while the offshore islands of L'Île des Pins and Lifou are increasingly regular highlights on the South Pacific cruising calendar and popular escape-from-it-all destinations.
Landscape: Most visitors stay on the main island of New Caledonia, close to the capital, Noumea. The hotels clustered around Anse Vata Beach and Baie des Citron have a distinctly international, high-rise flavour, offering relaxation, luxury and pampering. However, Le Méridien Île des Pins and the Sheraton at Bourail, north-west of Noumea, offer attractive alternatives with more of a South-Pacific-meets-France-Sud flavour.
Best for: A delightfully low-key, seaside escape from reality or for those looking for world-class snorkelling and diving or a place by the sea.
Budget: New Caledonia has had a reputation for excessively priced food and beverages — not unlike Tahiti — but is now often comparable with, or cheaper than, many destinations in Fiji.
Postcard image: Standing on L'Île Verte's (Green Island's) sand bar feeding reef fish, and surveying the broad expanse of the outer reef in the hope of seeing passing green turtles or leatherbacks, manta rays or even a nefariously shy dugong.
---
Solomon Islands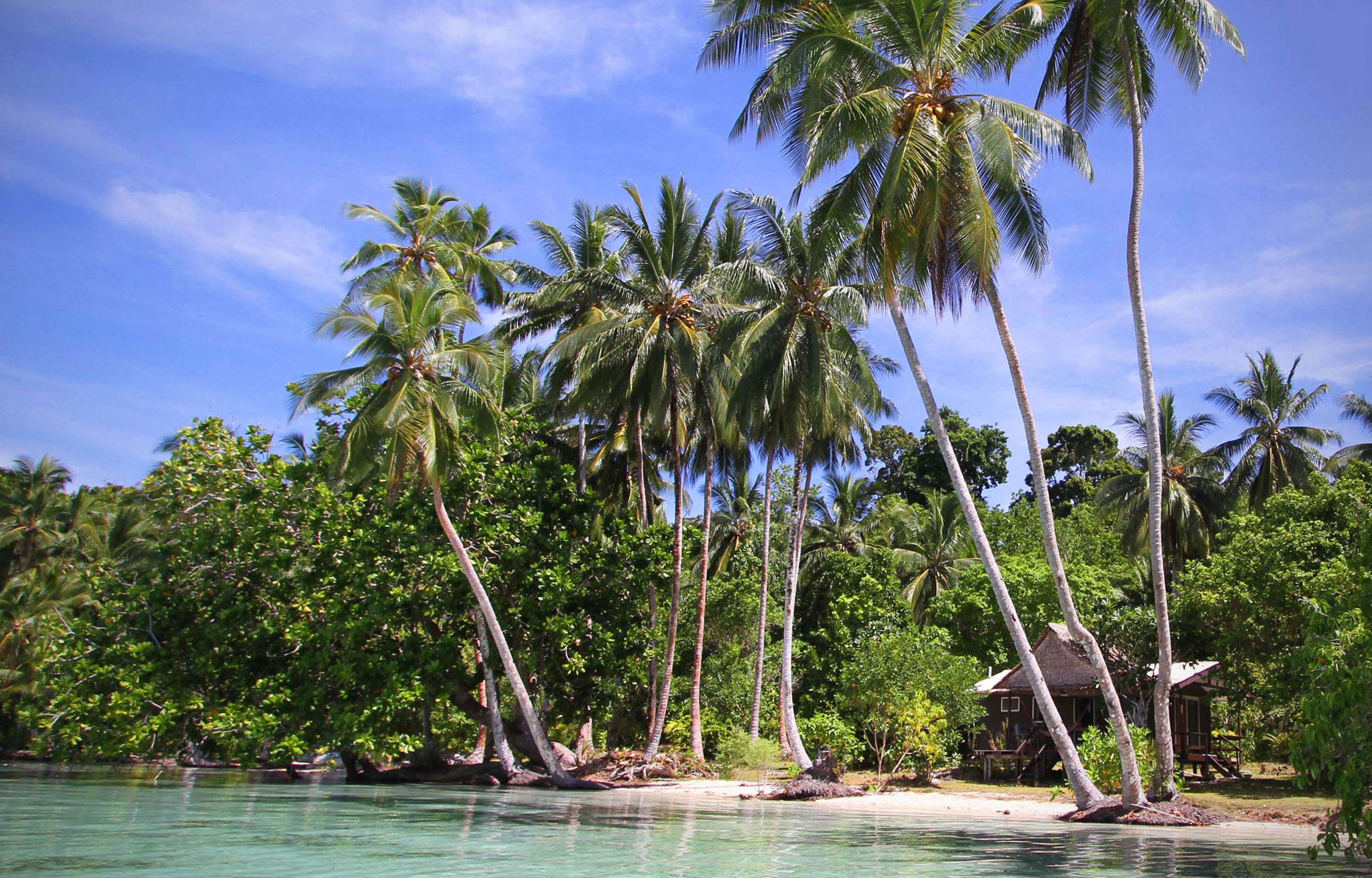 Lying east of Papua New Guinea and north of Vanuatu, the Solomon Islands comprise six main islands and around 900 smaller ones. An area wracked by conflict during the Second World War, both 'Guadalcanal' and the Battle of the Coral Sea resonate strongly with anyone who either retains connections with the Pacific War of 1942 and '43 or who has an interest in that period. A civil war also erupted on the islands in 1999 and anyone visiting the Solomons must be cognisant of the lingering sensitivities associated with that time.
Character: The islands have a distinctive, 'rough diamond' character and lack the polish of the other islands — in a good way. Even Honiara has limited visitor facilities, but this also means that on some of the outer islands visitors can still experience authentic engagement with tribal communities and glimpse a way of life that reflects the pre-colonial character of the Solomons.
Landscape: The offshore islands offer a range of natural wonders that are hard to beat. Highlights include the spectacular coral formations and tropical jungle enclosing fresh water Lake Tegano on Rennell Island, stunning diving within the Marovo Lagoon on Marovo Island, and the intact tropical forests of Tetepare Island flanking an awe-inspiring lagoon.
Best for: Snorkelers can explore wartime shipwrecks close to Honiara, such as the Kinugawa Maru — a wrecked Japanese troop ship off Mbonge Beach — while divers are enticed to explore the battle wagons that remain in Ironbottom Sound from all over the world. Those interested in the Second World War can see relics of that conflict — tanks, aircraft, machine guns, mortars, even airfield matting — scattered throughout suburban Honiara and its hinterland.
Budget: Accommodation is, in general, very low key. Eco lodges can be synonymous with no electricity, no telephones, let alone internet, and communal dining.
Postcard image: Marvelling at the way that the Kinugawa Maru dives steeply into the sharply clear waters of Savo Strait and reflecting on the sacrifice of thousands of military personnel who fought a war far from home in a strange tropical land that was foreign to virtually all of them.
---
Vanuatu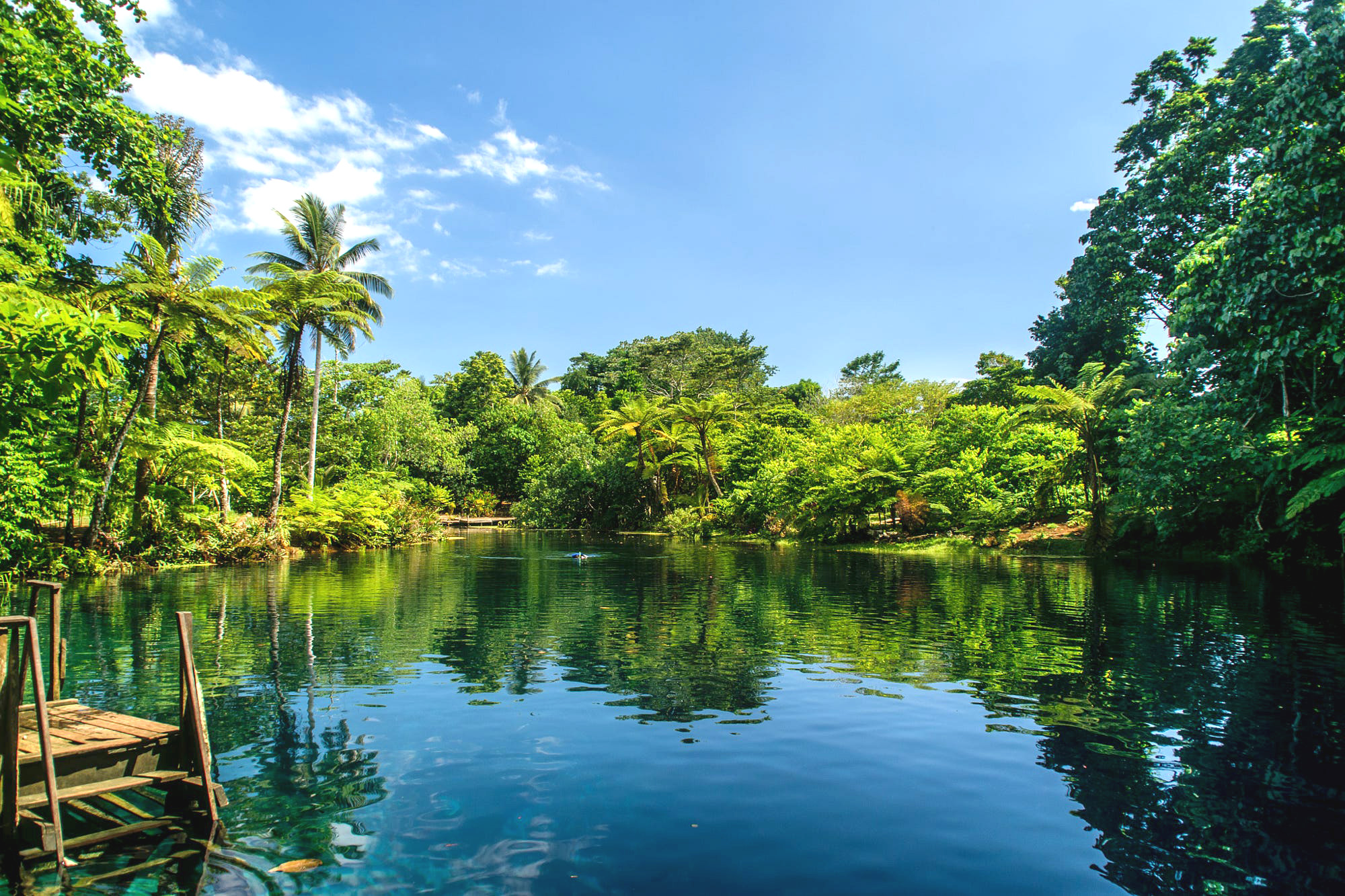 Since being dealt a hammer blow by Cyclone Pam in 2015, Vanuatu has been busy piecing itself back together. The archipelago of 83 islands is in every sense a tropical paradise, with the most popular spots being Port Vila (on Efate) and Luganville (on Espiritu Santo). Once a protectorate jointly managed by France and Great Britain, the former New Hebrides, Vanuatu now has a reputation for being a South Pacific tax haven. The Erakor Lagoon and many of the resorts around Port Vila are appealing, while away from Port Vila, much of Vanuatu reflects a world seemingly long gone elsewhere: locals wearing traditional dress hunt boars using ancient techniques, cargo cults dating back to the Second World War remain, and villagers are never short of a smile for visiting tourists.
Character: Port Vila harbour is the main tourist hub with resorts and villas, and local hotels, similar to Fiji's Nadi but with fewer crowds. Its colourful market, the casino in the Grand Hotel and French-influenced restaurants are also worth a visit.
Landscape: The Yasur volcano on the island of Tanna is touted as the 'most accessible active volcano' in the world, with plucky tourists being able to scale its edges. However, be warned: it is unpredictable, safety standards are lax to non-existent, and tourists have died on its slopes. Espiritu Santo, by contrast, offers spectacular diving in its lagoon and offshore, while the appropriately named, Champagne Beach or the Matevulu Blue Hole combine stunning beachfronts and teal-blue sink holes with a canopy of intact tropical forest.
Best for: Lazy reclining by the beach and pool interspersed with bursts of activity focused on the outer island dive spots, Yasur, or — for those with a penchant for bungy jumping — a trip to Pentecost Island. Each April to early June, locals jump from towers constructed by a spider web of tree trunks and branches.
Budget: Mostly mid to mid-high priced beachfront resorts catering for families or couples, some with diving schools incorporated. The eco lodges of Ratua Private Island sit at the upper end of the price spectrum.
Postcard image: Reclining by glassy waters that entwine various shades of turquoise with a deep, azure blue at Champagne Beach, or wandering around the margins of the Erakor Lagoon
---
Who This is For
The glitzy resorts of Tahiti and Fiji's superior offerings will appeal to those looking for the ultimate tropical getaway. The lesser developed islands offer something altogether different: a glimpse of the real Pacific, its indigenous culture and the wonders of diving, snorkelling, whale watching and learning about quite distinct types of indigenous island culture.
Where to Stay
The islands offer the full gamut from five-star resorts such as Vanuatu's Ratua Private Island to backpacker 20-in-a-room dorms, although most options range from the moderately expensive to occasionally jaw-dropping. Many of Fiji's big-name resorts cater for families while others across the South Pacific have an exclusive 'adults only' policy. If diving and snorkelling are central to the trip, seek out resorts that are twinned with dive schools for the best experience. 
When to Go
The South Pacific sees two distinctive seasons: the dry season, from May to late October (high season) and the wet season from November to April. Divers will find that the rainy season offers better underwater visibility in many locations. Vanuatu is a good destination for those learning to dive.
ESSENTIAL INFORMATION
Experiencing the high life: Papeete, Bora Bora (Tahiti)
Offering the greatest variety: Fiji
Total adventure: Solomon Islands, parts of Vanuatu
Underwater spectacles: Cook Islands, outer Solomon and Fijian islands, New Caledonia
Whale watching: Vava'u (Tonga)
Pacific history: Guadalcanal and Ironbottom Sound (Solomon Islands)
Local indigenous culture: Tanna (Vanuatu), Lau Group (Fiji), the outer Solomon Islands
Family holidays: Fiji, Rarotonga and Samoa
Best value: Rarotonga, Vanuatu, Samoa, Tonga and Niue
Off the beaten track: New Caledonia, Niue
Peace and comfort: Samoa (Savai'i), Tonga, Aitutaki (Cook Islands)
Romantic luxury getaway: Yasawa and Mamanuca Islands (Fiji), Aitutaki (Cook Islands) and Bora Bora (Tahiti)