Rebuilding Tacloban: A Collective Solution
As I filled in the application form to volunteer in the Philippines, it never occurred to me that 2 months later I would be covered in mud, living without hot water, eating unknown foods ─ and having the time of my life. But in my experience, all great journeys begin this way — with a ton of spirit, a bit of mystery and a sense of adventure.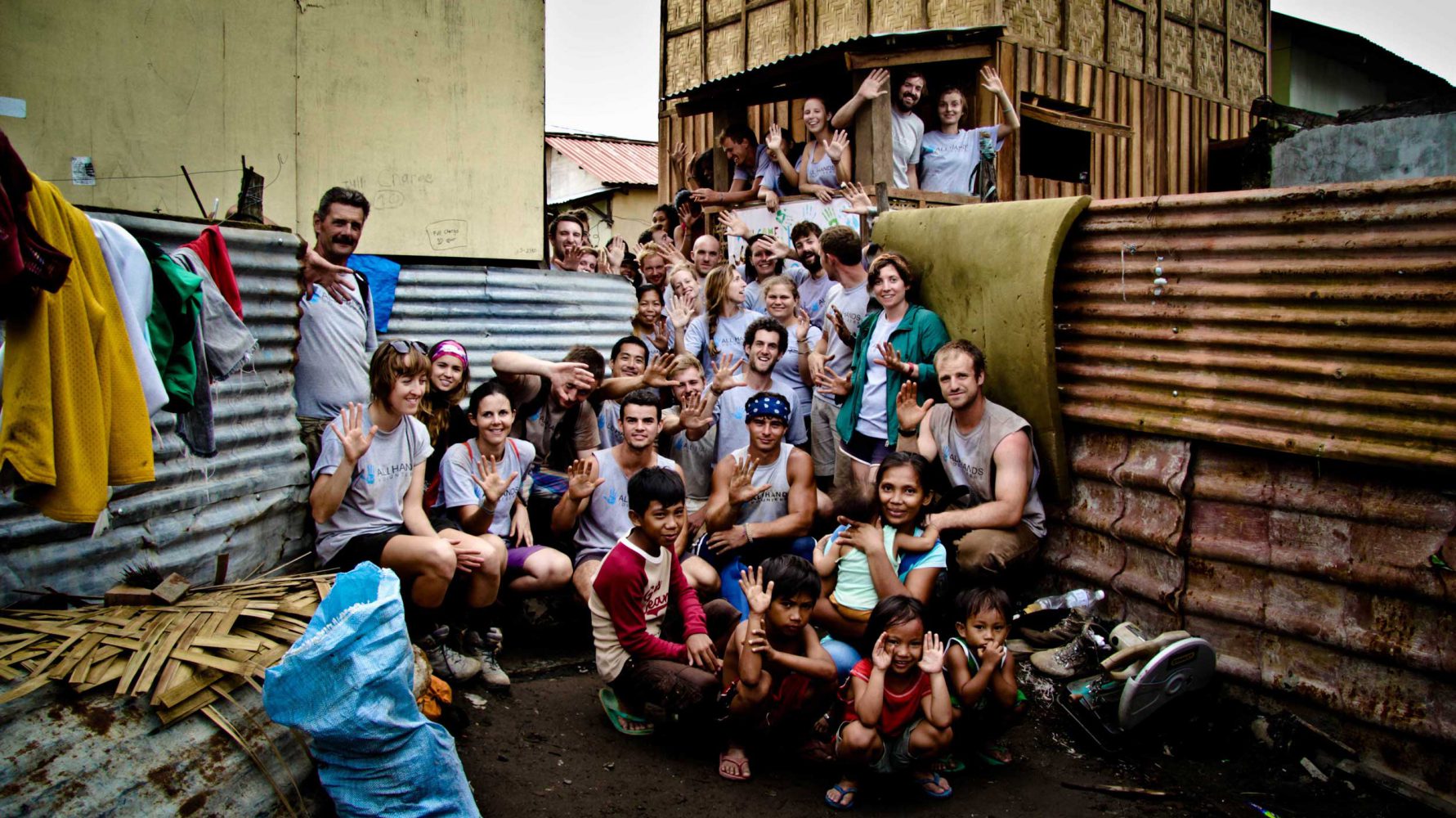 I felt welcome in the Philippines from the moment I arrived. I was met in Manila by Yolly and Vic — retired teachers and parents of an acquaintance of mine — who kindly offered me a room. They planned an afternoon excursion that ended at the fish markets where I chose from a variety of live seafood to be cooked across the road for a grand meal eaten with my fingers. Yolly, well into her 70s, insisted on waking at 3 o'clock the next morning to cook a local breakfast before my early flight: dried fish, beautifully seasoned, with a feast of accompaniments to set up my day.
At the departure gate, Vik handed me a folder with notes and pictures representing our afternoon together, to share with my friends and family. Such warmth and kindness lingered for the rest of my stay. On the plane, a doctor and mother of seven adopted children introduced herself and gave me her son's contact details should I need anything. And when I arrived in Tacloban, two vivacious female officers escorted me to a tuk-tuk and ensured I got safely on my way.
I had signed up to become a volunteer in the city on the coastal edge of Leyte, working in disaster relief following typhoon Yolanda in November 2013.  The impact of Yolanda was immediately apparent. Tacloban was worn.  The airport was reduced to a broken shell and there were no tall buildings in sight. My journey to the volunteer base via 'Tent City' immediately exposed me to the worst of the disaster zone. It was similar to television coverage of any disaster ─ thousands of UNICEF tents. The water had come over the peninsula with such force, it had demolished homes and vegetation, leaving the land barren. A year on, little had changed ─ except the tents stopped feeling so temporary, instead giving the impression they were here to stay.
Being aware of the issue of mismanagement of funds within the pay-to-help model of volunteering, I had chosen the organisation All Hands for my trip, due to their non-profit structure and transparency. Upon arrival, I could see this was the real deal: a 60-strong community of aware young people, banding together under the brand of an organisation with solid principles. And we took our efforts sincerely. We were the only charity with a curfew: a necessity if we wanted to make the 7:15am departure for work, 6 days a week.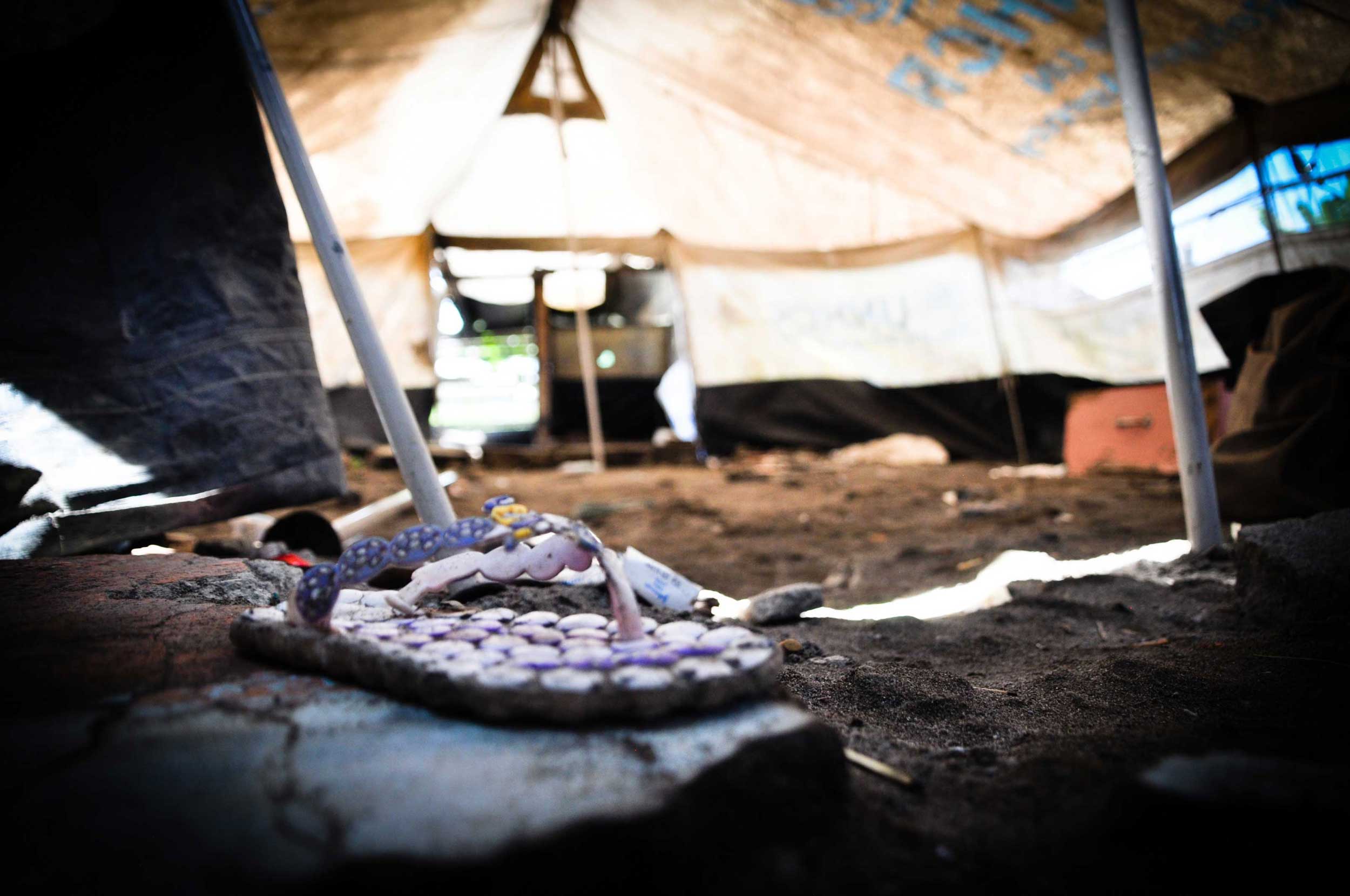 Our work took many forms. We dug drainage for the New Kawayan transitional shelter, built 86 homes in Tagpuro, interviewed families for the provision of fruit trees and brought down buildings to make way for community facilities. A permanent team managed projects and communications with the local community and every night after dinner we were given the opportunity to choose our location for the following day's work.
It is impressive how quickly the body adapts to the heat and hard work. Most volunteers were acclimatised within their first week and constant sweat became an indifferent part of living. Coming from an office environment, I was looking forward to the manual labour. I found it alarmingly therapeutic digging mud, swinging a sledgehammer and shovelling rubble.
We were free to tune out and work away. Jeff the American barely spoke during his stay, popping on his headphones, only interacting at break times. As my brain de-stressed, it allowed me to take in the international conversations. For those feeling social, we shared our life stories, debated movies, catalogued who in the group we would want on our team in a hypothetical zombie apocalypse, took a bath or two in the mud, and sang along to popular tunes. No one was there to judge, and as a result, I relaxed into my skin and was at my best.
As our work was in the community, we also spent a lot of time talking to the locals about their lives, the typhoon and life thereafter. This was the most significant part of my stay ─ seeing how the locals lived their lives and what they valued. Their resilience was breath-taking. More often than not, I was the one crying as they recalled their stories of surviving one of nature's strongest storms.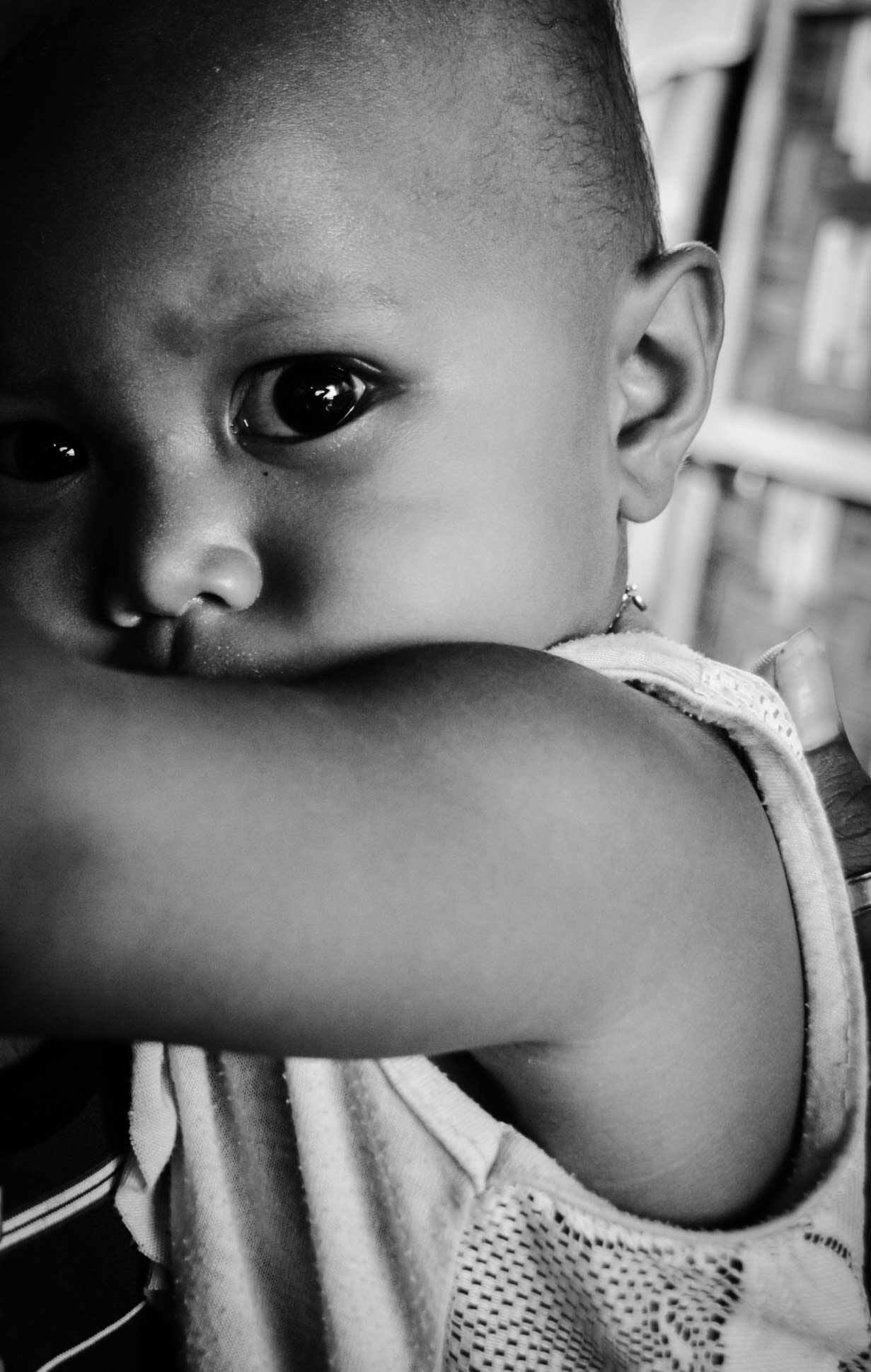 I met Riza at her new home. As she held baby Ube in the archway, she recollected standing, at 7 months pregnant, in the town evacuation arena as it slowly filled with water. People began to perish. However, in her retelling she focused on how truly grateful she was at having made it through, and how thankful she was that not all of her family had died. She had been moved to another village far away and was without power or running water, yet she always smiled. We became friends, getting to know each other over 2 weeks. I sought her out every morning, making sure we shared a smile and a wave.
My stay became a collage of these kinds of positive interactions, like the young children who danced the night away at their village party, or the boy who helped me move sand bags while we swapped dance moves and laughed without a word in the same language. The Filipino community was very kind, always offering a smile and something nice to eat. Their hospitality was genuine and warm-hearted.
I credit the Filipino collective spirit for this. Communities are sustained on the assumption that everyone advances together. As happiness comes from the barangay (village) in which they live, it is understood that one cannot prosper while their neighbours struggle. So in the wake of the typhoon, Filipinos shared resources, fed friends when they lost their jobs, lent their time and energy to repair homes and waited patiently in queues for water rations. The sense of community was overwhelming.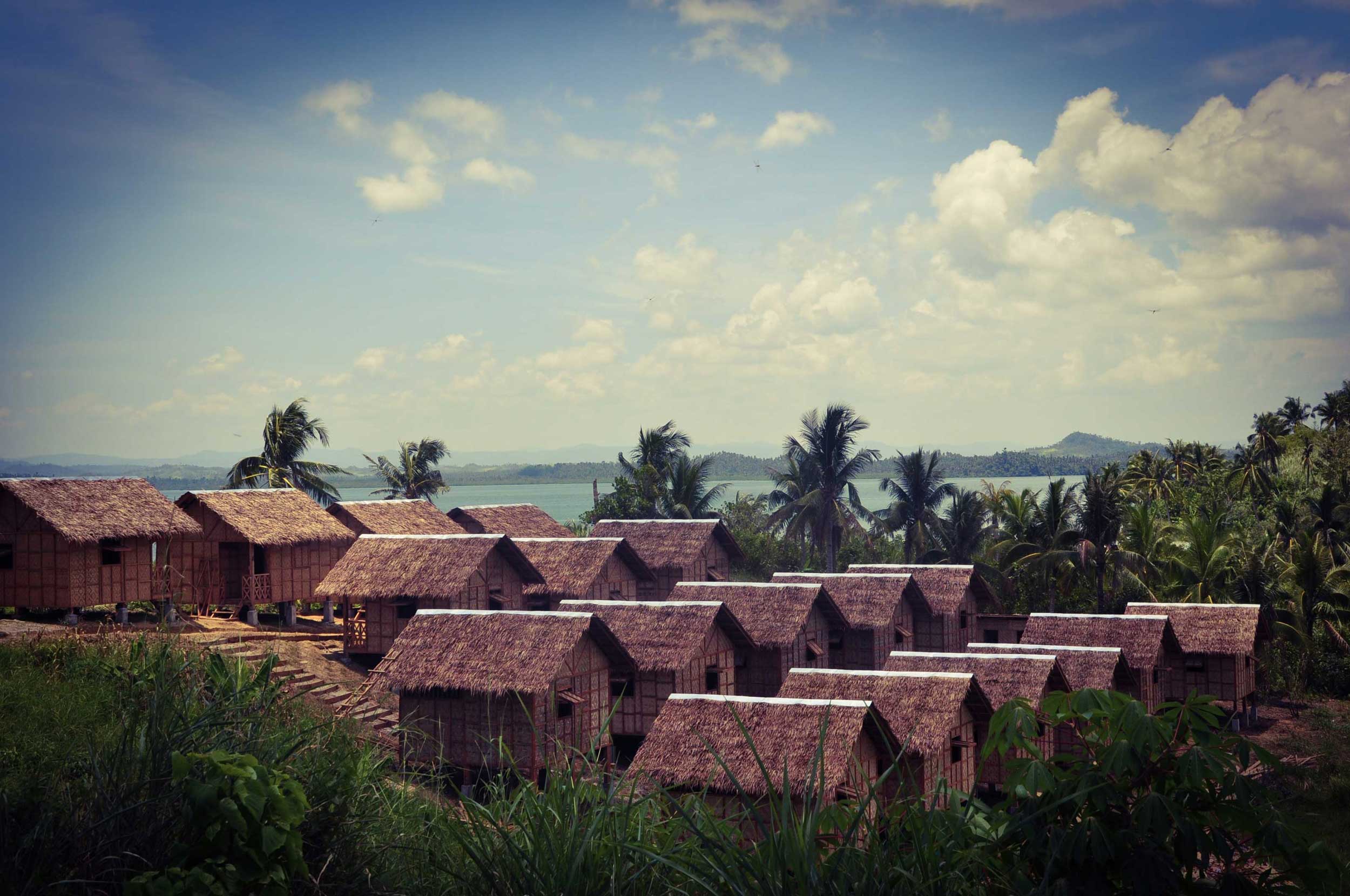 I'll never forget moving day in the worst hit area of town. I sat underneath the communal shelter, watching men fan their friends' babies to sleep, volunteers entertaining the children with Frisbee, friends cooking together, and the rest loading up the truck, irrespective of whether they were going or staying. Everything is done for the good of the community. This mentality permeated onto the All Hands base and created a team environment of which any business would be envious. Both the Filipino and volunteer culture were genuinely embracing of any soul, supportive of their ideas and eccentricities.
After a month of hard labour and fun, I had to move on, but not before I swapped details and Facebook profiles with a host of people. I feel certain I would be welcomed back to Tacloban any time, and could touch base with a variety of the volunteers should I ever be in their town. I am proud of my decision to volunteer. It was a leap of faith to journey off alone and fulfil my need to get involved. The experience was an eye-opener — I just have to make sure my eyes stay open as I return to the corporate world and life at home.