Exploring the Wilds of Malaysian Borneo
Although we're a family that loves to travel, it can be difficult to pinpoint a destination that will appeal equally to everyone. Especially as I love to scuba dive, my husband likes to venture off the grid, and our two children are different genders and ages.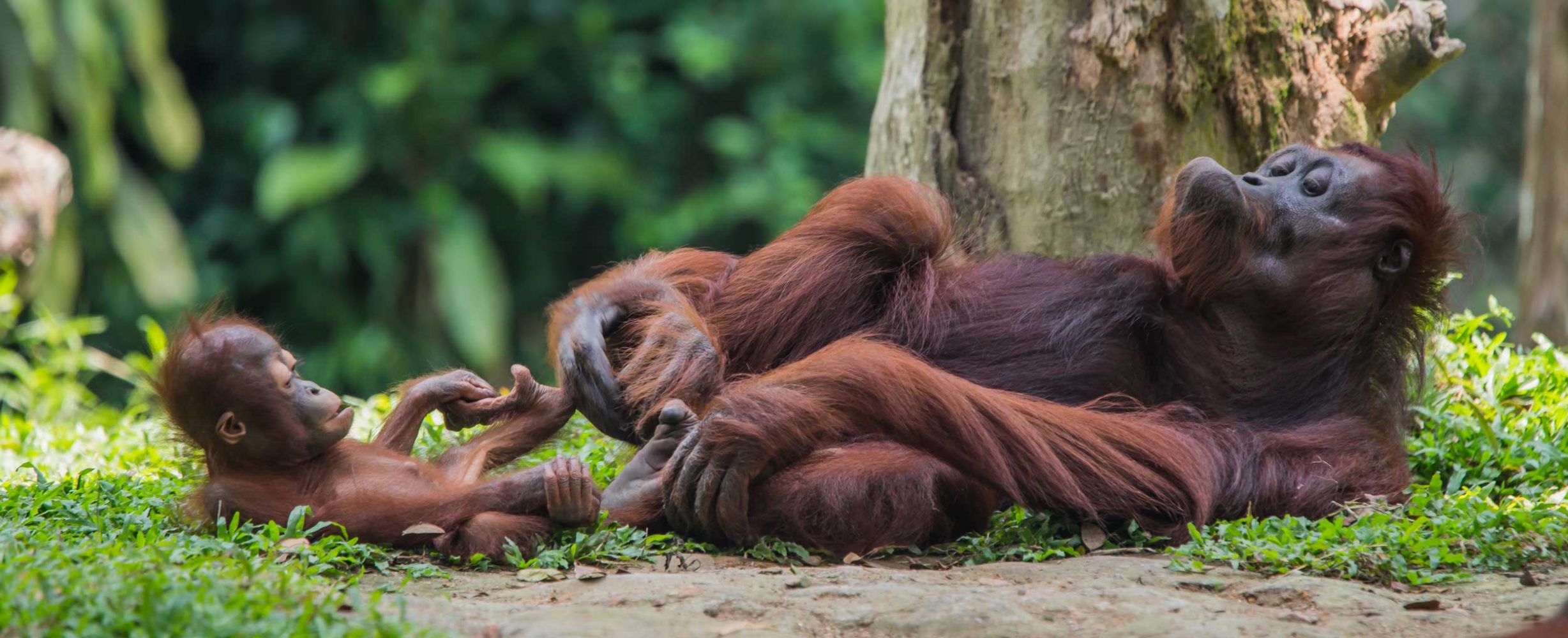 However, it quickly became clear that we'd hit the jackpot when we started exploring the possibility of a holiday to Malaysian Borneo: the provinces of Sabah and Sarawak are home to jungles filled with wildlife that appeal to nature lovers of any age; ancient villages are home to headhunter tribes that still live in traditional longhouses; and the excellent offshore reefs offer some of the world's best diving and snorkelling.
After plenty of research and planning, our enthusiasm grew. When we finally departed for our three-week trip, our two children — then aged 12 and nine — were more excited than we were.
Our first stop was down on the southern coast of Sabah, peppered with numerous idyllic islands featuring pristine beaches fringed with palm trees. The waters teem with resident green and hawksbill turtles and spectacular coral reefs supporting an abundance of marine life.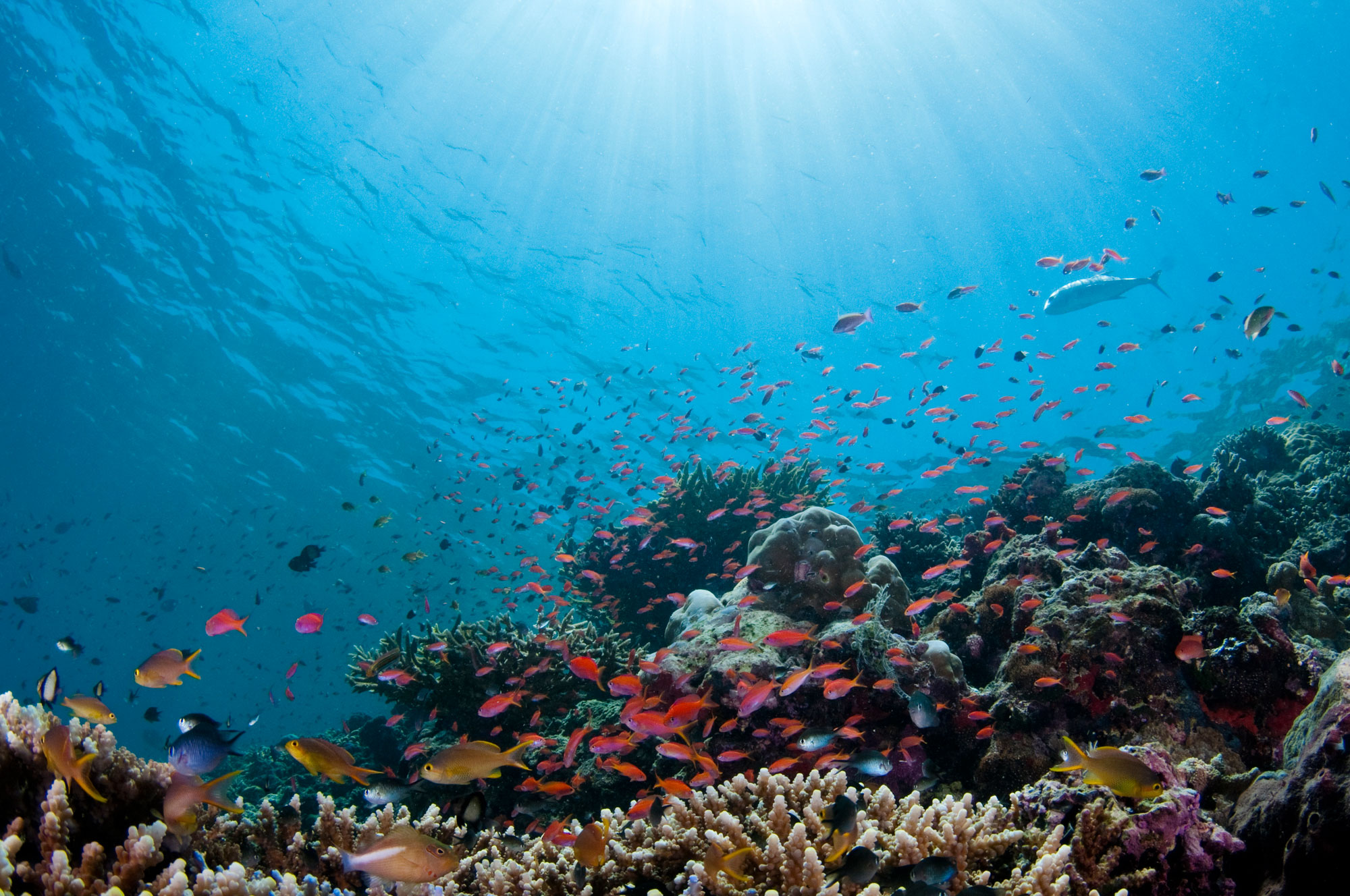 Our island of choice was Mataking. This small island is roughly 90 minutes by speed boat from the mainland and houses the only resort with an attached scuba diving centre plus a turtle hatchery run by the local turtle conservation society. Guests are able to help with the release of hatchlings into the wild — an experience the entire family found very special (and very cute).
The surrounding waters of Mataking Island are a major tourist drawcard with warm, crystal clear seas, a large and colourful house reef complete with a resident barracuda (christened, of course, Barry) and dozens of turtles that were very relaxed around snorkelers and divers alike. And just two hours' boat ride away is Sipidan Island, rated as one of the world's top dive spots. The unique conditions attract a spectacular array of coral and marine life where massive shoals of barracuda and jackfish swirl around schools of manta rays and even, at the right time of year, whale sharks.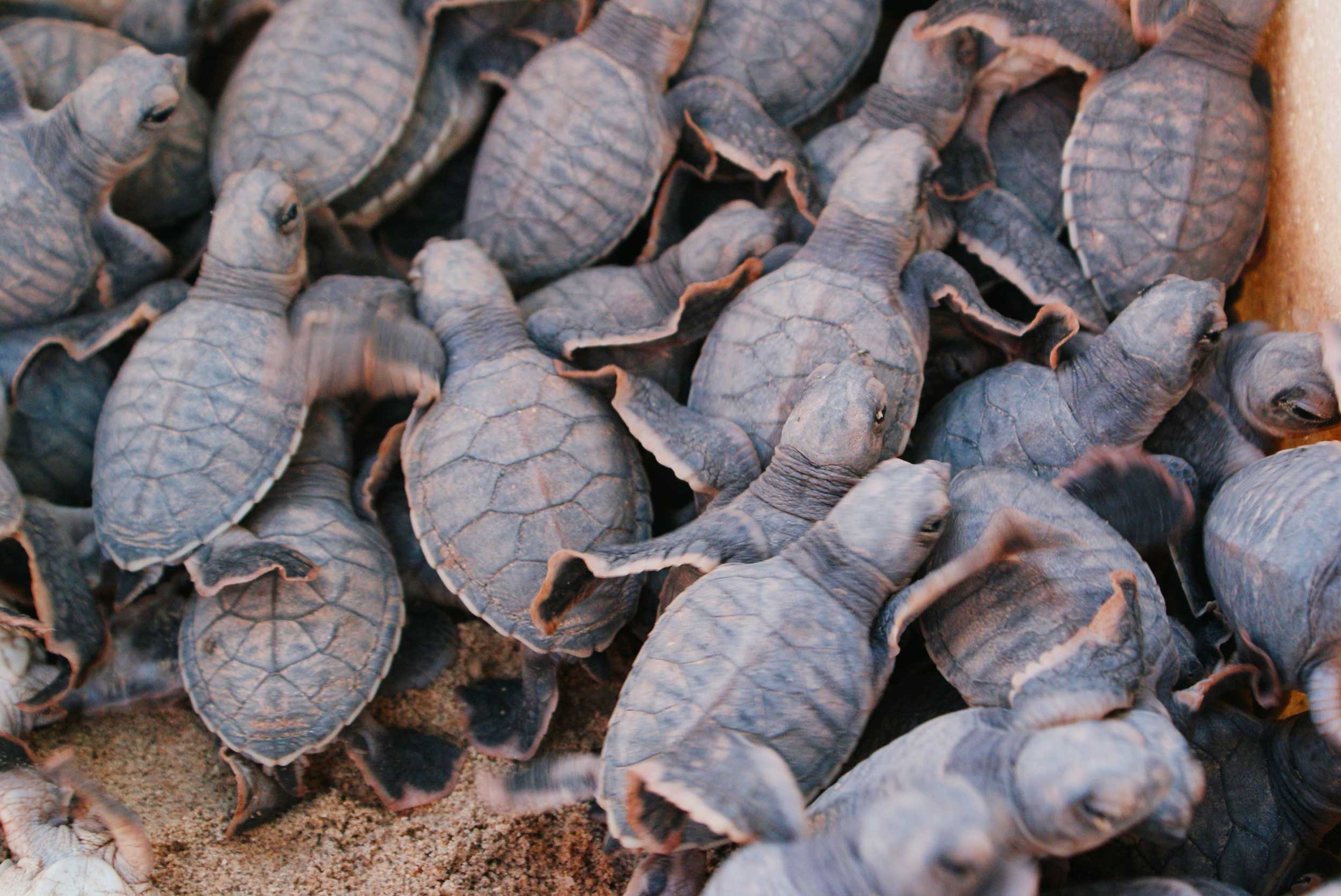 Feeling relaxed by island life, pampered by the resort and thrilled by our marine experiences, we headed in search of the wildlife that this part of the world is probably the most famous for: orangutans. One of the best places to catch a glimpse of Borneo's distinctive, but often elusive, native primate is Sepilok Orangutan Sanctuary. The orangutans that reside here have been relocated due to either loss of their habitat caused by deforestation or loss of their families to poaching. They are now cared for and protected by a dedicated team of vets and volunteers, providing visitors with a magical opportunity to get up close to these amazing creatures. In return, the younger orangutans are equally curious and often swing onto the boardwalks to investigate the tourists close up (I quickly learned to hold on tight to the camera).
Sepilok was amazing, but we were keen to see orangutans in the wild too. This means venturing off the beaten track — but not too far. A short journey from Sepilok by car and boat is Kinabatangan National Park. This 27,000-hectare reserve is home to a large number of creatures, ranging from orangutans, gibbons and proboscis monkeys to Asian elephants, crocodiles, weird and wonderful insects and a diverse range of birdlife including rare hornbills and brightly coloured kingfishers.
The park contains several jungle resorts, providing visitors with easy access to the surrounding wildlife via guided walks and river safaris. Dawn is an optimum time to spot the shy orangutans and their primate cousins and the early start is more than worth it; cruising along the mist-shrouded river to a deafening dawn chorus was a fantastic way to appreciate where we were.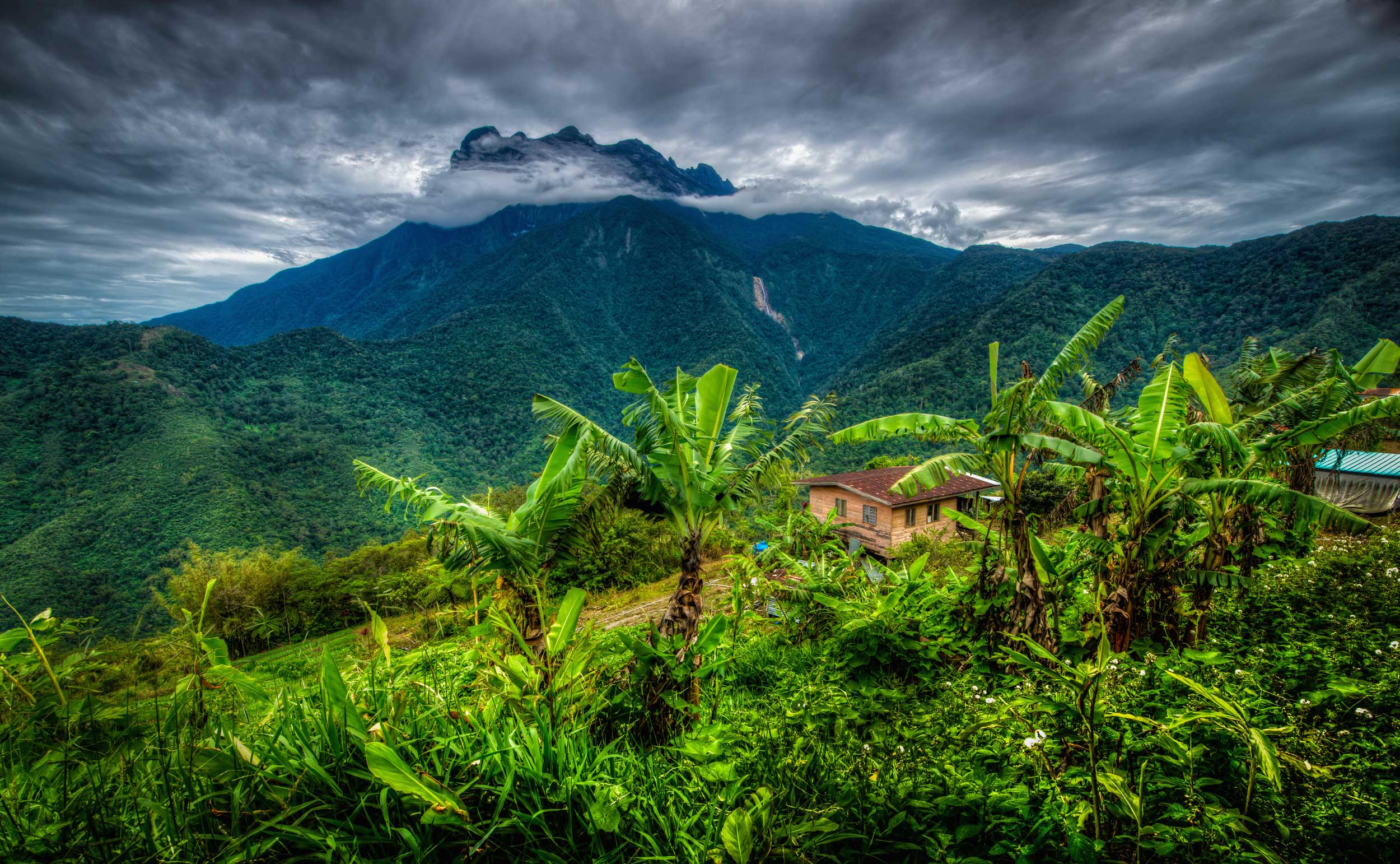 Another of Sabah's attractions is the towering Mount Kinabalu, one of Southeast Asia's higher peaks. It can be climbed over a couple of days but we weren't sure that our children were quite old enough for that challenge yet, so instead left Sabah for its sister state of Sarawak.
We flew directly to Mulu National Park, in the heart of Sarawak's rainforest. Mulu is renowned for its caves and their residents: over 3 million wrinkled-lipped bats. The nightly spectacle of them swarming at dusk to feed is quite incredible, a memorable way to round off a day exploring the caves, the rainforest and attractions including the treetop canopy walkway.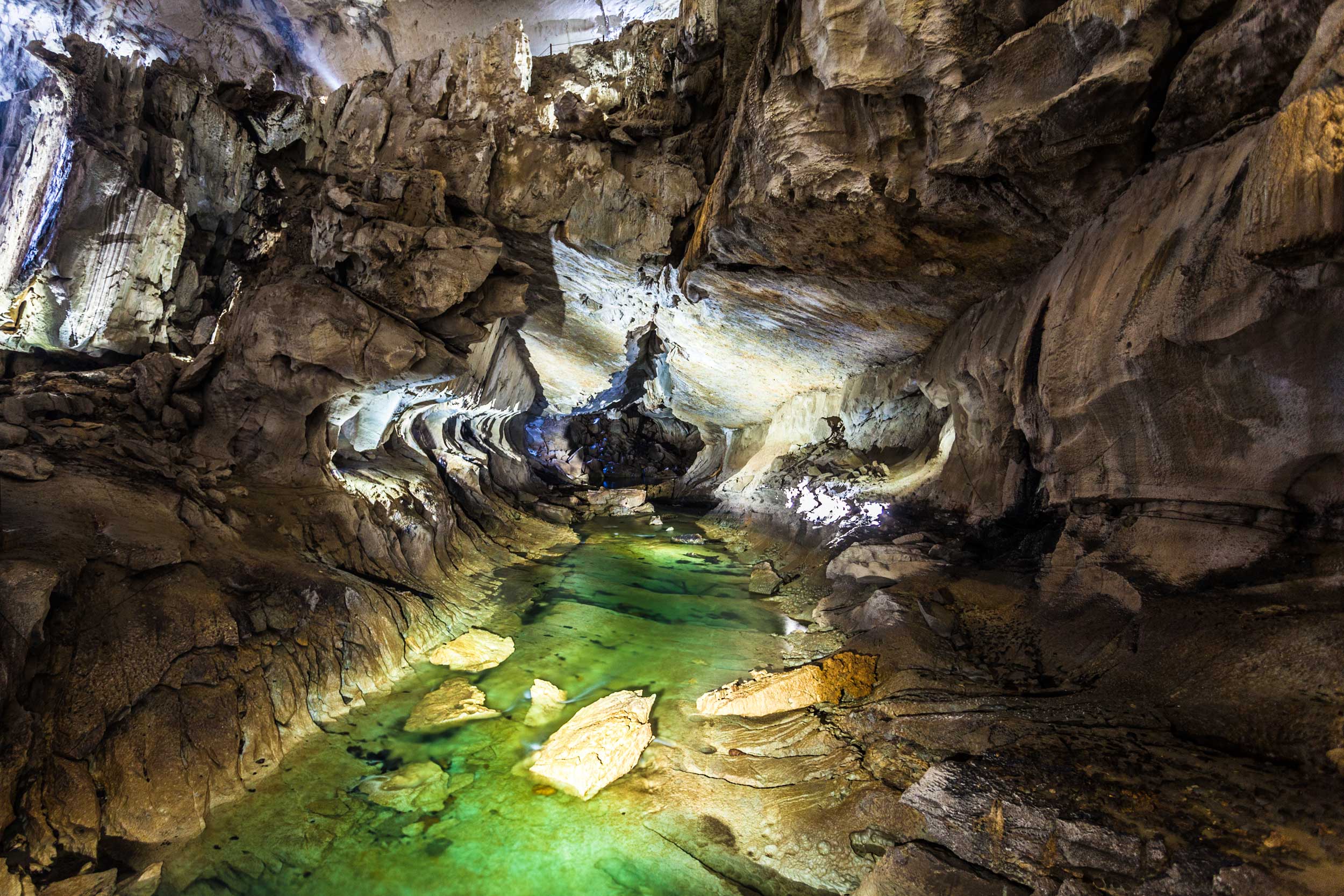 A short flight to Sarawak's capital of Kuching — derived from the word for 'cat' in Malay — brought us towards the end of our trip. A friendly town with significant Chinese and Muslim influences and countless cat statues, Kuching sits on the banks of the Sarawak River and is well worth a short visit. It's also a prime spot from which to visit some of the remaining traditional headhunter tribes who, despite their relative proximity to the modern world, still retain their centuries-old customs and practices.
We decided to spend a couple of nights in a traditional wooden longhouse, which proved to be a memorable experience. Our guide transported us by car, boat, then on foot to the village of an Iban tribe that fortunately no longer hunts the heads of rival tribes (which was a relief). The tribespeople were delighted to share their lifestyle with visitors. Ruled by its chief, the tribe has no electricity, or any modern trappings, and uses a bartering system instead of money for most of its needs.
Thirteen family groups reside in the longhouse, each with its own room linked to an open, communal living area. Stock such as pigs, goats and chickens are kept beneath the longhouse and the gardens consisting of vegetables and rice are owned and tended by all. The Iban made us feel warmly welcome with a traditional ceremony featuring dancing and copious amounts of homemade Iban whiskey and tuak, a type of rice wine. Before long, language barriers were forgotten, our children joined in with games with the Iban children, and we quickly began to feel a part of the extended longhouse family.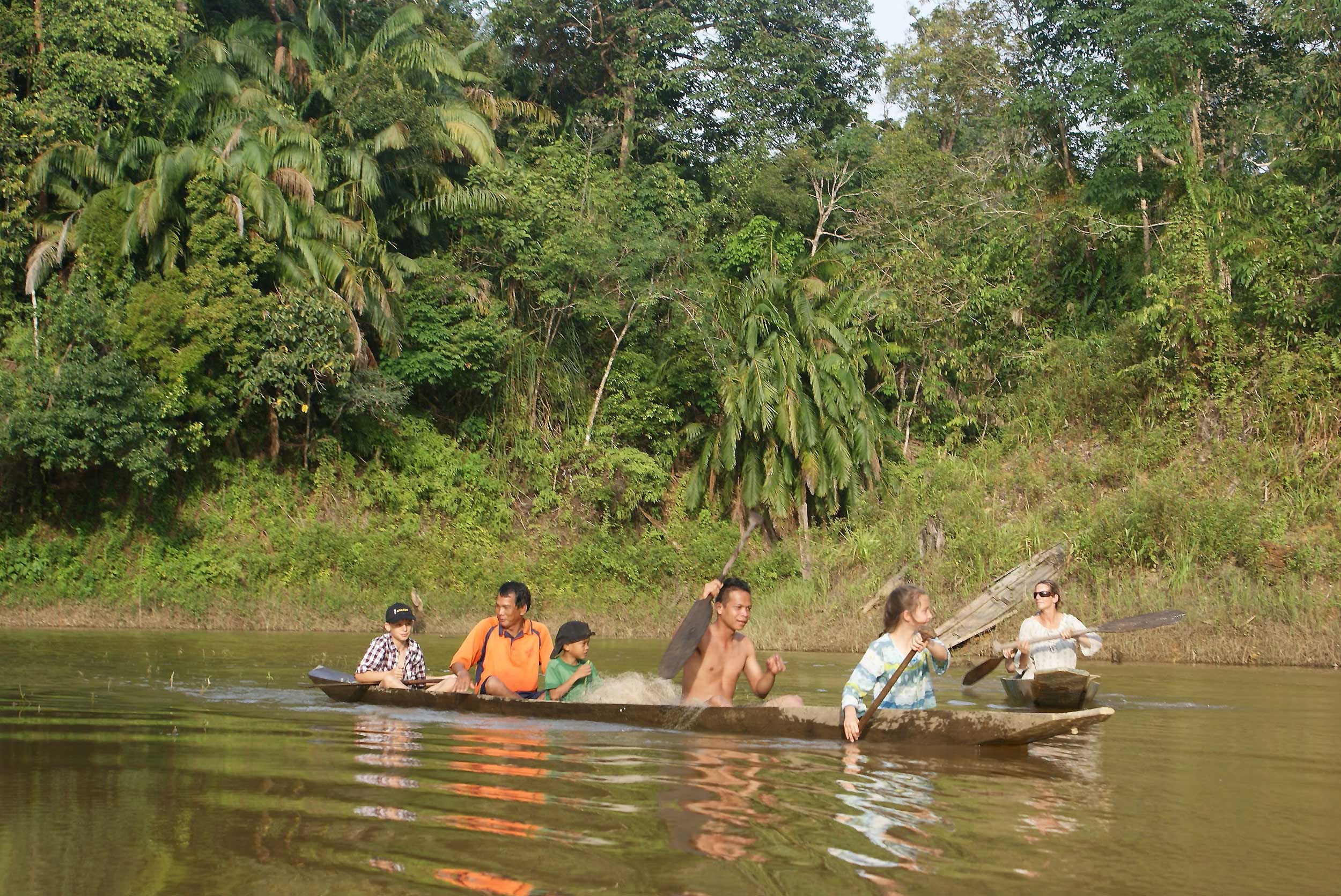 Our days with the Iban were spent observing their traditional way of life, exploring the surrounding jungle in dug-out canoes, admiring their skills of fishing and hunting, and then cooking and consuming their catches. It was a privilege and a joy to share the simple pleasures of Iban life with these deeply contented people and a real life lesson for our whole family, proving that conventional wealth and home comforts that most of us aspire to are not prerequisites for happiness.
After three days it was time to say goodbye to our kind and generous hosts and head back to Kuching for our flight home — sad that our holiday was at an end, but eager to share our experiences of Borneo's wildlife, scenery and people with those back home.