An Island to Oneself
Islands, mythical and alluring, are deeply etched into the human psyche. Whether desolate and arid, or palm-fringed and romantic, islands are seen as places of escape and exile, solitude and isolation: they can be time capsules for culture and tradition, sites of eccentric evolution, or just beautiful paradises for daydreamers.
Islands have long been literary devices in our folklore and legends and in some of our most recognisable novels and films — acting as character and metaphor as much as setting. They are their own special worlds, almost unknown to the continental land masses that are, comparatively speaking, so enormous, diverse, and modern — and often so far away.
With their own mythical magnetism, islands continue to attract escapists seeking far-away locations that have the feeling of being untouched or unspoiled by outside influence. And as certain island retreats grow in popularity, there is a constant drive to find new destinations more extreme in their isolation, remoteness and disconnection.
In these secluded, far-away reaches, some luxury providers are combining the fantasy of escape with lavish provisions and expertly-guided explorations of both archetypal and highly distinctive landscapes, rich in natural wonders and cultural heritage.
---
Alphonse Island | Seychelles
Tropical islands are the ultimate icons of idealised escapism: places where one can swap the harsh colours of modernity for the cool greens, greys and blues of island life.
The islands of the Seychelles are dwarfed by the endless emerald waters amongst which they're scattered. Alphonse Island is one of the most remote and features a single resort comprising beach bungalows and villas built along the waters edge.
When all tropical island fantasies have been satisfied on the island's 14 kilometres of empty beaches and by Alphonse's fine dining, massage and spa treatments, we'd recommend the fishing. The Seychelles' enormous exclusive economic zone contains some of the richest, least exploited marine environments, making it a veritable paradise for sport fishing.
For those looking for dreamy, tropical island perfection, Alphonse is almost too good to be true.
---
Explora | Rapa Nui, Chile
Rapa Nui
, or Easter Island, constitutes the eastern-most corner of the 'Polynesian triangle'. It remains Polynesia's forgotten brother, enigmatic and alluring; its culture so close to being distilled down to little more than the infamous stone statues erected by its imperilled inhabitants.
Today, Rapa Nui is one of the Pacific's most mystifying of outposts, full of historical curiosities and a landscape that is quite atypical among the more accessible islands that dot the central and western Pacific.
Luxury provider explora — experts in remote locations, active and in-depth explorations — brings an approach to services that straddles the divide between luxury provision and the rawness of the surrounding landscape. Explore this remote island on foot, by boat or bicycle, and witness its magnetic austerity and rich and mysterious cultural heritage.
---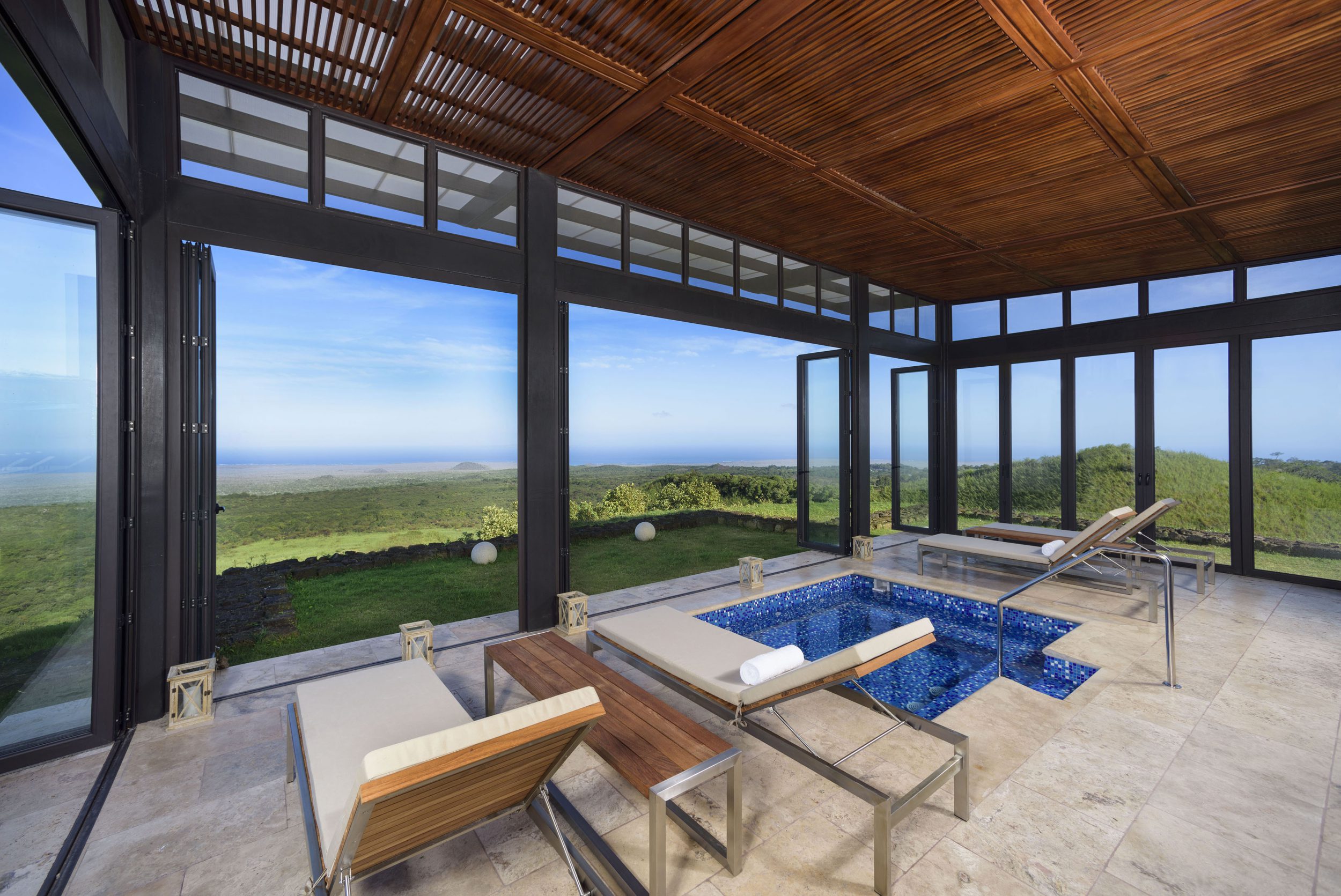 Pikaia Lodge | Galapagos, Ecuador
No place captures the strangeness of evolution in exile than the isolated islands of the Galapagos. Here, geographical disconnection has generated some of Earth's most distinctive endemic species and ecosystems. Hammerhead sharks, marine iguanas, giant tortoises, penguins and a litany of other unique creatures inhabit this archipelago's 19 isles.
Pikaia Lodge is one of the Galapagos' newest luxury providers. Built atop an extinct volcanic crater, Pikaia Lodge is the perfect base for exploring the unique natural landscape and the strange creatures that have occupied these lands for thousands of years.
Pikaia is geared towards the environmentally conscious and physically active traveller: be prepared for guided explorations to empty beaches, species-rich marine ecosystems, and across the islands' unique land features.
---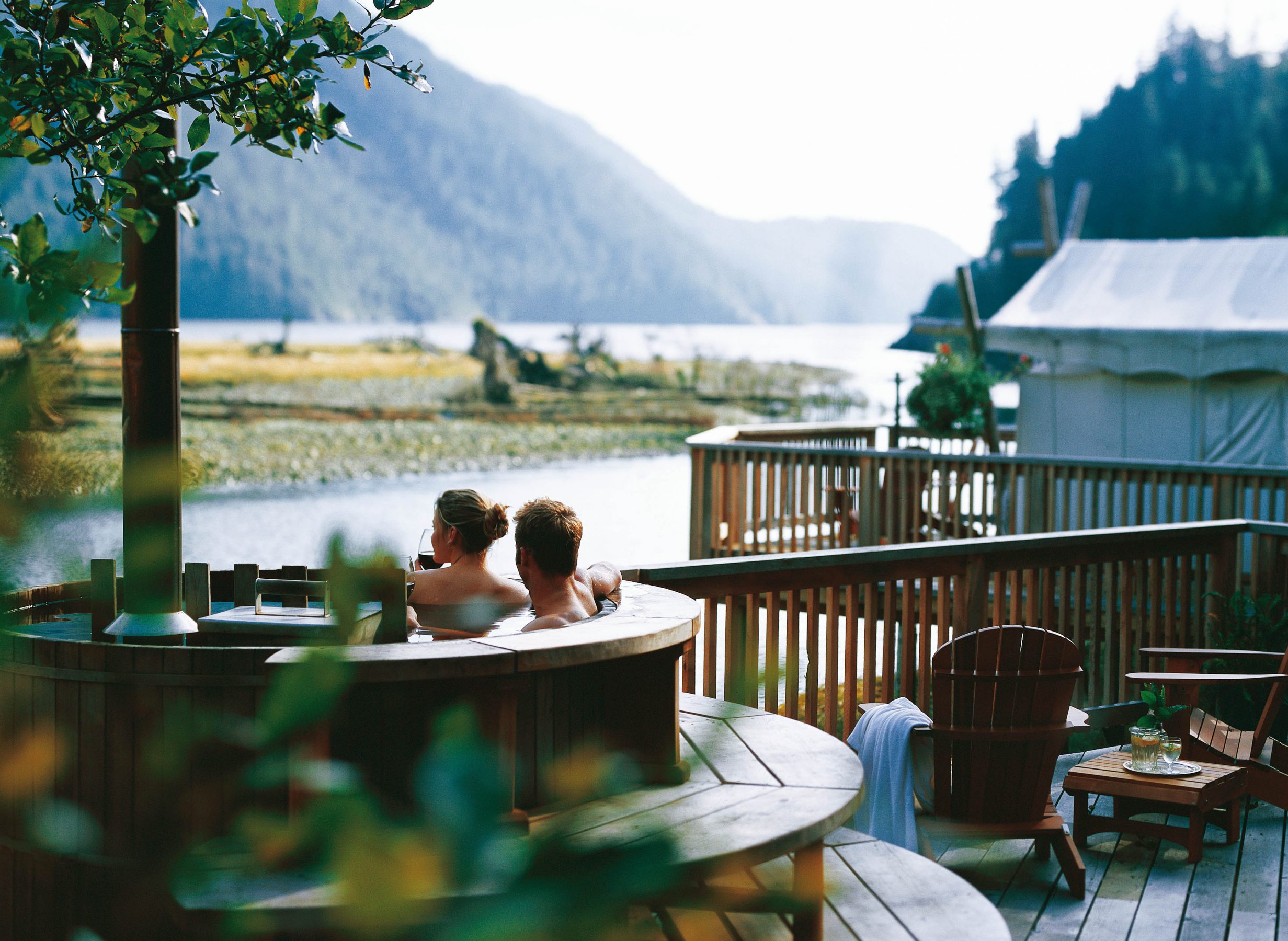 Clayoquot Wilderness Resort | Vancouver Island, Canada
Hosting British Columbia's capital of Victoria along with other metropolitan areas, Vancouver Island might not be the most far-away of isles. But hidden in its northern and western regions, among the island's sounds, valleys, mountains and rivers, are some of Canada's wildest and most underrated locations.
Travel by seaplane to Clayoquot Wilderness Resort — nestled in an ice-scoured valley — and stay in their rustic, prospector-style tents, tastefully adorned with wood-burners, opulent carpets, and antique furniture.
Experience tailor-made wilderness experiences that range from surfing the West Coast's empty shores, kayaking down rapids or across calm fiords, and witness an impressive array of wildlife on a real Canadian safari.
---
Fogo Island Inn | Newfoundland
At Canada's easternmost extreme, the island province of Newfoundland harbours more than 7000 smaller islands. Among them is the isle of Fogo, famous for its capricious marine climate, and its welcoming and eccentric band of locals.
A modernist structure built upon the island's stark and craggy coastline, the Fogo Island Inn marries avant-garde architecture with bespoke furnishings representative of the island's craft heritage. The large and soulful rooms are decorated with locally-crafted furniture and textiles, equipped with fireplaces and floor-to-ceiling windows that look upon the tempestuous expanse that is the North Atlantic.
Spotting icebergs and humpback whales from the Finnish-style rooftop sauna is part of the daily routine — sounds good to us.
---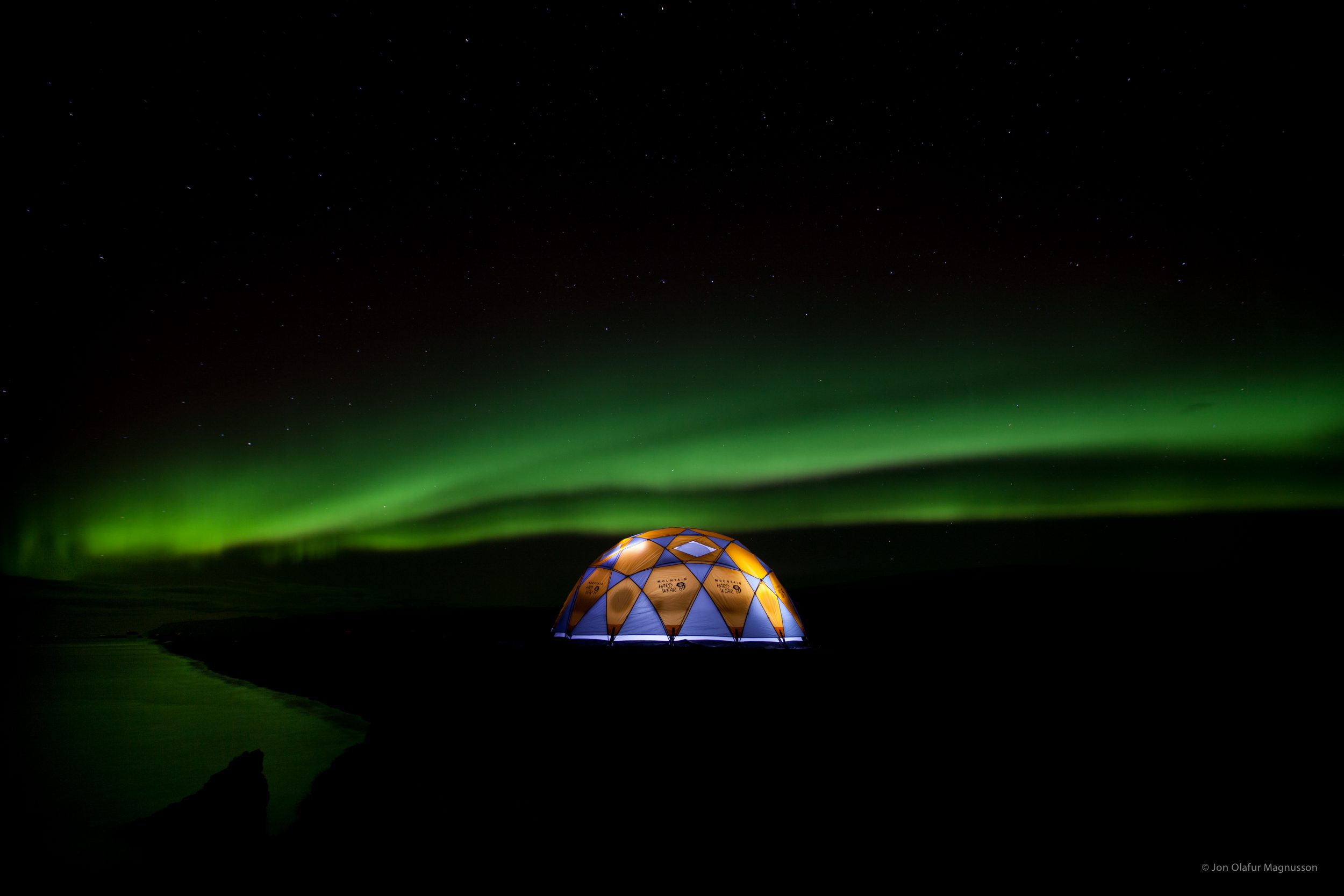 Carrier Luxury Camp | Iceland
Eighty per cent of Iceland is uninhabited: think plateaus and mountain peaks; long, winding fjords and glaciers; geysers, waterfalls, active lava fields and steamy hot springs.
Luxury holiday specialist Carrier can drop visitors right into Icelandic obscurity. At the opulent end of the camping spectrum, the tents are all antique wooden furnishings, warm rugs and wood-burners, personally catered and hosted, and surrounded by an untouched landscape — cold, stark and incredibly beautiful.
In the sub-Arctic wilderness of one of Europe's farthest reaches, one couldn't get much further from habitable human environments than this — yet still feel in the lap of luxury.